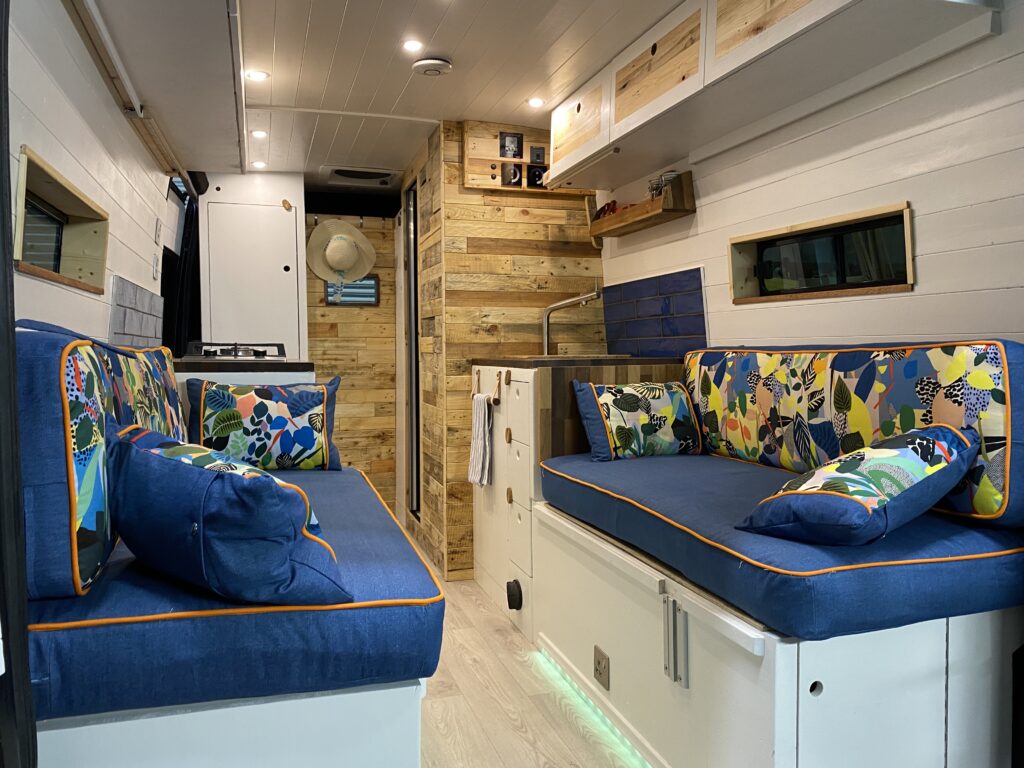 Three years ago I decided to escape the rat race working long hours in London. I got rid of 95% of my belongings including my house. I was left with enough to fill a small van.
During the process of selling my house & belongings & after a lot of consideration, I decided to give the van life a go rather than downgrading into a smaller house. Thinking it would be short term I handed over close to £30K for a converted van.
​The van I bought was great but I bought it "as see" so I had no say in the layout or features. After around 6 months of living in that van, I decided to build one myself & that was the start of my journey.
I thoroughly enjoy the process, I build vans with passion and care as if they were my own!
​I currently still live van life full-time while building vans for my customers & don't plan to stop anytime soon.
Here are some examples of what I have done…. https://www.jonescampervans.co.uk/
I love to work with reclaimed wood giving your van a real quirky & home away from home feel.
If it's possible to get into a van I'll do it, I'm open to any ideas!
Landlords Gas Safe Certificate
Landlords Gas Safe Certificate
Guaranteed Appropriate Payload
DVLA Motor Caravan Registration
Electric Conversion Experience
Has experience with converting new electric vehicles.
Has experience with retrofitting classic vehicles.
No experience, but happy to take on an electric conversion.
Dawn Bainick
My first van Patricia was converted just over three years ago by Craig, so rolling on three years I now want to convert another van larger four birth and I had my own …
Kian
Working with Craig was an absolute pleasure: We set things off with a broad plan of what we want to achieve, and after the first few weeks which went by l …
The Travelling Peaches
We were very lucky to find Craig when we did! He knew exactly what we wanted and helped make small adjustments that he knew would work better. Nothing was too …