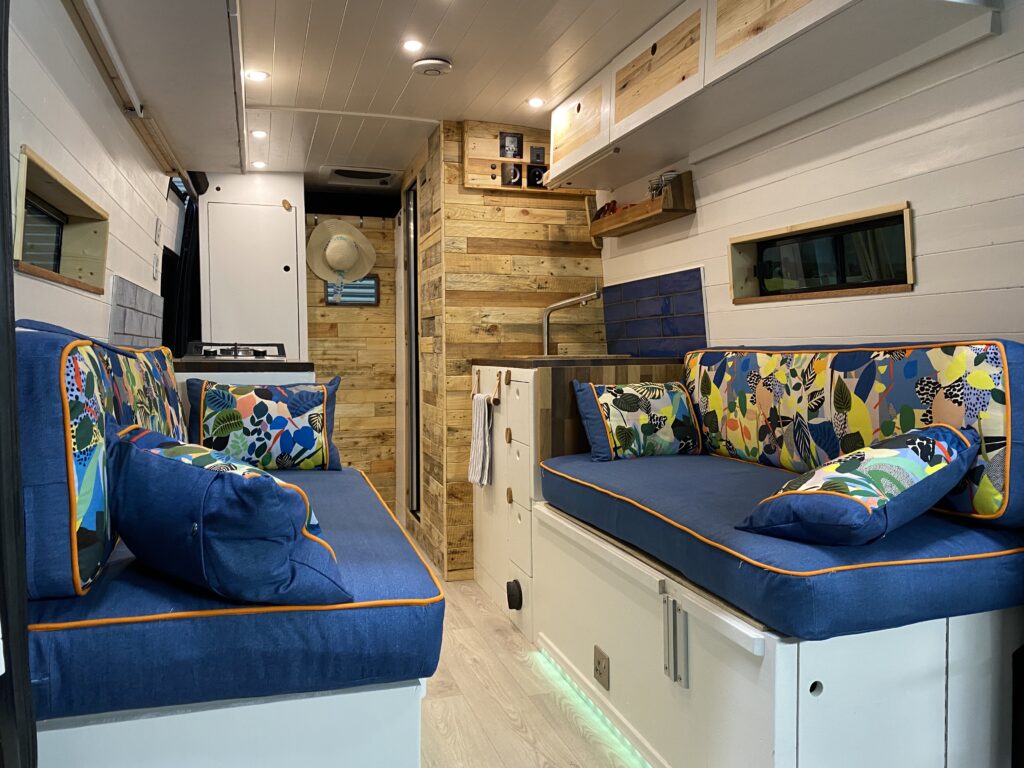 Three years ago I decided to escape the rat race working long hours in London. I got rid of 95% of my belongings including my house. I was left with enough to fill a small van.
During the process of selling my house & belongings & after a lot of consideration, I decided to give the van life a go rather than downgrading into a smaller house. Thinking it would be short term I handed over close to £30K for a converted van.
​The van I bought was great but I bought it "as see" so I had no say in the layout or features. After around 6 months of living in that van, I decided to build one myself & that was the start of my journey.
I thoroughly enjoy the process, I build vans with passion and care as if they were my own!
​I currently still live van life full-time while building vans for my customers & don't plan to stop anytime soon.
Here are some examples of what I have done…. https://www.jonescampervans.co.uk/
I love to work with reclaimed wood giving your van a real quirky & home away from home feel.
If it's possible to get into a van I'll do it, I'm open to any ideas!
Verdict:
Quirky Campers has not yet been able to verify the work of this Converter
Landlords Gas Safe Certificate
Landlords Gas Safe Certificate
Guaranteed Appropriate Payload
DVLA Motor Caravan Registration