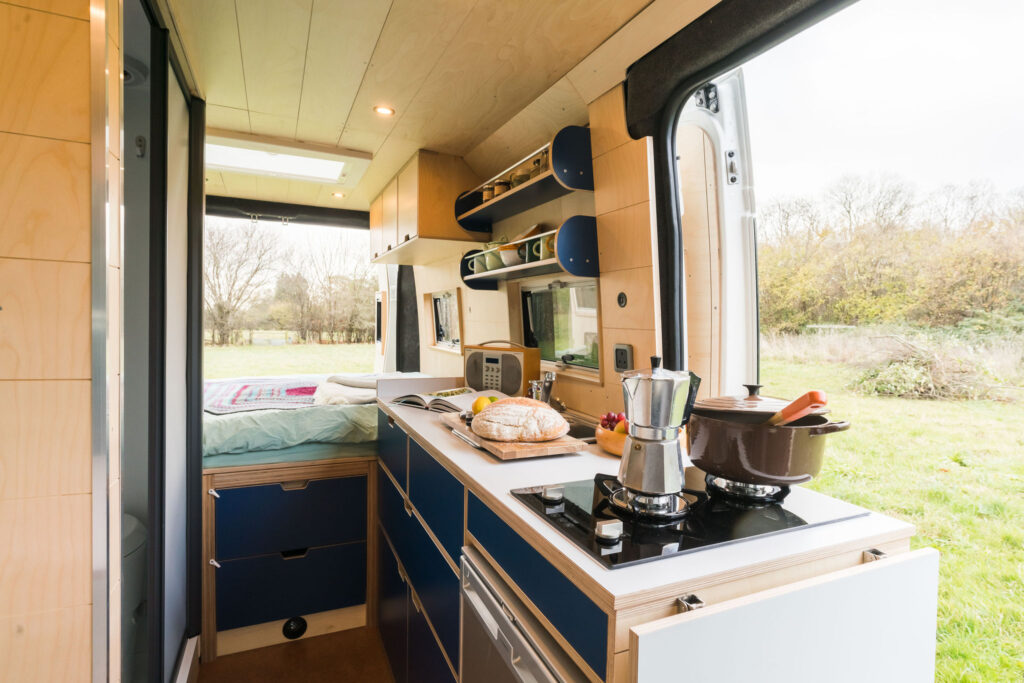 The Mint Campers objective is to produce quality camper vans that are stylish, functional and with a build quality that is second to none.
We undertake bespoke conversion work as well as converting our own vans in the Mint Campers style – clean lines and colourful interiors set against a natural birch ply finish. Mint campers are ready and willing to take your empty van and turn it into a home away from home on wheels. We work closely with the client to achieve a design that works for them and, importantly, a budget that works for them too.
The quality of our conversions is second to none and our finish is above what's commonly found in many parts of the industry. The materials we use are sourced responsibly, locally where possible, and we keep our waste to an absolute minimum.
If you want a fully 'minted' van, hand picked by Tom & Nye and lovingly designed and crafted in their Bristol workshop then check out the 'sales' page at mintcampers.co.uk or visit the Quirky Campers 'Vans for sale' page to see what's currently available.
We specialise in full and part conversions and are always happy to answer questions and help out in whatever way suits you and your build.
Tom and Nye from Mint Campers are an amazing team with outstanding skills in cabinetry, electrics, gas engineering, and renewables amongst others. Their real-life adventures bring a unique perspective to their work. Mint Campers excels at creating beautiful and practical homes on wheels. You'll often find their conversions on our Campervans For Sale page, showcasing their exceptional customer service skills whether with a customer beginning their conversion journey or a buyer looking for a completed conversion.
We're thrilled to have Mint Campers on our website and hope to have one of their future conversions listed for hire in the future!
✔ Quirky Approved:
Guarantees a top-quality conversion and exceptional customer service from a trusted business.
Landlords Gas Safe Certificate
Landlords Gas Safe Certificate
Guaranteed Appropriate Payload
DVLA Motor Caravan Registration
Electric Conversion Experience
Has experience with converting new electric vehicles.
Has experience with retrofitting classic vehicles.
No experience, but happy to take on an electric conversion.