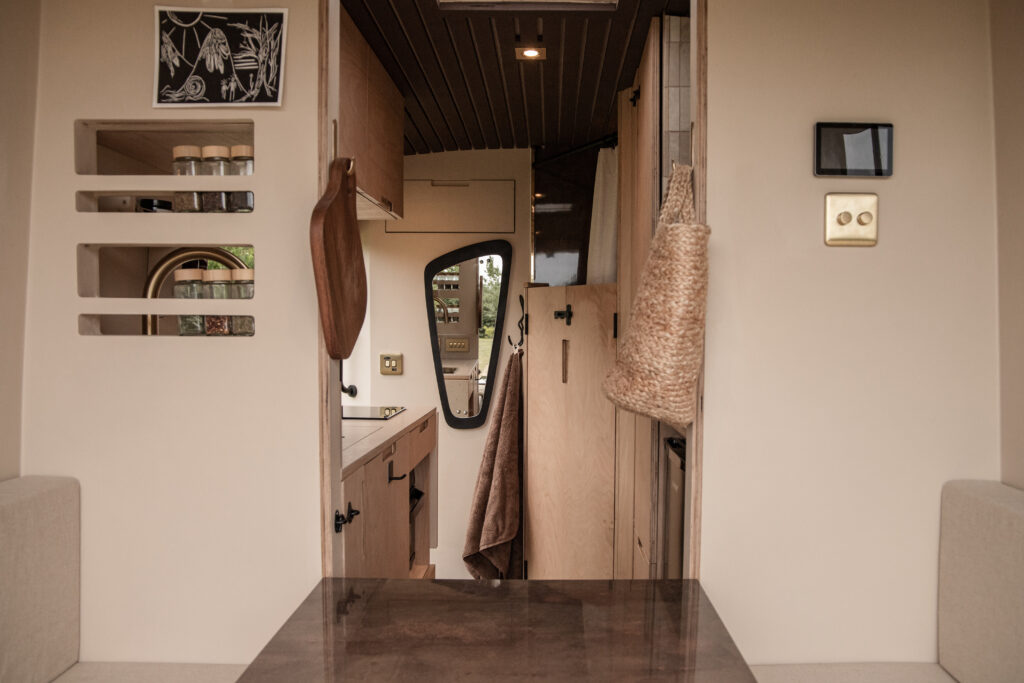 Waiting List
Usually around 2-3 months
Rogue Concept Ltd is an innovative company specialising in the design and building of bespoke camper vans including classic models. We believe in doing things differently. We aim to bring style, design and a modern twist to create unprecedented luxury, pushing boundaries of what can be created and achieved in small moving spaces.
We believe camper van interior doesn't need to be boring, simplistic or ordinary. Every aspect of our builds will be thought about from the electrical fittings, flooring, curtains/blinds, materials and custom furniture. If you want a herringbone flooring or brass light switch…we have you covered! Every design and build will be uniquely created for you based on your individual specifications and we won't stop until we achieve 100% satisfaction.
We can convert almost any van or space into your dream home on wheels. We will arrange an initial design consultation to talk through your ideas, budget, style etc. and then we will get creating! All vans will be provided with gas and electrical sign-off certifications by fully qualified Electricians and Gas Engineers.
We can also source a vehicle and perform a full restoration or conversion to your specification and budget.
We specialise in camper van interior uplifts, stepping away from the traditional, ordinary interiors creating them into luxury modern spaces.
Our creativity doesn't stop with the aesthetics, we can also get creative with the electrics, lightning and entertainment systems to create the perfect ambience whilst on the road.
We offer complete off-grid systems for all the adventurous types who want to be self-sufficient and again this can be tailored to exactly how you intend to use the van.
Other services include:
– Fabrication of bespoke furniture and fittings
– Full electrical and heating system installation
– Installation of water systems
– Custom built cooking facilities
– Custom multimedia systems
Upholstery & trimming / Soft Furnishings
At Rogue concept we believe in using different materials and textures to create a luxury design-led interior. We can provide upholstery for cab and rear seating, beds, headlining, carpets, dashboard, door cards etc. We also offer a fully furnished option if you would like the soft decorative furnishings to match the overall look of the camper.
Landlords Gas Safe Certificate
Landlords Gas Safe Certificate
Guaranteed Appropriate Payload
DVLA Motor Caravan Registration
Electric Conversion Experience
Has experience with converting new electric vehicles.
Has experience with retrofitting classic vehicles.
No experience, but happy to take on an electric conversion.