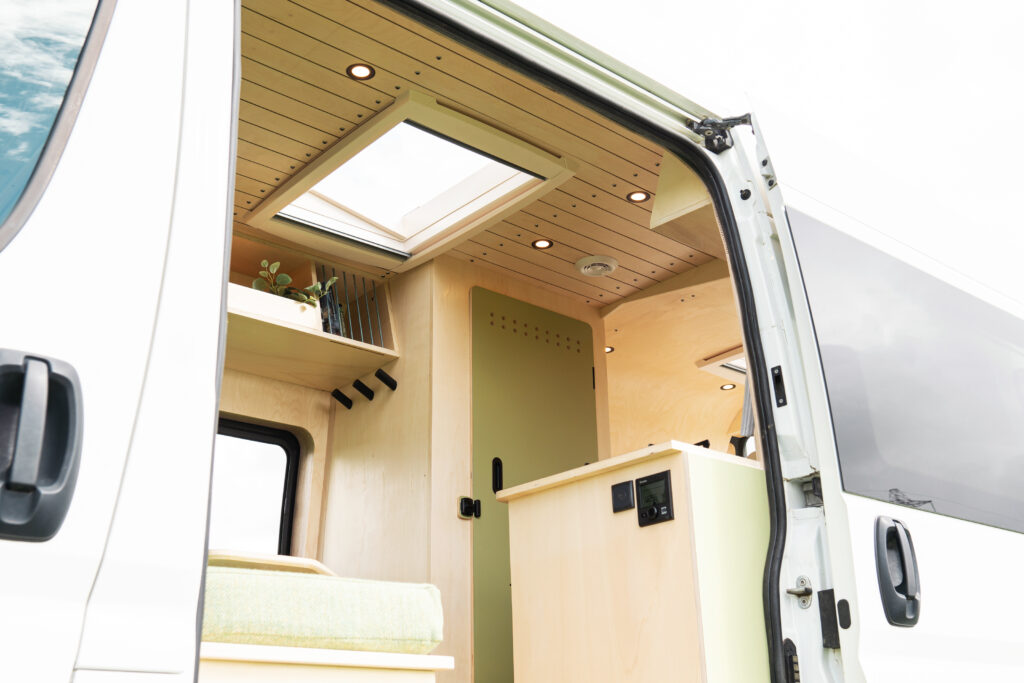 Waiting List
Please get in contact for our next available build slot!
At Studio Hideout we look at the potential that a blank van can offer, and carefully select unique materials which integrate with the layout to ensure that your rolling space feels thoroughly well designed and unique every time you open the door.
Specialising in using natural + sustainable materials, we create spaces which are an extension of the landscape that surrounds you. Forget your artificial plastic wood effects, our spaces are 100% real, for real adventures. From natural cork flooring to Harris Tweed textiles; all materials across the space are hand picked to ensure a high quality finish is achieved across every aspect the van. Think fresh, bright and contemporary, our spaces are designed for everyday living, relaxing and exploring.
Our approach of craft and detail underpins everything we do, and the quality of our finished product makes all the hours of sanding, refining and problem solving worth it. We thrive off the design challenge of working with van interiors, it's what keeps us living and breathing.
Our Quirky Approved accreditation backs up our high-quality crafted product, exceptional customer service and guarantees approval for hiring out on Quirky Campers. If you have any questions please do not hesitate to get in contact and we will respond swiftly!
✔ Quirky Approved:
Guarantees a top-quality conversion and exceptional customer service from a trusted business.
Landlords Gas Safe Certificate
Landlords Gas Safe Certificate
Guaranteed Appropriate Payload
DVLA Motor Caravan Registration
Electric Conversion Experience
Has experience with converting new electric vehicles.
Has experience with retrofitting classic vehicles.
No experience, but happy to take on an electric conversion.