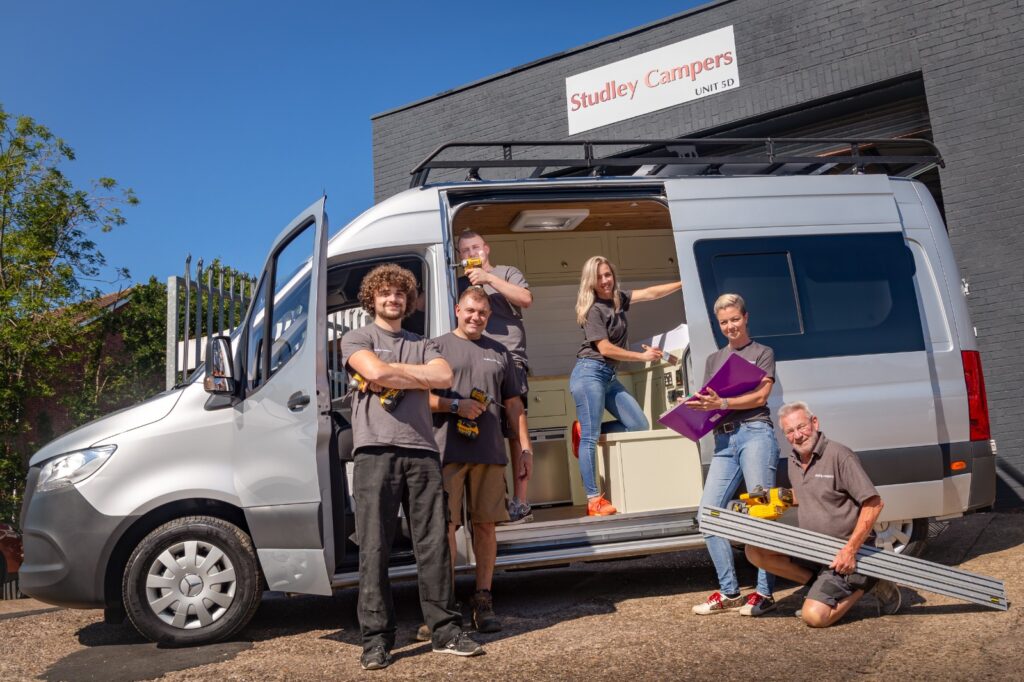 Waiting List
Build slots available immediately!
At Studley Campers we design and create bespoke and beautiful totally hand crafted campers to customers exact requirements.
Featured on "The Jeremy Vine" show, showcasing the beautiful "Annalise" to a host of praise.
We are a team of professionals who work perfectly together to ensure you get the design you want that's built PROPERLY and will last a lifetime.
We have created "Cooper" "Annalise" who were previously listed for hire and "Esteban" that is currently available for hire through Quirky with more of our conversions being added all the time. Also check out our Facebook and Instagram pages and website where all of our builds can be seen.
We work on all vehicles and to all budgets.
We work very closely with customers during the build with daily picture updates, daily communication to ensure your dream is perfectly interpreted by us.
Get in touch to chat about your dream campervan build, always happy to chat campers!
✔ Quirky Approved:
Guarantees a top-quality conversion and exceptional customer service from a trusted business.
Membership Number:
QC221231
Landlords Gas Safe Certificate
Landlords Gas Safe Certificate
Guaranteed Appropriate Payload
DVLA Motor Caravan Registration
Electric Conversion Experience
Has experience with converting new electric vehicles.
Has experience with retrofitting classic vehicles.
No experience, but happy to take on an electric conversion.