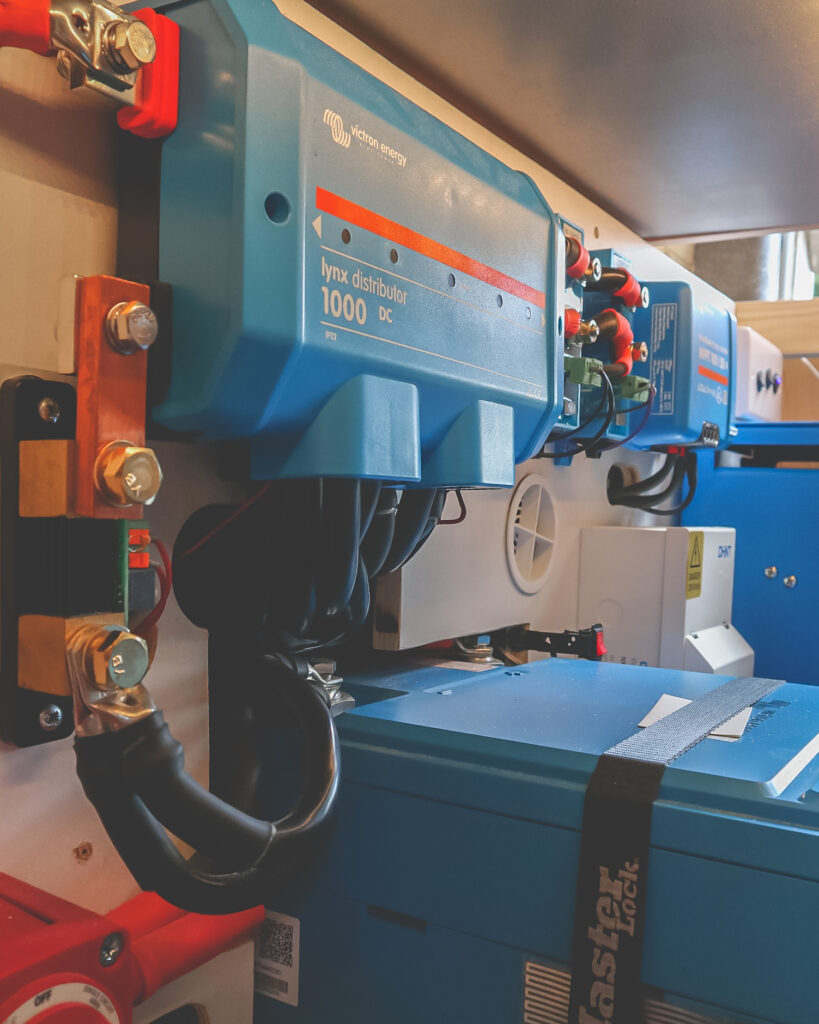 Waiting List
Services Available on a Day to Day Basis
Tiny Build Electrics Ltd
Campervan Electrical Specialists
Hey, I'm Tom – founder of Tiny Build Electrics Ltd, advocate of renewable energy and fellow tiny build dweller (in my converted 2015 LWB Mercedes Sprinter, called Robin).
Back in 2019 I made the jump from 12 years of Domestic Kitchen Fitting and Property Development – where I had gained extensive knowledge of electrical systems – to help people build tiny homes (whether it was van conversions, boats or even garden sheds).
My mission is to help sustainable-minded folks develop their electrical knowledge, giving them the confidence to do their own tiny build electrics.
Why Choose Tiny Build Electrics?
We believe that building your own van conversion, boat or tiny home is so much more rewarding than buying one pre-built. Doing your own electrics (with our guidance) gives you the opportunity to:
Expand your knowledge and develop new skills (with full support)
Produce your own renewable energy
Reduce dependence on The Grid
Become a member of our Tiny Build Electrics community WhatsApp group!
Our Services Include
Bespoke System Design Sizing Service
If you do not know where to start with your tiny build's electrics – this one's for you!
Here we will sit down for a One Hour 1-to-1 Consultation where we will discuss any concerns you may have and calculate all essential/non essential loads you wish to run in your van!
Within 72 hours, you will then be provided with full documentation detailing all topics discussed!
This will include your recommended:
Battery Capacity
Solar Array Size
MPPT Size
DC-DC/Alternator Size
Inverter/Charger Size
1-to-1 Video Call Via Zoom (30-60 Minutes)
Scratching your head over the electrics in your Tiny Home?
Let's jump on a call – I'm here to help!
Bespoke Wiring Diagram (Schematic) Service
First, we'll sit down for a 30 Minute 1-to-1 Video Call Via Zoom
Then, within a week you will be sent your Bespoke Wiring Diagram which includes:
– All Electrical Components
– Solar Wiring
– Cable Sizes
– Fuse Sizes
– Regulatory Citations
– Links for Additional Support
Our Schematic's are created on software used by Victron Energy – Making them more digestible and easier to read.
Landlords Gas Safe Certificate
Electric Conversion Experience
Has experience with converting new electric vehicles.
Has experience with retrofitting classic vehicles.
No experience, but happy to take on an electric conversion.