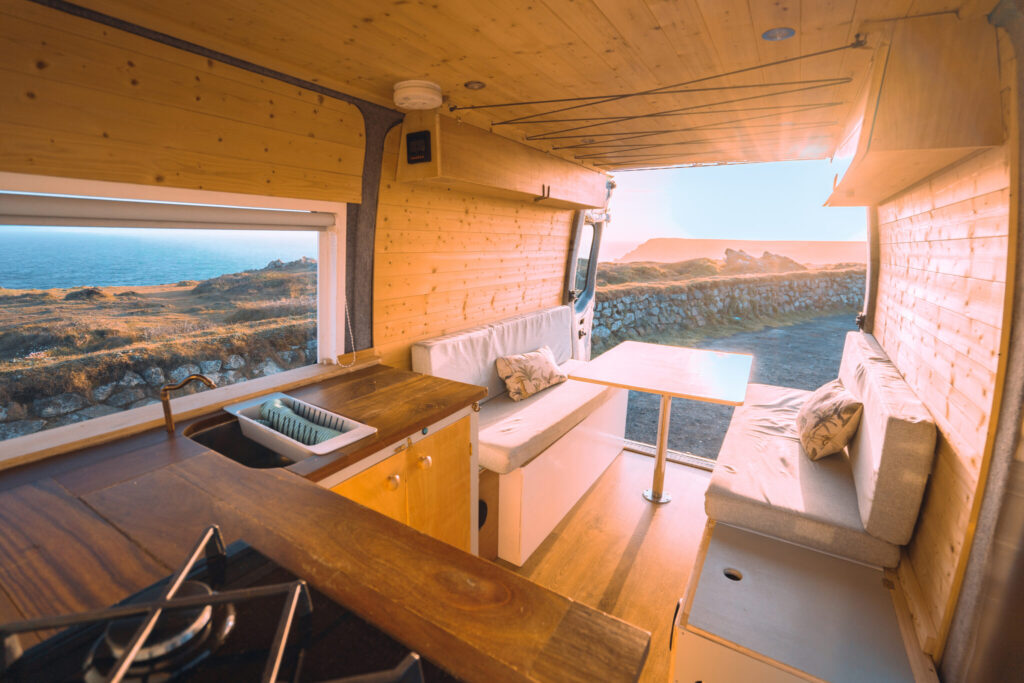 **NOW TAKING BUILD SLOTS FROM MAY 2023 – HAVE YOUR BESPOKE CAMPER READY FOR SUMMER 2023**
Twin Coast specialises in the design and build of unique campervan conversions. We start with ordinary panel vans and totally transform them to the perfect high quality home on wheels ready for any adventure.
With over 10 years design industry experience Twin Coast provides unique and practical solutions to create the perfect van for your needs. We will discuss your needs in great detail to develop a design brief for your conversion. With this brief we can then develop the design's colours, materials, and finishes to give you the exact look and feel you are after. Our goal is to help, advise and build you the best possible campervan!
At the heart of our design philosophy is to create a van conversion to help you get out there and have some adventures! We are always excited to hear about your future ideas and plans so please do get in touch with us to have a chat about how we can help you.
If you aren't looking for a full conversion build but are a bit stuck in the process of planning a build or in the middle of your own self build, then we are here to help you get the job done. We can help you with any aspect of the build. Maybe you need some help with installing a solar power system or fitting windows, whatever it is we are here to help.
Please do feel free to get in touch with your questions and we look forward to hearing form you.
Many thanks
Jack
✔ Conversions are Ready for Hire.
Landlords Gas Safe Certificate
Landlords Gas Safe Certificate
Guaranteed Appropriate Payload
DVLA Motor Caravan Registration
Electric Conversion Experience
Has experience with converting new electric vehicles.
Has experience with retrofitting classic vehicles.
No experience, but happy to take on an electric conversion.