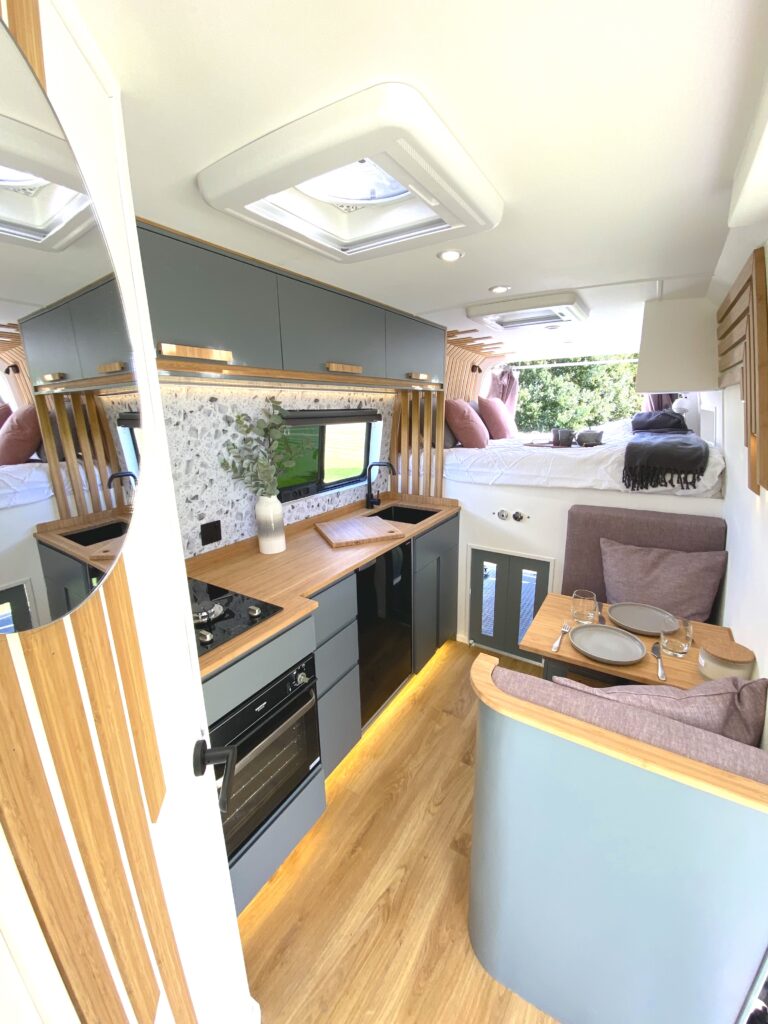 Waiting List
Ready to start our adventure together in April 2023.
Vanpuravida is a family business who offer a bespoke service specialising in campervan conversions. In 2018 Jose and Cecile built their first van conversion after experiencing the freedom and beauty of vanlife.
Jose has over 15 years as a qualified electrician and together with his partner Cecile they design and create unique, luxurious  and homely campervans tailor-made  to your requirements.
Cecile and Jose's experience enable them to focus their attention to every single detail of your design requirements, ensuring the security  and longevity of each van conversion, offering you the best customer service and using the highest quality materials on each project.
Landlords Gas Safe Certificate
Landlords Gas Safe Certificate
Guaranteed Appropriate Payload
DVLA Motor Caravan Registration
Electric Conversion Experience
Has experience with converting new electric vehicles.
Has experience with retrofitting classic vehicles.
No experience, but happy to take on an electric conversion.