Catchup on our 19th & 20th May event, to mark when Camp Quirky should have been (but let's not talk about that, it's too sad to think about!).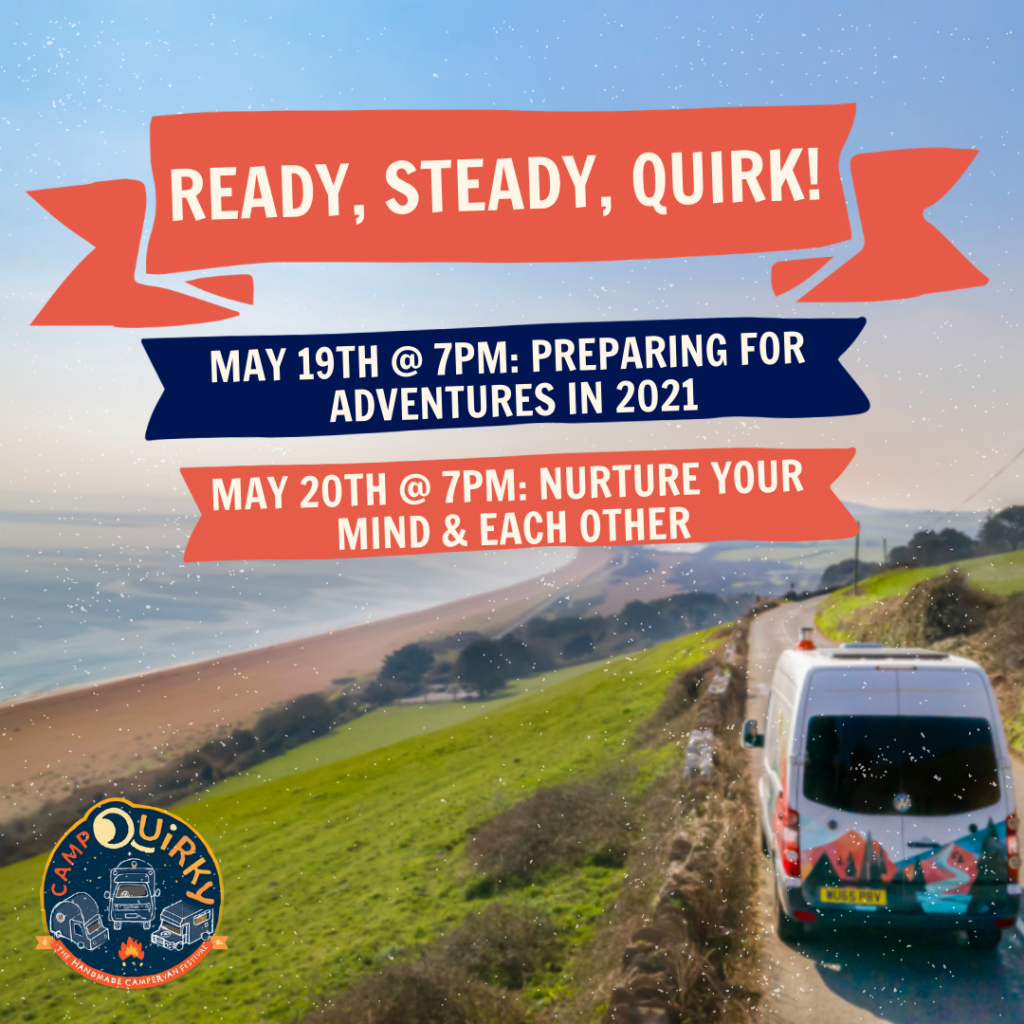 Now we are starting to see travel restrictions ease we brought you some of our favourite vanlifers and friends to talk about a variety of topics to get you ready for your adventures.
The event was split over 2 days and held on Zoom.
'Preparing for Adventures' (May 19th).
The panel covered the following topics:
How to find parkups
Leave it Better
Routes and Itineraries
What you can cook in an Omnia Oven
Travelling with pets
Travelling in Europe since Brexit and Covid-19
"Nurturing your Mind and Each Other" (May 20th).
This event looked at the importance of your mental health and how you can help others. We heard from guests: Mr & Mrs Adventure, Kinging-It & Van Life Builds.
The panel covered the following topics:
Journaling
Mindfullness
Coping Mechanisms