Join us on 19th & 20th May for an exciting FREE event, to mark when Camp Quirky should have been kicking off (but let's not talk about that, it's too sad to think about!).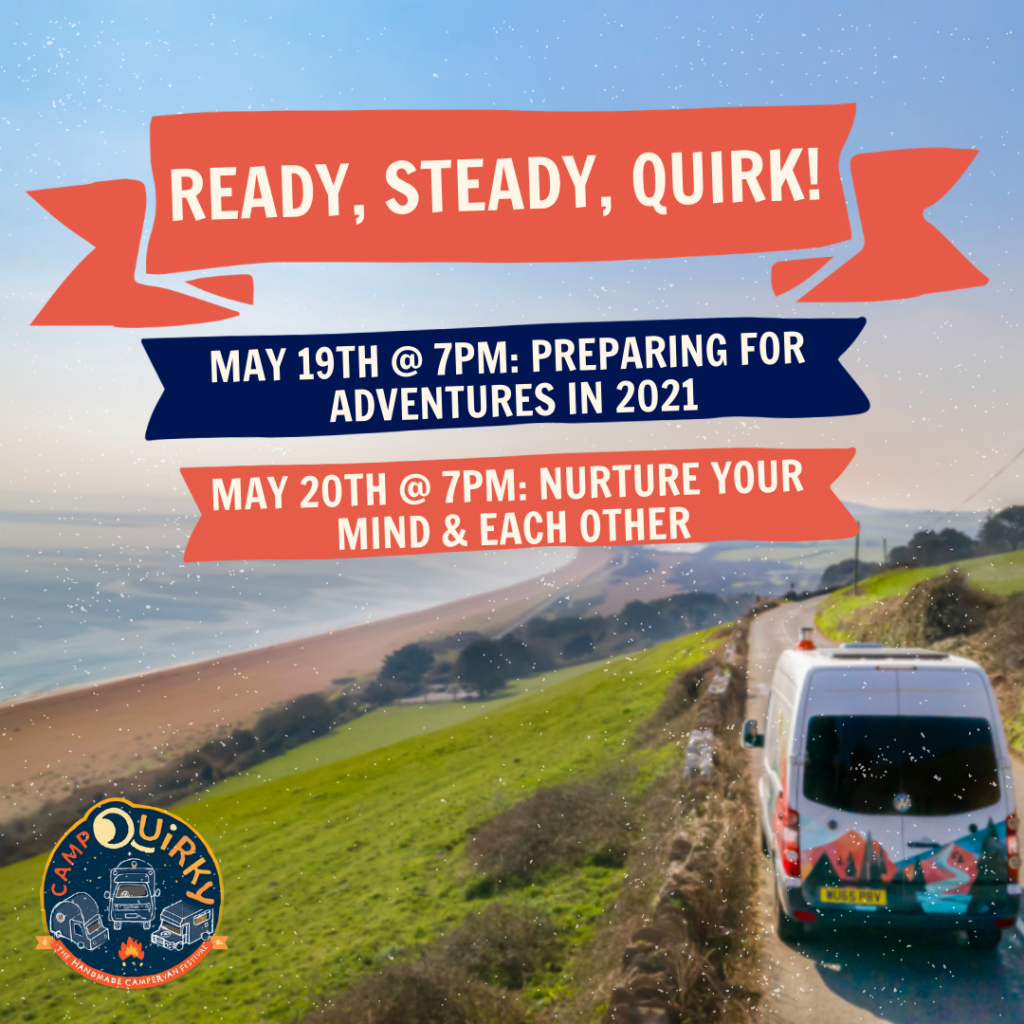 Now we are starting to see travel restrictions ease we will be bringing you some of our favourite vanlifers and friends including Greg Virgoe, Kinging-It, Mr & Mrs Adventure, Vanlife Builds, Diversity Vanlife, Laura from Brown Bird and Company, Eve Gadd from the Leave It Better Community and more TBC, to talk about a variety of topics to get you ready for your adventures.
The event will be split over 2 days and held on Zoom.
'Preparing for Adventures' (May 19th from 7pm). This will be a panel and will cover the following topics:
How to find parkups
Leave it Better
Routes and Itineraries
What you can cook in an Omnia Oven
Travelling in Europe since Brexit and Covid-19
"Nurturing your Mind and Each Other" (May 20th from 7pm). This event will look at the importance of your mental health and how can help others. This will be hosted by Quirky Campers and include guests: Kinging-It & Mr & Mrs Adventure.
Join us!
Sign up for our virtual Ready, Steady, Quirk event!