Cornwall holidays with Baxter and Quirky Campers
David Mcconaghy, travel and portrait photographer is a self proclaimed country-boy at heart now living in central London. With a love of the smell of adventure and documenting it through vibrant photography, he has travelled a lot of the world as a backpacker, and has been looking for a way to get that same feeling in the UK, closer to home. So he's getting out of the city and exploring the depths of the British Isles through campervans, giving us a feel for Cornwall holidays in a van.
David took the wonderful (ex Quirky Camper) for a trip to Cornwall, and this is how he got on.

Baxter in Cornwall
Day 1
DM: I picked up Baxter from Exeter and drove to St Austell in Cornwall, then on to Hemmick Beach, just off Dodman Point.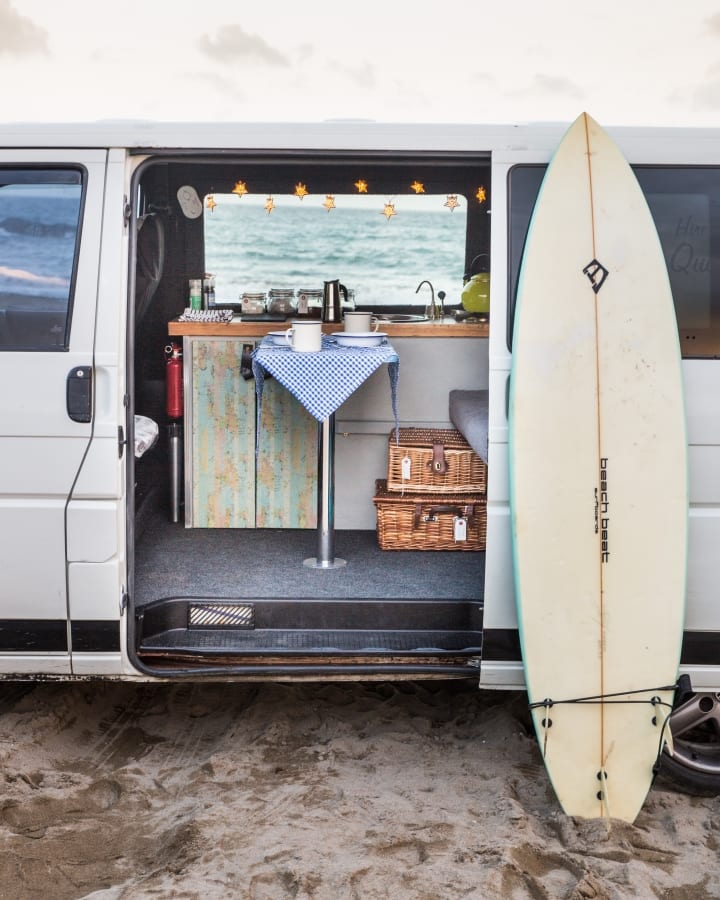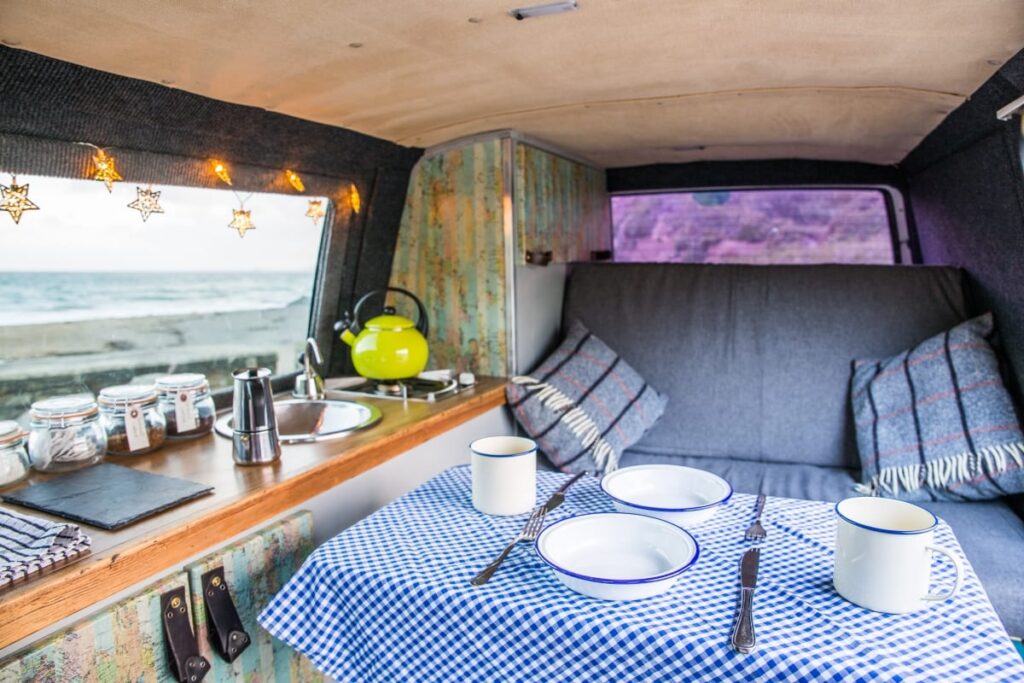 Day 2
I spent the night at Govan Haven Beach. Waking up at sunrise to the sounds and smell of the ocean is something quite special. Try it! After a light breakfast I drove around the coastline, stopping at Pendower Beach for lunch. I then drove down to Lizard point, the most southerly point of the UK, via the King Harry Ferry.  The coastline is so rugged here, see for yourself!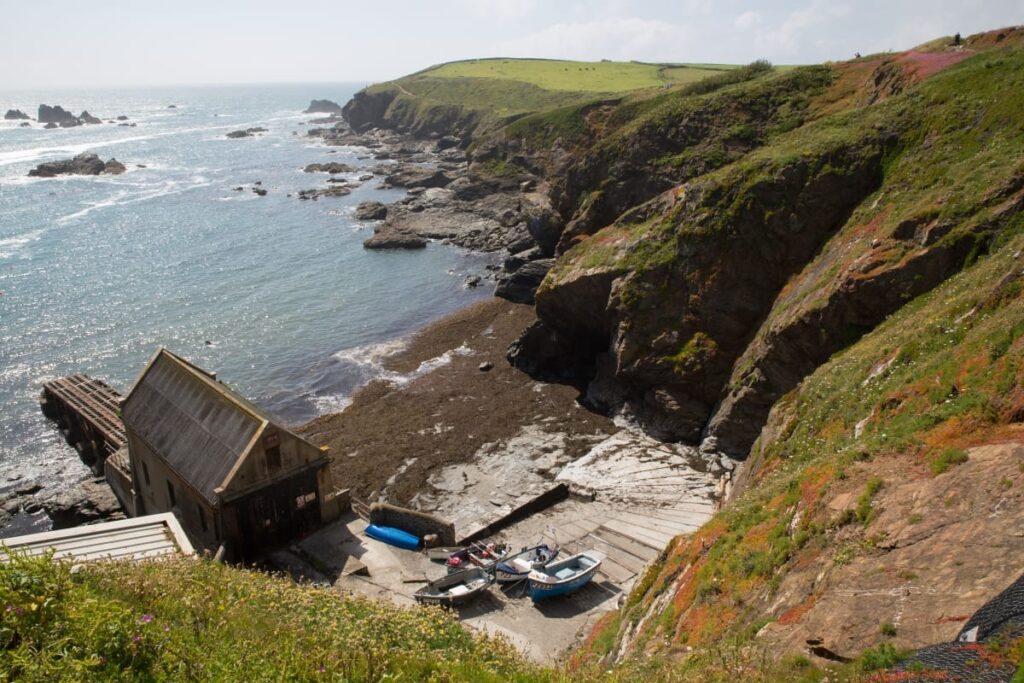 Back in Baxter, I drove on to Poldhu Cove. I could've watched the surfers for hours on this lovely little beach. It's got a good cafe here and they also do surf lessons!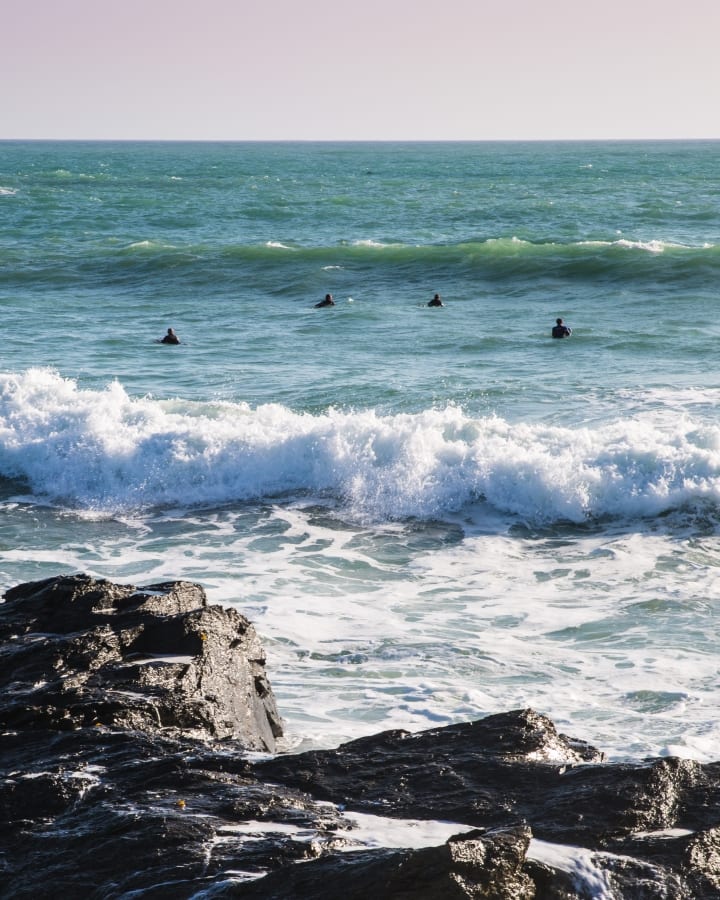 Being in Baxter I felt like I could go anywhere, and I really could. Driving through Cornwall's narrow roads was so much easier than I had anticipated. Even inside the van I had that swell of adventure through Baxter's detail – I just loved the maps used as a feature on his cupboard doors!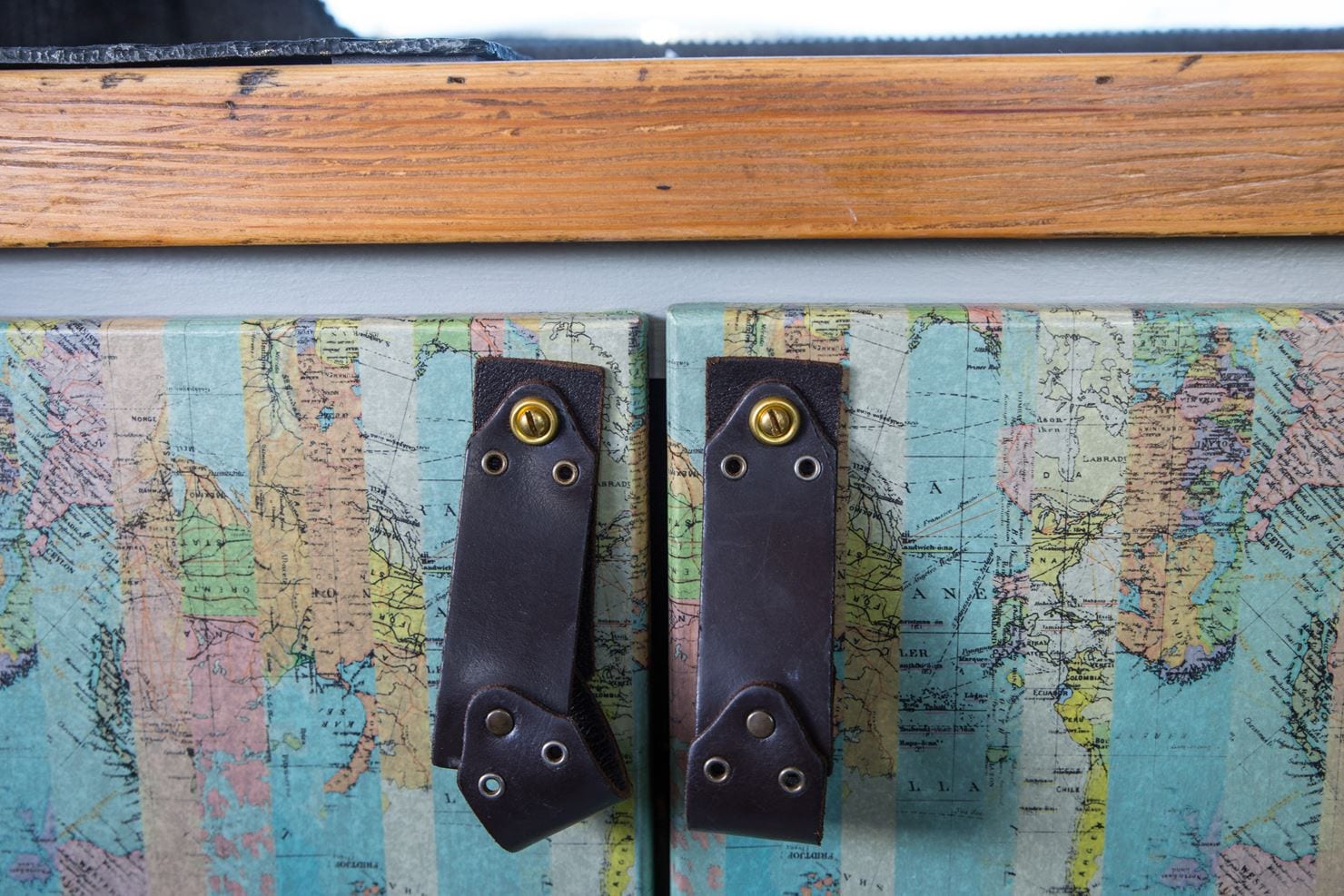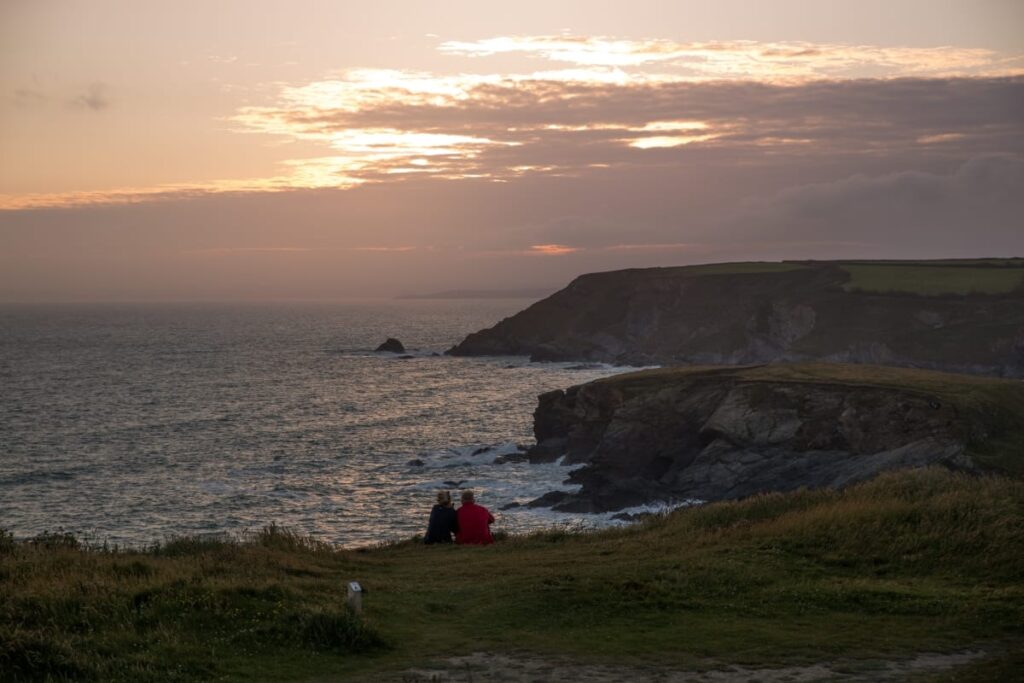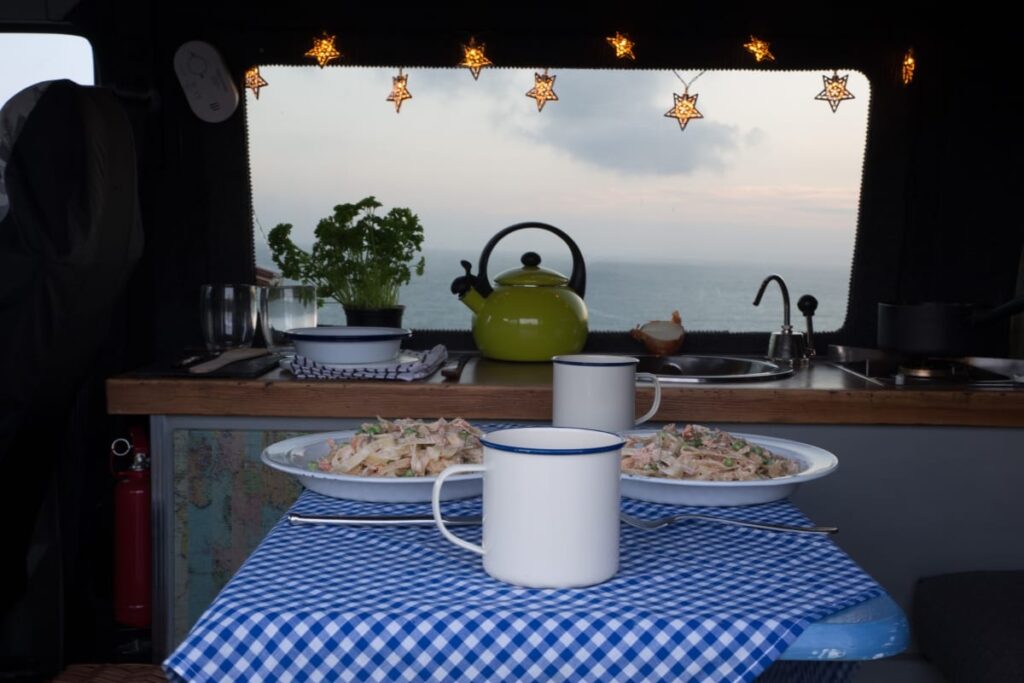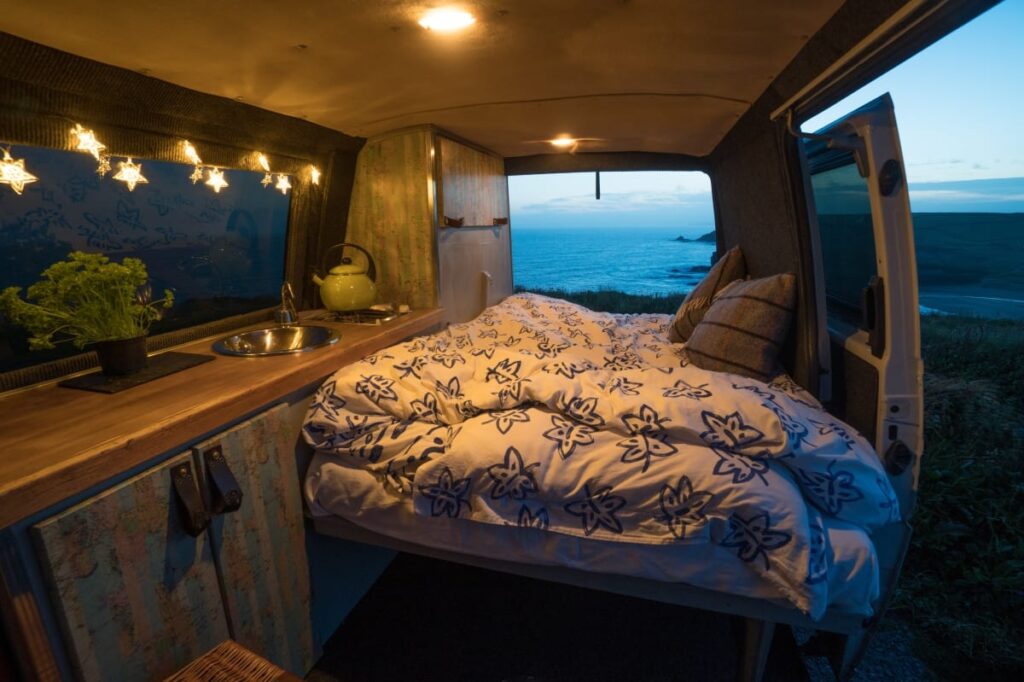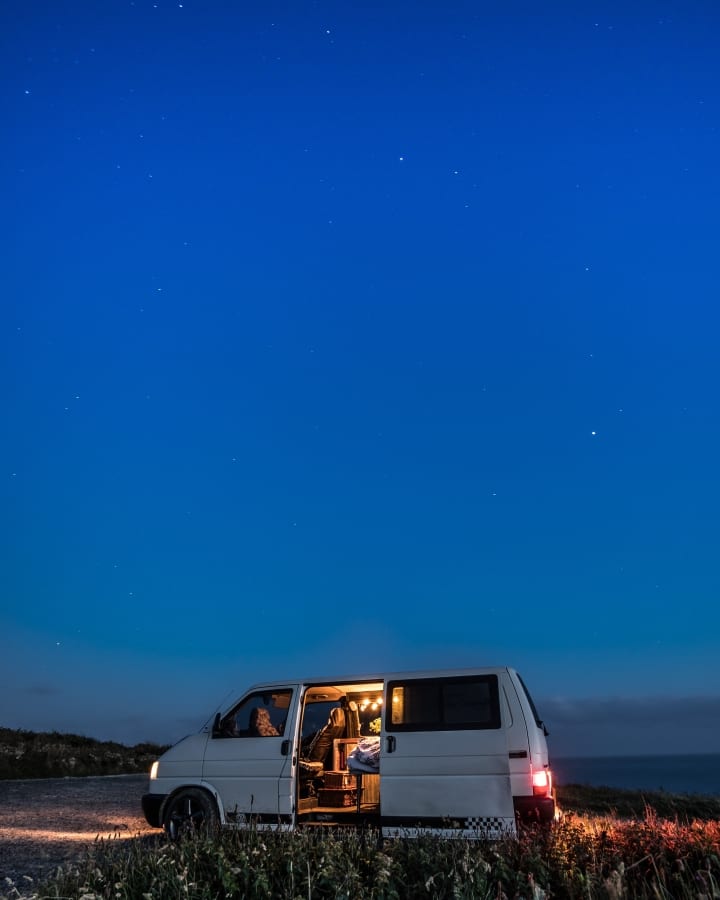 Day 3
The next day was busy – more walking along the coastline north past The Parish Church of St Winwaloe and Church cove beach and then hopping in Baxter to drive around the coast to St Michaels Mount. In the late afternoon I drove to Godrevy beach and then on to St Agnes Head – walked the coastline to the old mines – incredible sunset!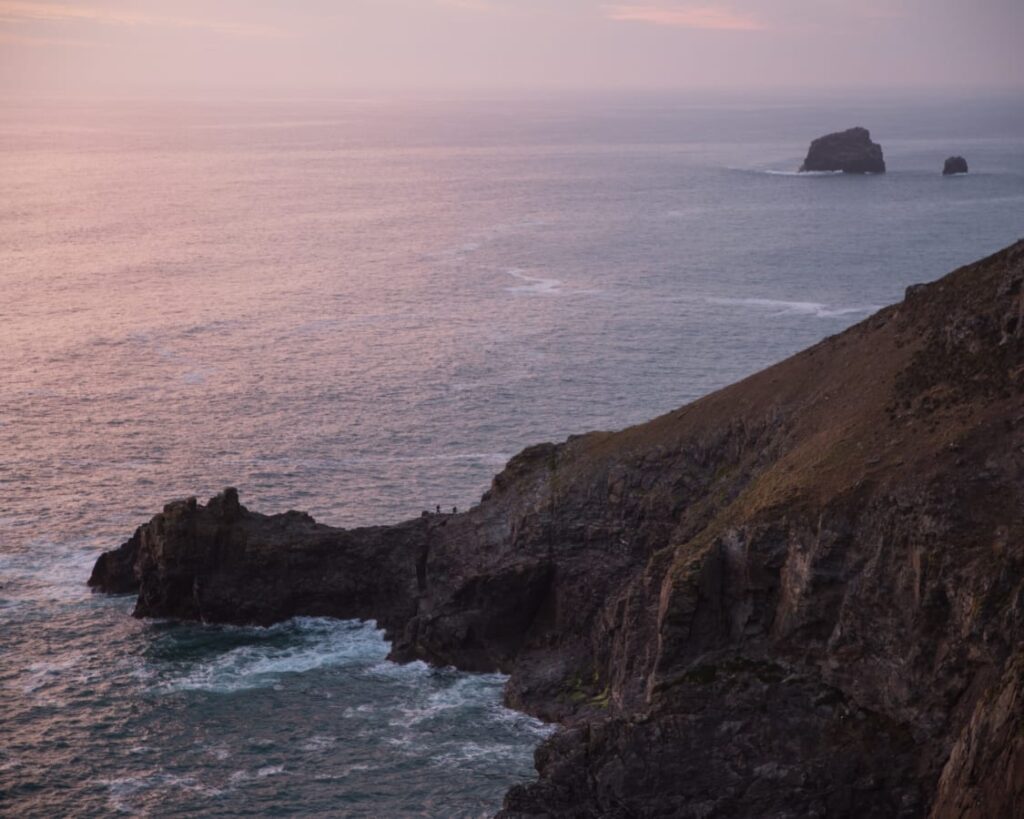 Day 4
I woke up early and drove up to Tintagel – King Arthurs birth place they say. It was a day of walking – I walked the coast line south for a couple of hours in the morning then went to the castle in the afternoon.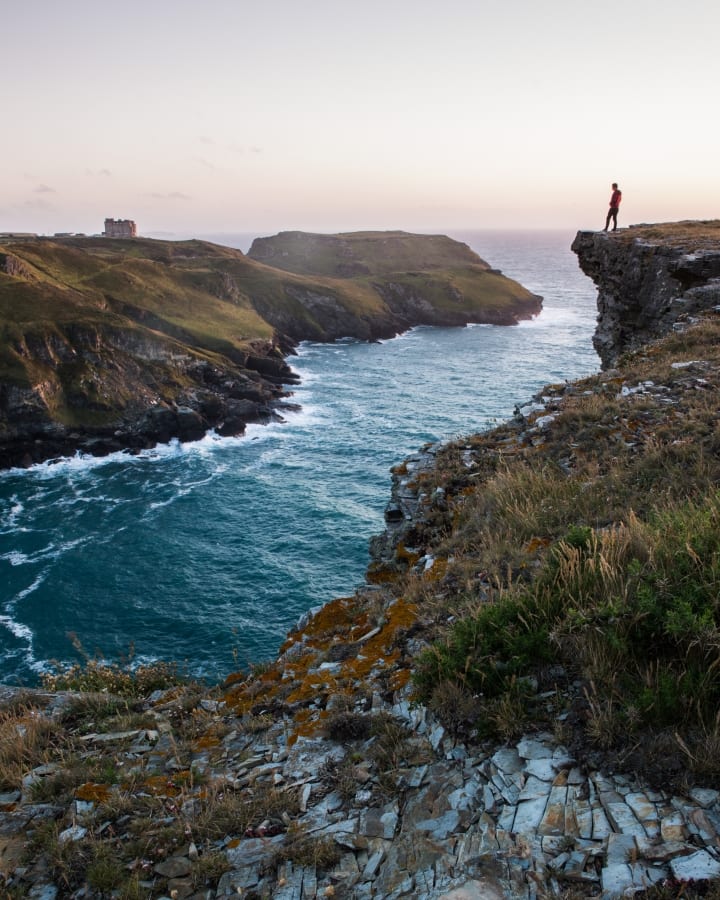 Check our our Cornish Quirky Campers