The best campervans for adventures
So you've got that itchy feet feeling for an adventure but can't decide which Quirky Camper to choose? Well, all our vans are perfect for heading out on the highway looking for adventure holidays. But if you're truly born to be wild, these are the easy riders that we think might suit you best of all.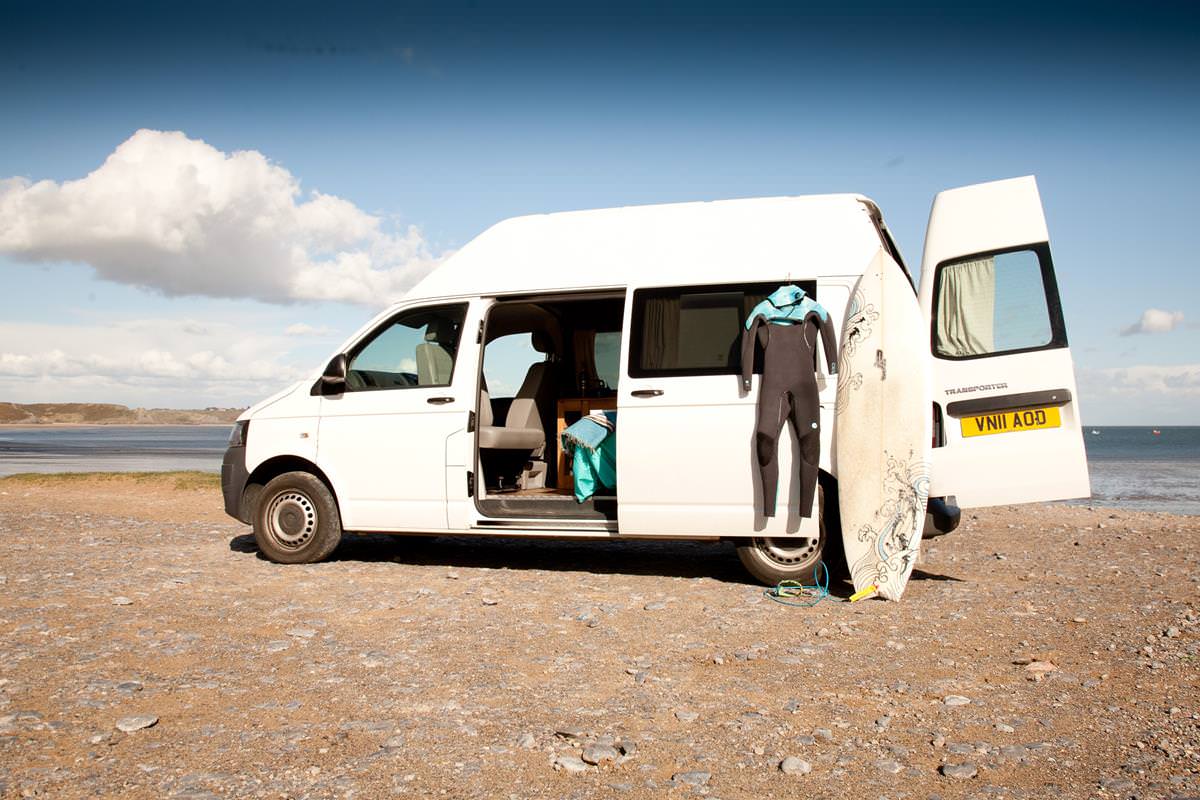 A sporty VW transporter with a gorgeous handcrafted interior, Sandy is kitted out with everything you'll need to just pull up, open the doors and run into the sea or onto the hills. That includes bags of storage, belted seats for five, and laptop plug-in points. So you can edit those Go Pro videos on the go.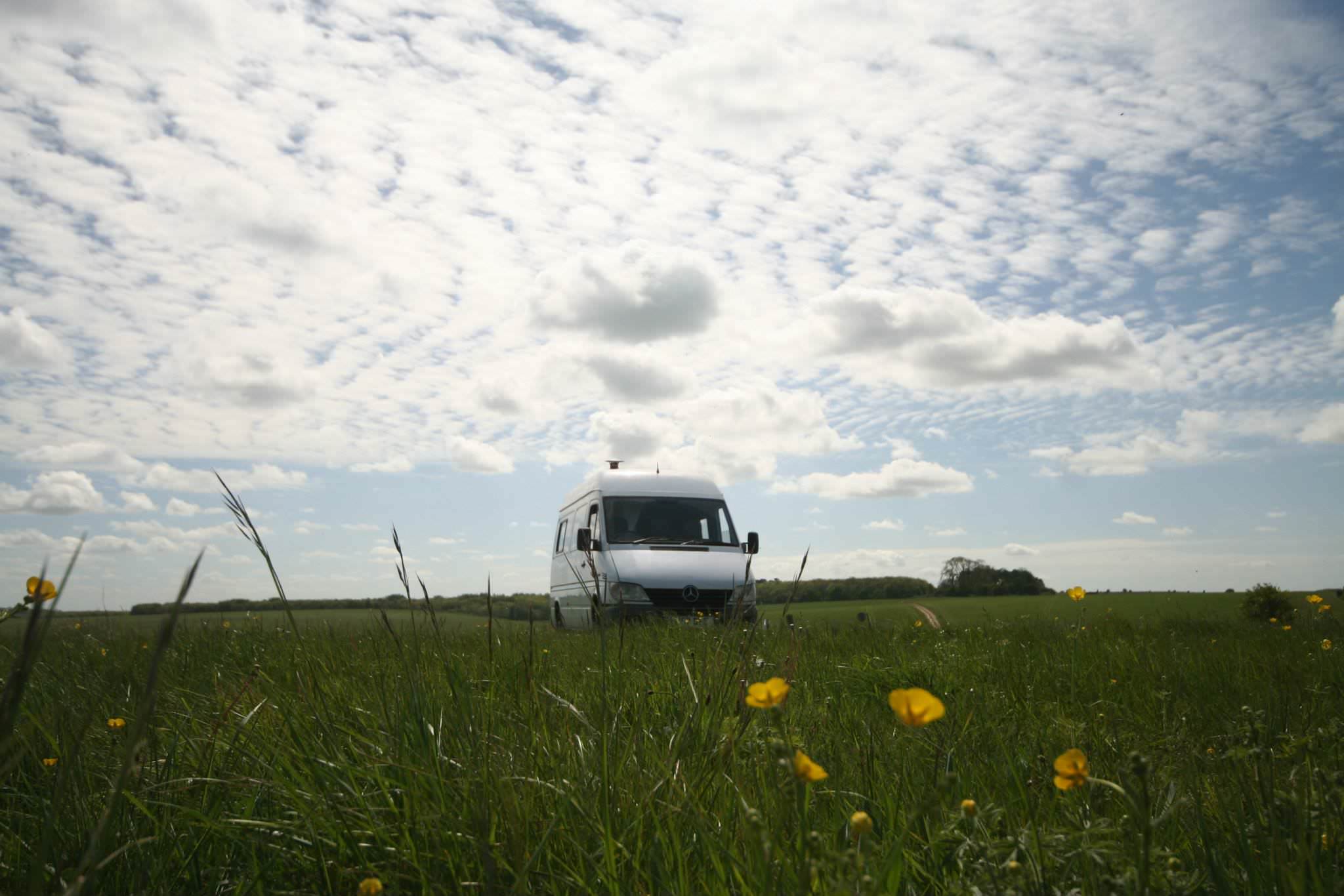 With a rear bike rack and a log burner to dry out wet clothes, Ashleigh is the perfect partner for touring and exploring, hiking and biking. There's plenty of space for boards, kites, skis, harnesses and helmets. Plus we can supply snow chains and you can take her to Europe.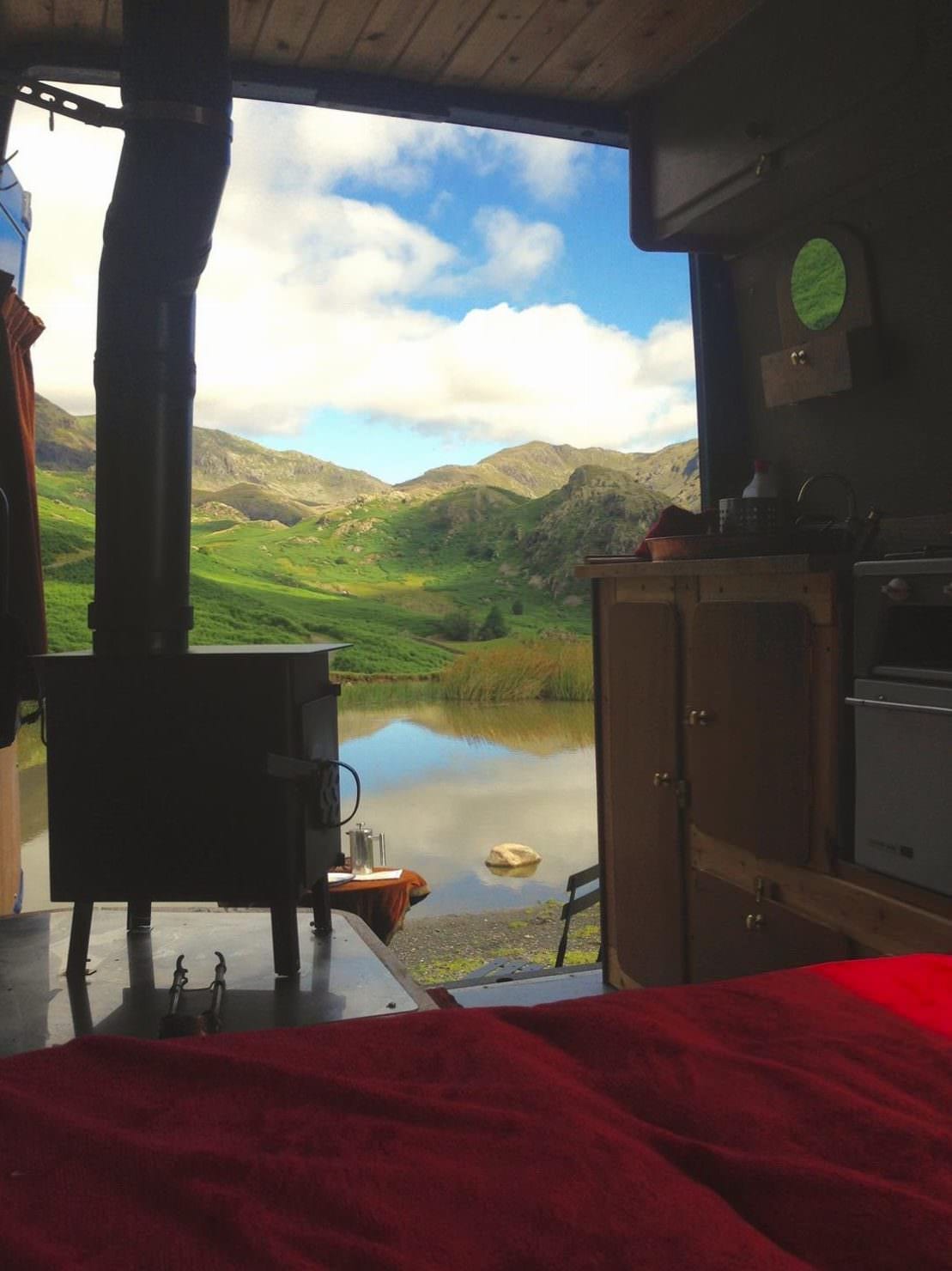 Elvira′s quirky interior is an adventure in itself but that's only half the story. Just imagine waking up in that bed, to that view! Her woodburning stove and optional snow chains mean you can keep on exploring whatever the weather. And you're welcome to bring the dog along too.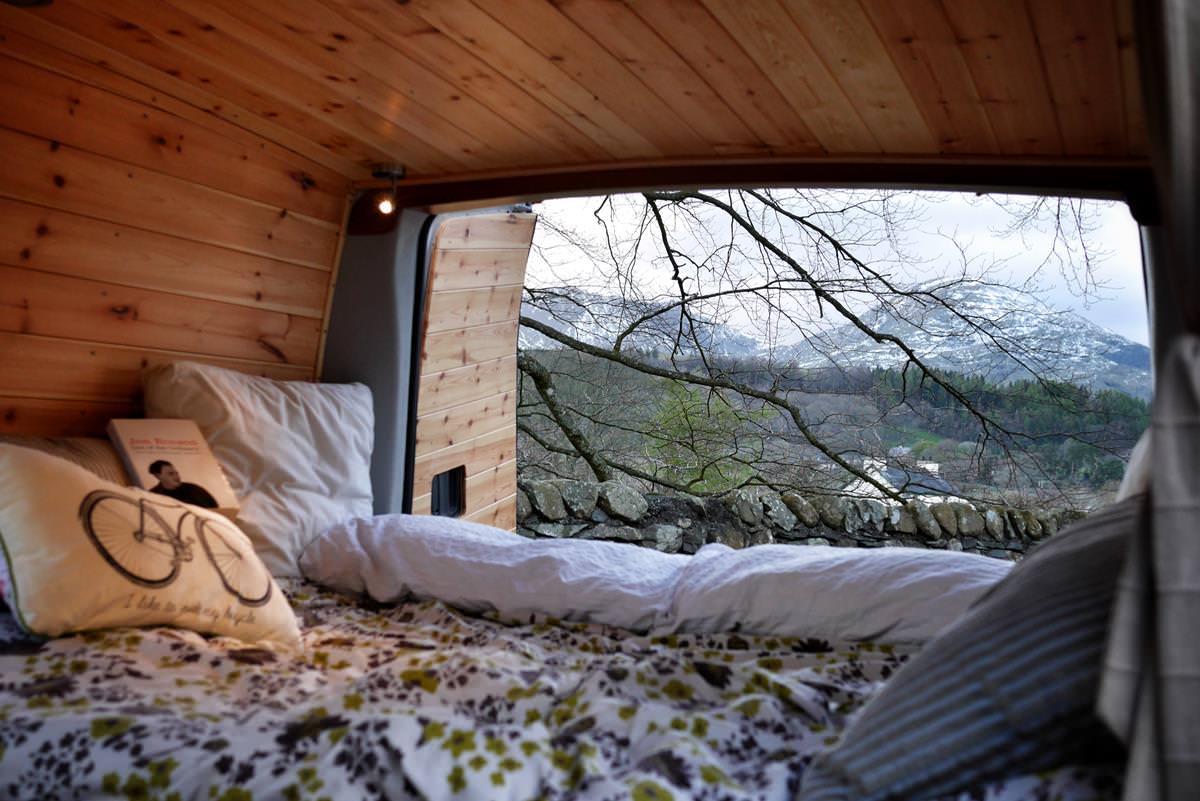 If wild camping is your thing, Finn's low profile and portable toilet make him an ideal choice. Zippy and easy to drive, again with optional snow chains, you'll have as much fun getting to the Great Outdoors as you will exploring it. At night, fire up the built-in diesel heater and snuggle up for cosy stargazing.
Click here to see availability and prices for all our vans
Take at look at our other collections: