The best campervans for family holidays
Remember those wonder-filled childhood family holidays when the sun always shone (OK maybe not all the time) and there was endless space to run around and explore? Of course you want your own kids to grow up with the same special memories and there's no better way to make them than in a Quirky Campers campervan. The van is as much of an adventure as the places you go to! Here are five campervans that are sure to be firm family favourites…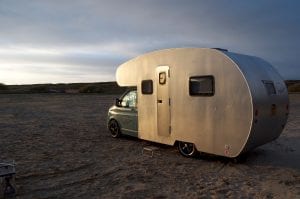 Built by a family for families, both Sir James and his brother Percy have an ingenious interior with belted seats for four which convert conveniently into an adult-sized double bed and two single bunks, the top one roomy enough for an older child. And speaking of conveniences, Sir James has a built-in toilet, so you'll never need to traipse to the campsite loos at 3am, and a hot shower, as well as a kitchenette and spacious dining area.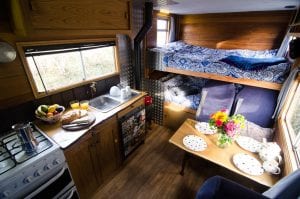 Brothers, sisters, cousins, friends, there's room for everyone in Luna, who has two huge bunk beds (you can just see a bit of the top one in this photo – it slides up and down for day and night). There's a stove to keep everyone warm, and the kitchen includes an oven so you can cook pizza as often as the kids demand it! And, because the seating is separate to the beds, you don't have to go to sleep when they do. Now that sounds like my kind of holiday.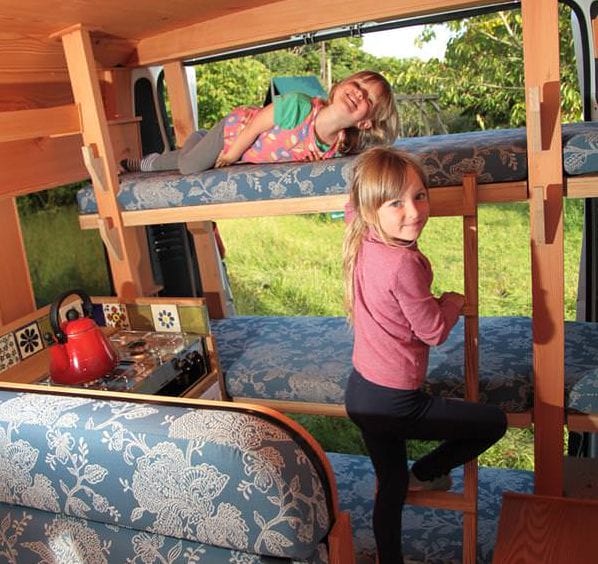 Campervans with room for three or four kids are hard to find, but Agnes packs in three bunks (with safety rail) plus room for another little one on the front seats. Agnes has such a pretty interior, like a cottage or old-fashioned railway carriage, but she's also really practical with a kitchenette and optional portaloo. Again, the seats are separate to the children's beds so you can read your favourite book after they're in bed.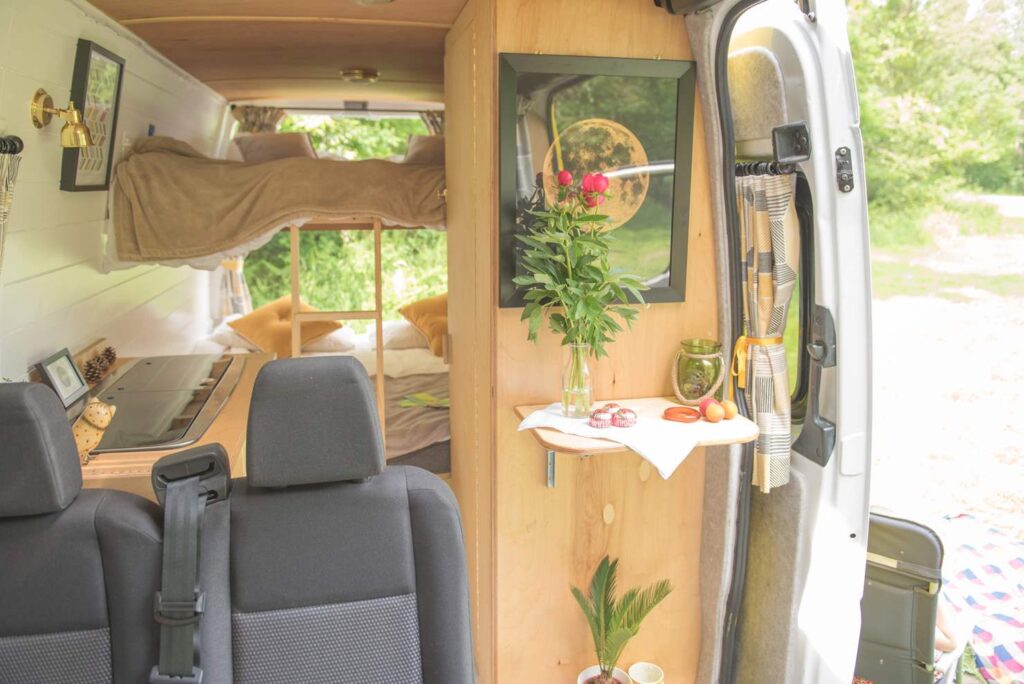 Bright and airy Mo can accommodate a family of 5. She is the perfect marriage of functionality and style, featuring all mod cons including solar power, toilet and all-year-round insulation. A super king size lower bunk and a removable upper bunk can be used for both adults or children.
Click here to see availability and prices for all our vans
Take at look at our other collections:
Best campervans for adventures
You might also be interested to read 9 reasons to go campervanning with kids.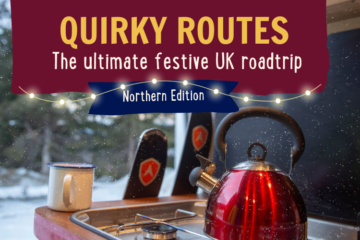 Are you a festive fiend or a grumpy Grinch? This season no matter what mood you're in, escape the normal and take yourself and …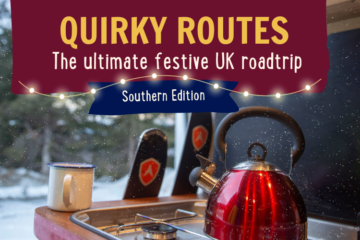 Are you a festive fiend or a grumpy Grinch? This season no matter what mood you're in, escape the normal and take yourself and …