The Best Campervans for Romantic Getaways
by naomi fiddes-baron
Has 2020 made you want to escape reality for a little bit; maybe find somewhere secluded to hunker down and snuggle up?  Are you looking for the ultimate romantic getaway in the UK?  Do you want to suprise your other half with a Valentine's weekend away?  Maybe a romantic campervan holiday would make an unforgettable wedding gift?  Perhaps you just want to get away from technology for a little bit,  reconnect and rekindle?
Quirky Campers have some incredibly beautiful campervans for hire that are perfectly designed for two.  We know every love story is unique, but all the best ones start with driving off into the sunset together….
Vera – A Romantic Getaway in a Fairytale Forest Cabin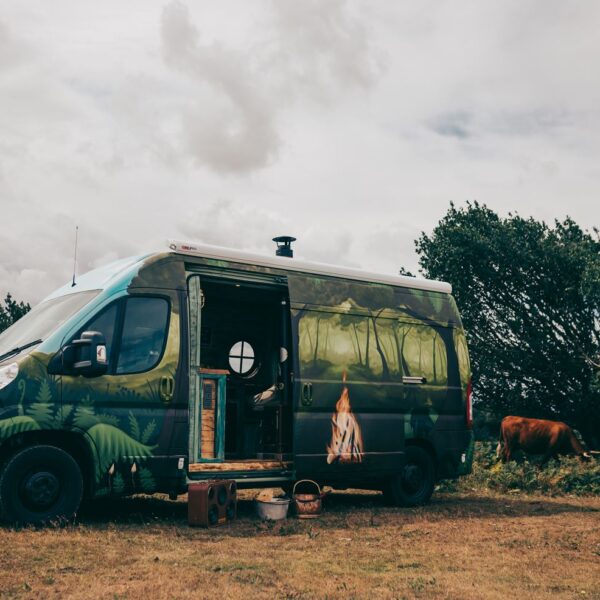 Vera is absolutely an escape from reality!  With a cosy log burner, and incredible unique fairytale cabin design, you can lost lost in the wilderness in this magical, whimsical romantic campervan.  Park up, and get lost in your surroundings for a totally quirky weekend away together.
Candide – A Romantic Getaway in a French Chateau on Wheels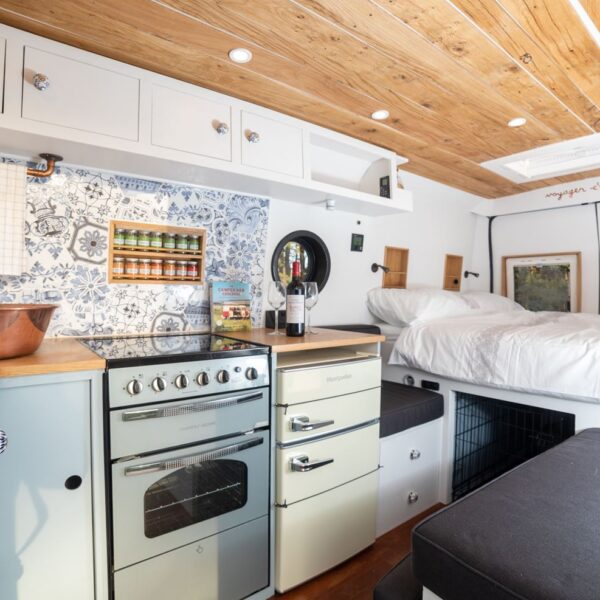 Candide is the epitome of a classic French romance.  It's like stepping into a sharp but rustic French apartment.  Snuggle up in the double bed, pour a coffee from copper kettle, and relax in your super chic sorroundings.
Lottie – A Romantic Scottish Getaway in a Cabin on Wheels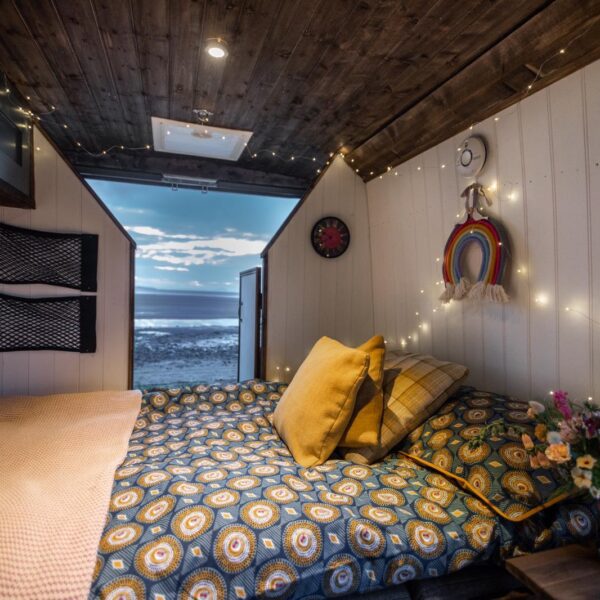 Lottie is one of the most beautiful campers we have to hire.  This Scottish romantic hideaway makes the perfect venue for a wedding night or honeymoon.  Open up the rear doors, snuggle up in the double bed and look out on a beach or a mountain sunset that only the two of you will be watching from right there. 
Dario – Country Cottage Romance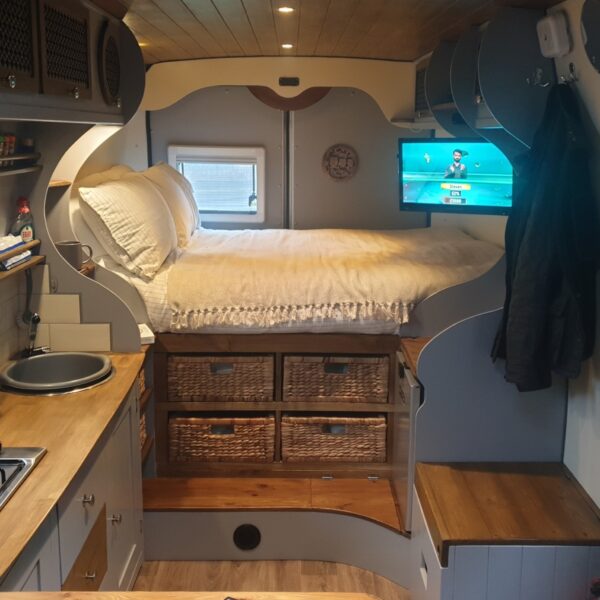 You'd be forgiven for thinking that this is a photo of a cottage but of course it's one of our beautiful campervans. With his full kitchen, solar panel and outisde shower, Dario is the perfect home from home for a couple looking to get away from it all. So why not take him totally off grid, and spend together time with no neighbours and no disturbances?
Juniper – A Romantic Getaway in a Converted Horsebox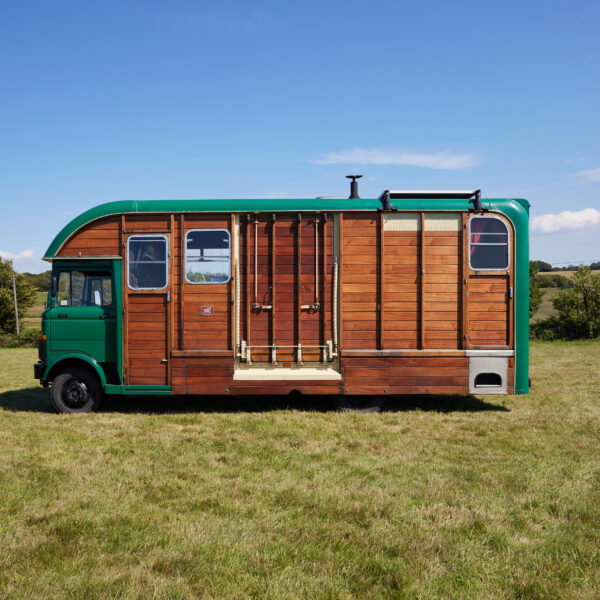 Finally, if you're looking for something totally unqique, there's Juniper!  You can have her delivered to a location of your choice for the ultimate stress-free romantic campervan holiday.  Where will you go exploring from this gorgeous, cosy, totally bespoke base? With a log burner, she is perfect for an adventure all year round to snuggle in with your loved one.
Click here to see availability and prices for all our vans
Take at look at our other collections:
Best campervans for adventures