Camp Quirky 2018, a weekend spent in our van…
Last weekend saw Oliva and I getting in the front seat once more and driving on down to what we thought would be a little get together of like minded people with one shared passion, handmade campervans. As we turned off of the main road I suddenly realised that this wasn't going to be the same get together I had experienced the year before, this was a whole new Camp Quirky.
We drove along the gravel road and towards the entrance and were taken aback by the shear volume of vans that were already parked, unpacking all manner of awnings, tents, outdoor kitchens and seats. Having been one of around 30 vans last year we were both excited to meet all of these hundreds of van fans and take the chance to wander through their creations.
It wasn't long before we got the opportunity to turn this excitement into a reality because as soon as we decided where we were going to park we were invited to look around our neighbours van and were happy to extend the same welcome to them and despite the fact you can receive the full tour of a van in under 2 minutes, the conversation around it can last for much much longer.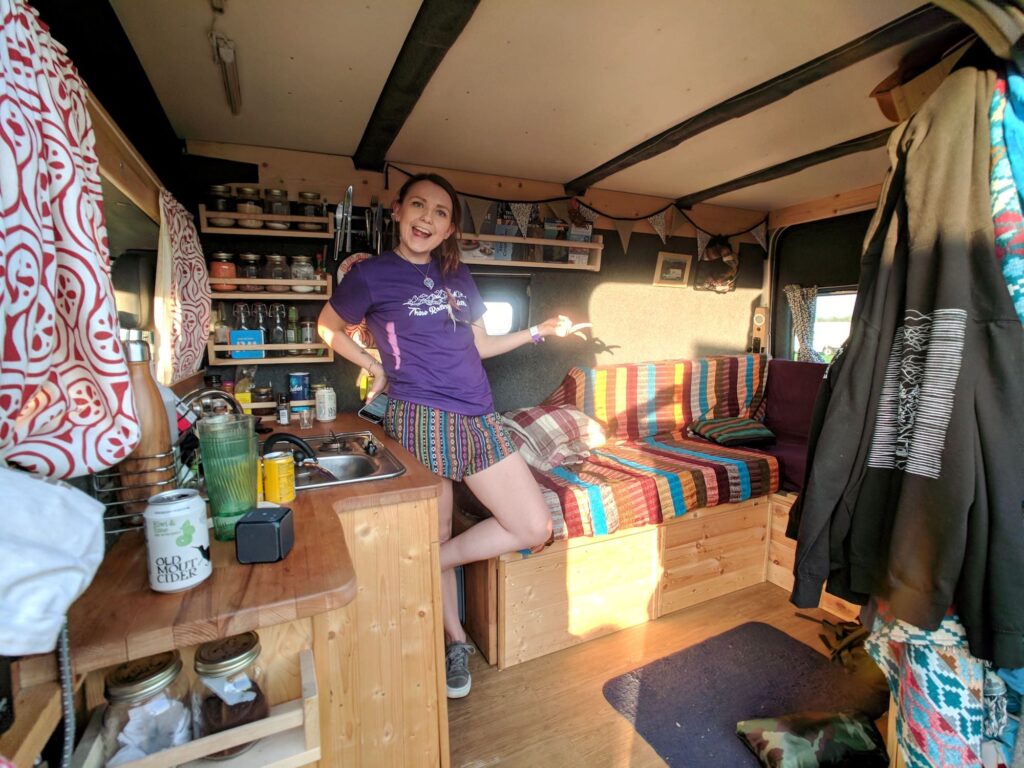 The first day for us was a chance for us to catch up with old friends, both of the four wheeled variety as well as the two legged. We caught up with Bee and Theo from the Indie Projects, Scott and Ellie from Florence and the Morgans as well as Rich from Beyond The Van as well as meeting many of the people we have been speaking to for the last year on Instagram, pleased to finally be able to put an actual face to the username. As the live music from the TeePee ended and our final drinks were drained we, our friends both new and old, all left to the comfort of our own vans ready for what we knew was going to be a busy day of workshops, talks, van tours and general merriment.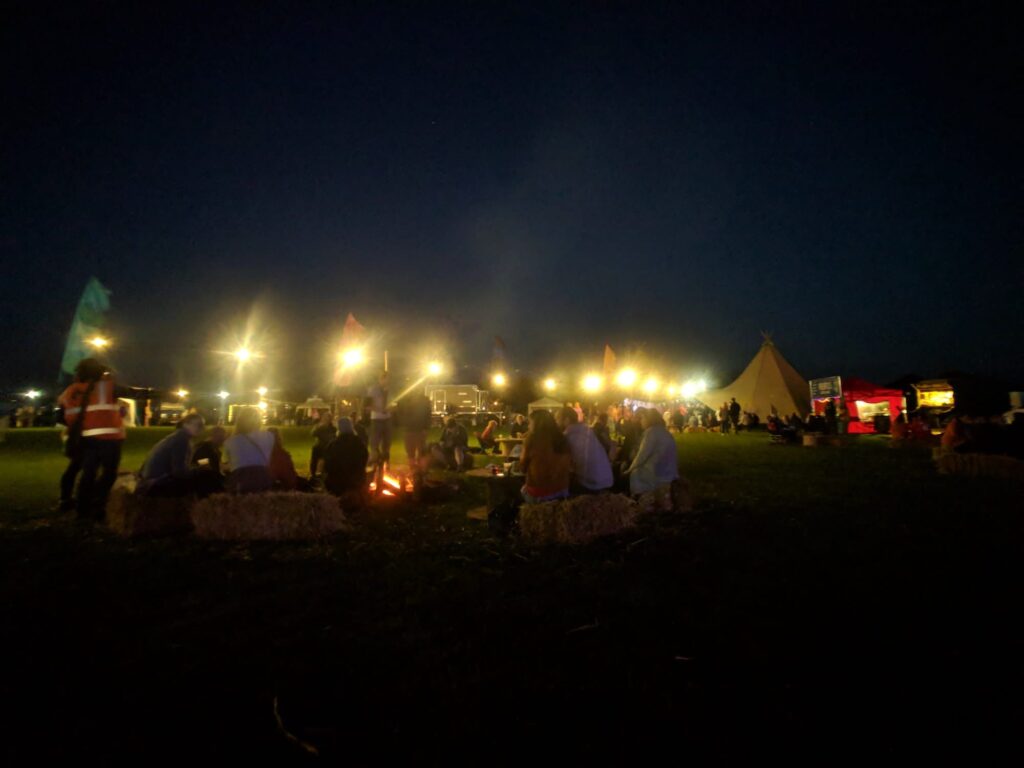 For us day two was to be a serious day of van touring, but not before we got a little pep in our step thanks to the Korean style coffee courtesy of one of the many small food and drink vendors who tirelessly fed and watered us all for a whole weekend. Foregoing the pottery and spoon making sessions (much to my chagrin) we spent near enough the whole day meeting the van owners of the Quirky Campers and having them talk us through not only their conversions but more importantly regaling us with stories of their weekends spent in the vans and the roads they'd travelled.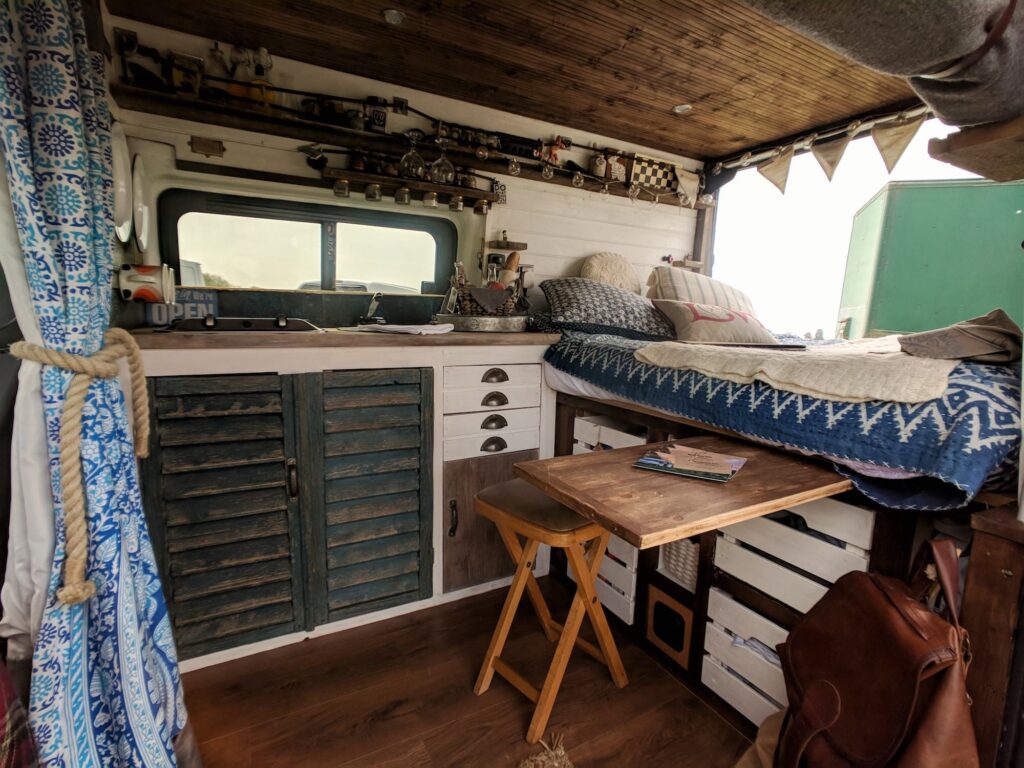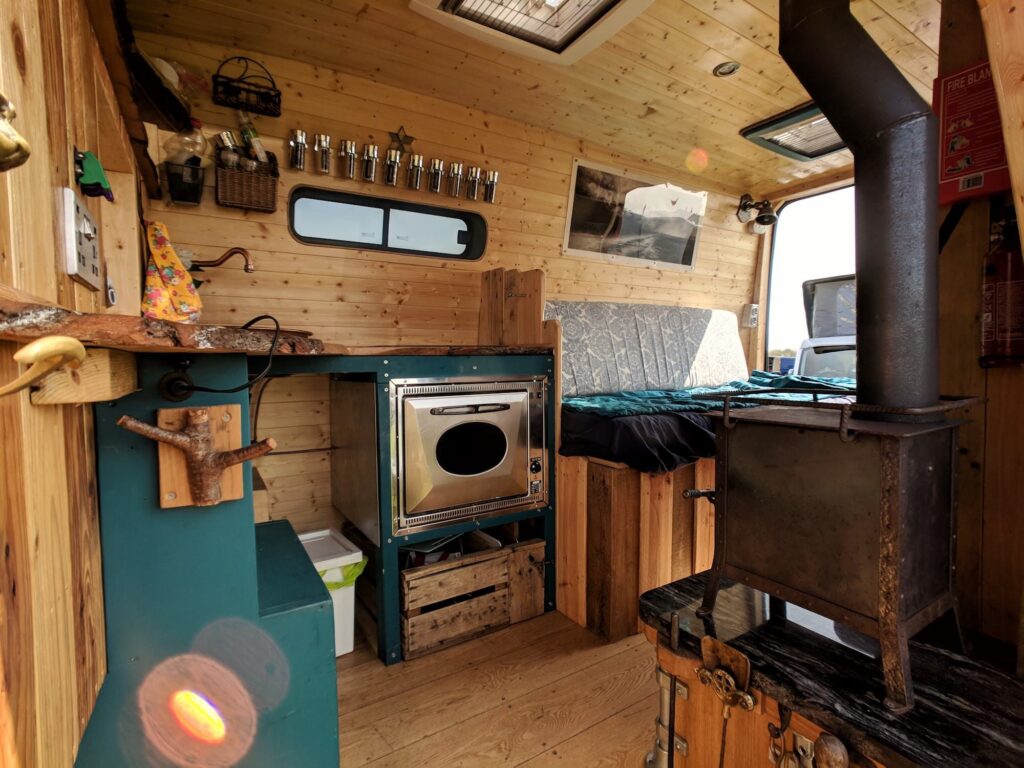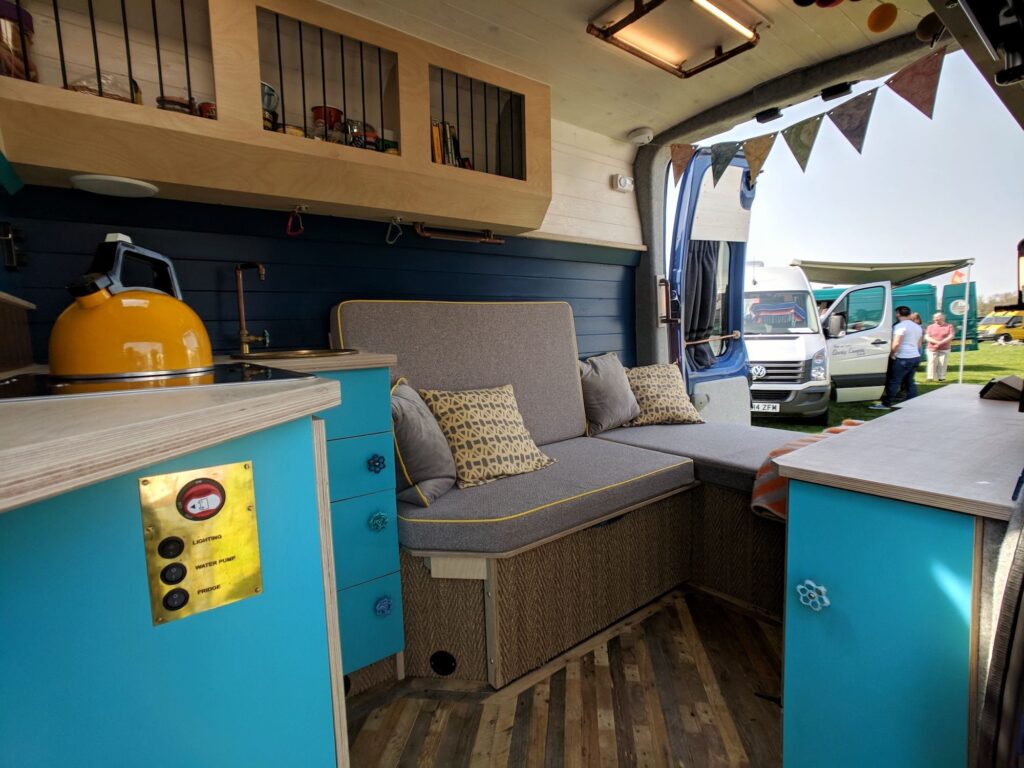 What made this day so great for us was the fact that so many people who were not part of the Quirky Campers family opened their vans for everybody to see, these weren't vans you could rent for a weekend but were labours of love and in some cases people's homes and we were getting the chance to spend time inside.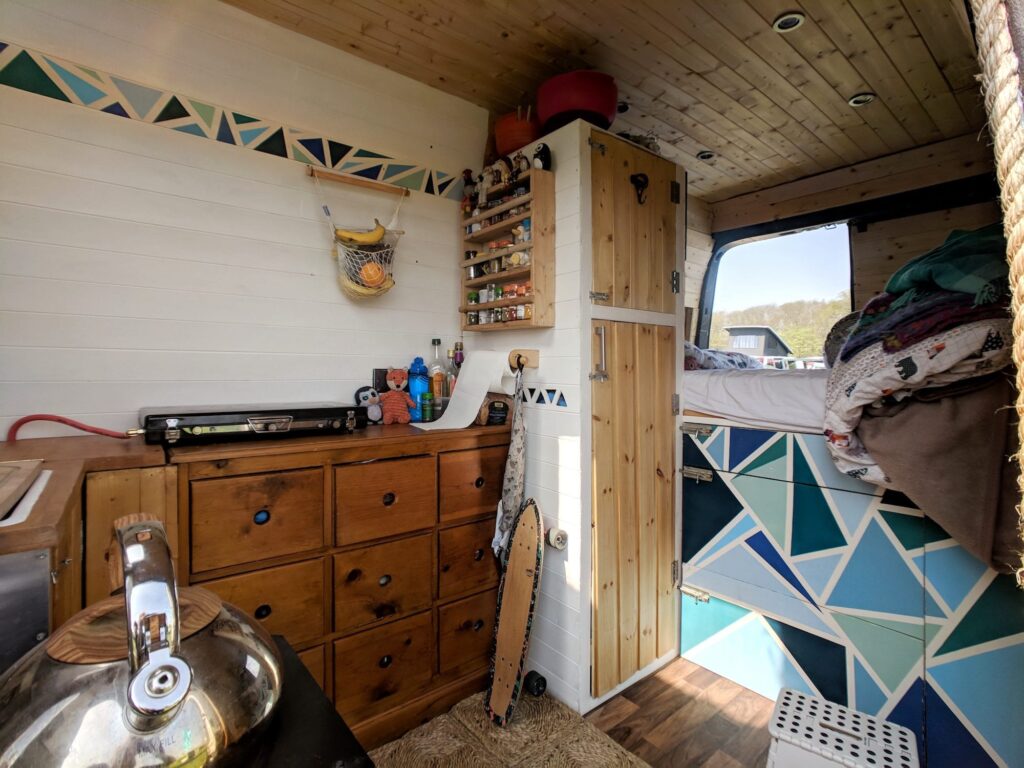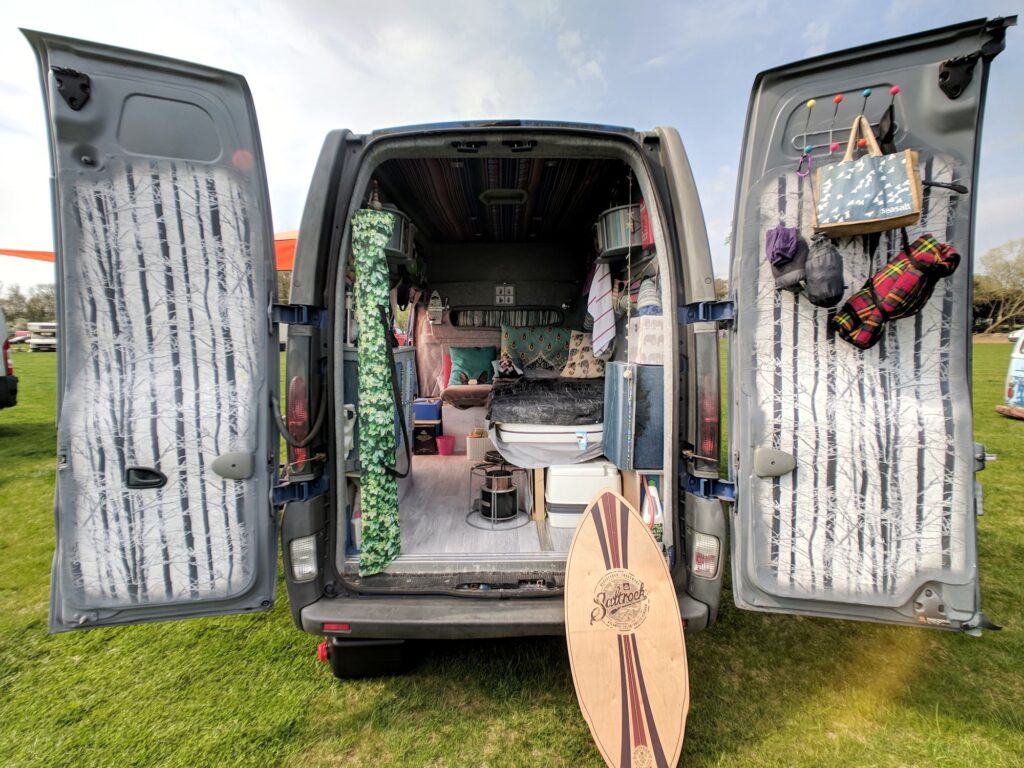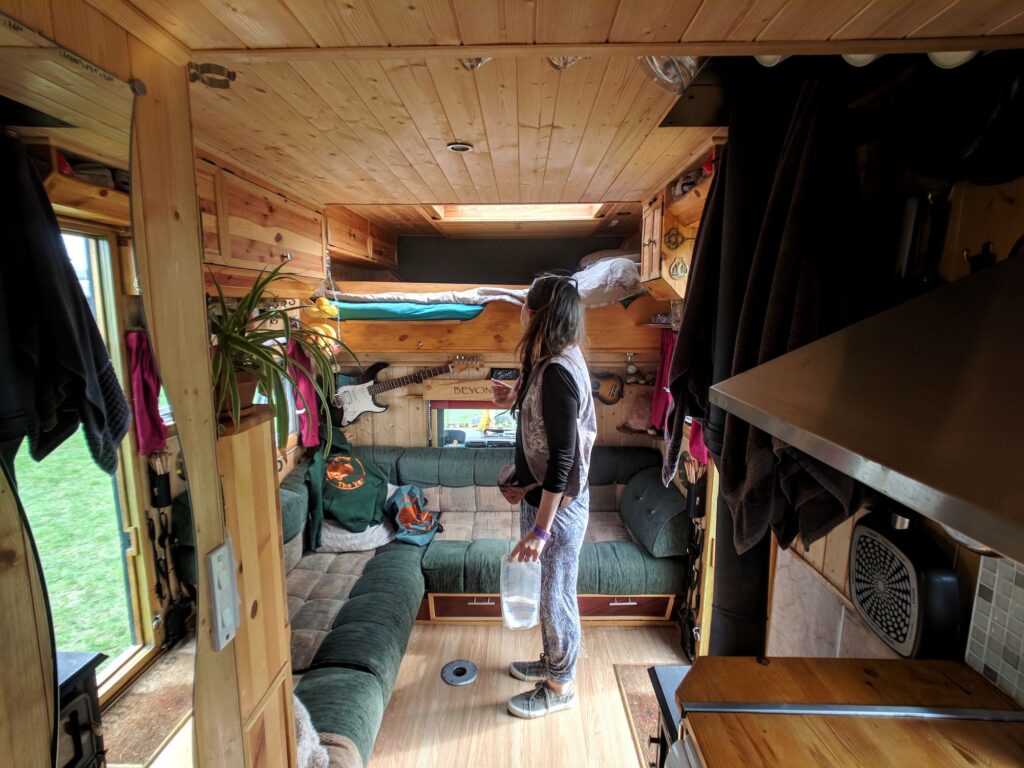 After a day exploring we took the chance to listen in to one of the many talks being held on all things van converting and van living, this one in particular hosted by Theo and Bee of the Indie Projects alongside Callum from The Rolling Home, all of which were huge inspirations to us when we began looking into the vanlife and who we (as well as a packed out venue) knew would be able to brandish some wisdom on the topic of long term van living.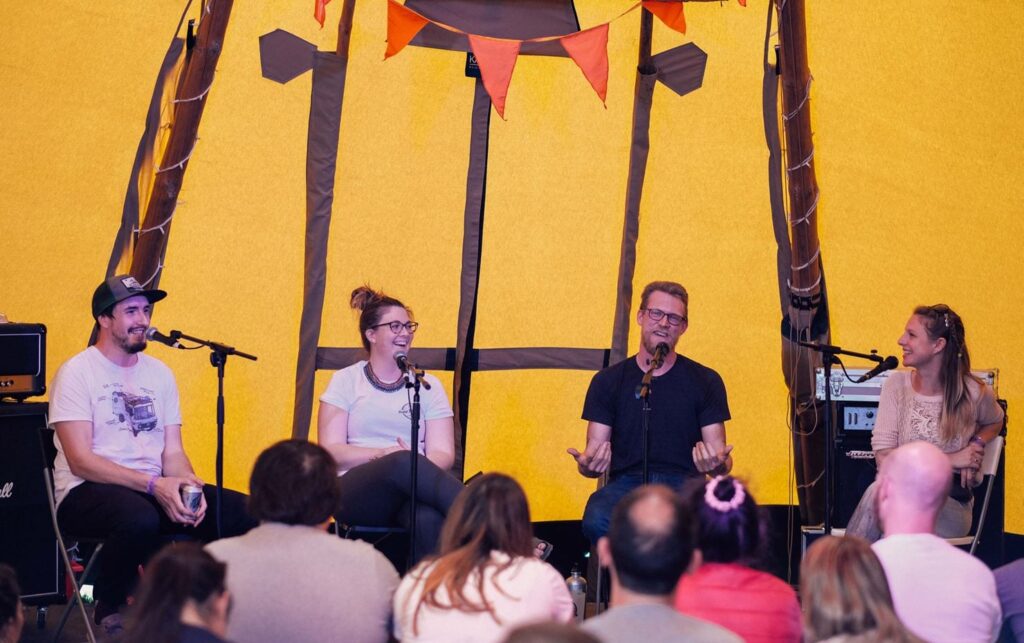 With everyone being so welcoming and eager to spend time with us it was inevitable that the fun would continue late into the night. We enjoyed more live music in the TeePee as well as danced till the music stopped.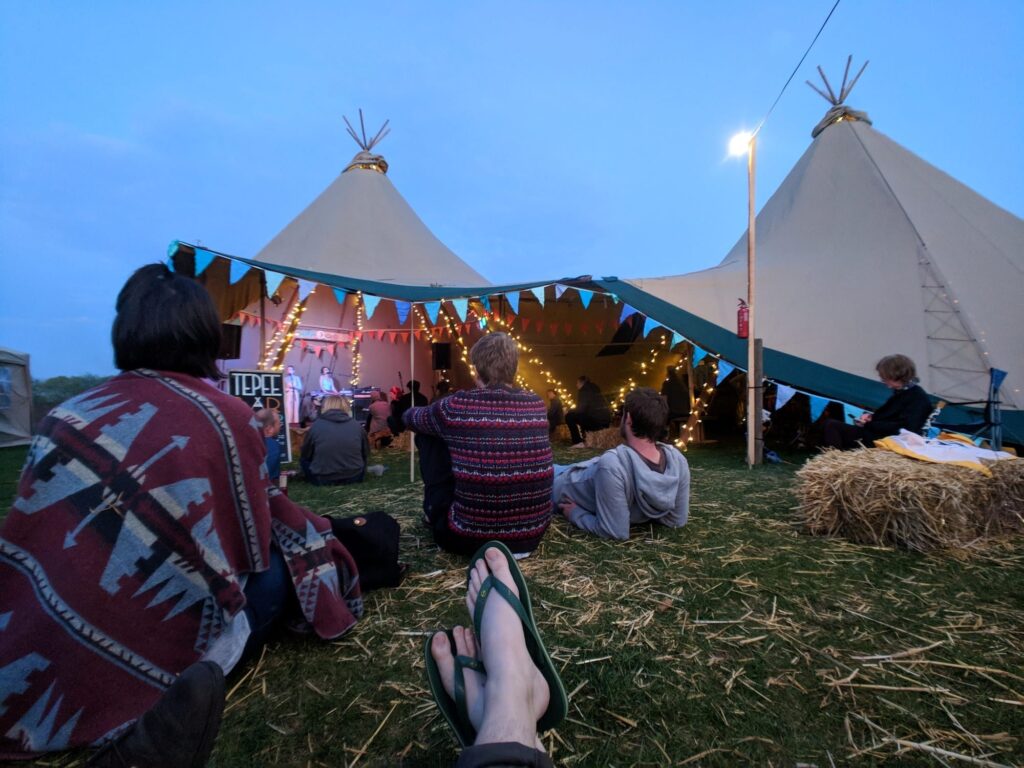 It wasn't long before the guitar was out around the campfire and the sun was nearly up.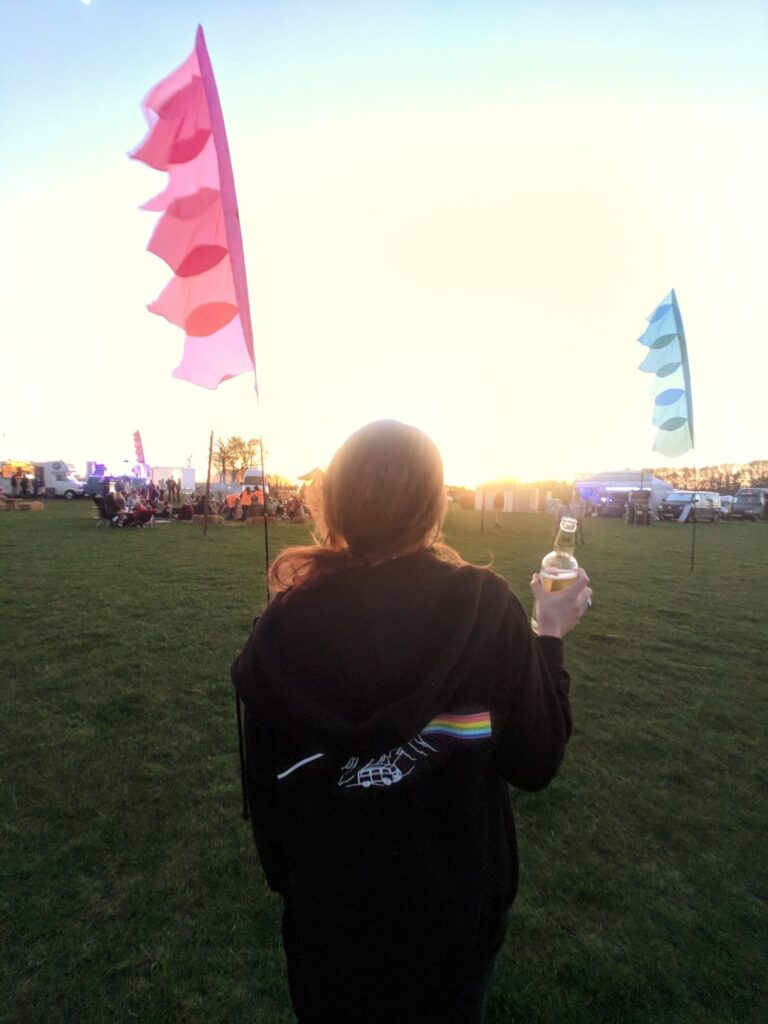 For us two full days of frivolity takes its toll and so a mellow Sunday of lounging amongst friends and taking in the atmosphere was in order, with the filthiest food we could find and as usual Camp Quirky was able to provide…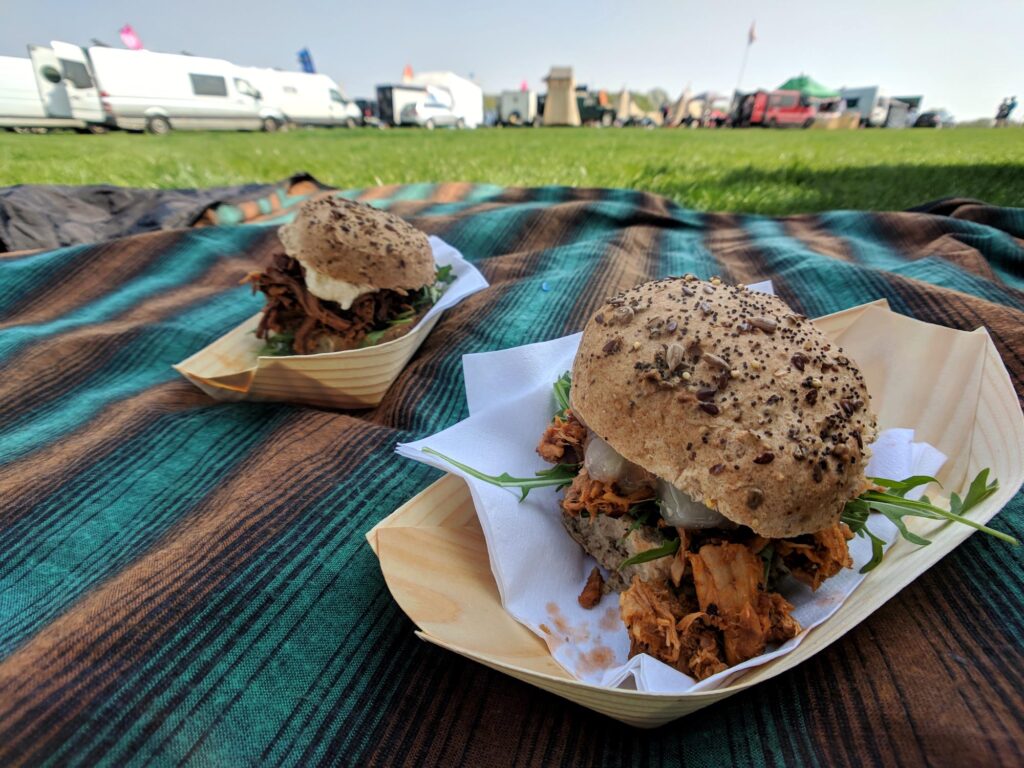 And as the weekend drew to a close and we began to see the gravel track get used once more we said our goodbyes to all of our friends both new and old and we all parted with the same words to each other… "See you at the next Camp Quirky"
And so with van packed, radios on and foot on the accelerator we left Camp Quirky 2018 saying "See you at the next Camp Quirky" as we headed out onto the next adventure.
~~~~~~~~~~~~~~~~~~~~~~~~~~~~~~~~~~~
Thanks to Matt and Oliva of These Rolling Hills for this wonderful guest blog. See more of their adventures on Instagram and their website.
~~~~~~~~~~~~~~~~~~~~~~~~~~~~~~~~~~~
If you would like to see more of Camp Quirky you can: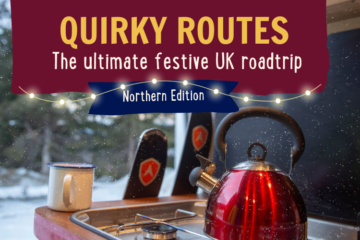 Are you a festive fiend or a grumpy Grinch? This season no matter what mood you're in, escape the normal and take yourself and …