What's it like to hire a Quirky Camper?
Campervan holidays with Quirky Campers, what are they actually like?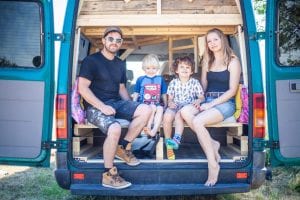 One thing is for sure, no one trip is the same. As all the vans are privately owned by different people, your experience hiring Deirdre in Frome and meeting the lovely Marc and Alice will be different to picking up Ashleigh from Radstock with Craig and Christine! Every van, every owner and every adventure is unique.
However, whilst vans differ in terms of heating options, and if there is a shower or toilet, some things about the Quirky Campers experience will remain the same whether you are holidaying in Wales, Norfolk or the Highlands.
You won't need to worry about kitchen utensils and most vans even equip you with essentials such as tea, coffee and spices
You will ALWAYS have a great view. So pull over at whatever point, put the kettle on and take what's around you
Your campervan will be practical AND beautiful, we don't accept style over substance or vice versa!
We have checked the MOT, insurance, gas safety and weight of your vehicle, so you just have to worry about the itinerary
The experience of browsing our campers, asking us questions and making your booking will be as enjoyable and convenient as the campervan trip itself
Memories you make in a Quirky Camper will blow other holiday memories out of the water (OK we might sound like we're blowing our own trumpet, but it's what our customers have said! We're just passing the info on 😉 )
What have our customers said about us?
If you don't believe us, read what our customers have to say!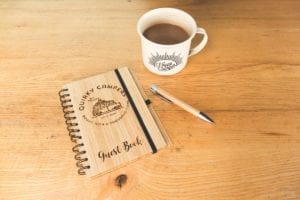 Gasper hired Sandy, October 2018
We had a great 10 days adventure with Sandy. This was our first time renting a camper van and we think it is not the last time we did it. Sandy was just a perfect van for us. She was really easy to drive and we took her from Swansea along the coast all the way up to Snowdonia NP. She is equipped with everything you need. The interior is fantastic, very well planned and built in and we love the fact that interior is made of recycled wood. Pick up and drop off was smooth. Our hosts Amina and Steve were lovely and very helpful and we are very grateful for what they did for us. Thank you Quirky Campers as well. You all rock!
Naomi & Laurence hired Elvira, October 2018
We borrowed the lovely Elvira for our 1st experience of campervanning (aged 66 & 70!) to visit a music festival in Brecon in late October. The owner was extremely helpful & flexible, despite being heavily pregnant, showing us how to work everything including the lovely cast iron woodburner, made by her partner. The van was clean, cosy & charming in its hand-made details, using all natural materials, no plastic. The bed folds out to king size & is very comfortable. Mechanically the van seems sound & we found it easy enough to manage despite not having driven a big van before. We had a wonderful holiday & will certainly be happy to book Elvira again. Thank you to 'Quirky' also for helpful admin.
Stuart, Carla and Bosco hired Sylvester, September 2018
For our first campervan experience, Sylvester was perfect! Very well equipped and lovely and comfortable for long distances. We wild camped for 7 nights with Sylvester in some incredible settings including The Lake District, Glen Coe, the Highlands and the Isle of Skye. Sylvester provided the perfect escape from reality and we loved every minute! Jon was also incredibly helpful and responsive – and has done such a beautiful job converting Sylvester into the perfect travelling companion.
Lara hired Saffiyah, September 2018
Saffiyah is beautiful inside and out – people commented on her wherever we went! She is spacious, comfy and the heater works surprisingly well. Fiona was very friendly, flexible and easy to deal with at pick-up and drop-off. Would happily recommend to anyone!
Gina hired Cleopatra, September 2018
What a great van, so well finished and beautiful on the inside. The bed was very comfortable for two, and all the details – from linen, towels, chairs, firewood, to laundry detergent, coffee, tea, and so much else had been thought about and provided. Jamie and Polly were both very lovely. Would rent again in a heartbeat.
Claudia hired Ashleigh, July 2018
I had an absolutely great time with the camper van "Ashleigh" in Wales earlier this month. The van is very practical and cosy at the same time. So many details are very well done, e.g. light switches where you need them, lots of very handy storage space, options to charge a phone. And when I had a question during my hire my contact person responded very quickly and friendly. Can not wait to do it all over again next summer! Claudia
Gemma hired Magic Mike, June 2018
My son and I loved our time in Magic Mike. We drove him up to Snowdonia and it was a super smooth ride with no issues. He is so comfortable and so exquisitely designed, completely unique. Mike is cosy and warm and will definitely be the envy of any other camper that gets a sneak peak inside. My son felt like the coolest kid on the campsite.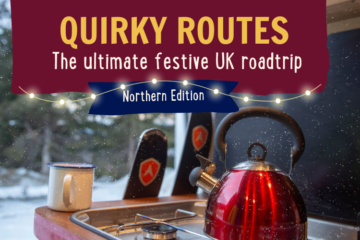 Are you a festive fiend or a grumpy Grinch? This season no matter what mood you're in, escape the normal and take yourself and …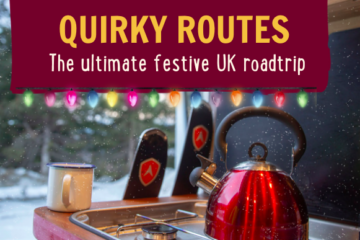 Are you a festive fiend or a grumpy Grinch? This season no matter what mood you're in, escape the normal and take yourself and …