Hiring a campervan – How much does it actually cost?
4 star hotels, crammed flights and watered down cocktails by a crowded pool are so 2019. Over the last year, being cooped up inside has had many of us craving freedom and what better way is there to achieve this than hitting the road in your very own home on wheels?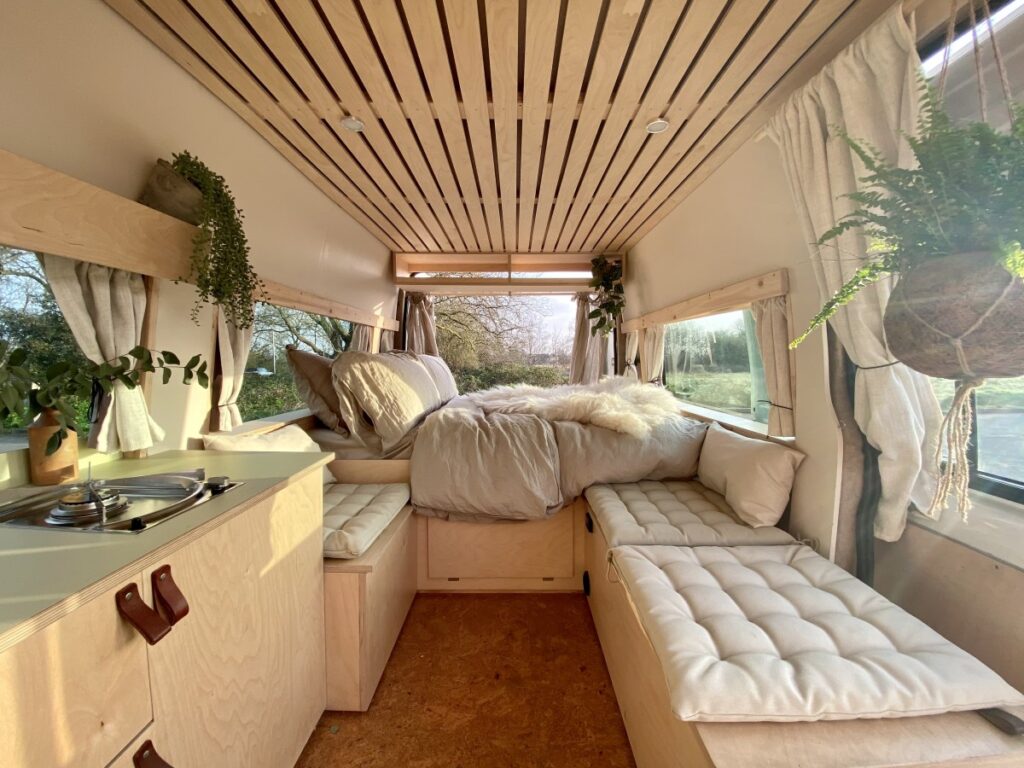 Whether you're considering an action packed adventure or looking to try before you commit to buying your very own – renting a campervan has never been easier. But how much does it actually cost?
When planning your trip, there are a few things to consider when it comes to adding up the cost of hiring a campervan.
So how much does it cost to hire a campervan for a week?
(The budget below is based on a couple or small family.)
Campervan hire – £80-160 per night
Fuel – approximately 17p a mile
Campsites – £20-£30 per night
Food – £30 – £300 depending on whether you're cooking in or eating out
Activities – £0 to £400
---
How does the time of year affect the cost of your campervan rental?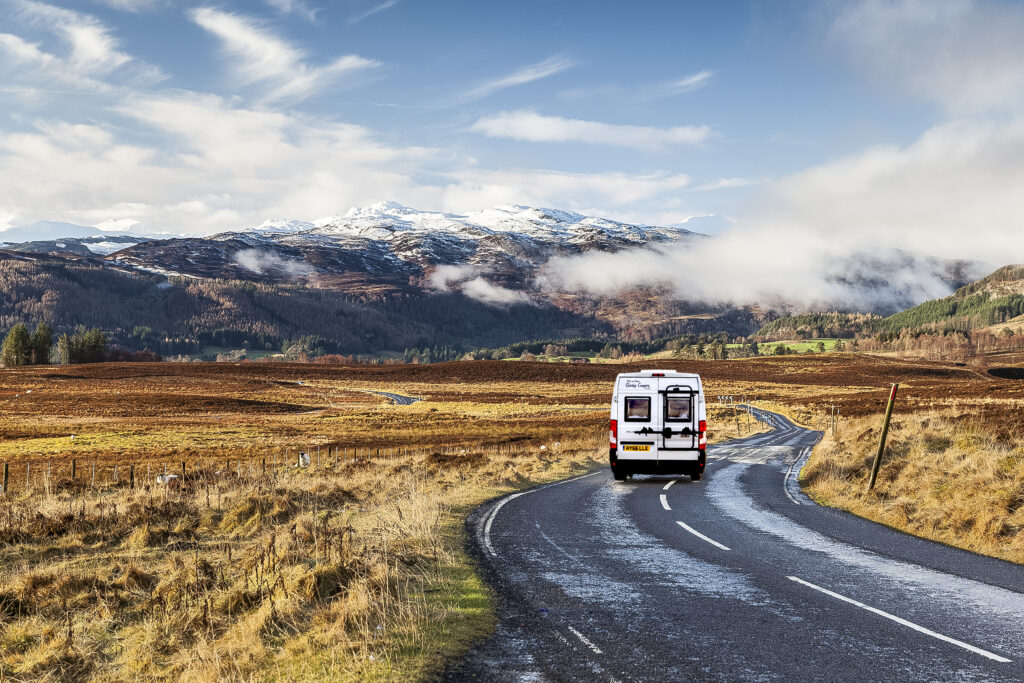 The first thing to tackle when planning any trip is, when do you want to go? Are you seeking sunshine, beaches and al fresco dining or winter fires, roasted marshmallows, and mulled wine with a view? All seasons have their perks and not one is right for all but how does the time of year affect the cost of your campervan rental? Each campervan will have a different mark up depending on the time of year. If you would like to know how much a specific campervan will cost during a particular season, you can enter your exact dates here.
When are the seasons and how does the cost of campervan hire fluctuate?
Low season (1st November to 16th December & 11th January to 31st March) – Campervans start from £64 per night.
High-mid season (1st April to 21st July) – Campervans start from £96 per night.
High season (22nd July to 31st August) – Campervans start from £99 per night.
Low-mid season (1st September to 31st October & 17th December to 10th January) – Campervans start from £92 per night.
---
How much does it cost for an overnight stay?
Arguably one of the most important parts of planning your trip is the location. One thing renting a campervan gives you is freedom. The ability to go wherever your heart and wheels take you. From wild camping spots to maintained campsites – the cost can vary per night. Campsites and holiday parks in the UK, depending on the season and the type of facilities you are seeking, can vary from £20-£30 per night. There are also plenty of other options for those looking to do it cheaper or splash out. If you explore on a budget, wild camping or night stop spots may be the one for you. Please make sure if you are wild camping that you do so responsibly and aim to Leave it better. With many night stop spots, there is a small overnight parking fee (usually between £5-£15.) Wanting to be completely off the grid? Then wild camping is for you, you may not have facilities but the peacefulness and scenery usually makes up for it. Oh, and the best news…there's usually no fee! You can plan your routes and browse 1000's of suitable spots on the Park4Night App and Brit stops.
---
How many of you will there be?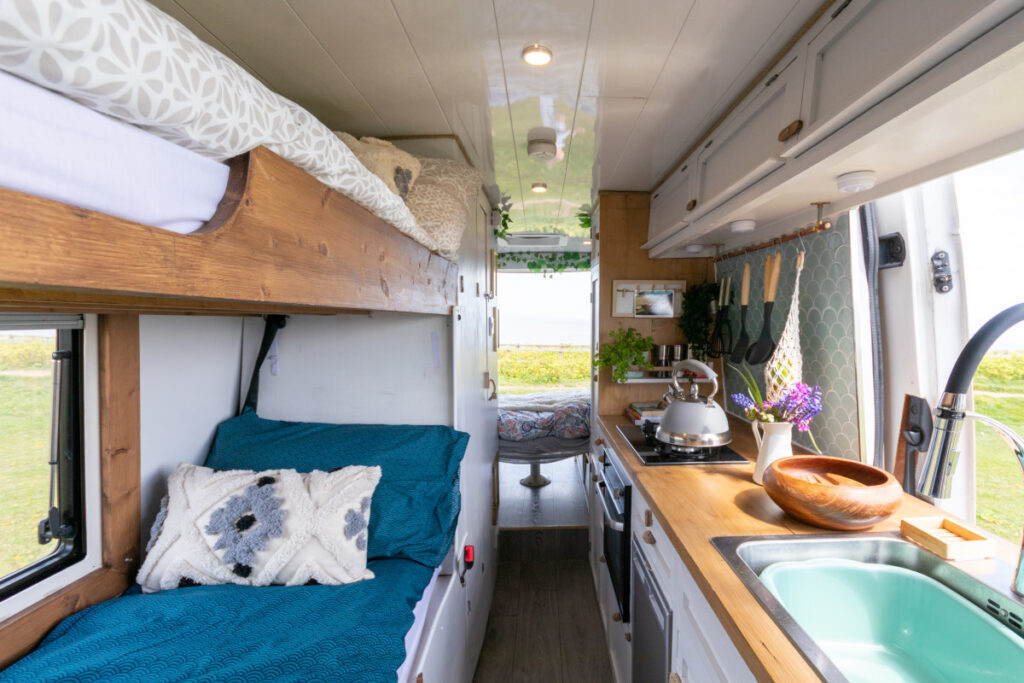 No matter what your group size. Whether you're travelling solo or with a family of 5 with dogs, there will be a campervan out there suitable for you. Most would assume the bigger the campervan, the higher the price, and whilst this isn't always the case, it's definitely something to factor in. Make sure you check the number of berths is suitable to your group size before booking.
---
How much does fuel cost in a Campervan?
An additional cost that you will need to factor in is fuel. Most campervans will be given to you with a full tank of petrol, but you will also be expected to deliver it back with one in return and due to their big engines, the cost may be a little higher than you're used to paying. For example, a ford transit 2.2 litre tank, running at around 30 MPG will cost you around 17p per mile. The easiest way to cut this cost is to spend less time on the actual road and more time parked up. Although, when comparing this cost to your average plane or train ticket, the cost of fuel for your trip is extremely competitive. And did you know? Here at Quirky, we offset any miles driven at no extra cost to you – you can visit our Ecologi forest here.
---
How much do activities cost on a campervan holiday?
If you plan to spend most of your days hiking, climbing, and generally exploring, then it's unlikely you'll need a big budget for activities. Campervan holidays often encourage you to spend more time outside in nature which is completely free! Think swimming in lakes, sunbathing on the beach with your favourite book or going for a run along a coastal path. However, if you're looking to partake in excursions such as museum tours or extreme sports like rock climbing and wakeboarding, then you may need to set aside more spending money. It may be worth looking at specific activities you intend to do prior to the trip to get an accurate idea on costs.
---
How much does it cost to eat and drink in your campervan?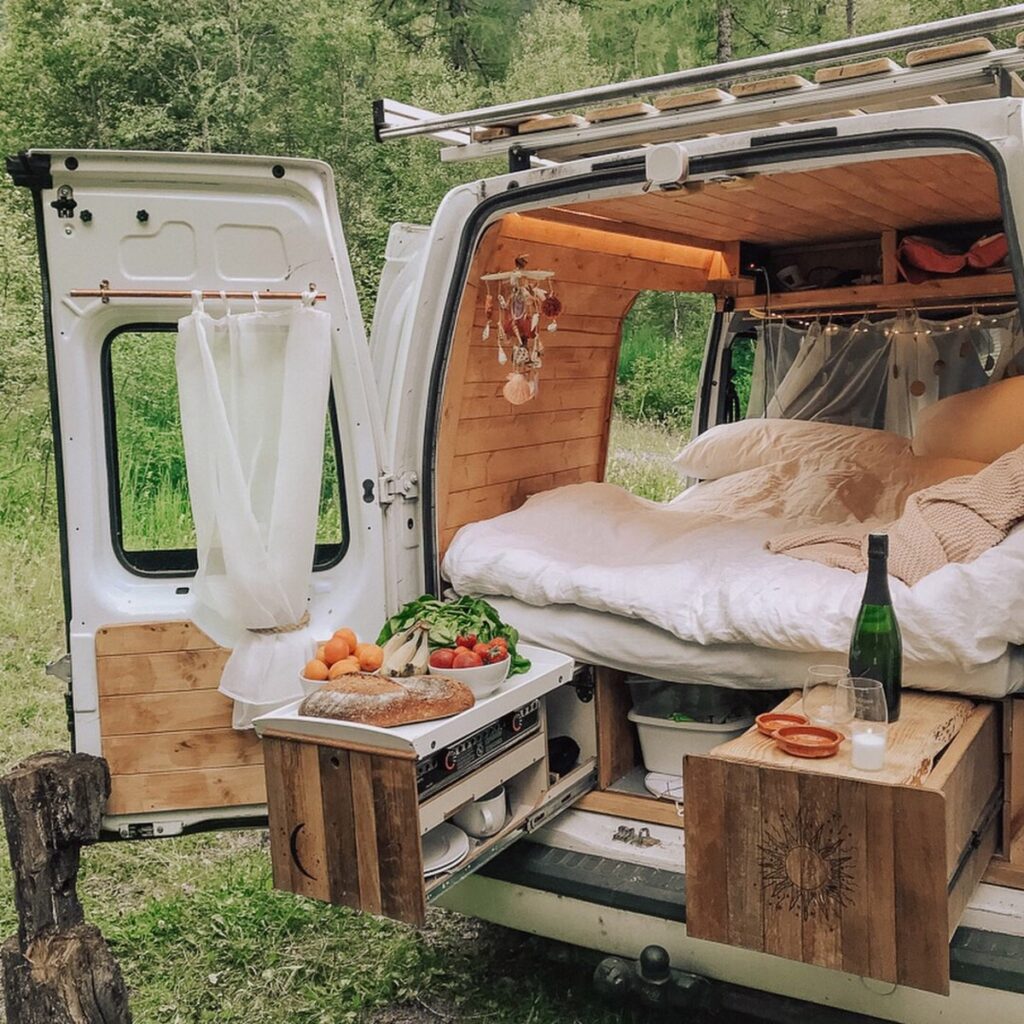 Most campervans have cooking facilities and whilst some may be more equipped than others, there is always an option to eat in and keep the costs down. Cooking in a campervan is a whole new and fun experience on it's own. You'll find parking up next to a mountain or beach will inspire you more to cook up a delicious dish to compliment the view. There is also the option of finding cheap ways to eat out like a fish and chips van (which often tastes even better than the fancy restaurant you were considering!). We have listed a number of our favourite recipes and cooking equipment in a previous blog post – Cooking in a Campervan. If you're on a budget, It may be helpful to plan your meals beforehand and stock up the cupboards with your own weekly shop. For those with a higher budget, you may be looking to eat out more regularly, whether it be at a local pub or a top star restaurant, over the week this can add up tremendously.
---
What will I need to bring on my campervan holiday?
Here at Quirky, we pretty much have you covered when it comes to the essentials. All of the vans available to hire on our website include insurance, breakdown, kitchen equipment etc. There are little extras that you may look to hire to enhance your campervan trip that may not be included within the booking price such as bedding, awning, bbqs etc. Some of these added extras are more essential than others and can be booked depending on availability when completing your booking. All costs vary depending on the campervan you book.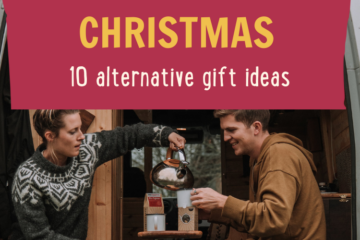 Are you looking for a different way to approach Christmas this year? Updated for Christmas 2023 The season of giving is upon us, and …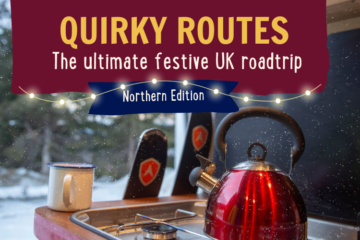 Are you a festive fiend or a grumpy Grinch? This season no matter what mood you're in, escape the normal and take yourself and …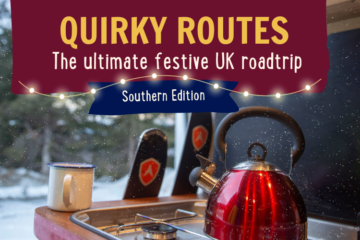 Are you a festive fiend or a grumpy Grinch? This season no matter what mood you're in, escape the normal and take yourself and …