Campervan Driving Tips for Beginners
Feeling nervous about getting behind the wheel of a roomier vehicle? It's natural to feel out of your comfort zone the first time you try driving a motorhome or campervan. But you know what they say…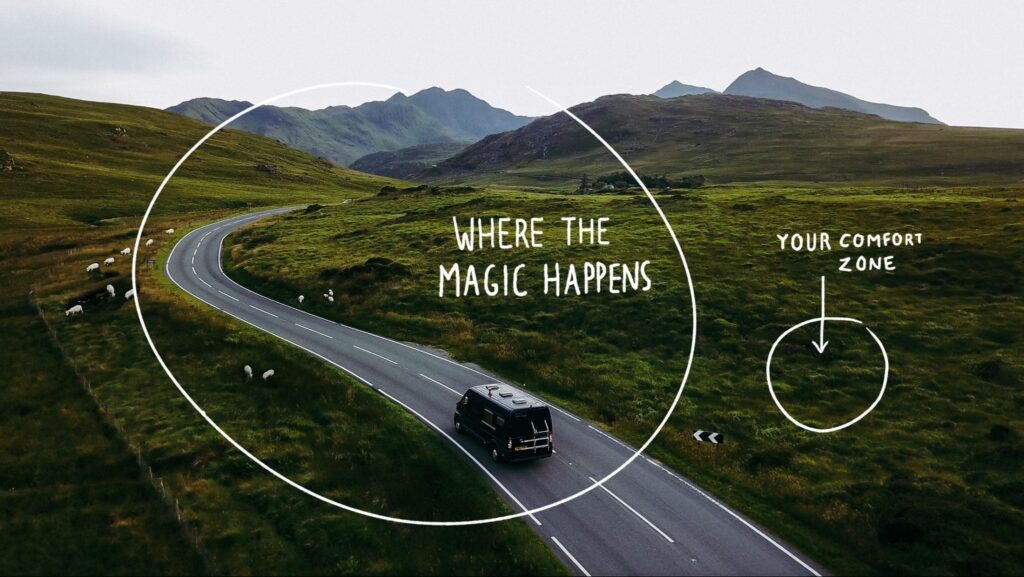 So take a deep breath & chill out – because we've gathered you 5 top tips to help your first steps into campervan driving be as enjoyable as possible.
Be heartened by the words of this customer "I actually love driving vans, the seat position suits me more than cars, plus they are often more powerful than my old cars."
1. First: relax, slow down & enjoy the journey.
Leaving yourself lots (& lots) of time to get to your destination means you can take on any challenges calmly & slowly – and reward yourself with a breather/beautiful view after conquering each one! If other road users aren't on board with your chilled out pace – pull over if you prefer – but assure yourself that somebody else's impatience isn't your responsibility!
As @campercookout put it over on twitter "I think we all forgot the rule of relax, slow down and enjoy the journey as it's as much a part of the camper experience as the end destination for us :-)"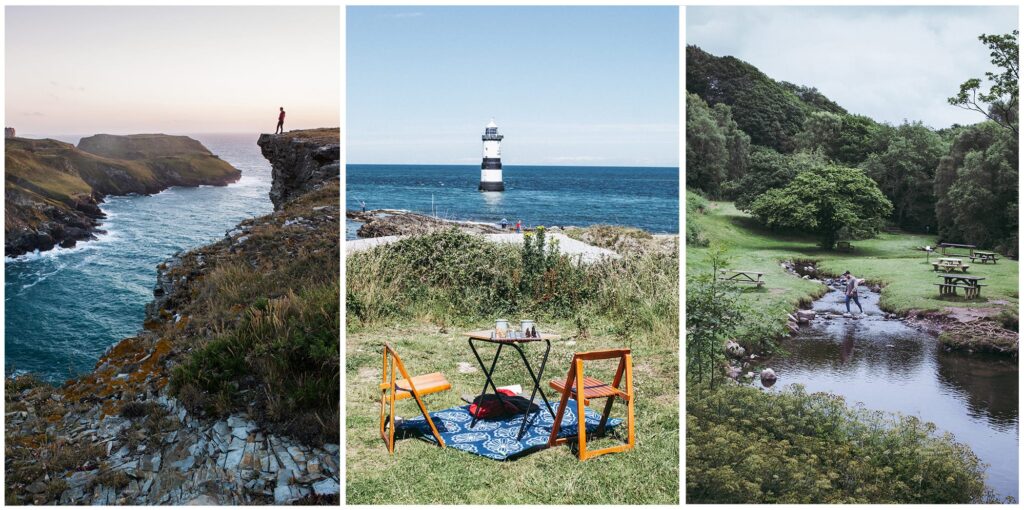 2. Know your Size
When you hire from us,  you'll find the campervan's height & length in your vehicle information pack. It's essential information when deciding whether to attempt that low bridge! It will probably also be longer and wider than you're used to, so take corners more gently – as Hamish's owner says "remember to allow more room when swinging out of a junction. Best if you wait until there are no cars coming in EITHER direction so you can swing right out". Some campsites charge extra for longer vehicles. It's good to be informed.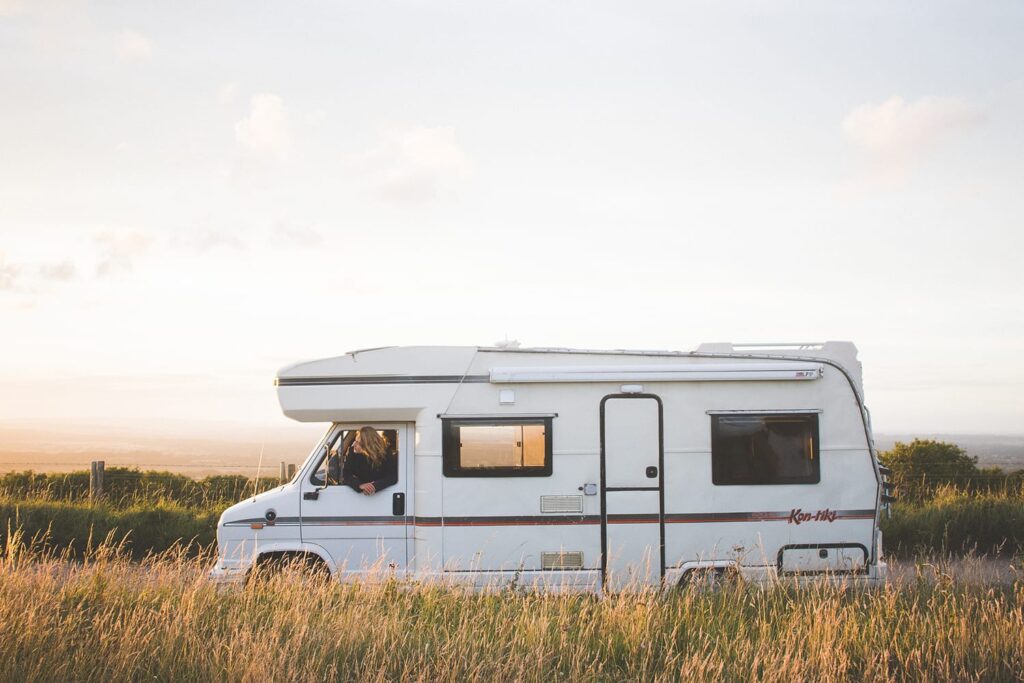 3. Use Your Mirrors!
It can be strange not seeing as much out the back windows as you're used to. Take time before you set off to get the angle of your wing mirrors just right, seeing as much of the road behind you as possible. And use them – in the words of Gleeful's owner "Most drivers don't use their wing mirrors enough, you should be glancing in both constantly".

 4. Know your Speed (limits)
Speed limits vary depending on the weight of your vehicle. Those with an unladen weight of less than 3.05 tonnes have the same speed limits as a car, but those over 3.05 are slightly different – see table below taken from www.gov.uk/speed-limits.

Most but not all Quirky Campers vans have an unladen weight of less than 3.05 tonnes, but do check the weight of the vehicle you are hiring – you can find this on the webpage under 'The vehicle'.
Also relevant to this section is the vehicle age. A 1978 vehicle with 4 gears will drive much slower than 2012 turbo diesel with 6. Make sure you check this out and plan your trip accordingly.
Regardless of legal speed limits, do remember that a van is slower to stop than a car so go slow and leave plenty of space between you and the vehicle in front.
5. Make Life Easier for Yourself…
Park facing outwards, making setting off again much easier. "Would say always face out when parking so you have good vision when it's time to leave. Pedestrians will walk behind a van reversing out of a space with alarming regularity and disregard" added @vansformation.
Don't be afraid to ask a passenger or passer by to step in and see you into a parking space.
Position yourself as you approach junctions to see in both directions as best as possible. When making the turn, you may need to go further into the junction than you'd think.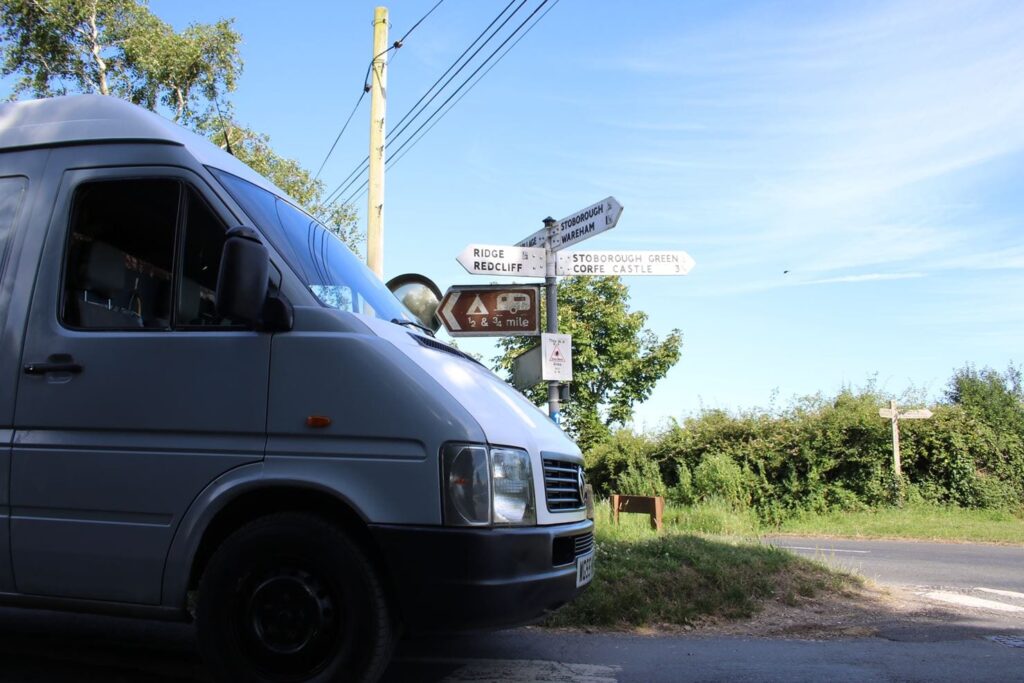 So, how difficult is it to drive a motorhome or campervan?
It takes some getting used to but most of our owners and customers report that although the idea is scary the actual experience is really enjoyable! Just remember these tips:
Take it slowly and leave plenty of time to get to your destination
Know exactly how big your vehicle is and check size restrictions of bridges, campsites etc
Use your mirrors continuously
Know which speed limits apply to you
Pull out further into the junction than you expect to make a turn
Back into parking spaces in car parks – often people don't realise they are invisible behind you
Now you're feeling confident, why not check out our full range of campervans available for hire?
… Let us know if you discover any tips of your own – and how your driving adventures go!