**WIN! OUR SUMMER COMPETITION IS HERE!**

Yes that's right, for this competition we are offering a five night trip in the wonderful Rosie Daisy…and that's not all! We have teamed up with Minirig and Passenger Clothing again for this competition who have very kindly offered up some exciting gifts to compliment a three-night trip in Rosie Daisy. Minirig will be providing an engraved Minirig speaker whilst Passenger Clothing have offered a £100 gift voucher which means the lucky winner can choose anything from their collection – clothing, bags, blankets or accessories – it's up to you to choose!
Hold on, let's just recap. What's up for grabs?
Five night stay in Rosie Daisy
£100 gift card from Passenger Clothing
Engraved Minirig speaker
To enter simply add your name and email address to the form at the top of the page
Deadline to enter is 15th September
…good luck!
T&Cs
The winner of this prize will be entitled to five nights' free hire of Quirky Camper's campervan Rosie Daisy, subject to availability • Prize must be redeemed on or before 31st May 2018 • All competition partners will contact the winner to arrange for delivery of the prize • The campervan will need to be collected and returned to its location as described on the Quirky Campers website • Prize does not include fuel • Winner must be over 18 and drivers must be over 23 years of age and with a full valid UK driving licence; drivers must provide proof of address and both parts of their licence • Prize will be subject to Quirky Campers' usual booking conditions, which include providing a cash deposit of £250 to secure against any damage to the vehicle and accepting insurance excess which will range from £500- £1500 depending on the age of the driver(s) • The value of the prize is approximately £750 and no part of this prize may be exchanged for a cash equivalent and the prize is not transferable • By entering this competition your details will be shared with partners.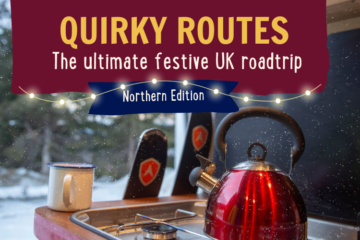 Are you a festive fiend or a grumpy Grinch? This season no matter what mood you're in, escape the normal and take yourself and …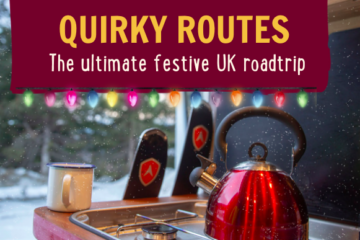 Are you a festive fiend or a grumpy Grinch? This season no matter what mood you're in, escape the normal and take yourself and …