Renting Out Your Campervan: Interview With Tiree's Owners
Thinking about bringing on a campervan with Quirky Campers? What better way to learn about coming on board with us as an owner, than by hearing from a few of our star owners!
This week, Laura who forms part of our Customer Support team sat down with Tiree's owners to get some insights, right from those on the front line of Quirky.
Tiree (Auchterarder) is a beautiful and unique campervan located in Scotland – one of our most popular spots and this is what they had to say about the rental van life.
If you're inspired by our interviewees, check out the 'Rent Your Campervan' page on our website to start your very own Quirky Campers adventure. A big thank you to our fantastic van owners for giving this great interview!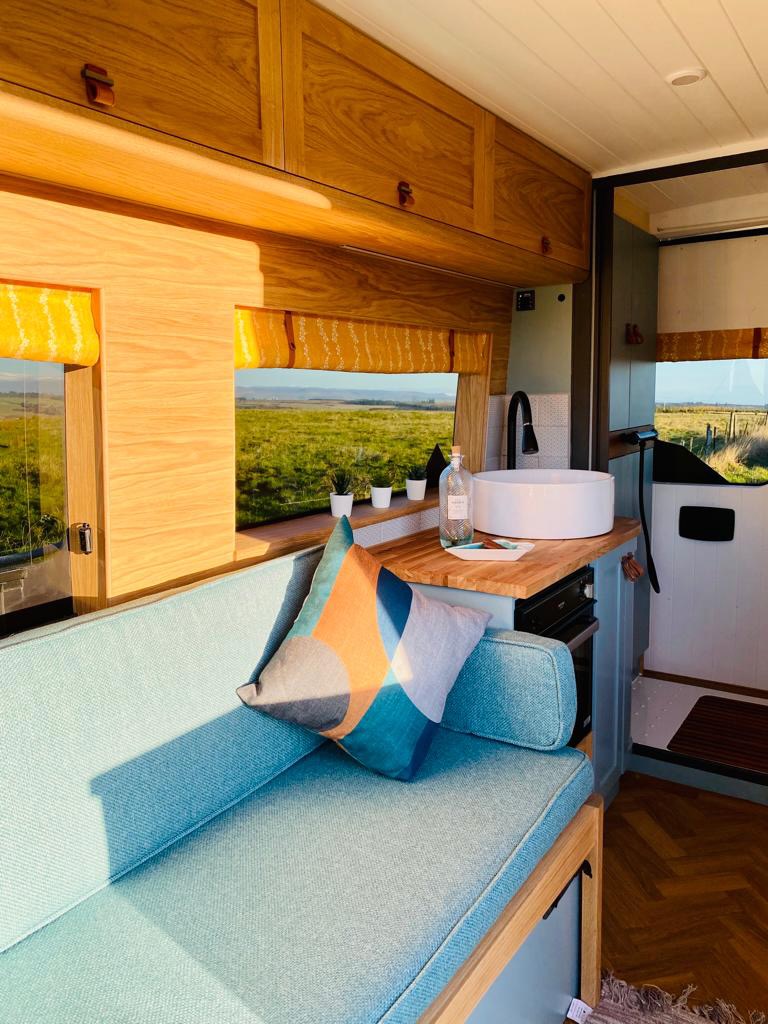 Q. What's Tiree's most popular feature?
A. There are many! From the spacious, open feel, the attention to detail, the rear shower, the large fridge freezer at eye level.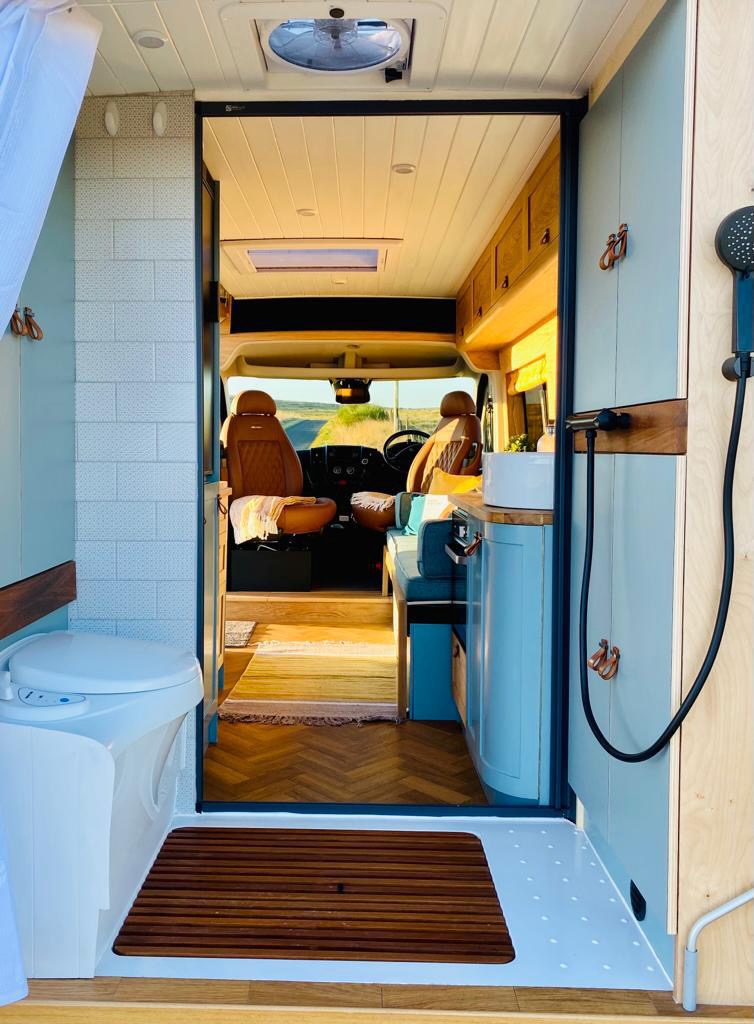 Q. We absolutely love Tiree's look, what inspired you to go with that design?
A. Having hired many previous campers and found them very claustrophobic, we wanted a spacious feel that felt comfortable in all four seasons to live in.
Q. What's your favourite thing about your campervan?
A. Its spacious layout.
Q. What's been your best experience with renting so far?
A. We have met many amazing people from around the world but our favourite was the eight week old kitten, Gus, who spent the weekend in Tiree with his new owners. (See photo for Gus in his favourite dashboard spot!)
Q. What drew you to campervan life in the first place?
A. The freedom it gives to explore our beautiful islands.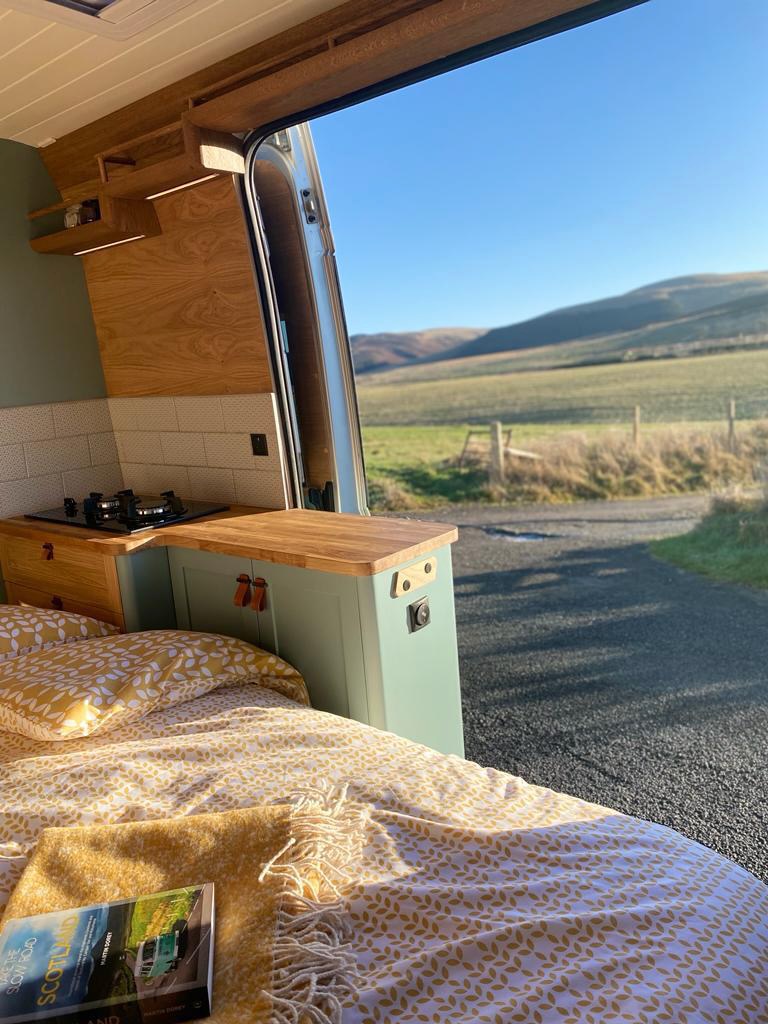 Q. What made you decide to rent out your campervan with Quirky Campers?
A. They offered the perfect showroom for Tiree.
Q. Have you checked out any of the other campers on our site? Are there any that really draw your attention?
A. We love all the different design layouts and creative use of space.
Q. With Tiree being so popular, do you still get a chance to get away on your own road trips?
A. Absolutely, we love nothing more than heading off on an adventure.
Q. What's some of your favourite spots or routes to travel to?
A . Living in Scotland gives us so many beautiful areas to visit, the west coast always brings delight. Our favourite so far has been Cocos campsite in Wales, the views were spectacular.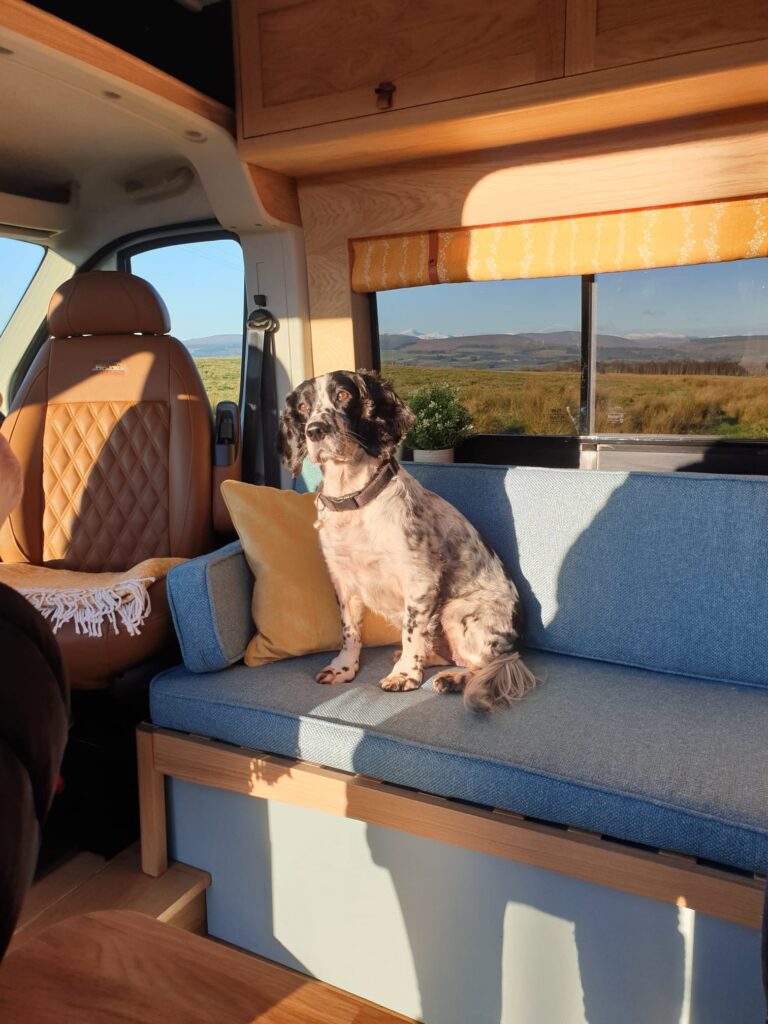 Q. Finally, what's your dream road trip you hope to go on in the future?
A. We are planning a trip to France this year which we hope will be a taster for a longer road trip around Europe in the future.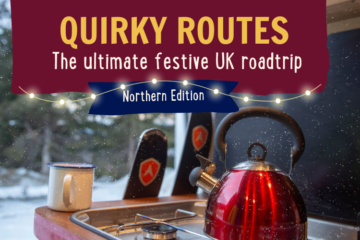 Are you a festive fiend or a grumpy Grinch? This season no matter what mood you're in, escape the normal and take yourself and …