Product Review: GB Foam Direct Mattress
There are many things you rely on your campervan to provide you when out on the road. Somewhere to cook or make yourself that crucial first morning coffee, space to eat and perhaps socialise, store your belongings, and arguably the most important, a comfy place to rest after a blissfully tiring day of exploring. But every sleeping setup in a campervan is unique and it's not always as easy as popping to IKEA to buy a double mattress. Your build may require a custom fit which can be a huge headache if you're not sure where to go or you receive it and it doesn't fit.
Head Copywriter Lauren lives full-time in her van and understands the importance of a good night's sleep. Sadly her cut-down ikea sprung mattress was no longer cutting it so when GB Foam offered to elevate her mattress experience, she jumped at the opportunity to give them a try. 3 months in, her customised foam mattress has been put through its paces and she's ready to share her opinion on the entire process from ordering to fitting.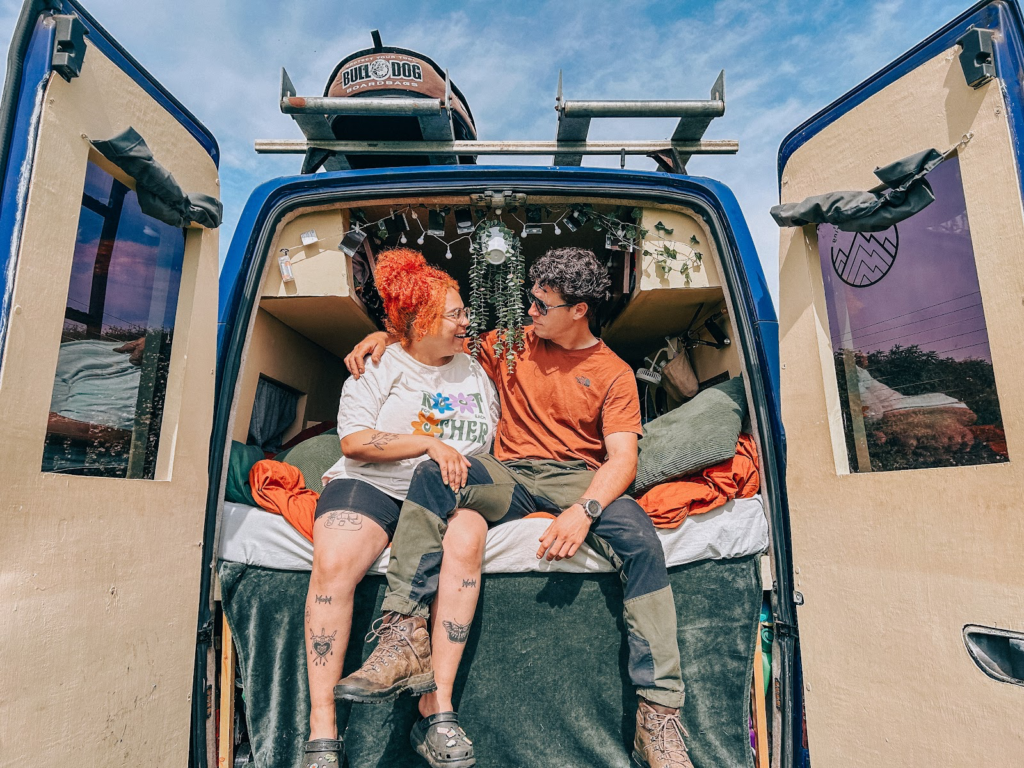 Who is GB Foam?
GB Foam Direct is the UK's leading foam cut-to-size specialist. They produce high-quality foam products for customers across the UK. No matter how unique your space is, GB Foam Direct can deliver a solution, from sofa cushions to mattresses and everything in between.
Product Description
Lauren received a custom-made, two-layered foam mattress. The thicker base layer is our Average Medium Foam (GB 33M). This base layer is what helps to offer greater support in the mattress, it's a good middle-of-the-road foam that provides decent support whilst sitting and sleeping. In order to enhance the comfort GB Foam tend to recommend adding a top memory foam layer (GB 55M) which is what Lauren had added. The memory foam layer (also known as visco elastic foam) reacts to applied pressure and body heat. When this happens, it gradually begins to soften and mould around the frame of the person sitting or lying on it; this helps result in much greater comfort.
Ordering Process
'GB Foam has made ordering super easy and has a simple step-by-step process on their website for you to follow. One tip we would recommend which is more for your peace of mind is triple measuring your space. Two of our corners are cut out so it wasn't as simple as measuring from A to B. Something that really helped us is drawing out the shape on a piece of paper so we could visually sense check it."
Delivery
"The delivery process was pretty straightforward. My order was slightly held up due to widespread foam shortages across Europe but they communicated this with me and we understood it was something out of their control. We had the mattress delivered to my partner's parent's house and it came in compact packaging so it didn't take up too much space whilst they were waiting for us to collect which we were pretty chuffed with."
Fitting
"There's always a fear when ordering a customer-sized item that it's not going to quite fit. We crossed all of our fingers and toes, unrolled and slid it in and it was the perfect fit! Each corner perfectly aligned with the mattress without squishing together unlike our old one."
Quality
"The most important part of this whole process for us was the quality of the mattress. When it first arrived we were super impressed by the thickness of the foam and topper together but we both like a mixture of firmness and softness. With foam, our initial thought was that it would just dip fully and be too soft but we can now reveal our words we're eaten the minute we laid down. It was the perfect balance of firm and soft and after months of use has moulded to our sleeping positions. We also have two large dogs and one of them claws their way onto the bed every day but the mattress is still intact with no tears – result!"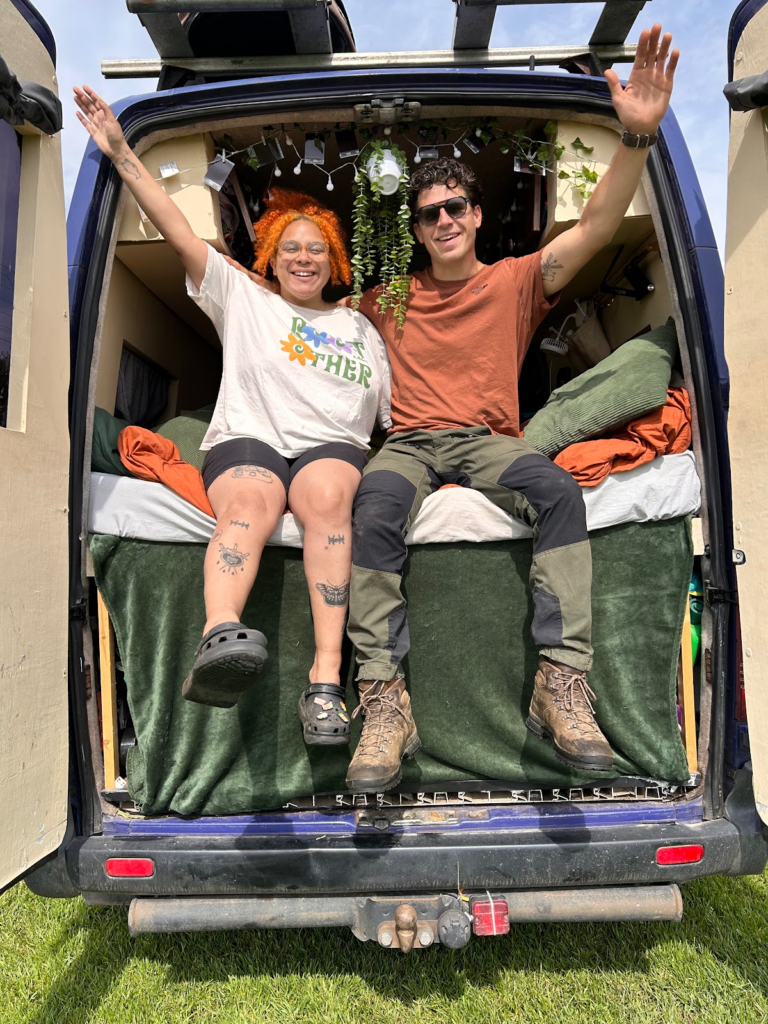 Final thoughts
"We're in love! As briefly mentioned above we spent the first 2 years of our campervan journey on a broken mattress. By the end, the springs had broken and we were poking up and the foam topper had a huge rip. We knew we needed a new one but just didn't know where to start. It's genuinely changed our sleep quality for the better and we now actually look forward to climbing into bed at the end of the day. I'd recommend GB foam to any vanlife!"