PR Product – Our Jackery Experience
Jackery UK were kind enough to send Quirky HQ some of their incredible portable power stations to try. These nifty gadgets are famous for keeping campers, van lifers and explorers alike fully charged whilst on the go. We sent our Marketing Assistant Lauren to Scotland for 10 days in her campervan to really put it through it's paces and here is what she thought…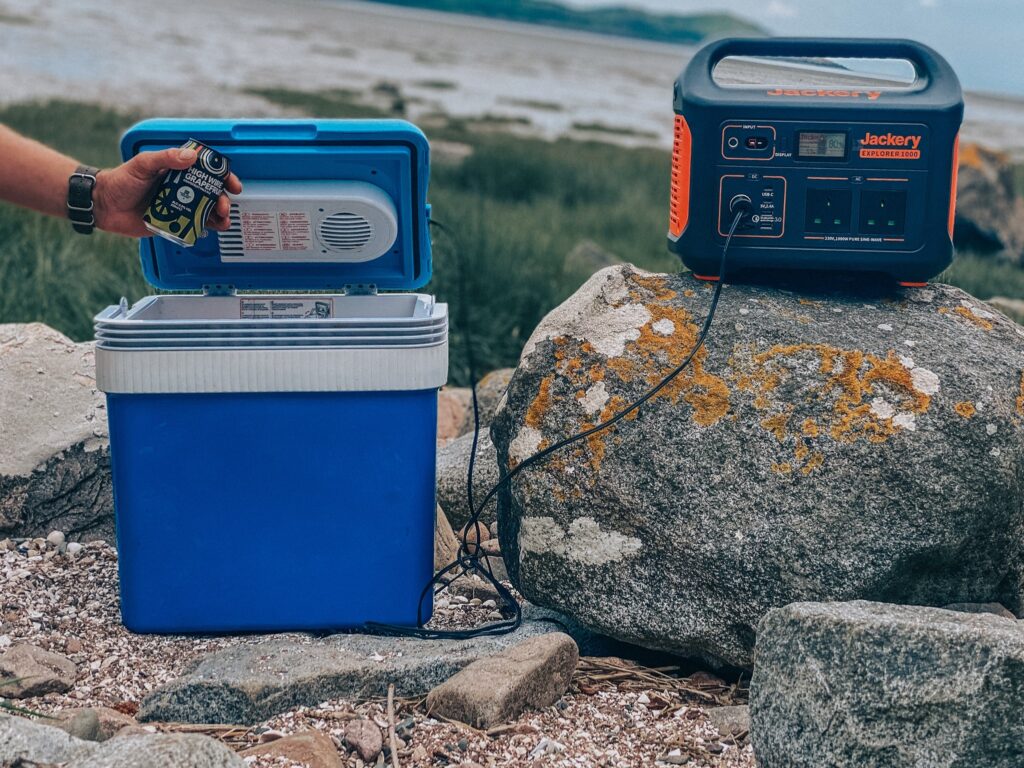 ---
"Oh Jackery, how did I live without thou!?
Living and working in a van can, at times, be tough, one of the biggest challenges is making sure you have enough power to charge your laptop, phone and anything else you may need throughout your working day. Before our sweet Jackery came along, we would have to plan our entire trips around campsite stays with electric hook ups but now those days are long gone…
We recently took a trip to Scotland and was excited to see what this could do. Would it live up to the hype? Spoiler alert…it did! I have a fairly powerful laptop and it managed to keep mine charged for days before we had to recharge. Not only did we use it to charge our tech, we also used it to power our cool box which we had on for hours at a time.
Having the little screen to tell you how much capacity you have left is incredibly useful and once we noticed the Jackery running low, we simply whipped out the solar panels in the middle of a forest and we managed to charge it back up to 80% within a matter of hours – think about what it could do directly in the sun!
We 100% recommend the Jackery to any vanlifer or even camper in general – trust me, you'll soon wonder how you ever survived without it."
---
From 26th August to 3rd September, Jackery UK have an awesome 'End Of Summer' sale that you don't want to miss! Receive 25% Off Jackery Explorer 240 Portable Power Station or 15% Off Jackery Explorer 500/1000 Portable Power Station. Visit their website to find out more.
So the question is, where would you take your Jackery, in a Quirky Camper perhaps?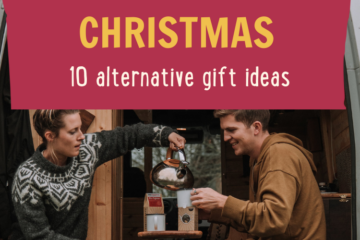 Are you looking for a different way to approach Christmas this year? Updated for Christmas 2023 The season of giving is upon us, and …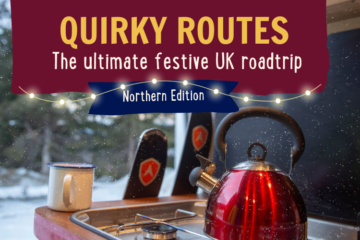 Are you a festive fiend or a grumpy Grinch? This season no matter what mood you're in, escape the normal and take yourself and …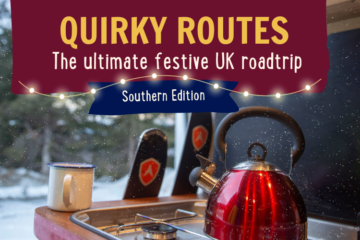 Are you a festive fiend or a grumpy Grinch? This season no matter what mood you're in, escape the normal and take yourself and …