The Best Place to Sell Your Campervan
For one reason or another you have decided it is time to pass on your pride and joy. Having gone through the emotional journey, you are now asking yourself 'but how do I sell my campervan?'.
Researching this blog was a lot harder than I expected. None of the main sales sites were very forthcoming with their pricing and of course the pros and cons are subjective as it really depends what your priorities are. However I do hope I've done some of the hard work for you. Let me know your thoughts in the comments!
I have concluded with my top tips for selling your campervan, as choosing the platform is only half the battle.
What are the options for selling my campervan?
Here are the main options available for selling a camper or motorhome in the UK.
Quirky Campers Sales page
Ebay
Autotrader
Gumtree
Facebook groups
Word of mouth
This is a relatively recent addition to the Quirky Campers website, but one that we are giving increasing focus to. We have seen huge volumes of traffic coming to the page as people search for something a bit 'different'.
Cost
4 week standard listing – £4.95
1 week featured listing – £19.95
Extra photos (up to 30) – £6.95
Pros
Ranked number 1 on Google for 'Campervans for Sale'
Receives more than 80k unique hits per month
You can purchase an additional add on to have your sales listing shared on our social media platform with over 140k followers
Designed specifically for campervans
Includes hire-specific criteria – useful for price-conscious buyers who can see whether they would be able to earn their money back
Cons
Fairly basic functionality
I probably don't need to give you an introduction as Ebay is of course one of the biggest sales sites on the internet!
Cost
These costs are to place a basic listing with up to 12 photos for up to 10 days. The costings are quite complex and there are various extras so it is best to see them in full here.
Classified ad – £19.99
Auction – £11.99 + 1% of transaction
Fixed price- £11.99 + 1% of transaction
Pros
Choose whether to go for an auction, buy it now or best offer
Relatively low cost
There are lots of filters to choose from
Buyers and sellers have ratings
Cons
There is a lot of competition – as of writing there were 2,280 results when I searched for 'campervan'
Sale listings are mixed in with campervan hire, conversions and campervan accessories
Although Ebay gets a lot of traffic, it is not targeted at people looking for vehicles
The biggest vehicle-specific sales platform.
Cost
Again the costings are fairly complex so do check them out in full here. For a vehicle selling for over £10k (which most campervans will be), the costs are as follows:
Basic (2 weeks) – £39.95
Standard (3 weeks) – £49.95
Premium (6 weeks) – £64.95
Pros
Specific to vehicles
Lots of filters to make it more searchable by potential customers
Option to add Experian checks for buyer peace of mind
Cons
A LOT of competition – 7,926 campervans and motorhomes for sale at the time of writing
Listings are small and it's hard to make them eye catching
Gumtree is the broadest of the main classifieds sites. People go there to find jobs and places to live as well as stuff to buy, including vehicles.
Cost
This was the hardest website to find accurate costings. The only way it was possible was for me to start creating an advert myself (watch out David, I might have accidentally sold Bella).
It is possible to post an ad for free but it is unlikely it will be seen
14 day featured ad – £27.95
Add urgent for 7 days – £9.95
Pros
The main summary page highlights the key details of each vehicle
Lots of filters to choose from
It's great to have a free option, particularly for when you are looking to sell something very cheaply
Cons
Photo thumbnails are tiny
Again a lot of competition, 4,924 vehicles at the time of writing
It can work out very pricey, especially if you have to advertise for more than two weeks which is pretty common.
Cost
£0
Pros
If it is an exceptionally beautiful or interesting camper, there is the chance of people sharing your post
You can also ask your friends to share it for you
As well as posting it in the marketplace you can easily share it in lots of groups
It's free!
Cons
Particularly if you decide to share it in some relevant facebook groups, you will attract plenty of comments on the conversion, the price etc
Facebook is great for finding dreamers, people don't tend to go there when they are serious about spending a significant sum of money. This can mean a lot of time wasted.
It won't show up in Google searches
Top tips for Selling Your Campervan
Photos, photos, photos. You can have the most beautiful campervan in the world but if the photos don't show it it may as well be a futon in the back of a van
Be descriptive. Buyers want to know exactly what they are getting.
Make your USP clear. If there is something unusual about your camper, whether it be a memory foam mattress or pop-up cot, spell it out. When people have been scrolling through hundreds of options it can be really hard to tell them apart.
Research your price. Base it on what else is out there that is equivalent to yours. Focus on funtionality, quality of materials and craftsmanship and of course age and mileage of the vehicle.
Here's some sage advice from a fellow member of a self-builders facebook group Levi Harvey-Smith:
"Some people couldn't give stuff away while others can sell snow to an Eskimo
Know who you are trying to sell too and pitch accordingly.
Helpful, honest and clear, informative adverts backed with good pictures are essential and a realistic price that is based on research not what you have spent or how much you think your next purchase is likely to cost."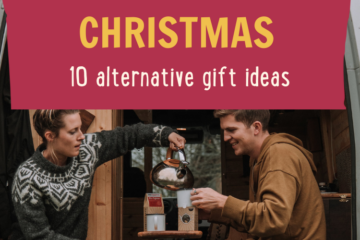 Are you looking for a different way to approach Christmas this year? Updated for Christmas 2023 The season of giving is upon us, and …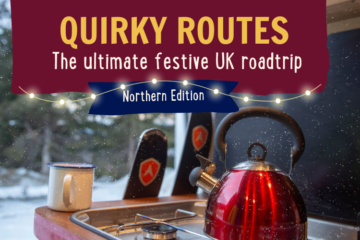 Are you a festive fiend or a grumpy Grinch? This season no matter what mood you're in, escape the normal and take yourself and …