The Ins and Outs of Renting a Campervan
With thanks to our guest blogger Amie McCracken.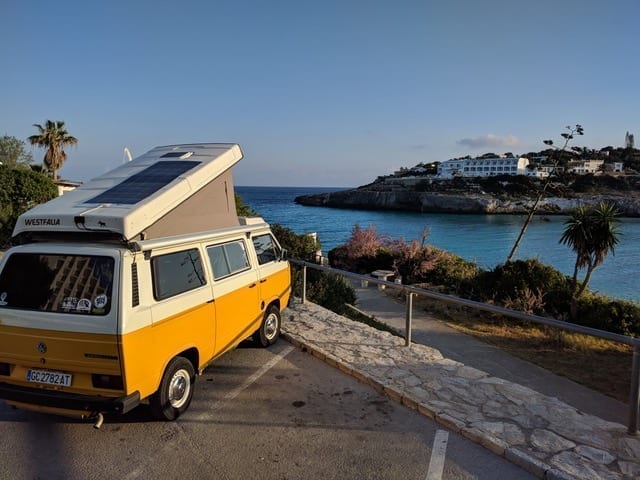 We love the little things about campervanning
There is nothing quite so heart-warming (nor aggravating!) as listening to my three-year-old son whispering stories about the Mallorcan beach to himself in the top bunk of a yellow VW Westfalia, well past his bedtime. At the same time, my husband and I lie on the pull-out bed below, smirking at each other, with the sound of waves splashing at the bottom of the cliff outside the van. This has become our favourite pastime – finding a van to rent on our travels.
It's not just about the convenience of being mobile, or of having all of our things including a kitchen right there with us. It's the ambience, the aesthetic of experiencing a place like a local and also in close proximity with family. My son is never more excited than when we get to sleep in something that's not really a bed. And my husband and I relish the experience of finding the most beautiful place to park so we can have our coffee with a new view each morning.
If this appeals to you, and you don't want the hassle or the cost of owning a campervan, then renting is the way to go. It also means you can use a campervan in places that you wouldn't be able to access by driving from home. So here are a few tips from someone who has done this since before #vanlife was the thing to do.
Ask about insurance and paperwork
You can find vans to rent on Quirky Campers, as well as a multitude of other sites, including Airbnb. The thing you want to make sure of is that the company provides the correct insurance. When you hire a campervan with Quirky Campers, insurance is included in the price and sorted for you.
This isn't the same with all companies though. Some may sort it for you, others may require you to purchase it yourself. In this new internet age where you can find anything anywhere, you need to be sure that you're covered. If you're travelling with other people, ask if other drivers are allowed (and if there's an extra fee!).
Double check with the company or campervan owner that your licence is valid and whether you need an international driver's licence. You'll also want to find out what proof of identity and other paperwork you need to provide. For example, with Quirky Campers you'll need to provide documents to prove your address.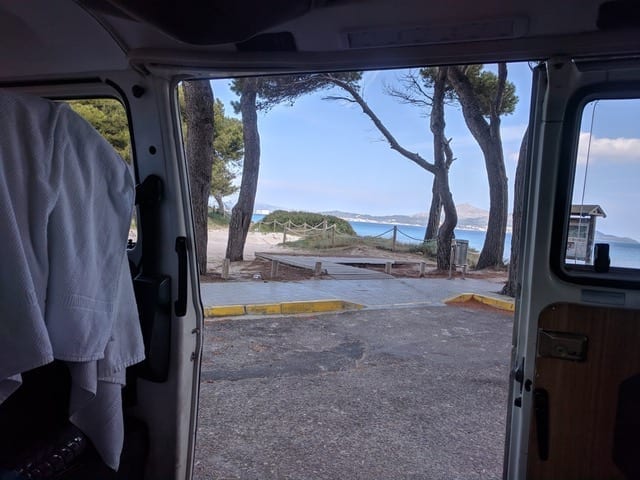 Get to know the campervan's quirks
Other than the paperwork (boring but necessary) you also want to check with the owner how the vehicle operates. Of course you need to be able to drive a manual if it's manual. But there are other things about each and every van that you'll want to understand. We had to learn some techniques for popping up the roof on our latest trip to Mallorca. On a trip to Norway we didn't quite understand the auxiliary battery setup as the owner explained it in a very roundabout way. Luckily my husband is a car enthusiast and an electrical engineer, so when we got an hour down the road and I felt I would pass out from the horrible smell, he pulled over and realised we hadn't understood how to work the batteries. Make sure you know the ins and outs and have a phone number to call if you need to know the trick to the sticky cabinet that holds the cooking essentials.
Plan your exploration
Van life is all about exploration. That means the sky is the limit on your visit. Find the farthest reaches, the places no other tourist visits, and find random parking lots or cliff tops. Of course, you want to always be sure that you are allowed to park overnight in that scenic area, but once you've determined that you're following the rules, park so your sliding door has the best view, and start a pot of tea or pull out a bottle of wine to begin enjoying the night.
Google maps is your friend when planning a trip like this because you can usually scout parking spots or camping spots in satellite view, as well as plan out your route and destinations all within the time limit of your trip.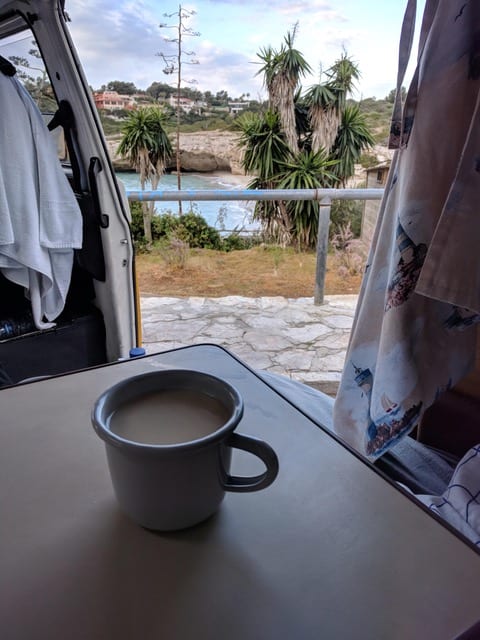 Enjoy a Different Way of Travel
The beauty of van life means you'll often be off in remote spots – but this means you mightn't always be able to find all the amenities you need. Before we park up, we:
Keep an eye on the fuel gauge and fill up if we need to
Stop at the grocery store to pick up the essentials plus a few holiday treats
Make sure we have plenty of water
Visit a public bathroom – especially if the van doesn't come with one
Van life's a bit like camping, but close to a road. You don't always have the privacy of a forest to take care of business. And you might have to go without a shower for longer than is comfortable, or jump in the freezing ocean for a quick swim to clean up. It's a side of van life that not everyone considers, especially when you're only renting for a few days.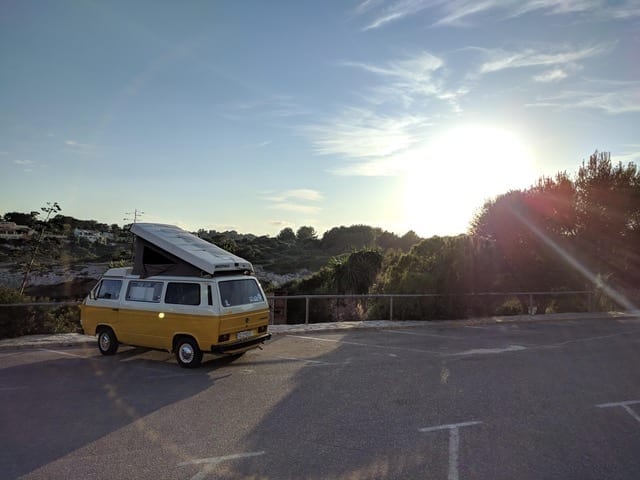 Messy holidays are the most memorable
The main thing to remember is that a messy holiday tends to be the most memorable. You are getting the convenience of making dinner while the kids play at the playground outside the van, or making lunch right at the trailhead before heading out. You are also combining the cost of hotel and transport, which means you can stretch your money further for more important experiences. So let it be a tiny bit stressful. It's not an all-inclusive resort. It's meant to engage your mind and requires some planning and forethought, but in the end, you'll be the only people on the secluded beach at the edge of the world while the sun sets and your three-year-old runs wild in the caves.
Want to go on your own van life adventure? Take a look at our campervans for hire.
About Amie
Amie McCracken edits and typesets novels for self-published authors and helps writers polish their work. She is an imaginist, with a lot of ideas floating around in her head and a long list of places still to visit. She's been swimming in books her whole life, therefore having a career as an editor and book designer was only natural. There's always a book or three on her nightstand and a manuscript in progress on her laptop. There's also a possibility she might be addicted to tea.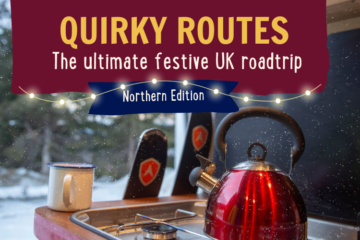 Are you a festive fiend or a grumpy Grinch? This season no matter what mood you're in, escape the normal and take yourself and …