Why I decided to hire out my campervan
A Quirky Campers Owner shares their experience of hiring out their campervan
The decision to buy a camper van was, in the first instance, somewhat spontaneous. It was a toss up between that or a holiday home, and the fact that neither my wife or I could agree on a location, ultimately ended in the purchase of one on wheels! We always knew we wanted something a little different to the "normal" coach built camper vans, which is why we we were thrilled with the camper van that we ended up with from our professional converters.
So, Why Did We Decide to Hire Out Our Van?
We didn't really know it was a thing you could do, to be honest. That realisation came about from searching for interior conversion inspiration on the internet. Type in 'quirky camper' in Google and see what results you get now – it's likely to lead you to a page on this very website! Which, is where that seed was planted.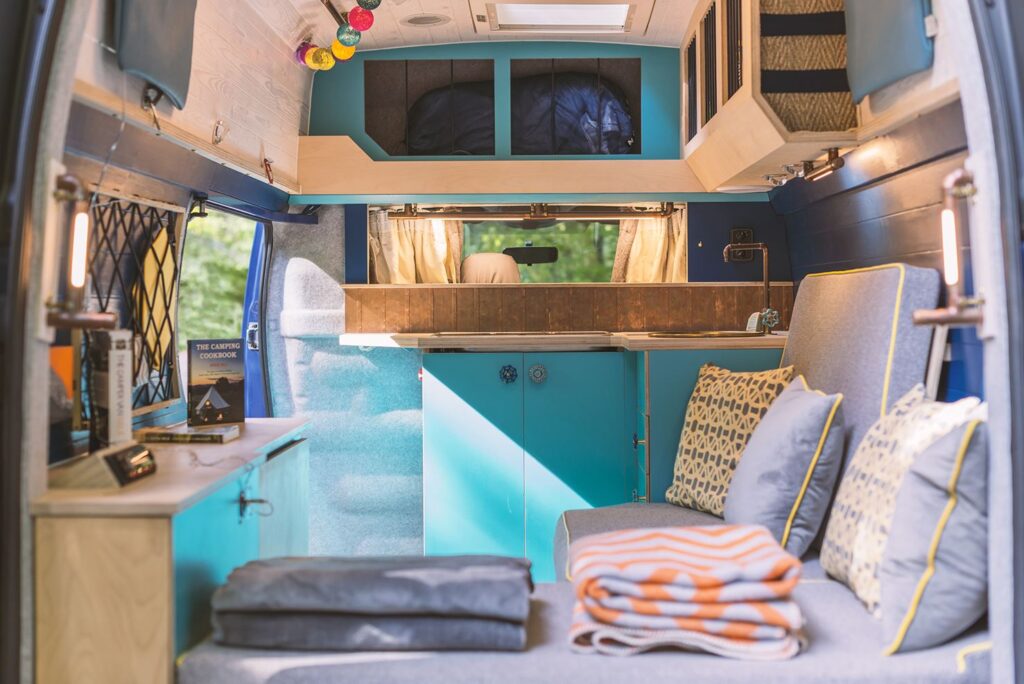 A lot of our friends thought we were mad to even consider hiring out a brand spanking new van that we've just spent the equivalent of a house deposit on.
"But what if it gets damaged?" "What if someone steals it?" Well, in my opinion, "what ifs" tend to stop you having some pretty awesome experiences, and there's no reward without a leap of faith. Yes, I will admit that I was nervous about our first hire. But now, over 18 months into our camper van hiring experience, I honestly couldn't tell you who the first person was!
For many people, the purchase and conversion of a camper van is a costly exercise. The opportunity to recoup some of that money was a very appealing prospect.
I suppose you could put the decision down to a few key reasons:
A potential career change for one of us;
Chance to offset initial purchase costs;
Confidence in Quirky Campers platform;
Of course, a career change wasn't going to come quickly, but the idea of having a few camper vans that would enable Laura to give up an office-based 9-5 in an estate agency was something we were very keen to pursue. And, I can honestly say that our first year of income from hiring out Wanda went some way to helping us buy our second camper van, Heidi.
However, we may have gone a little too far on the career change front, as Heidi, whilst available to hire also, is currently on a hiatus from her day job, as are we! You'll find us galavanting around Europe at the moment, living the van life dream. This is the one downside to getting heavily involved in camper vans – they are addictive and the lifestyle and freedom they offer is incredibly alluring!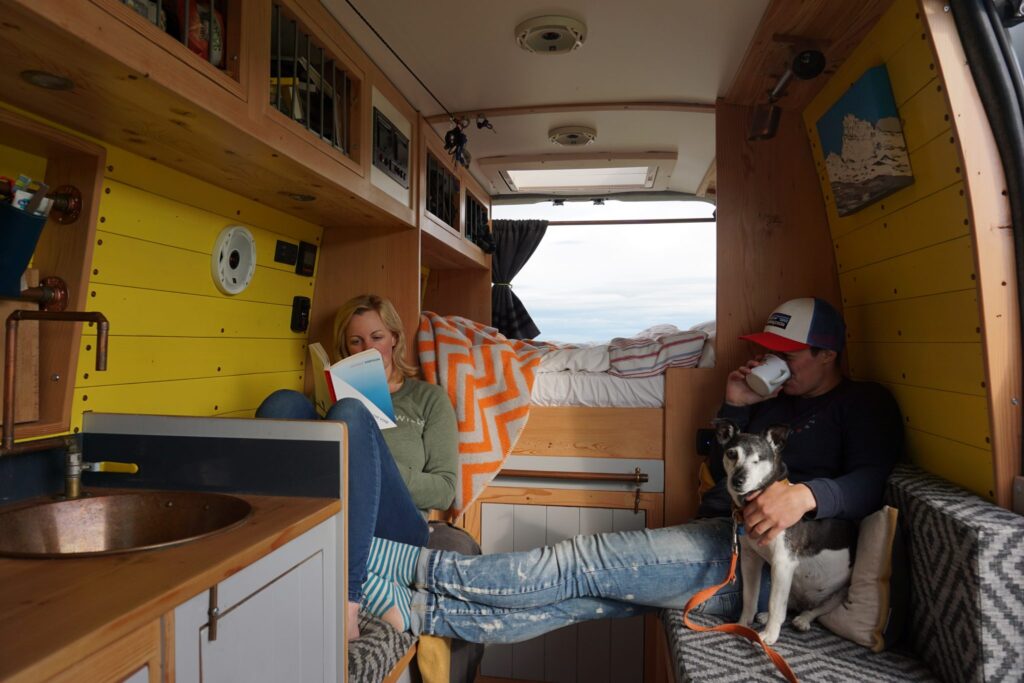 Has Anything Gone Wrong?
Of course it has! I'd be lying if I told you that hiring out camper vans is one smooth and easy ride the whole way through. Has someone stolen my van? No. Has it been damaged? Yes. Has that damage been able to be dealt with swiftly and easily? Absolutely. I've had small interior damage that I've been able to have repaired quickly and I've had a couple of bodywork damages that have taken slightly longer. Because the Quirky platform provides a security deposit system, most minor damages can be sorted within this. Where slightly larger repairs are needed, the insurance excess is taken from the customer, which allows for quotes to be gathered before deciding whether or not it is necessary to go through the insurance company.
I'd point out that in 18 months, with 2 vans, over 200 nights of happy customers, I've had 2 occasions of more than minor damage but neither of which exceeded the insurance excess.
I've also had holiday gifts brought back for us, gorgeous things written in our guest book, and a warm fuzzy feeling when you realise how much someone loves your van almost as much as you do!
What are the Best Bits About Hiring our our Van?
I'll be honest, my wife tends to do most of the work for handovers which means the paperwork and the admin beforehand. I get to do the really nice bits, which are giving people the tour of the vans, and hearing all the awesome things they say when they come back.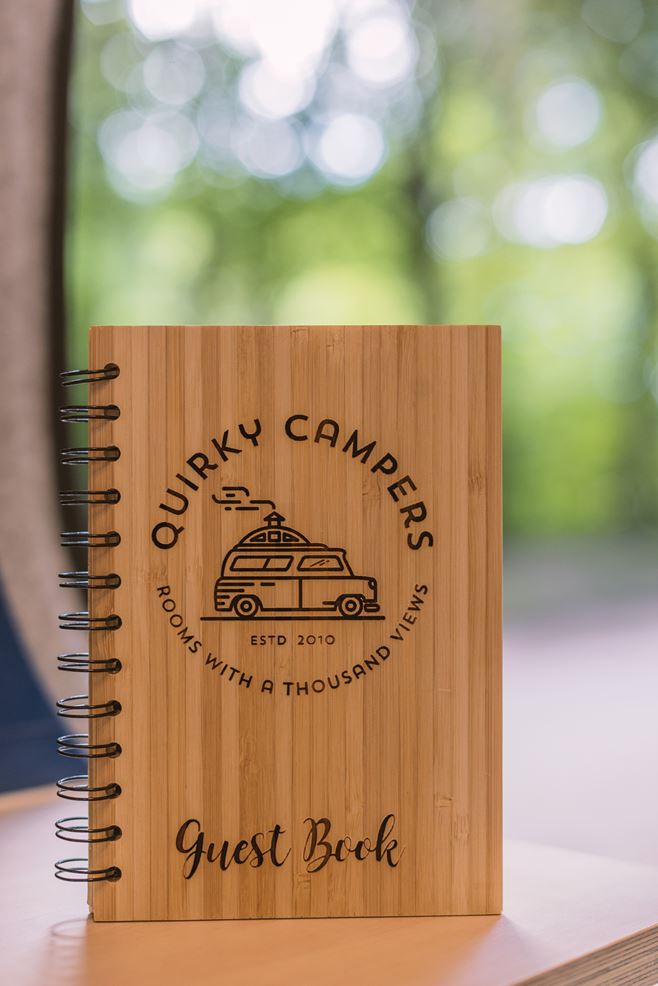 Hiring out our vans has been super easy:
Flexible times for drop off and collection mean we could work it around our (previous) full time jobs;
Meeting lots of like minded people who also like talking about camper vans!
Simple, easy to use hiring platform run through Quirky Campers;
Awesome online group of owners for troubleshooting and general chitchat;
I'd definitely recommend hiring out your camper van through Quirky Campers. For one thing, it's really nice to part of a group of people who have the same kind of aesthetic values as you when it comes to their camper vans. For another, it's a chance to get involved with a great community and go to awesome events like Camp Quirky. It's absolutely a huge benefit to get the income from hiring out the vans – let's not be thinking we'd do it solely for the happy look on your customers faces. But yet, without wishing to sound cliché, and likely failing miserably, it is that which makes it most worthwhile in the end. The confirmation that you have made the right decision to get involved in all of this, when you are the thing that is enabling couples, dogs, families, intrepid explorers have their own individual adventures in a truly unique van that they might not have a chance to otherwise.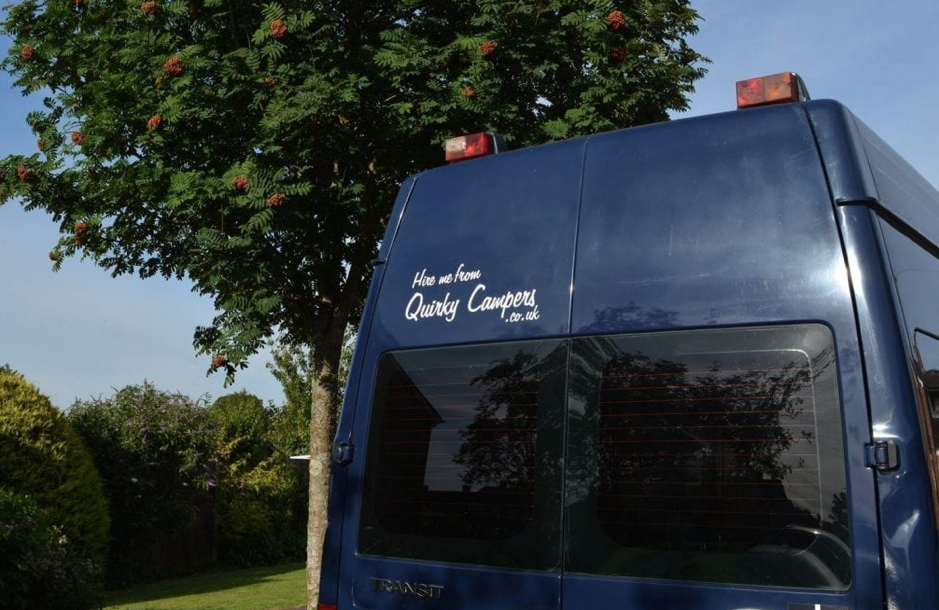 Thinking about hiring out your own camper van?