Buying an "on-fleet" Quirky Camper
by Naomi Fiddes-Baron
Buying a campervan is an exciting, sometimes scary, and potentially expensive experience. Much like buying a new house, finding the perfect home on wheels really does depend on what kind of campervan you want in your life. And, what you intend to do with it, once you've got one!
Here at Quirky Campers, we're all for the slightly different and unique campervans that you just can't find anywhere else. One of a kind, truly bespoke. And, to help people in the hunt for their perfect home on wheels, we've recently launched a campervan sales platform. This is the ideal place to help you find your dream quirky camper to buy! What's more, sometimes these campervans already have the benefit of being long-standing members of the Quirky Camper hire fleet.
So, what are the benefits of buying a campervan that has an established rental income already?  We talk to the new owners of Sir James, Max and Delena, who have done just that!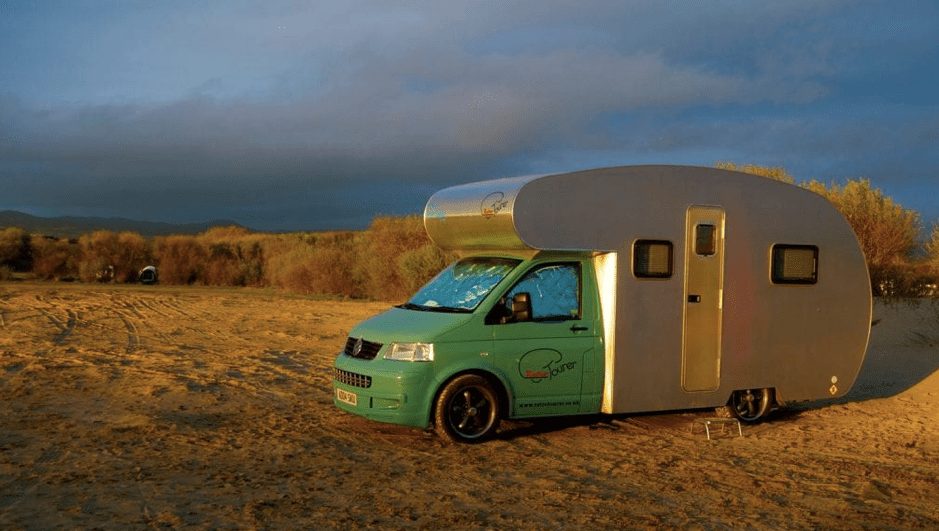 When did you purchase Sir James?
We bought Sir James this April, 2019.
How long had you been looking for a campervan?
Well, we'd definitely decided on it in the New Year. But I suspect that Delena had been working on a secret plan of ownership for a couple of years whilst her ideas matured!
Had you ever had a campervan before?
The closest thing to a camper van that we previously owned was a 7.5T horse box with living accommodation which Delena and our daughter used at various horse events. I had never slept in it though!
Had you ever hired a campervan before?
We hired Meringue from Quirky Campers as a 'proof of concept' exercise back in the Spring.  We had three glorious days away in the Peak District.  The combination of a beautiful camper van, along with excellent beer, Bakewell pudding and tart and probably the best steak and ale pie I've ever had, sold me on the idea!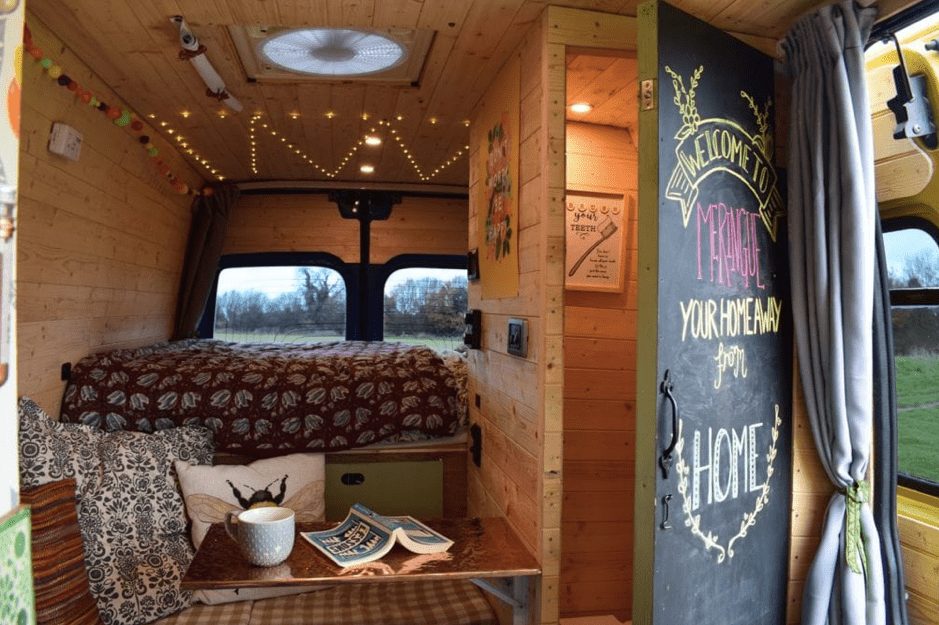 Did you always know you wanted something a bit "quirky"?
In a word – "Yes!"
Where did you find Sir James?
We saw Sir James on the Quirky Campers "vans for sale" page. He was located in Liverpool, only 30 minutes away from where we live near Chester. It was absolutely the right timing, as we'd just been away in Meringue and were very enthusiastic about just "getting on with it" and buying a camper van! As soon as we saw him, we were star struck and the rest, as they say, is history. A week or so later we were the proud owners of Sir James!
How did you know Sir James was the van for you?!
We liked his immediate visual statement and all the home comforts he comes with including built in toilet, shower, hot/cold water and heating, as well as the general spaciousness. We also really liked the three massive beds which are 190cm long.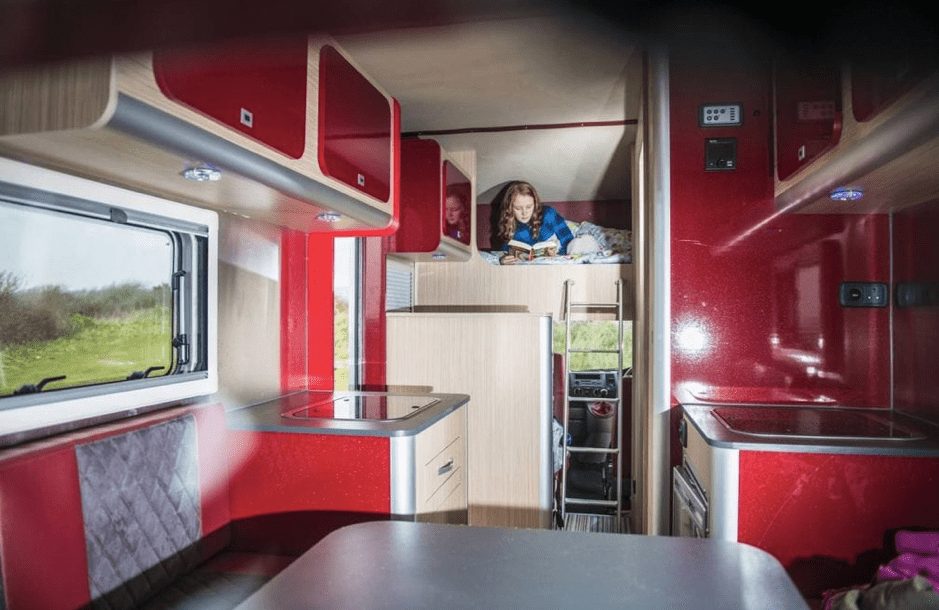 Did you always intend to keep Sir James for hire?
The original idea of having a quirky camper wasn't necessarily to hire out. However, mitigating the costs of having him just sitting about doing nothing became very appealing. As it happens, we've both found hiring him out to be a very rewarding activity, so we absolutely plan on continuing to do it for the foreseeable future.
Did you get to go away in Sir James before anyone else did?!
No, actually we had two hires before we got to use him! We honoured all the bookings that he had before we bought him, but made sure to point out that the customers would likely know more about him than we did by the time they brought him back. Which, actually, was rather useful!
How did your first hire experience go?
We were obviously very keen for the whole evolution to be a success and get as much right as we could. Of course, the person we bought him off was super helpful and there is an extensive knowledge base within the Quirky Camper owner community. The very first camper van hire was for a 60th birthday celebration for one of the couple, and I'm pleased to report that there were no pre or post hire issues.
We also did a fairly extensive new owner audit before hiring him out, including updating the Gas Safe certificate and carrying out some minor chassis maintenance.
What do you think the benefits are, of buying a van that's on the Quirky fleet?
The main benefit has to be the support and collective experience that can be drawn upon. Using the Quirky Campers platform for rental is an obvious route to hiring out your camper. We would never have had the confidence to hire him out without that support.
We absolutely love Sir James, and it's obvious that the public does too. In fact, when we went to this year's Camp Quirky, I had to queue to get back into my own van! Next year, we plan on fitting a solar panel to him, so that he can be a truly off-grid camper van though, perhaps not the stealthiest!
We're thrilled that one of our most popular vans continues to be "open to the public". Of course, you don't have to continue to, or even start hiring out your campervan with us once you've bought one listed on our sales page. However, if you are thinking this might be an interesting and rewarding avenue to go down, then there's a super helpful key on all of your listings, which might help you make your decision a little easier!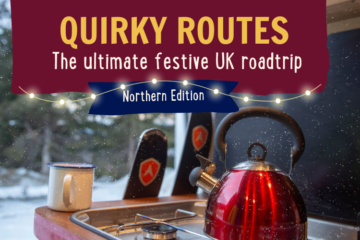 Are you a festive fiend or a grumpy Grinch? This season no matter what mood you're in, escape the normal and take yourself and …