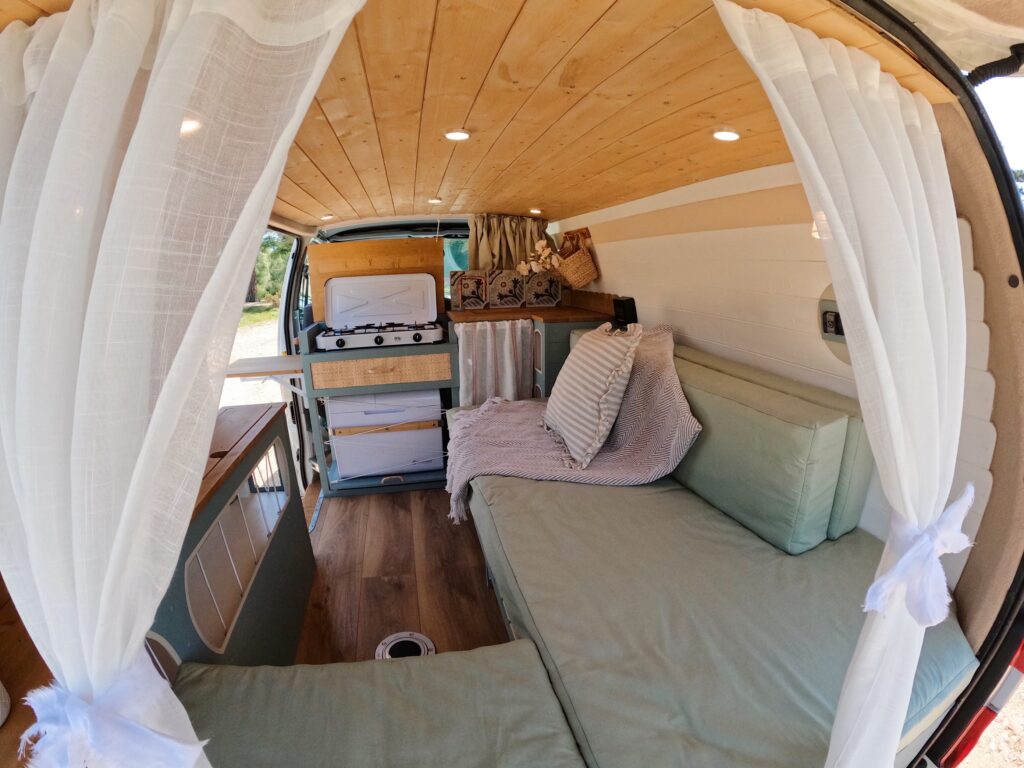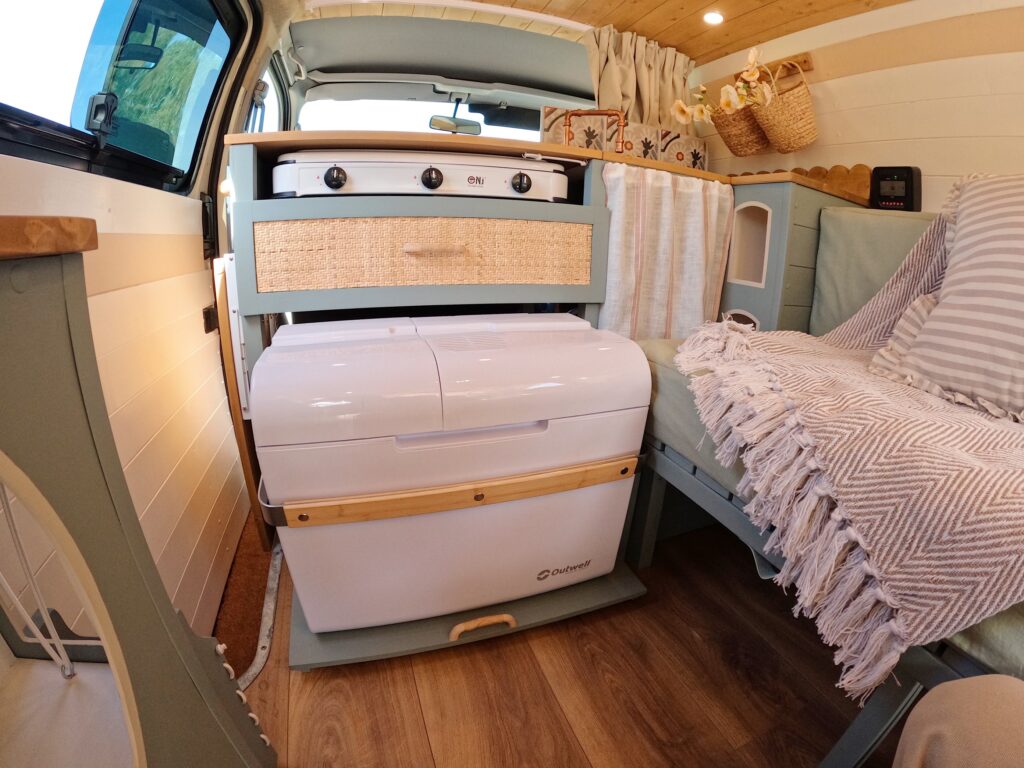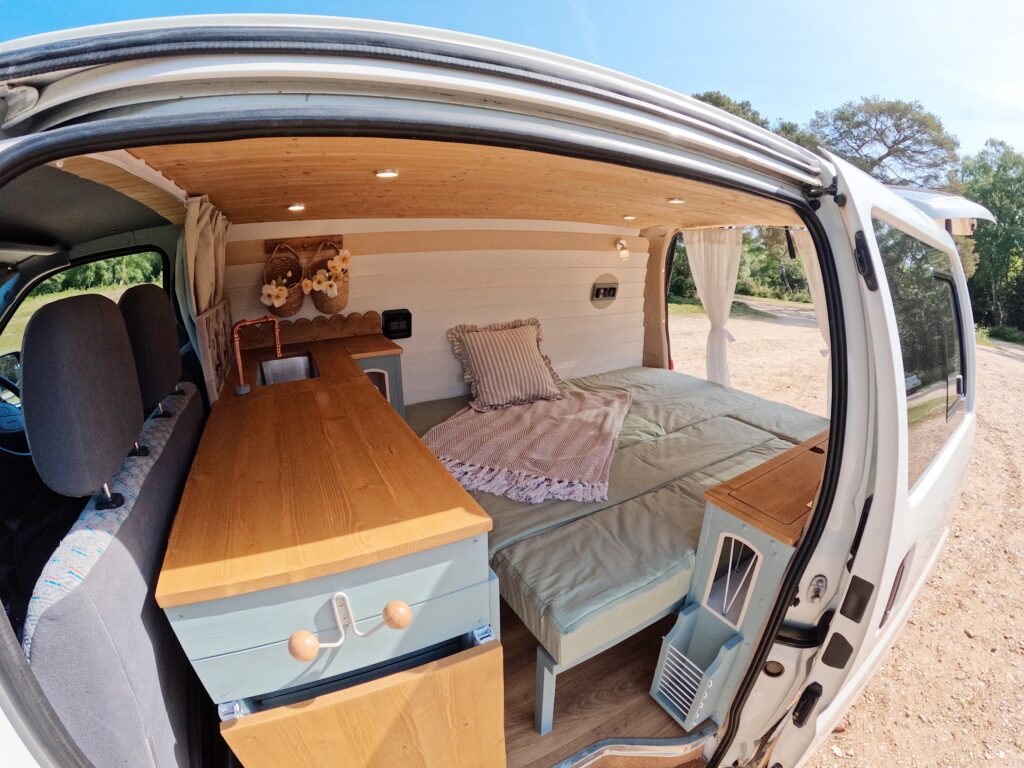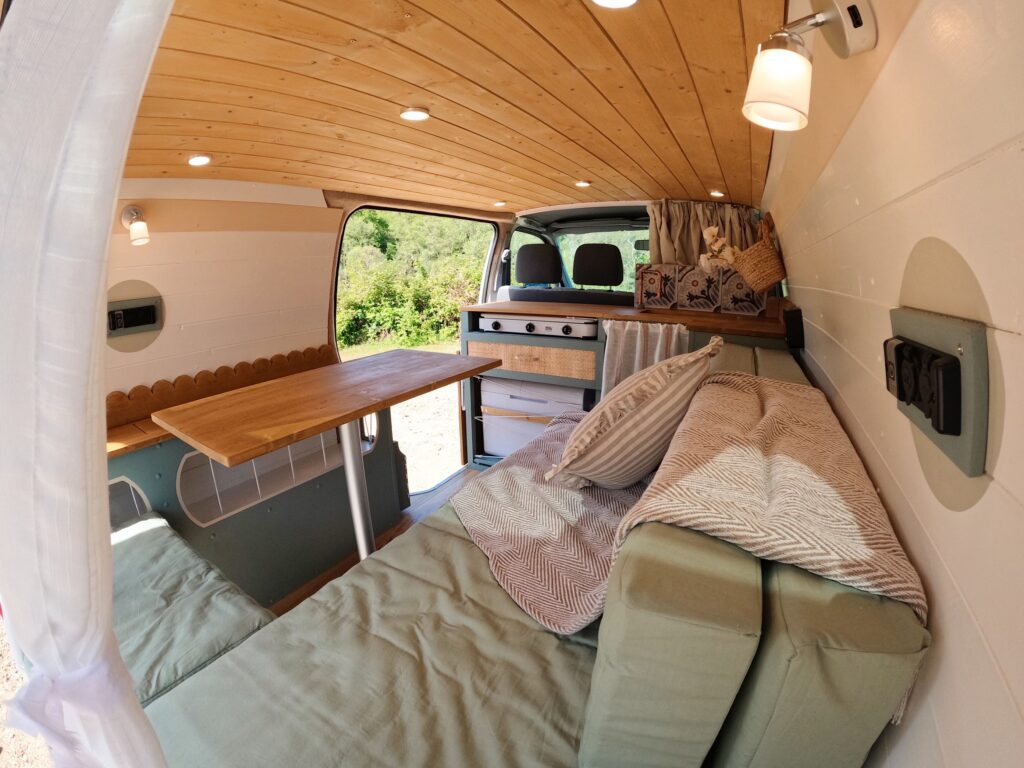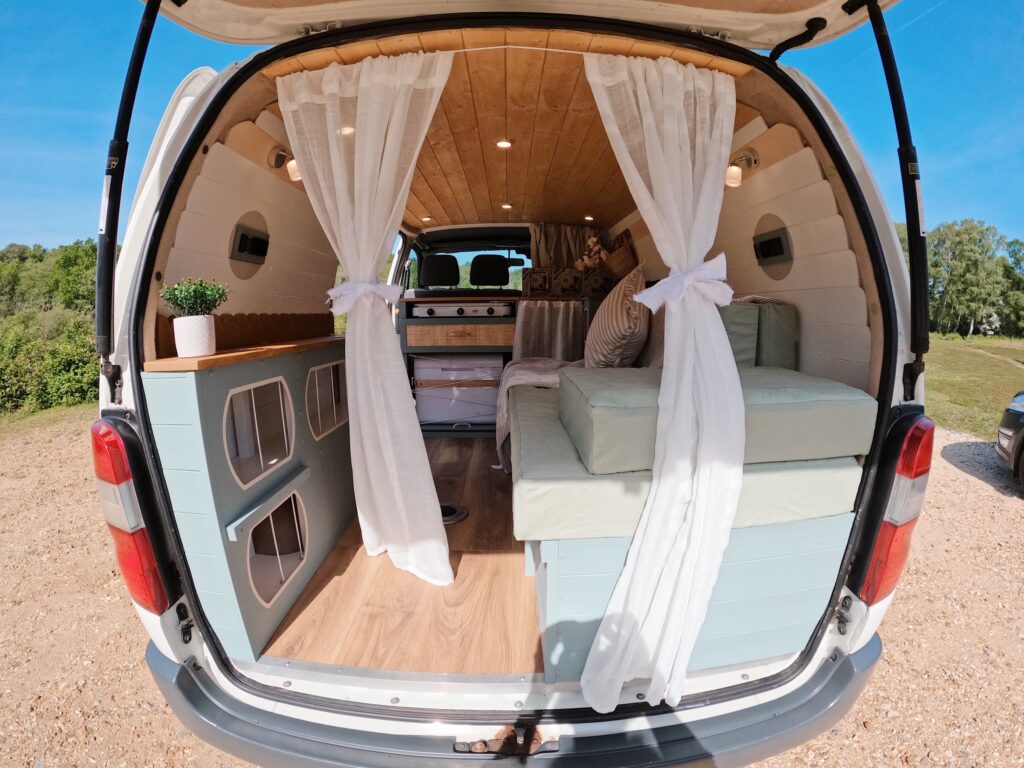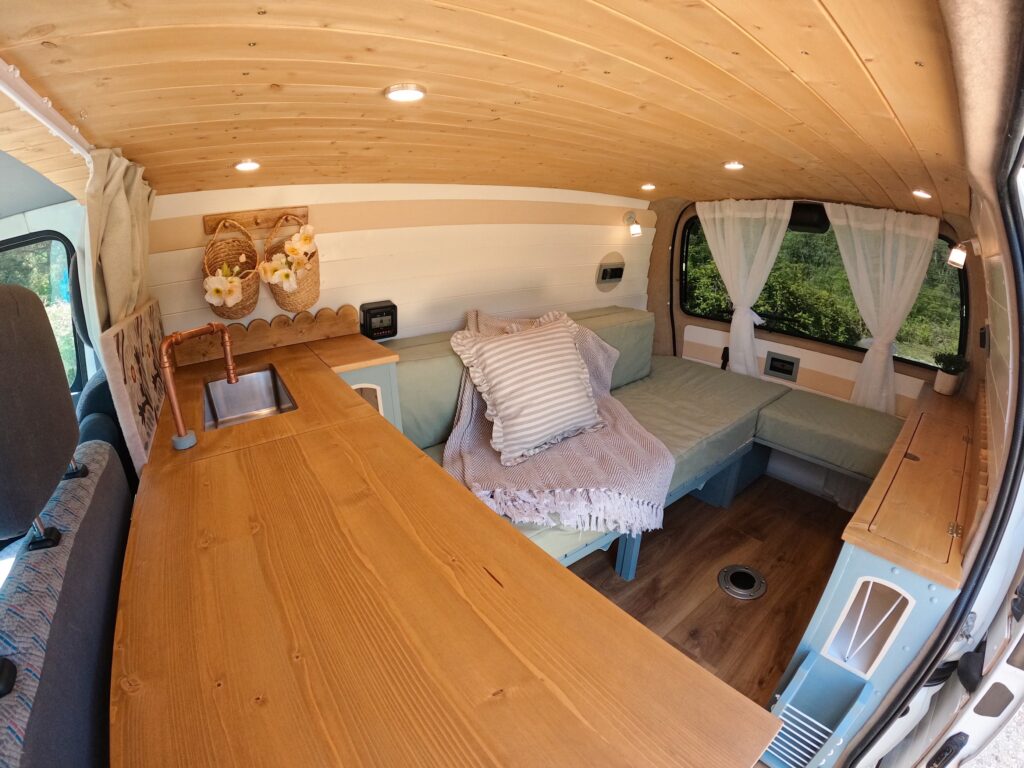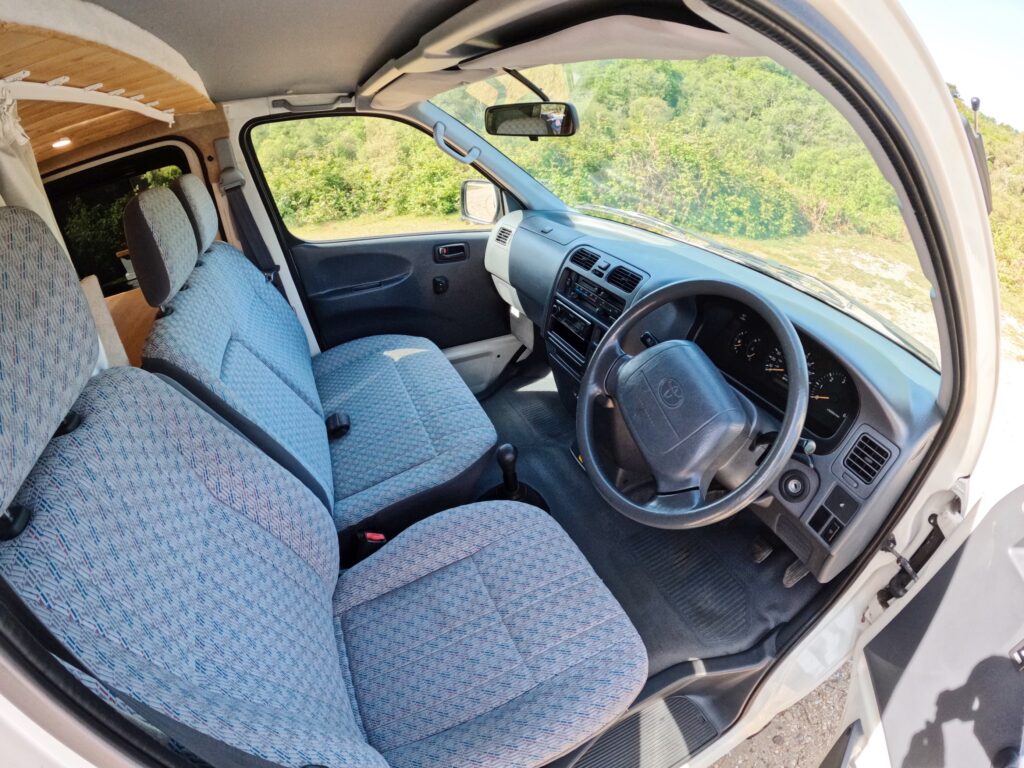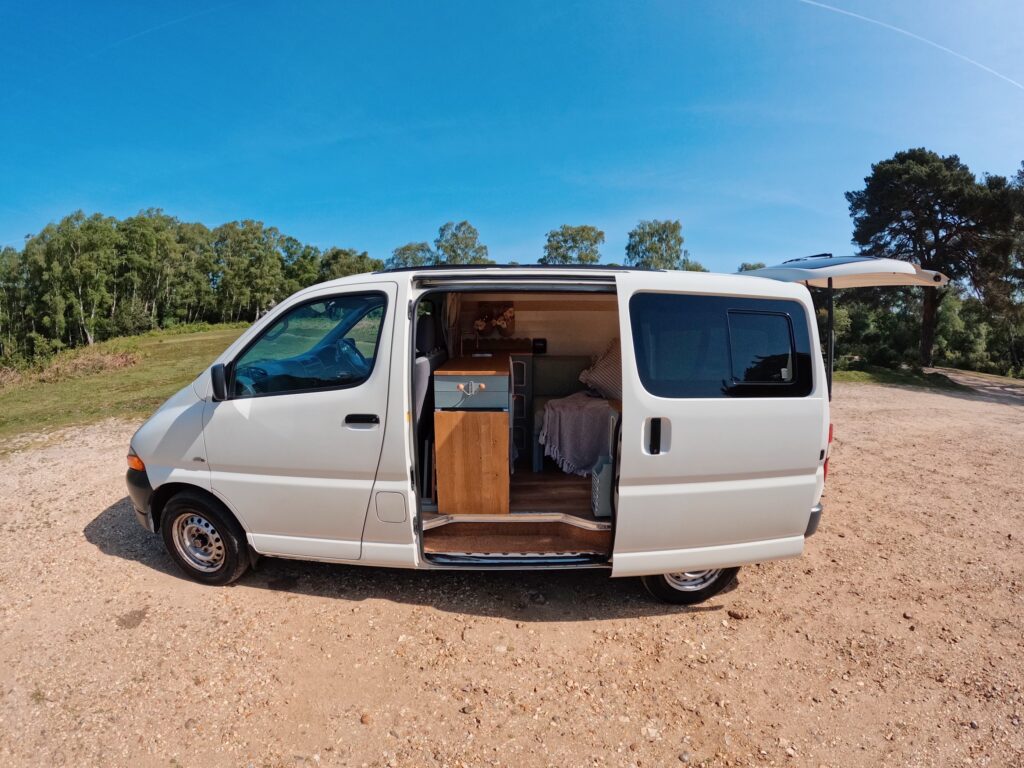 Sold
£19,000
Toyota Hiace 280 GS SWB D4D
Used
49,924 miles
2 Berths
---
---
Vehicle Description
Truly one of a kind, homely, off-grid campervan conversion by CraftyCampers in Southampton. Highly sought after Toyota Hiace 280 GS SWB with incredibly rare low miles and famously powerful and reliable 2.5L D4D turbo diesel engine, this Japanese engine is renowned for being rock-solid. This is the more sought after tailgate version also.
This 2 berth conversion is brand new from CraftyCampers (@craftycampers_). For further details and information please get in touch via Quirky or CraftyCampers Instagram account, which also contains further pictures.
Toyota Hiaces are famed for their longevity and how simple they are to maintain. I hunt high and low for the right van before undertaking the conversion myself in its entirety. I have been driving it around regularly, collecting materials throughout the conversion and can guarantee it starts on the turn of a key every time.
Key elements:
> Manual 5 gears
> 12 months MOT (May 2024)
> Faultless MOT history (REG plate: GJ55 KZO)
> Full service history
> Brand new engine service (15/5/23) with cambelt, water pump and fuel filter changed
> All tyres in very good condition, including spare
> New break discs and pads in 2022
> Rust free
> Central locking with remote alarm immobiliser installed professionally
> 'SmarTrack' track & trace system installed professionally (works only upon subscription – so is optional)
> Electric windows
> Air conditioning
> RAC vehicle history check
> Tinted tailgate window
> Only 2 previous owners from new (1 being Toyota)
> Car radio with CD player & Bluetooth & Aux/USB connectivity
> Cab in very good condition
> 3 belted seats in the cab (middle seat has a lap strap)
> Near side opening window with privacy tint
> Hard wearing & weather resistant laminate flooring
> Fully off-grid with solar power set up
> Visually discrete
Beds Description
Large day sofa effortlessly converts into a comfortable double bed with wood support and pull out slats, with a thick IKEA foam mattress, so it's perfect for a solo traveller or couples adventure. There is plenty of storage directly under the sofa, also by way of the large incorporated storage box located at the rear of the bed/sofa, with full access through the top lid neatly underneath the mattresses. Bed measurements L168cm X W135cm.
Conversion Description
Kitchen ~
This bespoke conversion compromises of a large L shaped kitchen built with storage in mind. There is storage via the trio of deep kitchen storage cubby holes and the large draw. There's a 3 ring gas hob complete with a full Campingaz 907 butane bottle included with Campingaz fittings, all connected up (Campingaz is easily refillable), bespoke swivel copper tap with Whale foot pump (foot pump is a great way of saving water), X2 20L fresh and grey water containers underneath the rectangular under mounted stainless steel sink. There is a convenient pull up table at the end of the kitchen which provides hugely advantageous worktop space, and outdoor socialising/cooking space. The fridge is a 12V Outwell ECOLux 35L cooler box, which is easily accessible via the compact pull out draw runners and is securely in place whilst driving via the elasticated bungee cord.
Electrics ~
All the 12V electrics in the camper are powered by 2, 130watt flexible monocrystalline solar panels located on the roof. The 30amp MPPT solar charge controller converts the solar energy into storable energy. There is a 105 amp hour AGM leisure battery (which is separate from the starter battery's under the bonnet) which stores this useable energy and powers all the 12V electrics and cool box in the campervan. This campervan is completely off-grid, requiring no electrical hook ups, which is ideal for stealth camping. The incoming and outgoing power is very easily monitored via the wall mounted MT50 LED display monitor.
> X6 warm LED wireless remote control ceiling spot lights which are dimmable
> X2 rear touch sensitive reading spot lights with USB points incorporated
> X4 USB, X2 cigarette lighter charging points
> 105 amp AGM leisure battery
> 12V Outwell ECOLux 35L cooler box/fridge with internal light & USB point incorporated
Living space ~
The roomy, day sofa seating transforms with wooden support and pull out slats into a luxurious double bed. The mattress is a thick and comfortable IKEA foam mattress with freshly upholstered covers. Due to the well designed L shaped kitchen, even when the bed is out, the kitchen is accessible which is very practical. At the rear, there is an optional L shape seating space which provides additional seating, but is also fully removable to allow full access at the rear which is hugely advantageous. The day seating table is removable via the Sequoia free standing table leg and can be neatly stored behind the kitchen when not in use. Opposite the sofa is a large storage box with 3 cubby holes for entry through elasticated bungee cord, and pull up lid at the top which allows access with ease when the bed is out. There is practical shoe storage, door mat and hooks which are all easily accessible from the outside, as well as 2 wicker hanging baskets over the kitchen. The sliding door has a tinted opening window fitted, and there is cab and tailgate curtains incorporated.
Insulation ~
The camper is fully insulated throughout with recycled plastic wool insulation and a second layer of thermawrap foil vapour barrier. The base of the van, underneath the hard wearing laminate flooring, is also insulated with EcoTherm 25mm insulation board. The interior of the camper has been finished with pine tongue and groove cladding and decorated in premium eggshell paint, with the kitchen, storage and bed decorated in high quality Valspar paint, including Farrow and Ball. The inside panel metal work has been lined throughout with sound deadening.
Due to the campers compact low top size it's easy to manoeuvre and park, not cumbersome, which gives you great piece of mind. You can enter almost every height restricted car park which is hugely advantageous. This camper is a real head turner and is completely unique! It's undeniably cosy and homely inside which is just what you want from a campervan – a home from home. Converted by CraftyCampers in Southampton.
---
The contact details for this vehicle are no longer available because it has either sold or the listing has expired.
---
Registered Type:
Panel Van (meets DVLA standards)
Emissions Compliance:
LEZ Compliant
Driving Side:
Right-Hand Drive
Vehicle Length:
4.50 meters
Vehicle Height:
2.10 meters
Vehicle Width:
1.80 meters
Converter Type:
Professional - Handcrafted
Max Weight (MAM, GVW or MTPLM):
2,800kg
Unladen Weight Verified:
Yes - the vehicle has been weighed since completion
---
---
Quirky loves this style means that Quirky Campers would approve it for hiring but you must still check that the gas, electrics and weight were done properly. For some tips on what to look out for read this. If the listing has no Gas Safe certificate, no unladen weight and no electrical sign-off please proceed with caution!
Please note: Quirky Campers do not inspect the listings for accuracy or check campervans in person. We have asked sellers to provide evidence of certificates and paperwork however you MUST check yourself that the information provided is present and correct. You will need to exercise the normal due diligence when buying any vehicle.
Finance options are available through our partner, Pegasus Finance. The UK's leading specialist broker in the leisure finance industry.
Quirky Campers Limited is authorised and regulated by the Financial Conduct Authority. Our registered FRN is
981283
. We are an Introducer Appointed Representative of Pegasus Finance.
Read More.
---