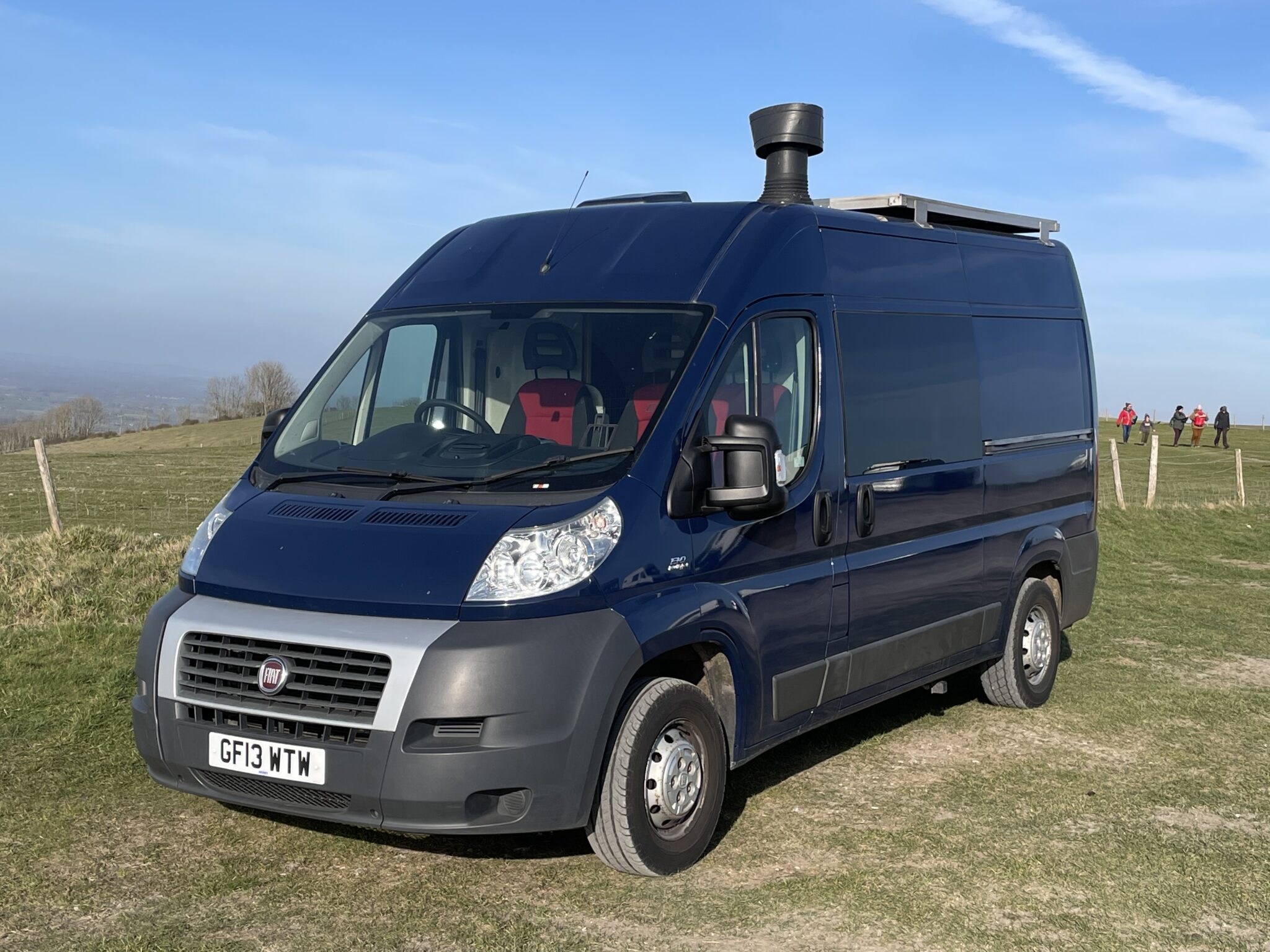 Vehicle Description
Diesel, six gears, part service history, very good condition of engine and bodywork. Received a full service in February 2021. Fully taxed until 1st March 2022. MOT due on 18th September 2021.
Conversion Description
This is an ideal camper for couples or solo travellers. It was designed as a stealthy, off-grid, eco-friendly van and has had very little use as I became pregnant shortly after completing the conversion! My partner, son and I have absolutely loved adventuring in the van for the past 18 months, but it no longer suits our needs as a growing family, so we have decided to sell this year. In 2021 it has had a full service and professional gas and electrical checks.
The van is very highly specced because it was meant to be my full time home. Highlights include:
• 2 x 230V solar panels, feeding into a 100AH Relion Lithium ion Battery: plenty of juice for all your electrical needs!
• A 240V Victron Multi Plus inverter: to charge your laptop, phone etc
• Victron Battery Smart Monitor: to keep an eye on your battery's capacity
• Waeco CRX50 Dometic Fridge: with a freezer compartment for ice cubes on those warmer days!
• Fiamma 400 ceiling fan: can pull air in or take it out. Great to extract cooking fumes or keep air circulating on hot days
• Shurflo Trail King 7 Water Pump: top of the range water pump: quiet and reliable.
• A wood burner: keeps the van toasty on even the coldest of nights
The lithium battery saves significant space and weight over its equivalent lead acid counterparts. Other space saving components include the under chassis gas tank (fitted by AutoGas 2000) and under-chassis fresh and waste water tanks, each with a 60 litre capacity (fitted by Barrett Tanks).
The floor, ceiling and bulkhead are battened out and insulated in-between with 25mm Celotex foam board. Foil wrap has been laid on top of the foam board, and 6mm ply has been laid on top of that. The floor is finished off with hardwearing Karndean laminate whilst the ceiling and bulkhead are finished with 9mm tongue and groove. The sidewalls have been insulated with 50mm Celotex foam board, layered with foil wrap and finally with 9mm tongue and groove. All gaps have been filled with sheeps wool and all tongue and groove has been sanded back and conditioned with four coats of Danish oil.
Other nifty features include:
• A magnetic spice rack
• A sofa that folds both ways, so you can look into the van to eat on cold days or face out of the back doors for a panoramic view on warm days
• A secret storage compartment for your valuables
• Black out curtains, stopping light from coming in or from leaving the van
Quirky approved and ready to list
We like the style
'We like the style' means that Quirky Campers would approve it for hiring but you must still check that the gas, electrics and weight were done properly. For some tips on what to look out for read this. If the listing has no Gas Safe certificate, no unladen weight and no electrical sign-off please proceed with caution!
Please note: Quirky Campers do not inspect the listings for accuracy or check campervans in person. We have asked sellers to provide evidence of certificates and paperwork however you MUST check yourself that the information provided is present and correct. You will need to exercise the normal due diligence when buying any vehicle.
Make and Model
Fiat Ducato 23 MultiJet MWB
Current Mileage
102,500miles
Registered Vehicle Type
Motor Caravan - approved
The main bed is made by folding down the sofa, creating a standard double bed width (136cm) and 180cm long.
Maximum Weight (MAM or MTPLM)
3,500kg
Unladen Weight Verified?
YES - the vehicle has been weighed since completion
Gas sign-off supplied
Gas Safe Certificate