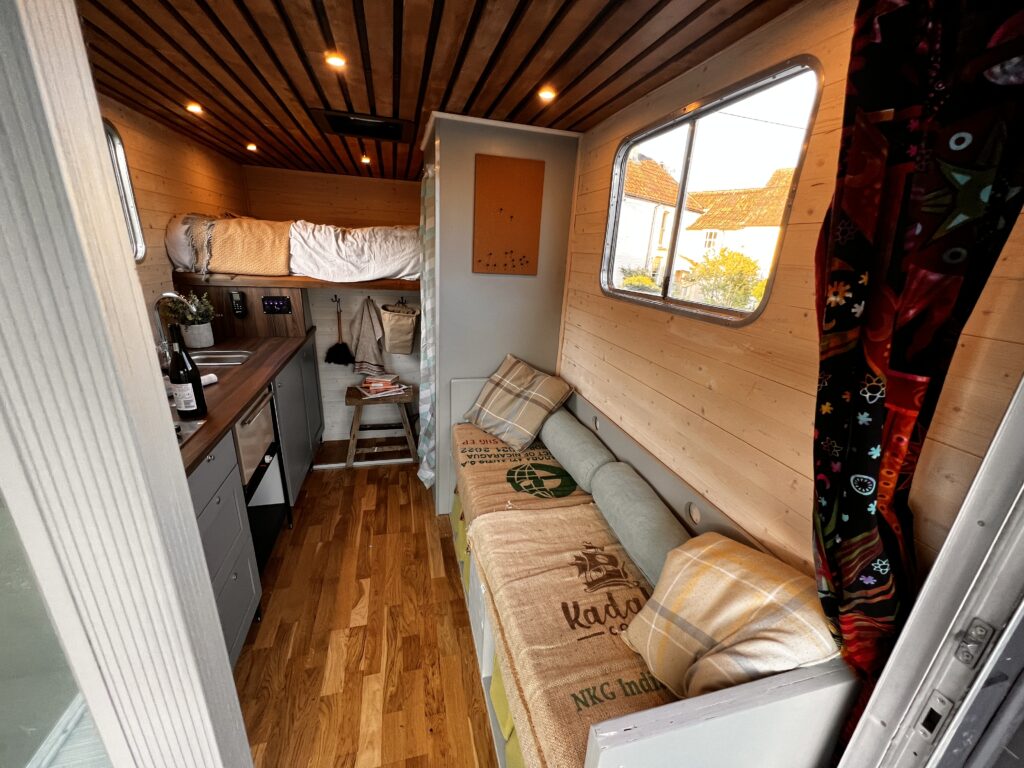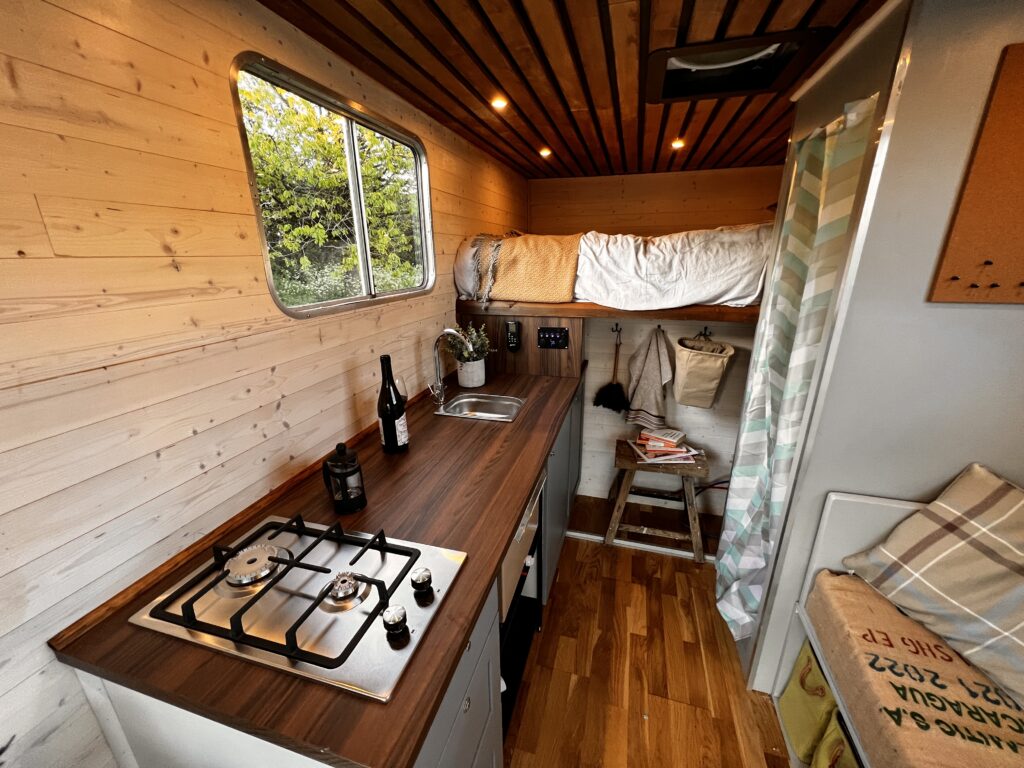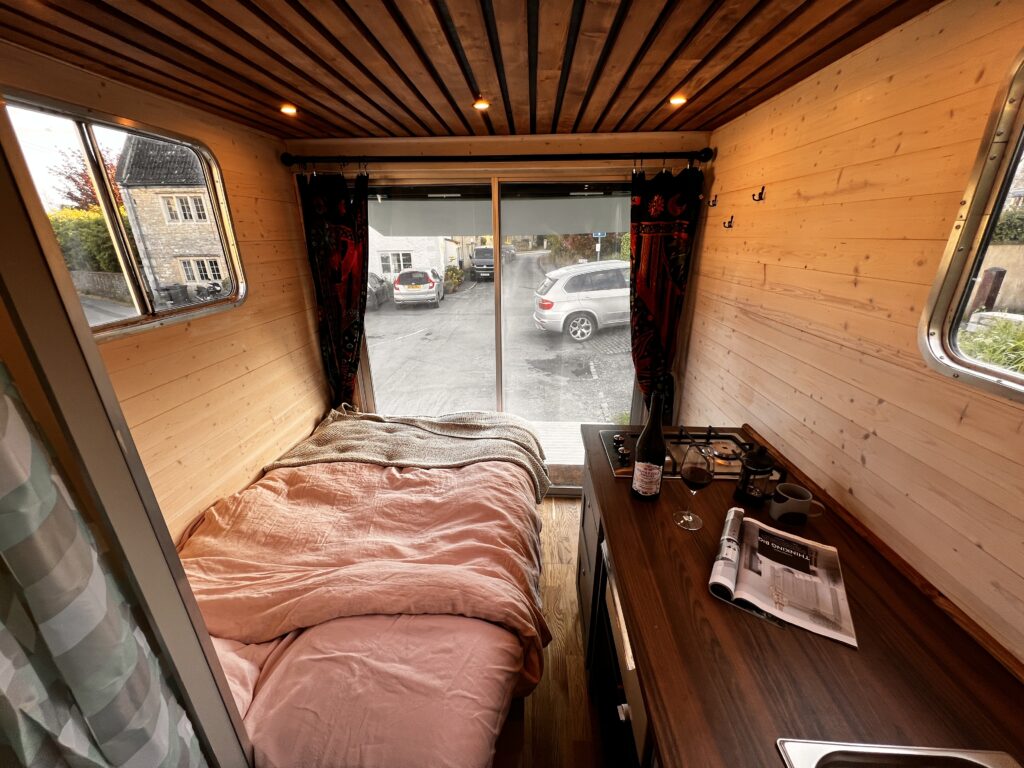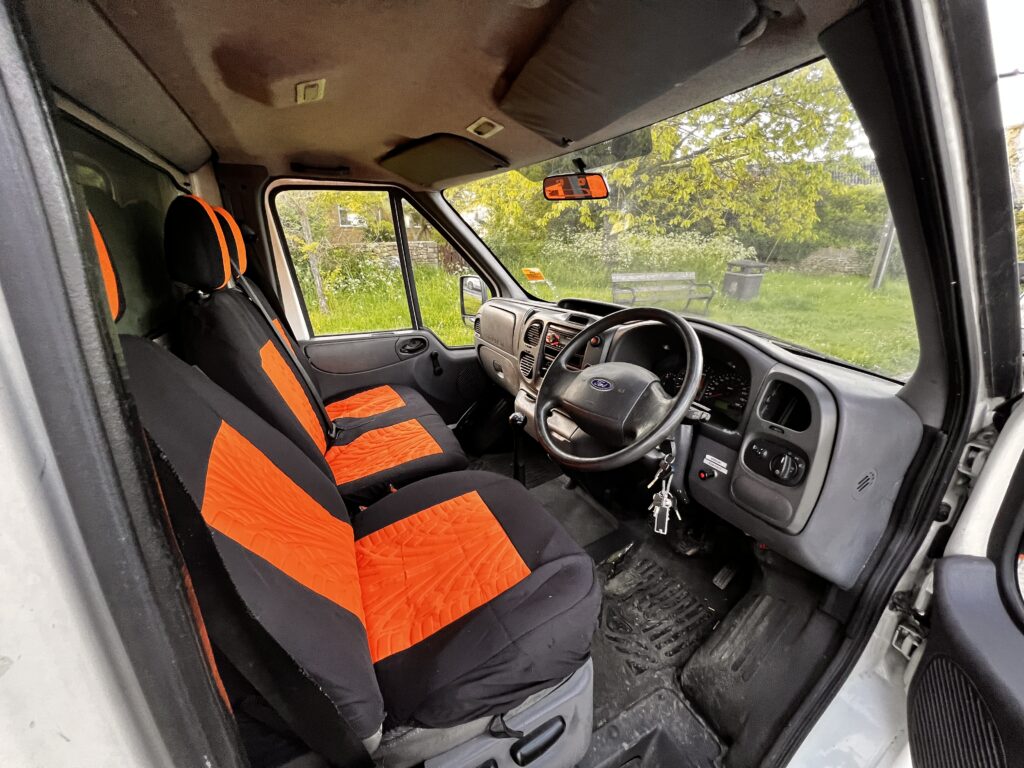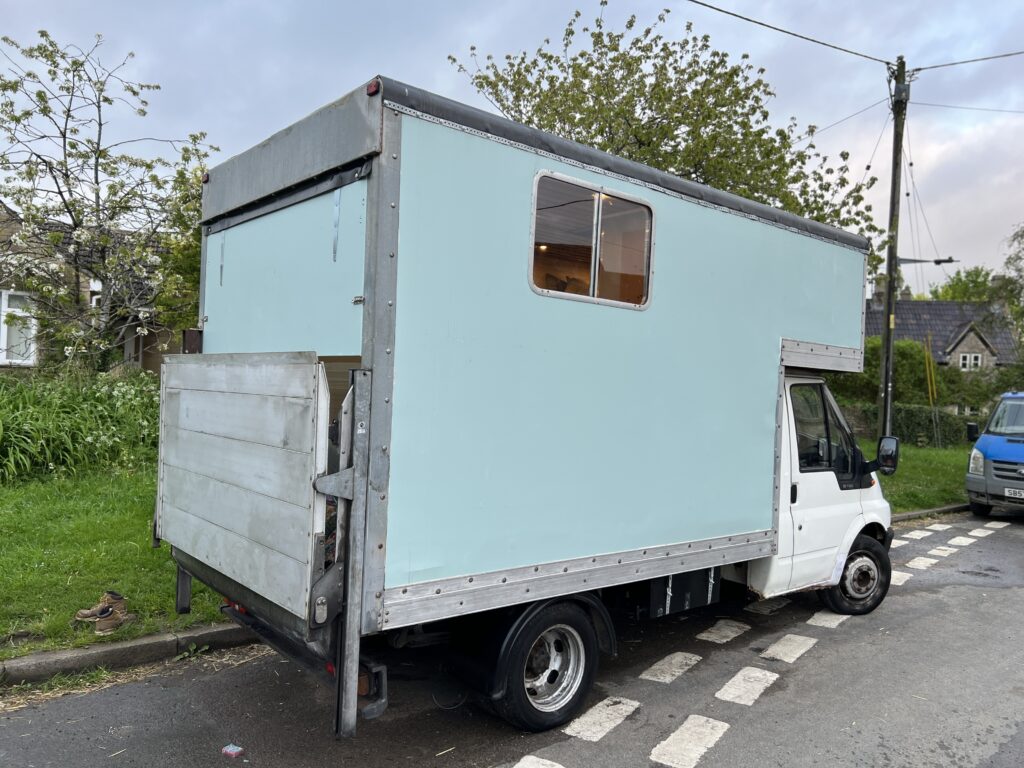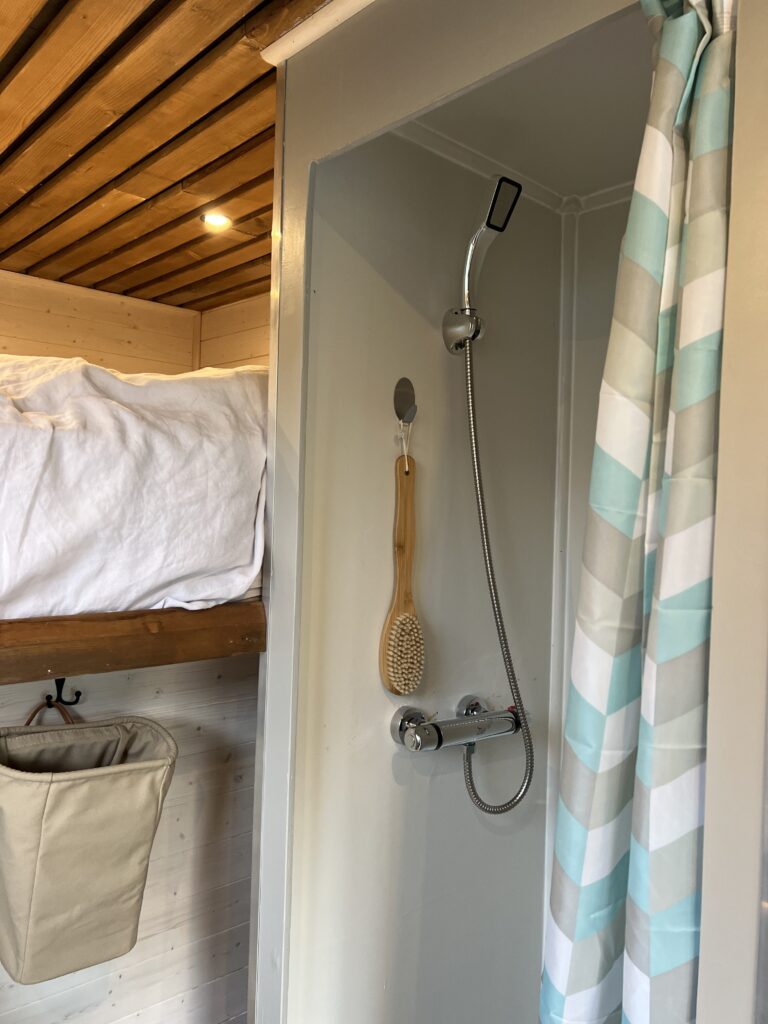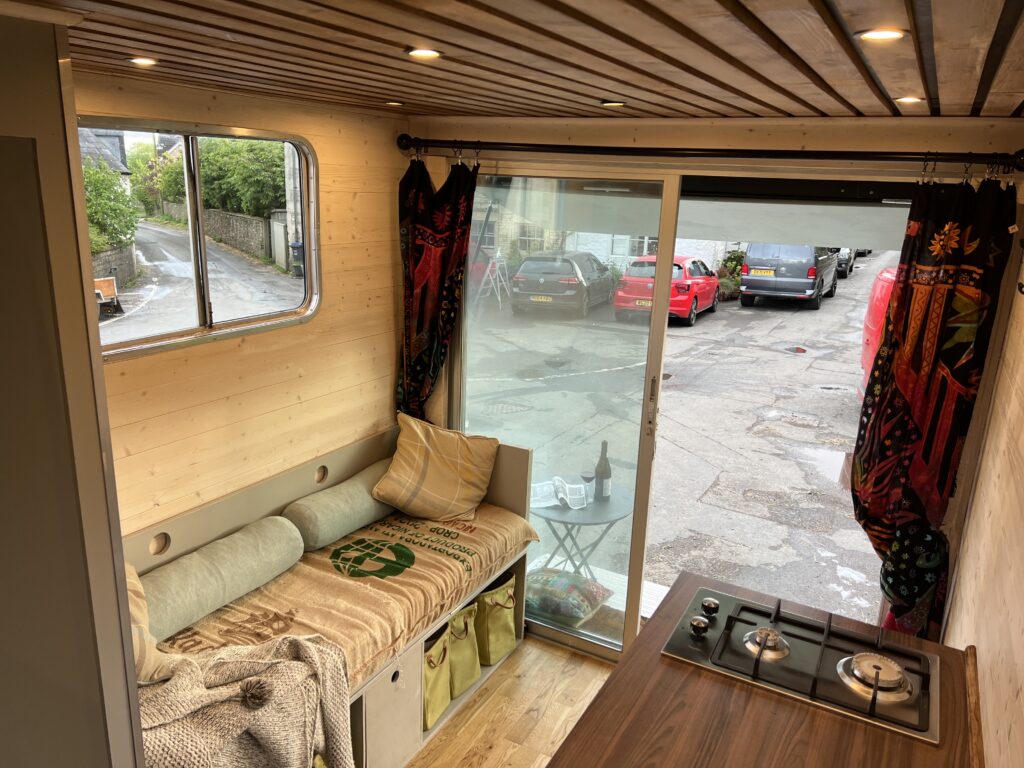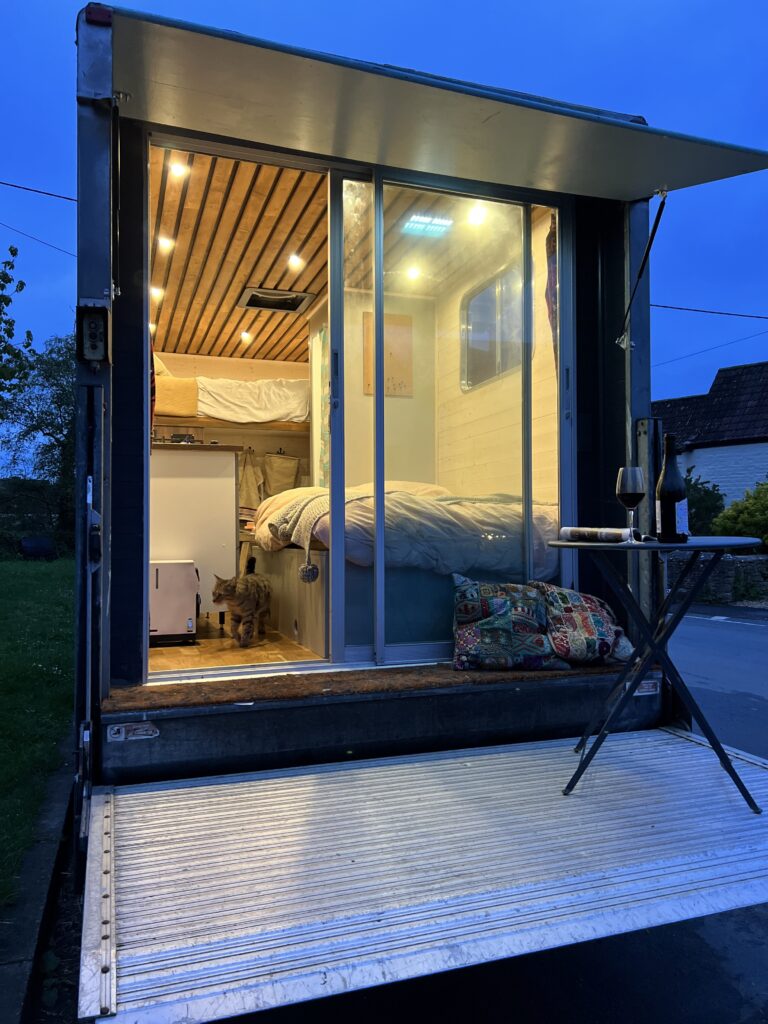 £12,500
Used
98,100 miles
4 Berths
---
---
Vehicle Description
A camper with a view certainly takes life on the road up a notch or two. There aren't many options for vans with full-size double-glazed doors, let alone a lift that becomes an extended living area. Imagine pulling up to make the most of the vista, sliding open the doors, pulling up a chair and table and eating al fresco from an elevated position.
With a separate and permanent bed, fully functioning kitchen and shower and loo, you'll never need to rely on campsites – so you'll be free to make the most of roaming the British countryside or travelling further afield to sunnier climates of Europe. If you want friends to share the experience, the additional fold-down double bed provides ample space and comfort.
This 2005 Ford Transit Luton van has the height and space for comfortable stays and living, and with 98,000 miles on a diesel engine – will provide many happy miles on the road. The van was MOT'd at the end of September 2022 and the conversion took place from then, so no wear on the engine or tyres since this time.
This is a robust van with great Ford Transit build and engine quality. There are, as you would expect some areas of rust to the wheel arches at the front, but for anyone with some time and basic skills – not tricky to improve. The cab is in good condition and it's comfortable and easy drive.
This is a new conversion and is ready to go. I do have a video of this van – so please do get in touch if you would like to see this
Beds Description
Full double mattress in the raised area.
Additionally, the sofa folds into a double bed area
Conversion Description
Fully insulated with 1inch Celotex on walls and floor, 2inch on the ceiling with additional reflectix. The roof has been replaced for strength and incorporates a MaxxiAir fan
The walls are clad with pine tongue and grove and the ceiling is completed with stylish wood slats. Interior features engineered oak flooring.
Fitted kitchen with vintage cooker, gas hob, kitchen sink and tap. Three drawers and two cabinets with camper latches for secure travel. There is a 3-way fridge behind one of the cabinet fronts. Water for the kitchen and shower is heated with a gas boiler. Heating is provided with a diesel heater. 80L fresh water and 80L grey water underslung tanks.
Solar power: 300 watts. Split charge relay – so the leisure battery is automatically charged as you drive. Integrated ceiling lighting, including shower light – with switches on entry with the main panel in the kitchen. USB Rechargeable magnetic lights under the external rigid canopy.
Full-size double-glazed and lockable doors to rear. The tail lift is easily raised and lowered with an external push button. This when closed, adds additional security.
The living area includes deep storage under seating with additional spacious storage between the shower and bed area. Two slide-opening windows, one on each side of the van. The interior of this van with windows and full-height glazed doors makes it unusually light and airy.
---
The contact details for this vehicle are no longer available because it has either sold or the listing has expired.
---
Registered Type:
Panel Van (meets DVLA standards)
Driving Side:
Right-Hand Drive
Vehicle Length:
6.00 meters
Vehicle Height:
3.10 meters
Vehicle Width:
2.10 meters
Converter Type:
Self Build - Handcrafted Expert
Max Weight (MAM, GVW or MTPLM):
3,500kg
Unladen Weight Verified:
Yes - the vehicle has been weighed since completion
---
---
Please note: Quirky Campers do not inspect the listings for accuracy or check campervans in person. We have asked sellers to provide evidence of certificates and paperwork however you MUST check yourself that the information provided is present and correct. You will need to exercise the normal due diligence when buying any vehicle.
---