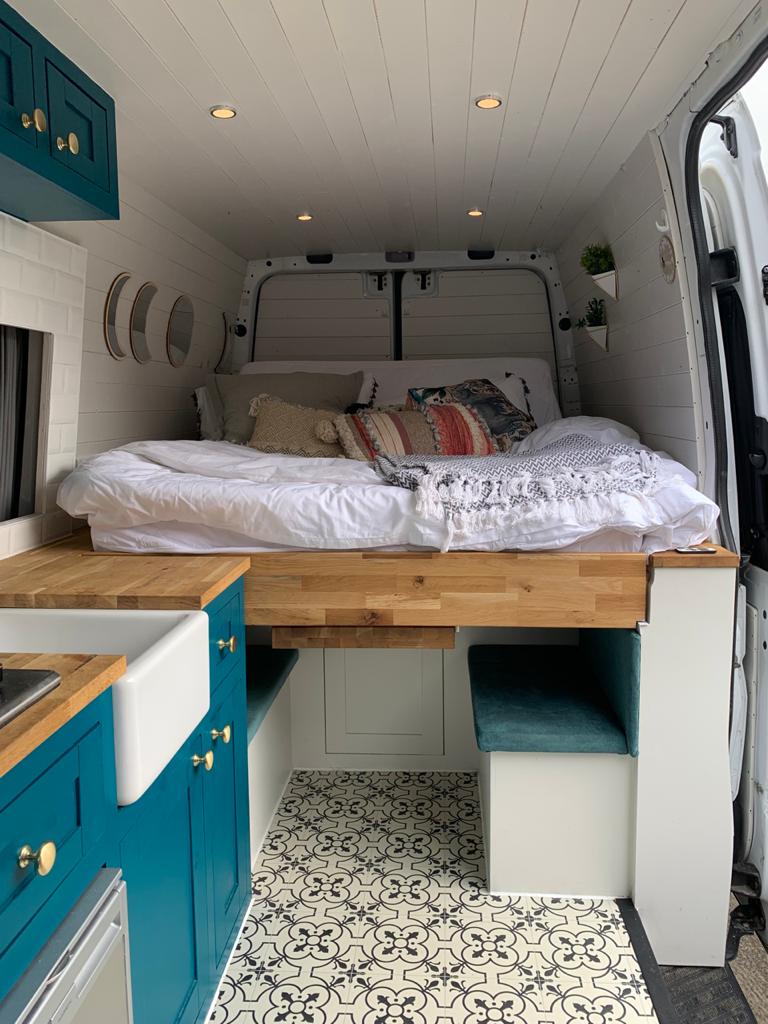 £36,000
Mercedes Sprinter 313 Cdi MWB
102,309 miles
Vehicle Description
High Roof MWB Mercedes Sprinter
2014
Full service history
MOT until March 2022
102309 miles
Manual. 6 years.
2 x plug sockets with 2 x USB ports.
12v electrics
Handcrafted van, completed to the highest standard and using top quality materials
All woodwork solid oak and bespoke.
2 x gas hob. Porcelain sink. Fridge unit with small freezer compartment. Spotlights on a dimmer switch.
EC160 Power supply unit to run the lighting, water pump and fridge from. Runs from and charges from vehicle battery & hook up. Great for wild camping as power can last up to 48 hours.
2 x passenger seats on a swivel system to allow extra room.
Full size double bed. Pulled out over the seating area.
2 x seats and pull out table.
Wood panelling throughout.
Cupboard area under the bed. Split so allows for a boot space accessed from outside and also storage inside the van accessed from under the bed. More storage under both of the seating areas. Cupboards over the drivers seat and shoe storage area behind the passenger seats.
Beds Description
1 x full size double bed.
Pulled out over the seating area.
Registered Vehicle Type
Other - see description for explanation
Base Vehicle Condition
Refurbished
Converter Type
Professional - Handcrafted
Converter Condition
Used - Excellent
Maximum Weight (MAM or MTPLM)
3,500kg
Unladen Weight Verified?
NO - the vehicle has not been weighed since completion
Gas sign-off supplied
None
'We like the style' means that Quirky Campers would approve it for hiring but you must still check that the gas, electrics and weight were done properly. For some tips on what to look out for read this. If the listing has no Gas Safe certificate, no unladen weight and no electrical sign-off please proceed with caution!
Please note: Quirky Campers do not inspect the listings for accuracy or check campervans in person. We have asked sellers to provide evidence of certificates and paperwork however you MUST check yourself that the information provided is present and correct. You will need to exercise the normal due diligence when buying any vehicle.