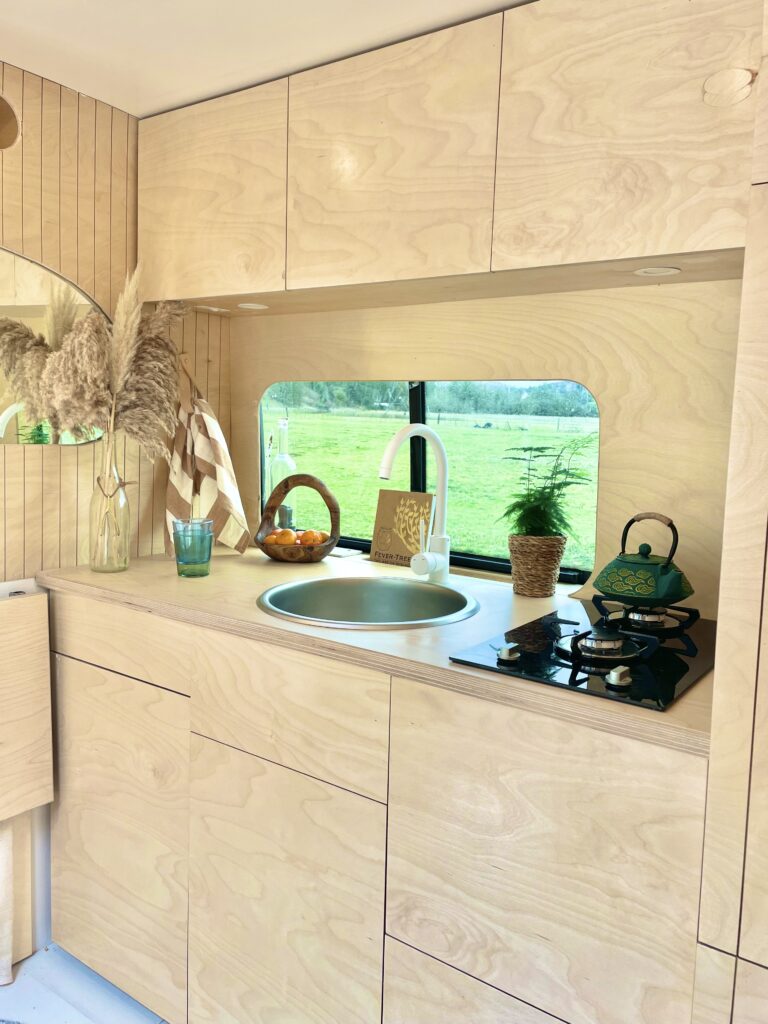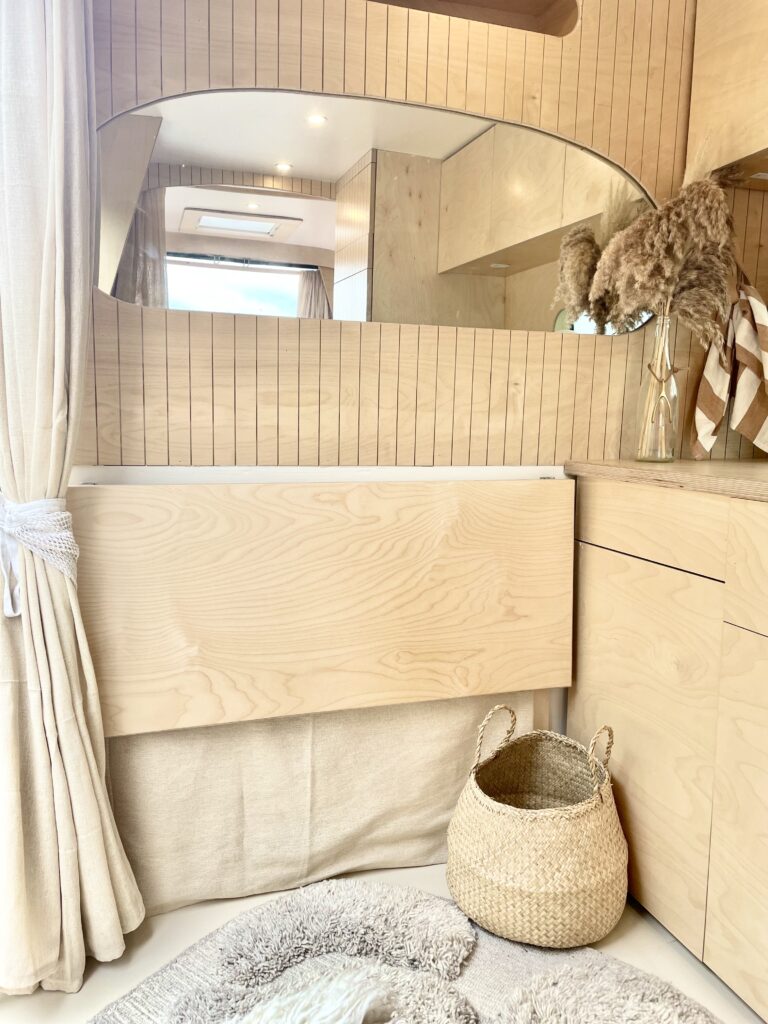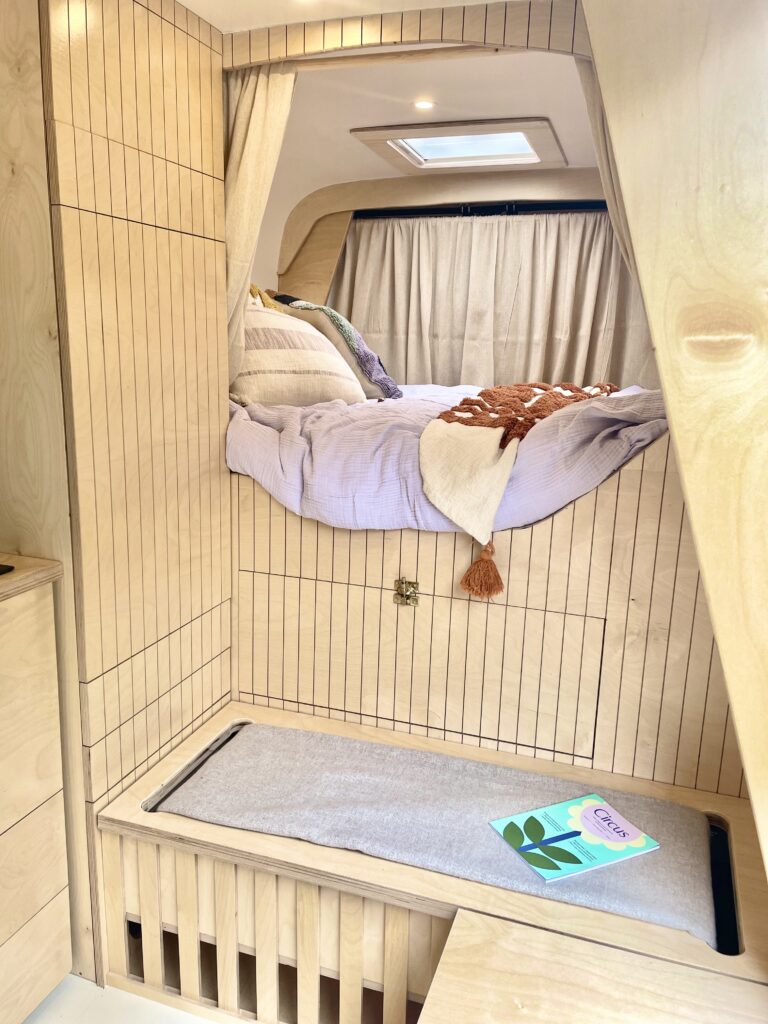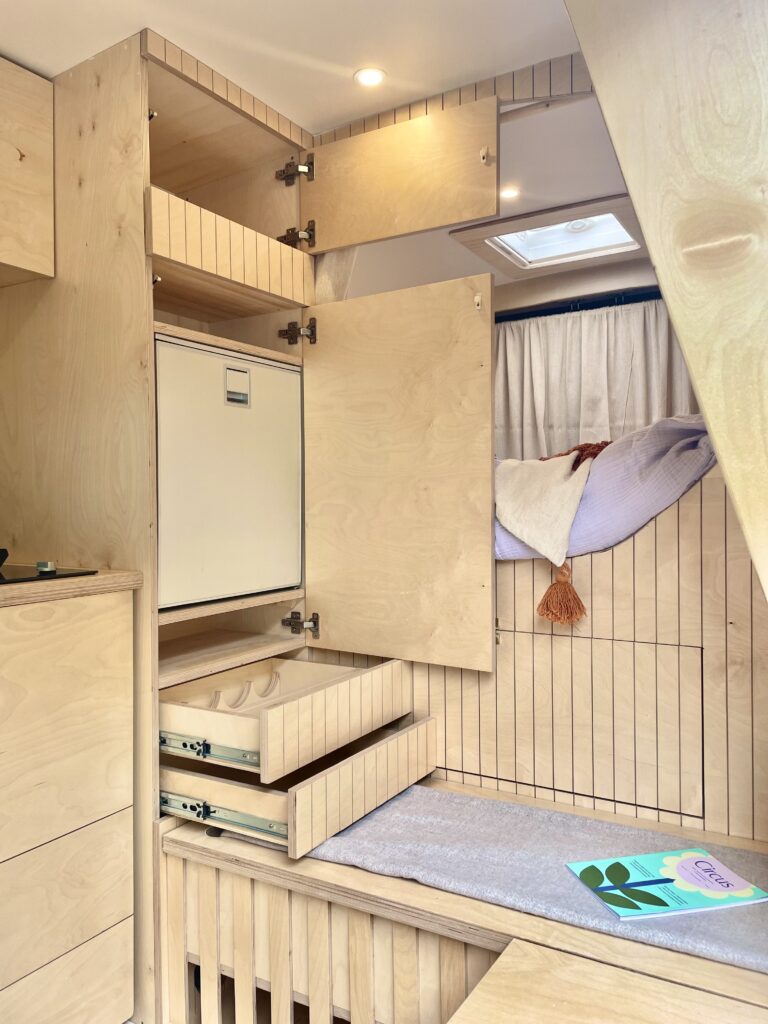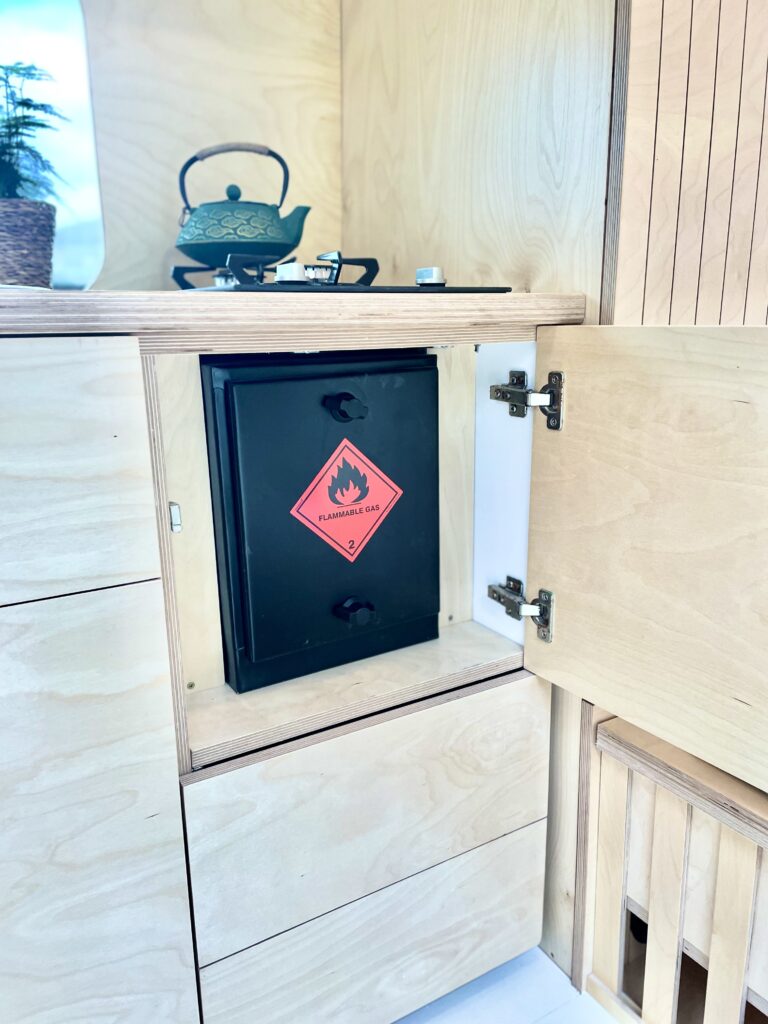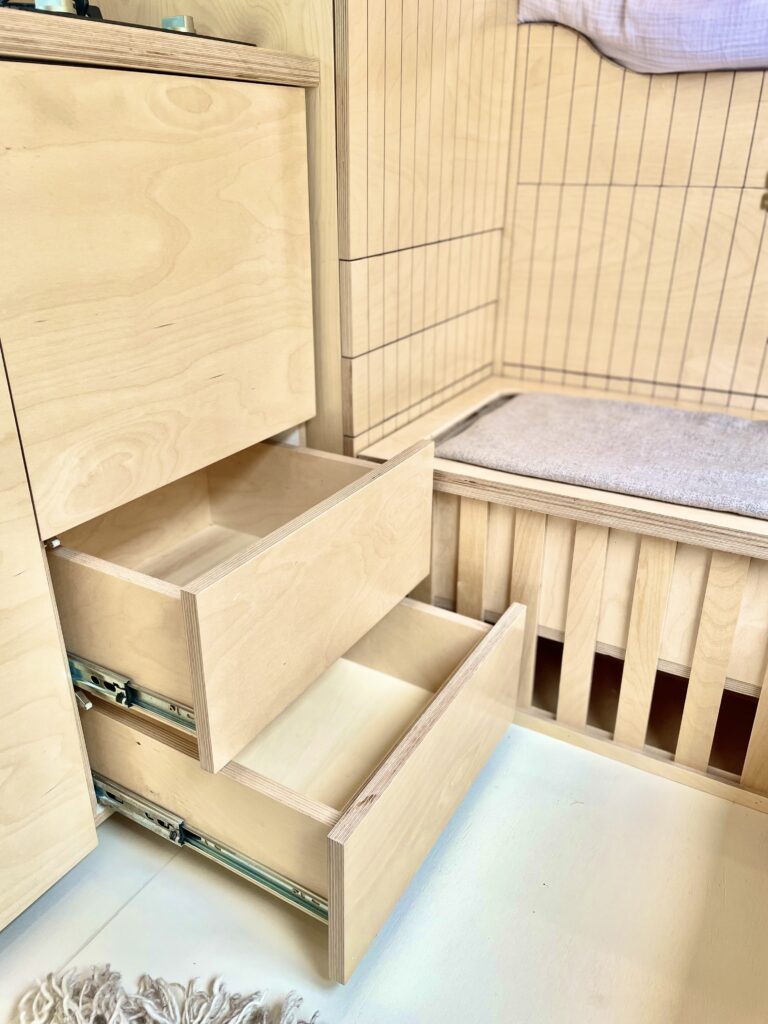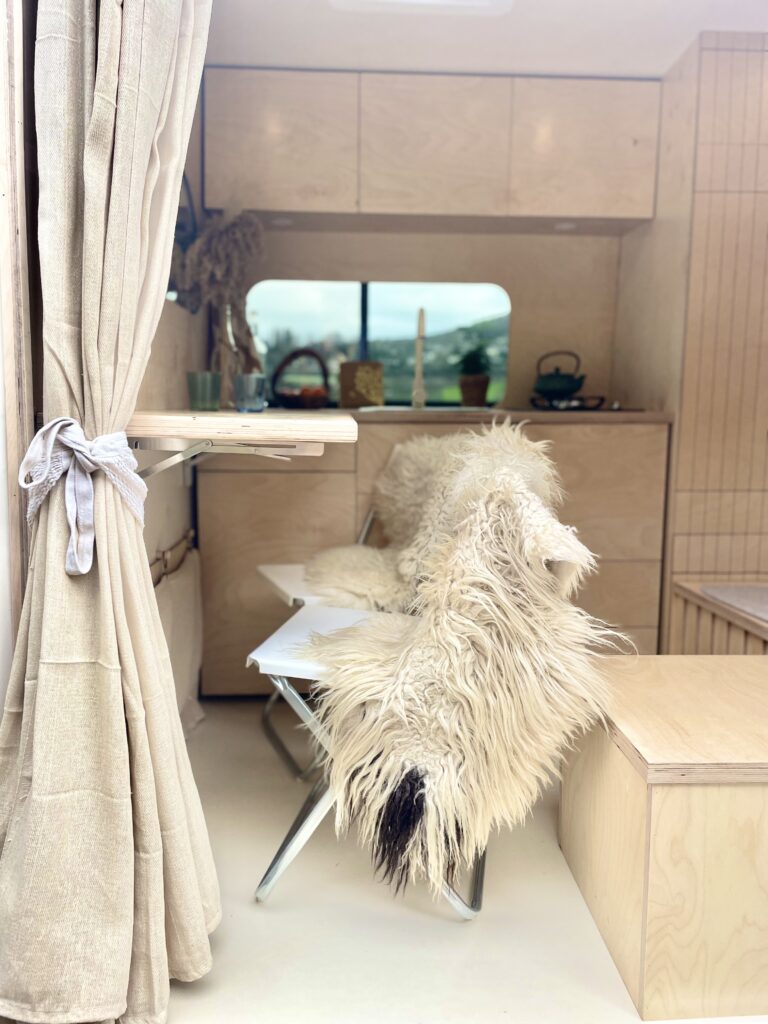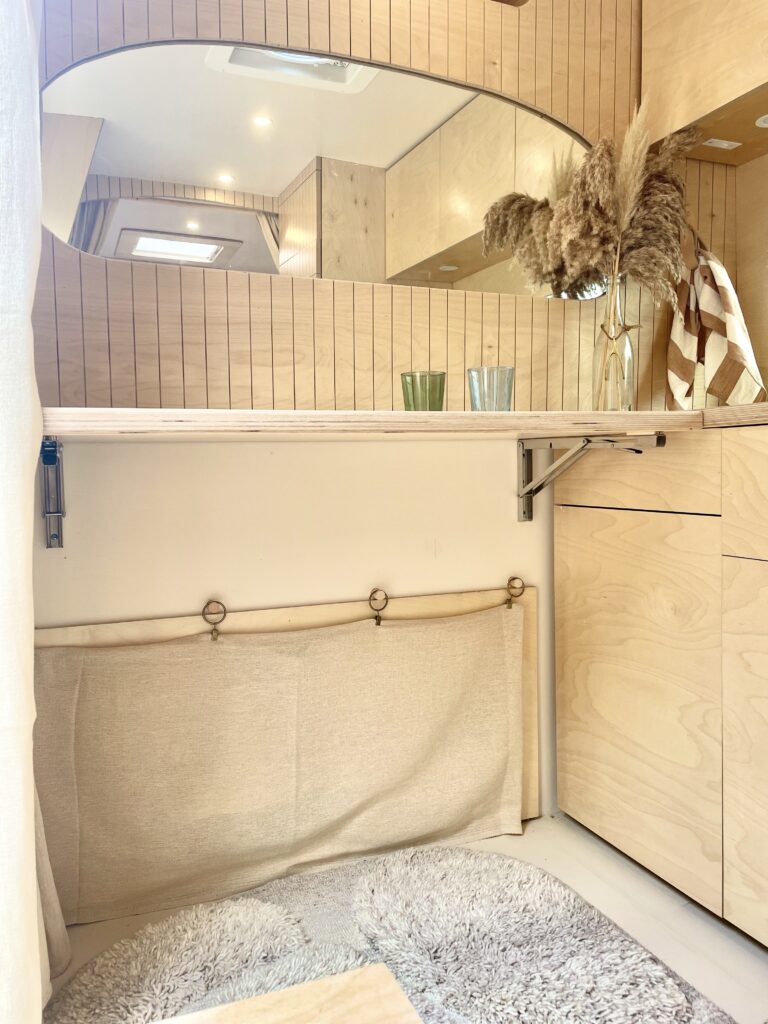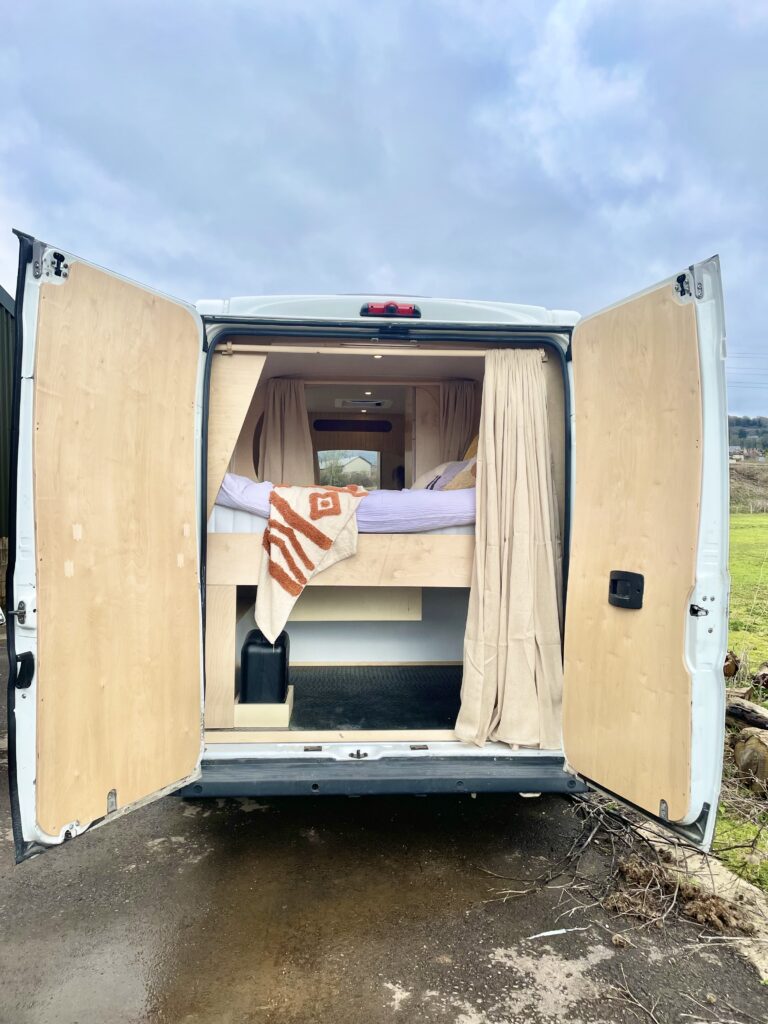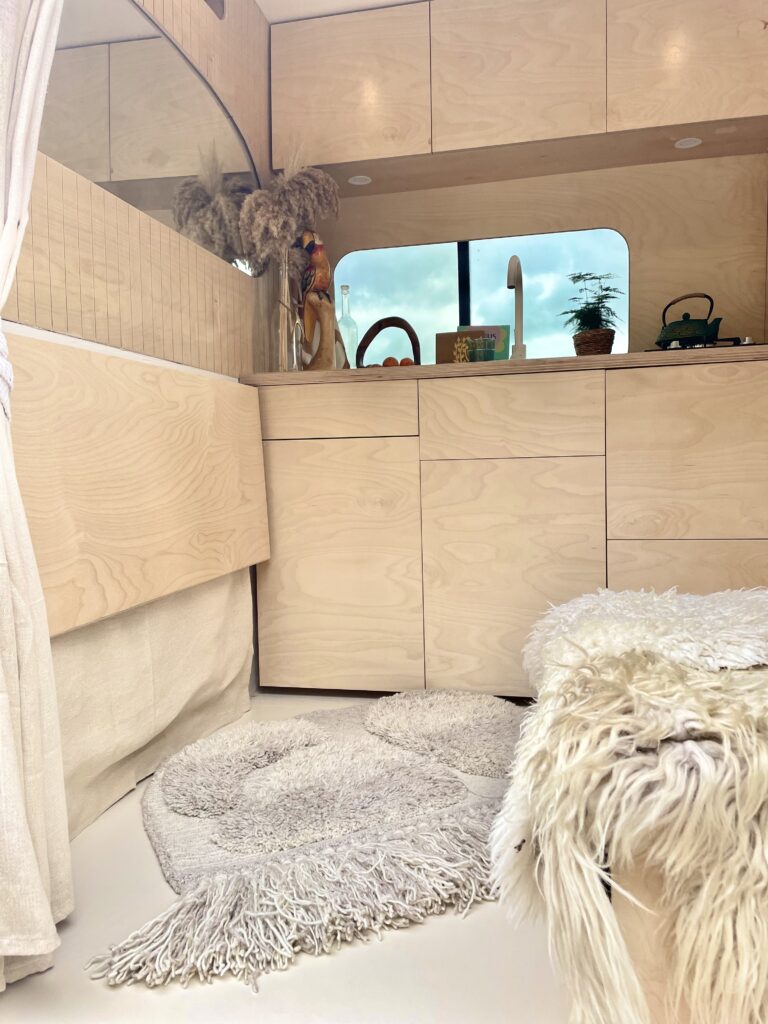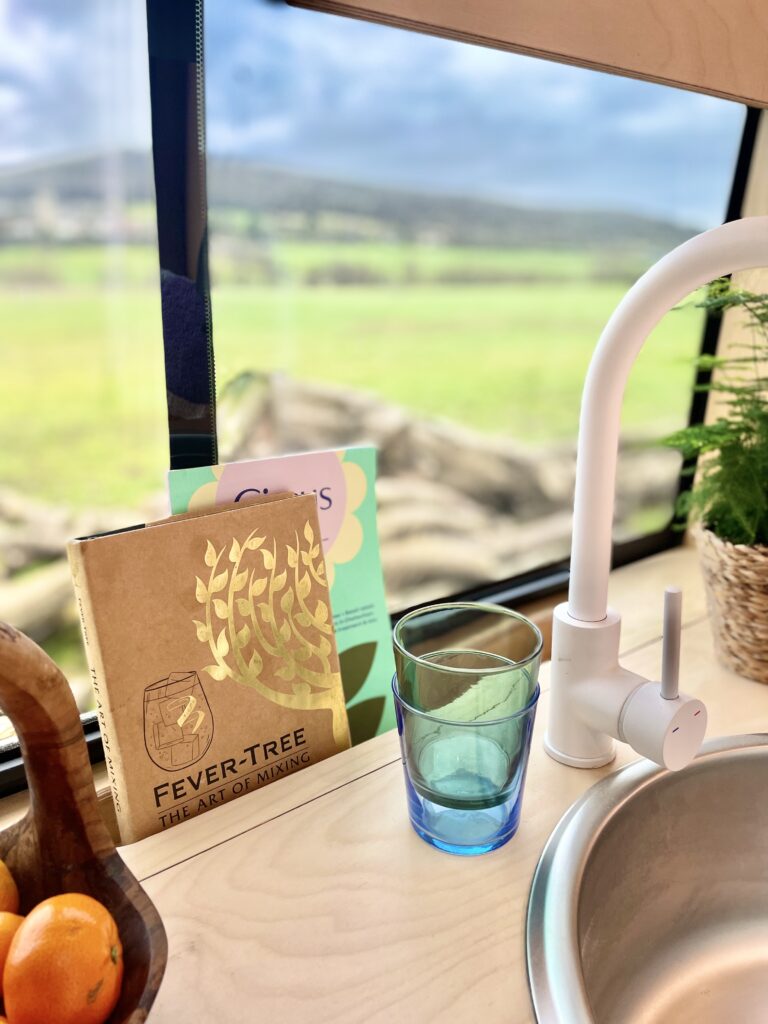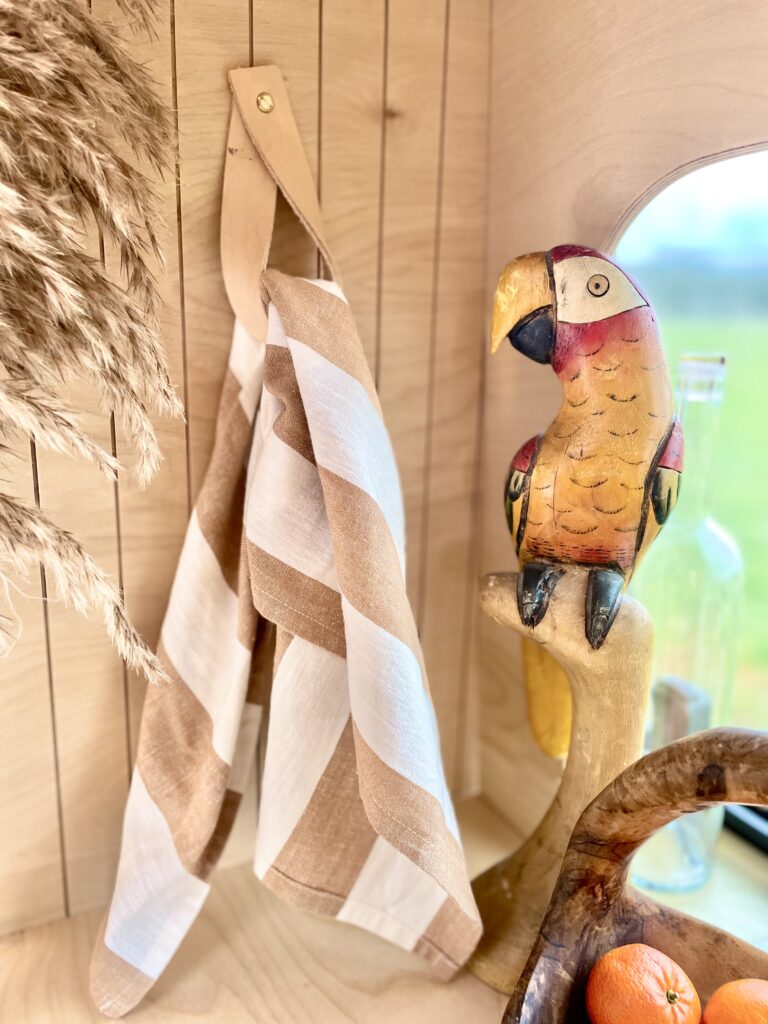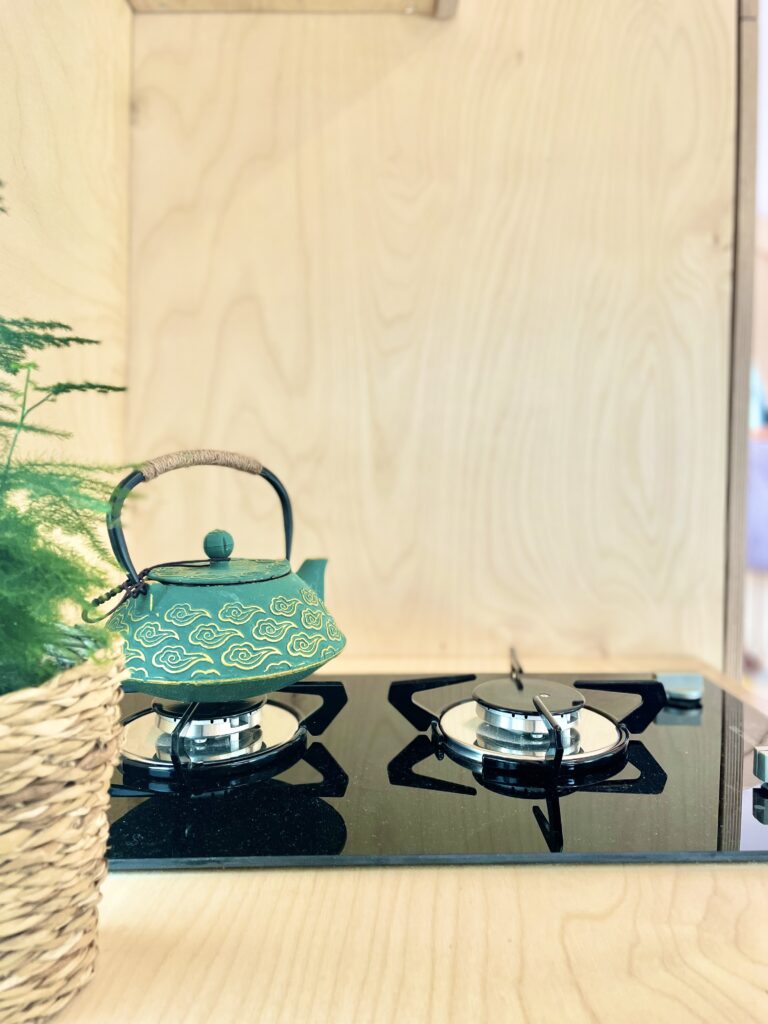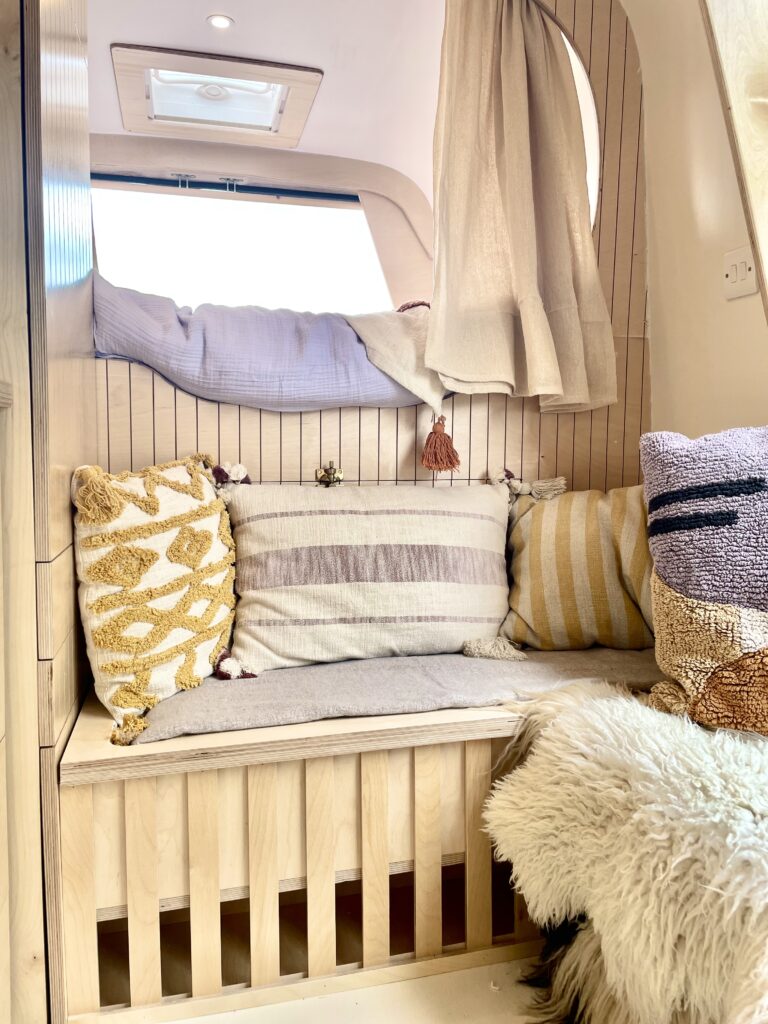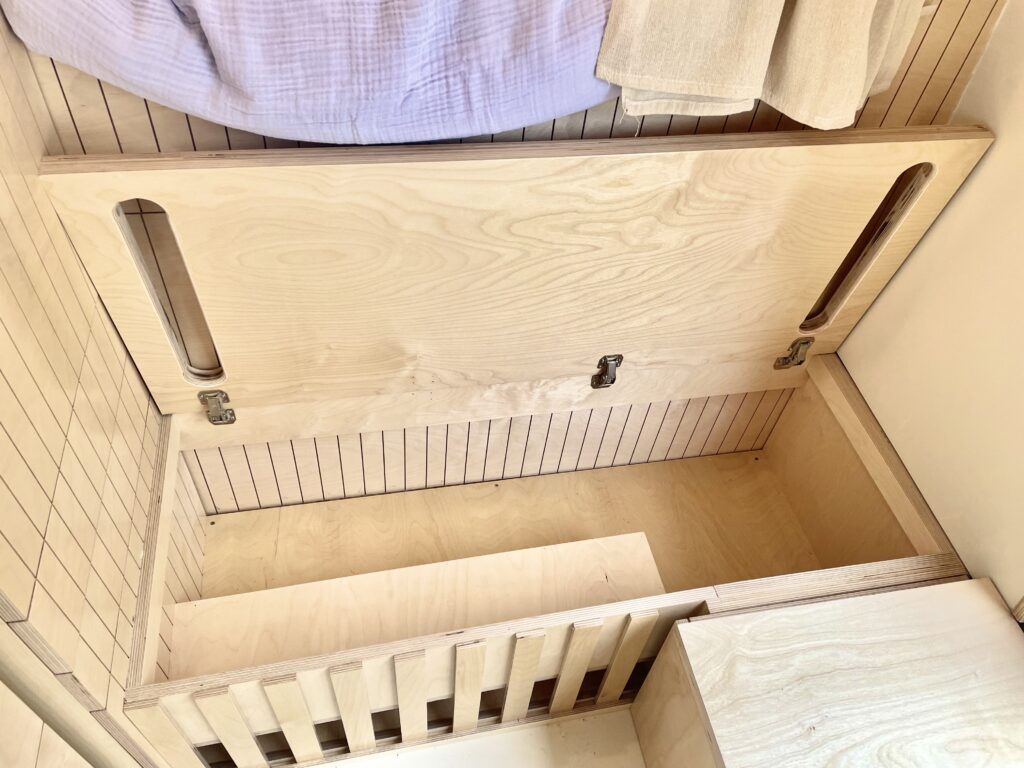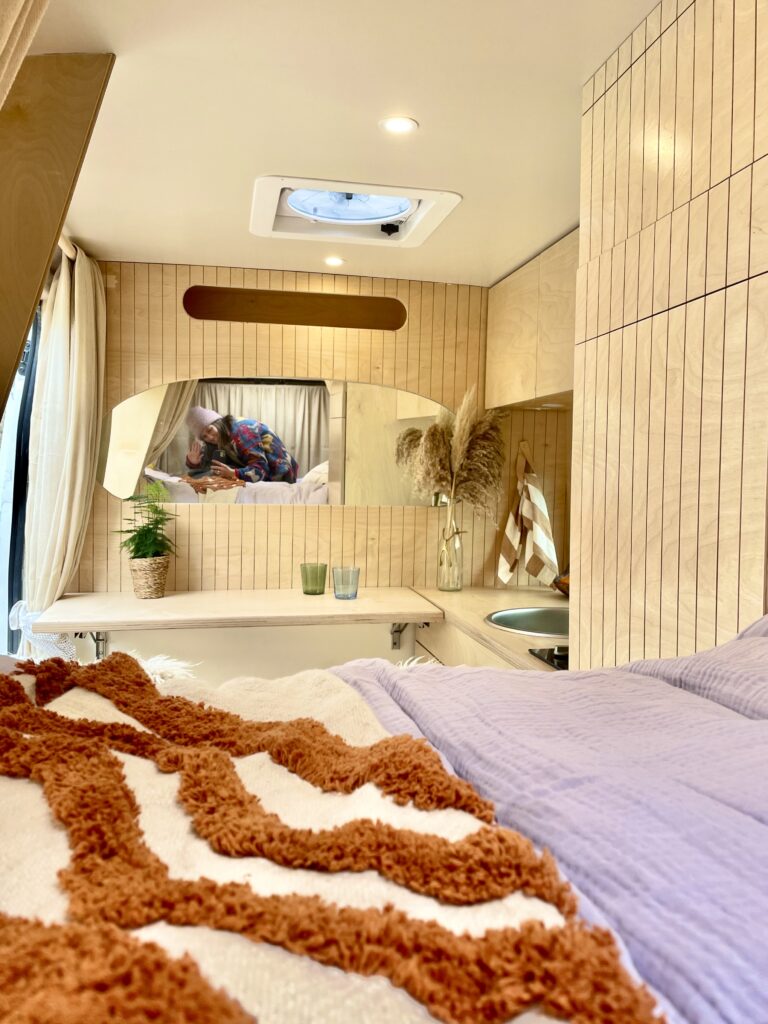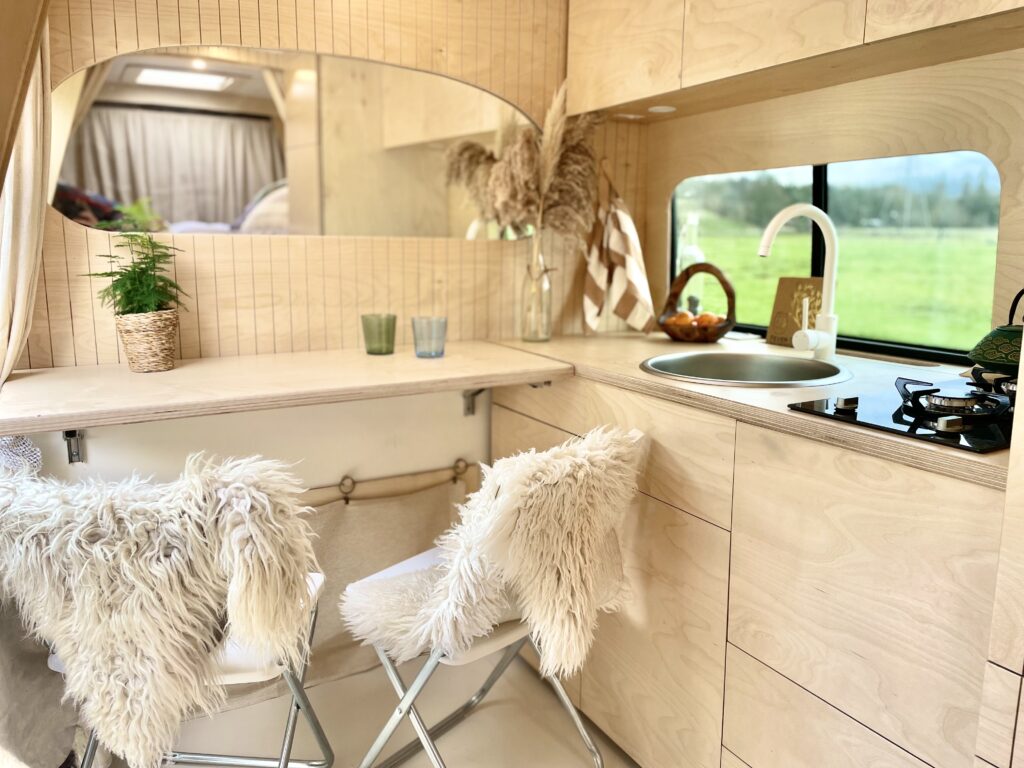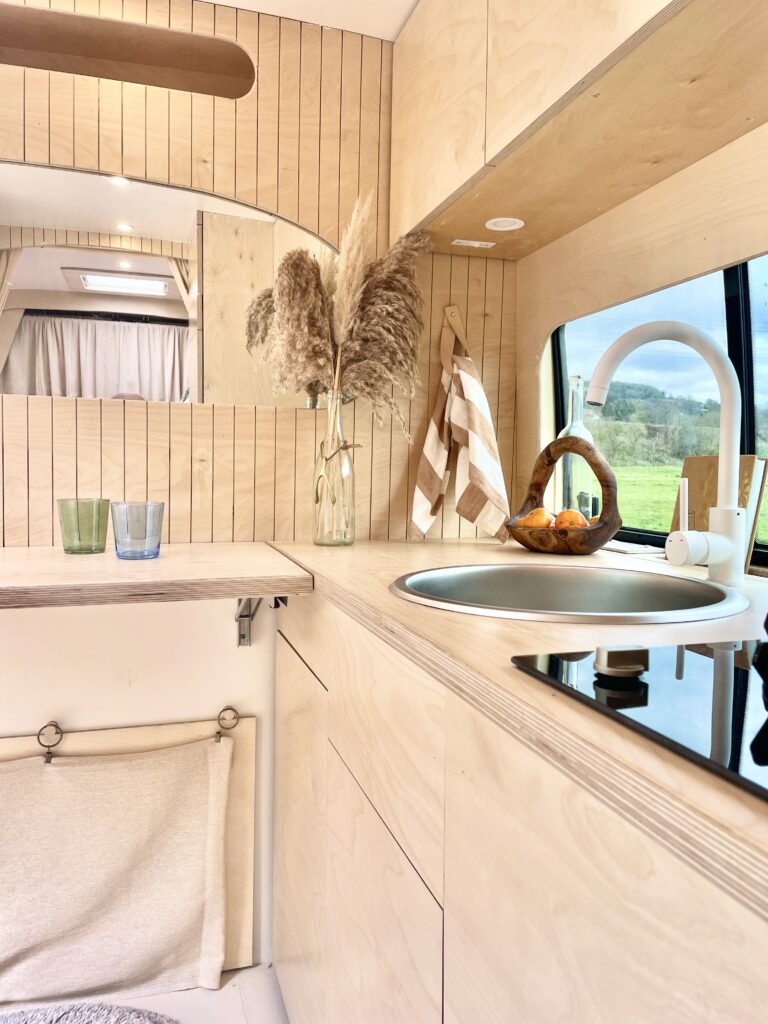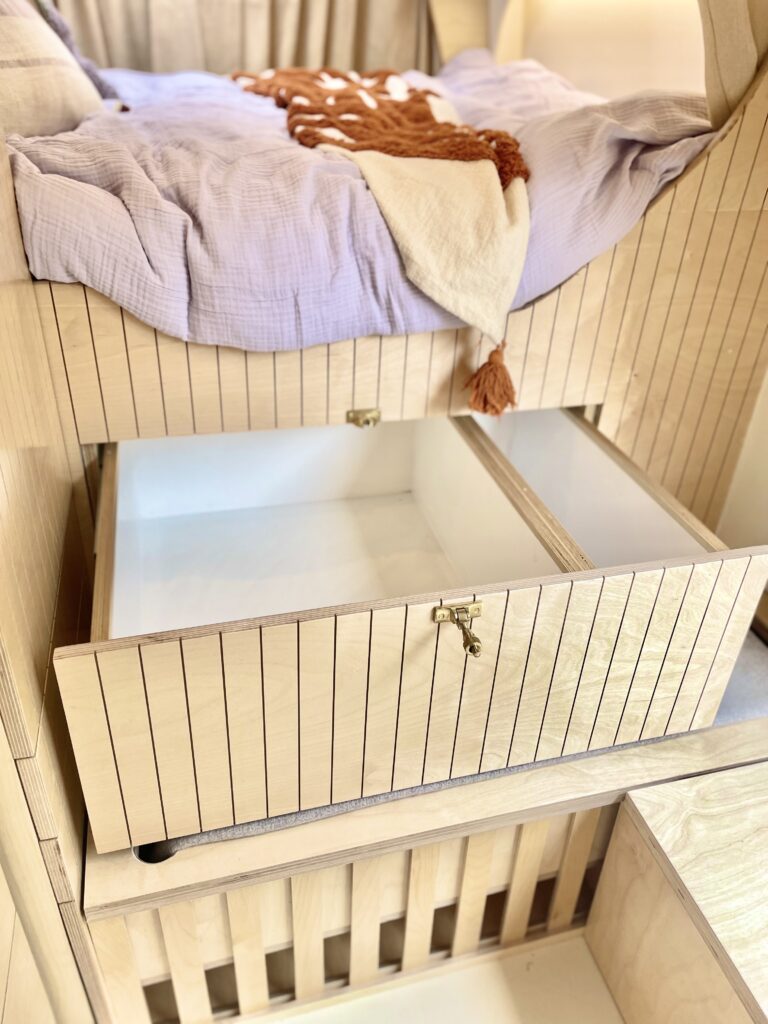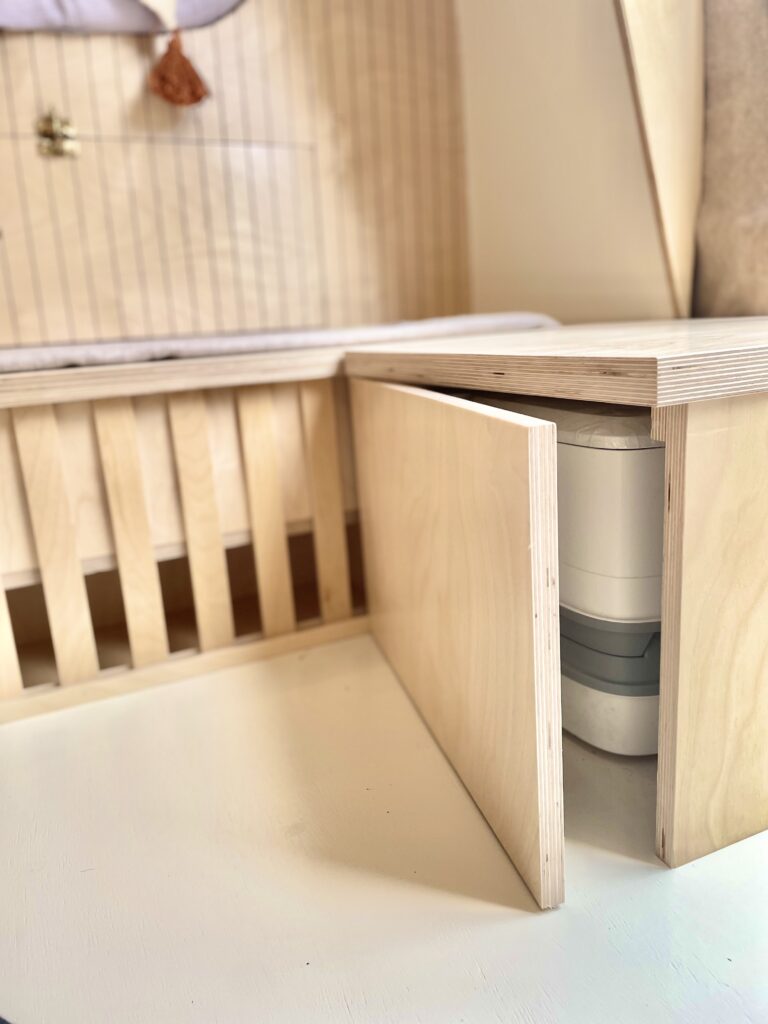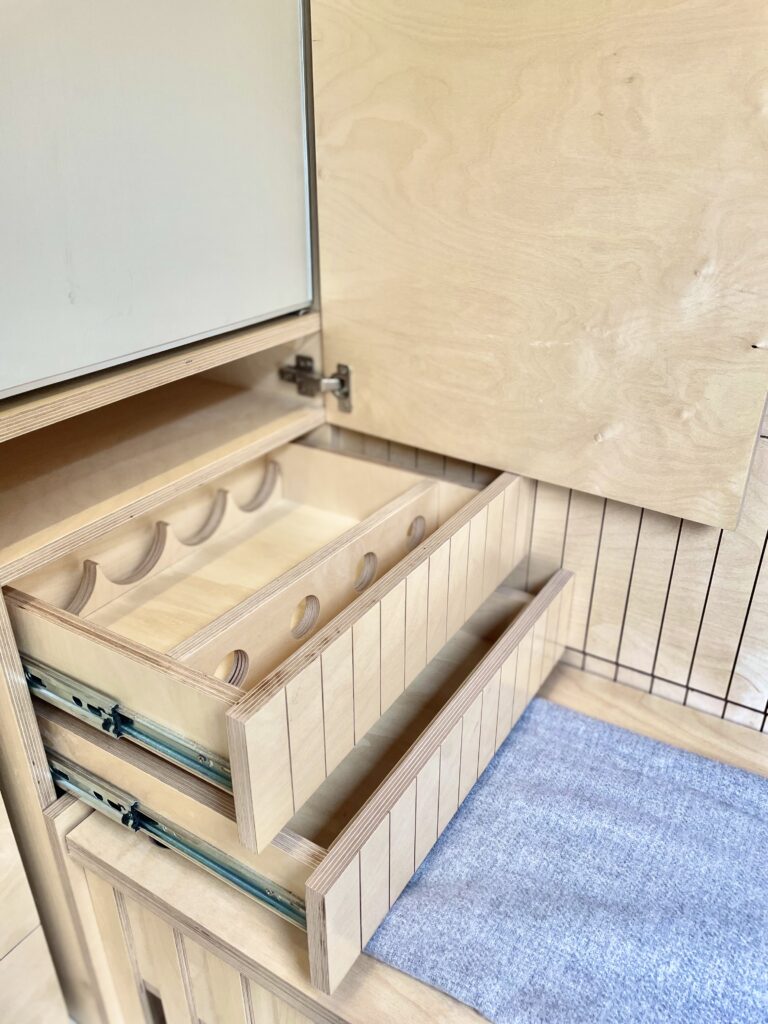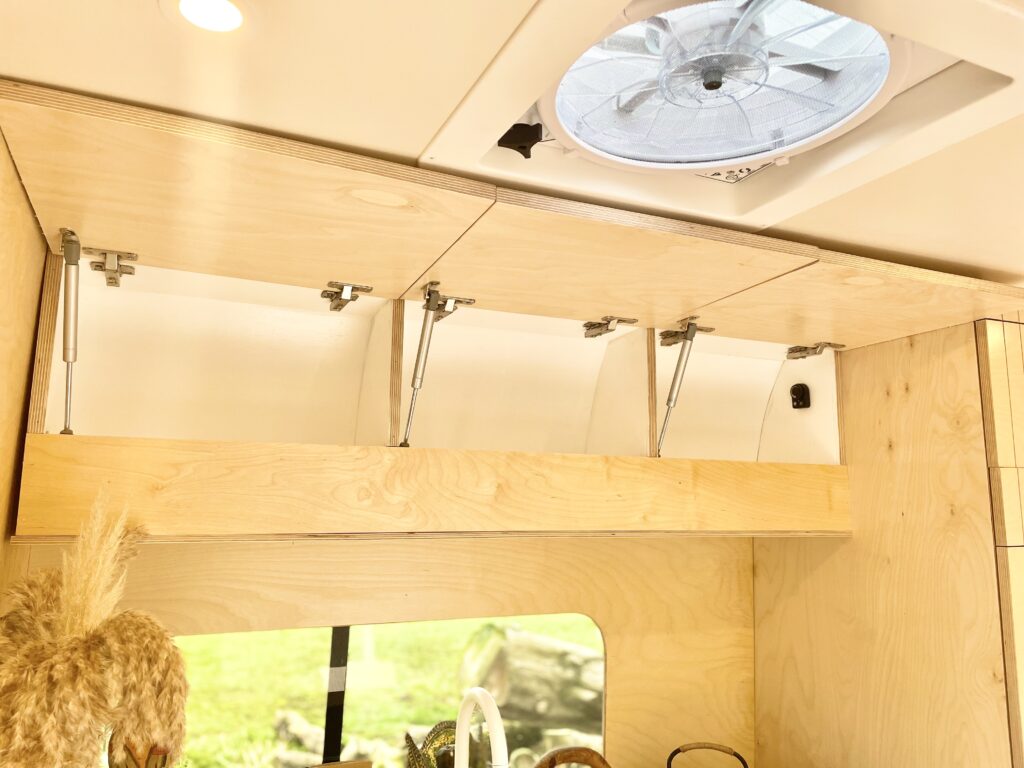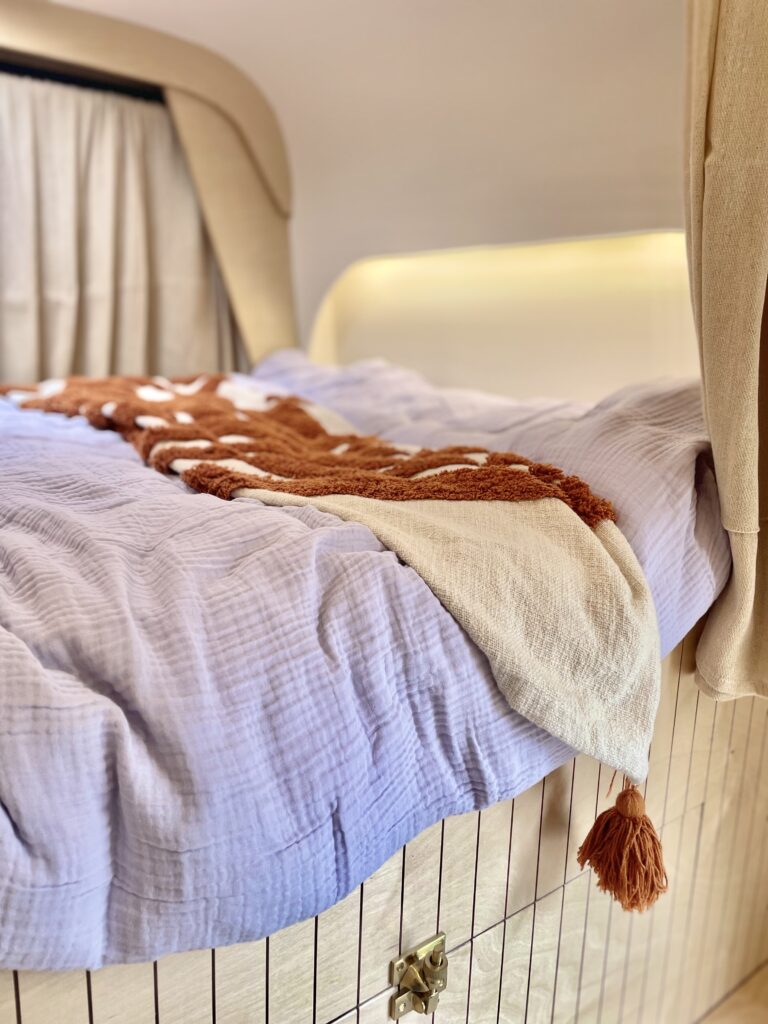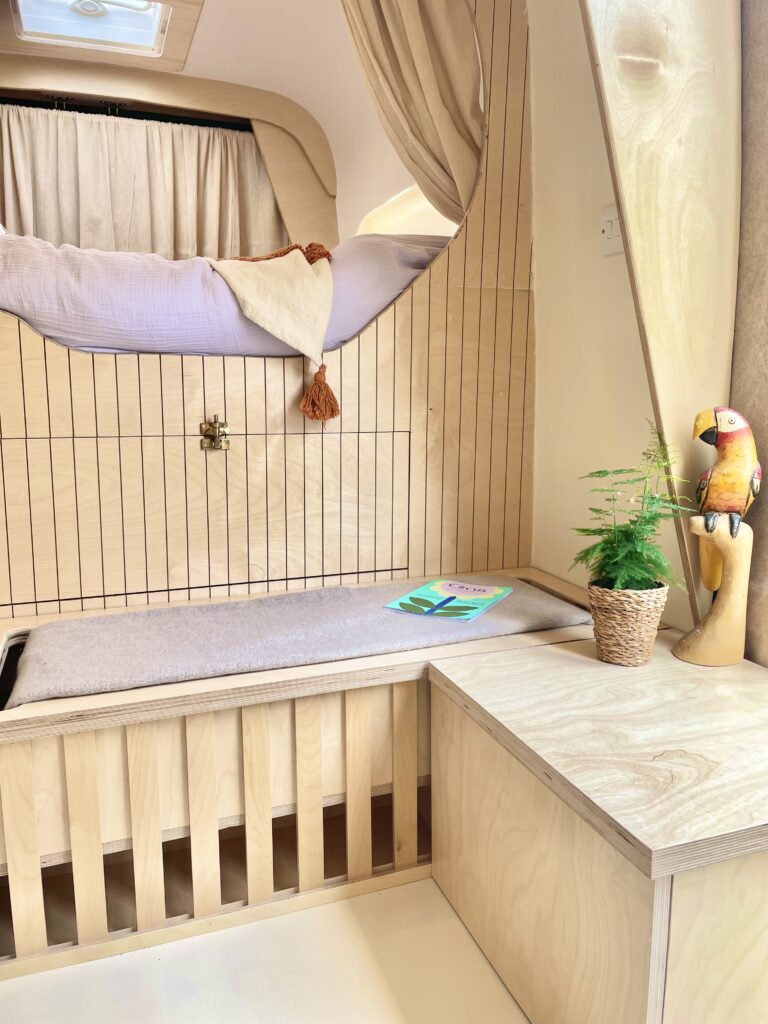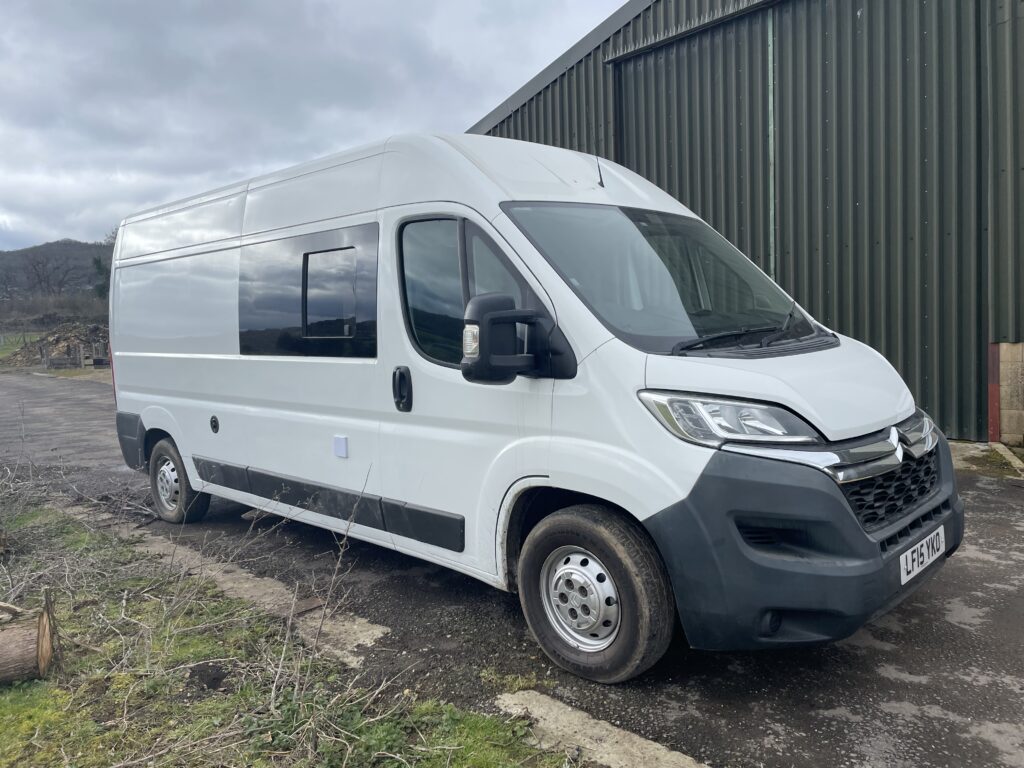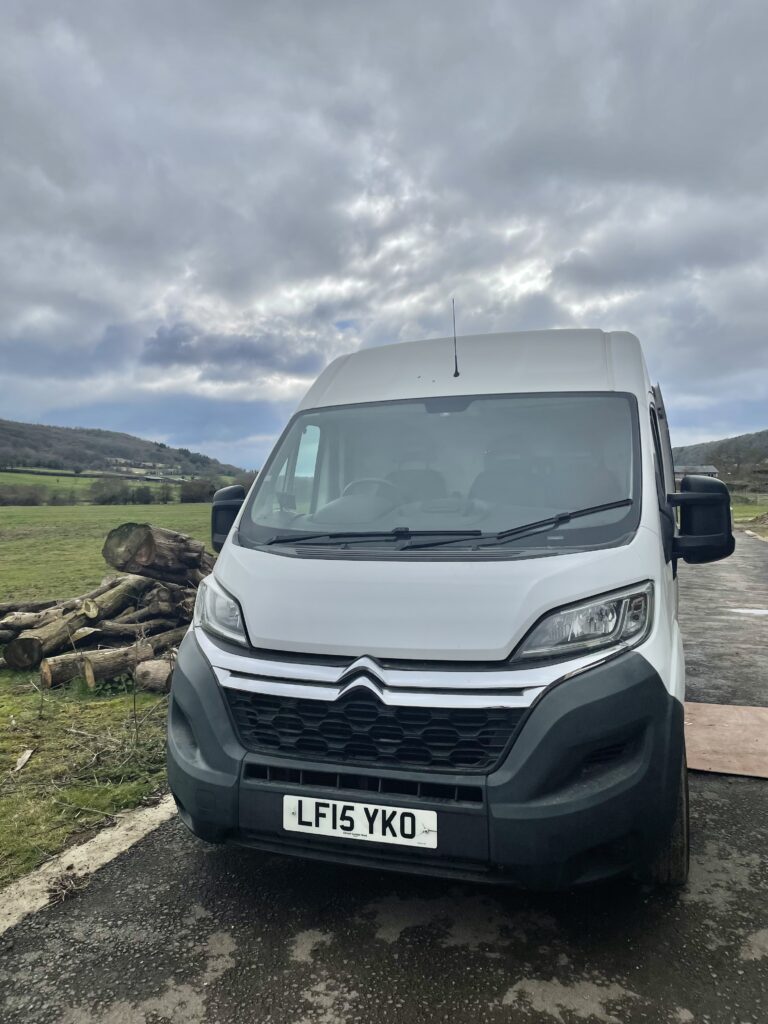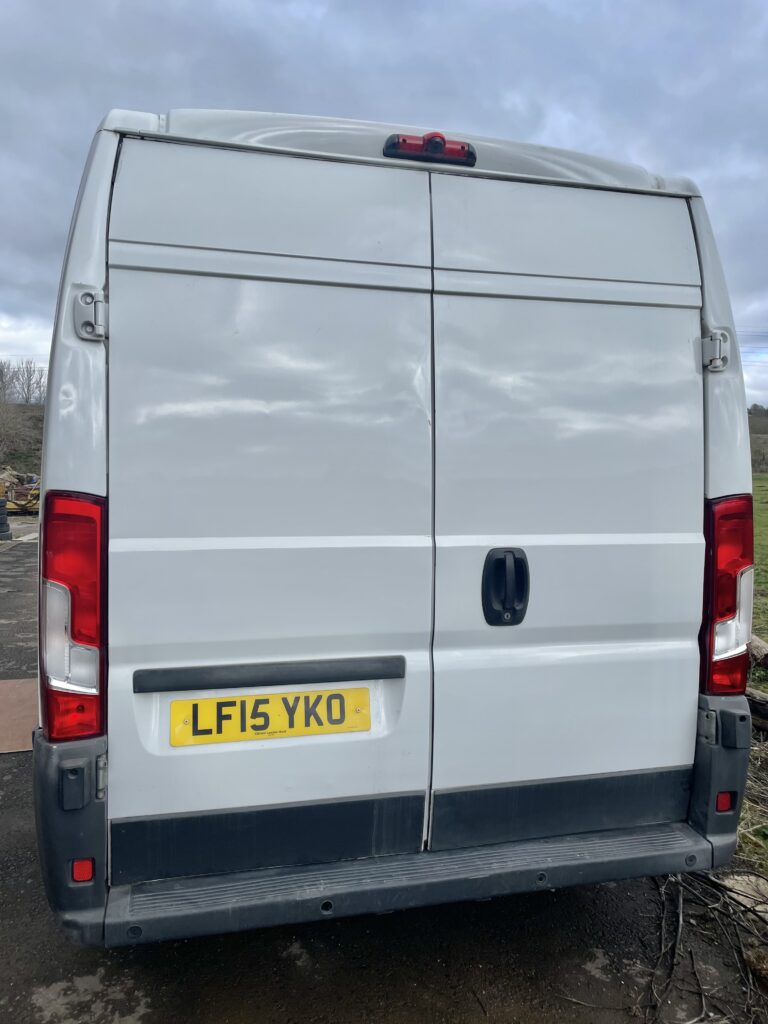 Sold
£26,995
Used
104,000 miles
2 Berths
---
---
Conversion Description
This is Marmaduke, he is our most recent creation and we love him! Handcrafted from our favourite material, birch ply, he absolutely exudes minimal beauty with clean lines but packs a punch with clever storage design and practicality.
With a unique, never before seen (and that's tricky in such a small space!) layout, we hope that we've designed something really special for you to enjoy magic moments on the road in.
With a flip up table and secret dining chair hideaway (you can take these chairs outside too by the way, we like a double use) the main area of Marmaduke immediately becomes multi-purposeful. A very spacious chill out area in one instance and in the next, a cosy dining area with a view. The flip up table also provides extra surface when preparing sumptuous meals to cook on the two ring hob in the kitchen whilst gazing out at whichever view you choose! Here a window nook provides a little extra space for a cookbook or two and some bottled herbs and spices.
Marmaduke showcases a mirror on the back wall which makes him feel so, so big and roomy, especially when the back doors are open and it reflects a sweet view. A cubby above the mirror is the perfect spot to have a hanging plant we'd say!
There is storage, storage and more storage in Marmaduke. All the while never feeling cumbersome but instead minimal, sleek and unassuming. You'll find cupboards under the kitchen worktop, cupboards above the kitchen worktop, cupboards above the fridge, and drawers underneath the fridge, a huge pullout drawer underneath the bed, seat storage in the step up to the bed and let's not forget the ginormous storage area underneath the bed accessible by the back doors. It's safe to say you'll be able to fit anything and everything in Marmaduke whether it's just for a weekend womble or full time living.
The bed is cocooned and cosy with mood lighting arches at each end to create an inviting hideaway on an evening or with the addition of a skylight and the back doors open it creates a beautiful bright sanctuary during the day.
If you're ever caught short at a moments notice, Marmaduke, has the great addition of a toilet in an extremely discreet place.
One of my favourite sweet spots of Marmaduke is the seat/step/storage up to the bed. A unique design here means a beautifully soft blanket can be folded over and into the bench to create a snug seating area which can easily be taken out to use elsewhere; perhaps on a summers evening outside when the sun begins to go down but you're not ready to head back inside just yet!
Take a peek below at the all important specifications list:
Thetford 2 burner hob
Webasto CR65 12v fridge
Autotherm 4kw diesel heater
Maxx air vent 
Domestic heki mini light vent
240ah leisure battery
Cargo switch relay 140ah
Epever mppt controller 
150w solar panel
1200watt invertor
240v consumer unit
12v water pump 
12v fuse board and crossover switch
Cassette loo 365
Gastore Butane tank
Portable 20L waste tank
Underslung fresh 66L water tank 
2 x side sliding windows
Dometic Circle sink
12v lighting throughout
External service plugs ie (,water,240v)
Reversing camera
Sold with 12 month MOT
Fully serviced
We've enjoyed every moment of creating Marmaduke and we'd now love to hand him over to someone to show him the road! Please do get in touch for any extra information, any extra photos or videos, we'd love to chat with you.
Mollie & Jason
@marwood_makes
---
The contact details for this vehicle are no longer available because it has either sold or the listing has expired.
---
Registered Type:
Panel Van (meets DVLA standards)
Driving Side:
Right-Hand Drive
Vehicle Length:
6.00 meters
Converter Type:
Professional - Handcrafted
Gas Sign-off:
Landlords Gas Safe Certificate
Max Weight (MAM, GVW or MTPLM):
3,500kg
Unladen Weight Verified:
No - the vehicle has not been weighed since completion
---
---
We like the style means that Quirky Campers would approve it for hiring but you must still check that the gas, electrics and weight were done properly. For some tips on what to look out for read this. If the listing has no Gas Safe certificate, no unladen weight and no electrical sign-off please proceed with caution!
Please note: Quirky Campers do not inspect the listings for accuracy or check campervans in person. We have asked sellers to provide evidence of certificates and paperwork however you MUST check yourself that the information provided is present and correct. You will need to exercise the normal due diligence when buying any vehicle.
---