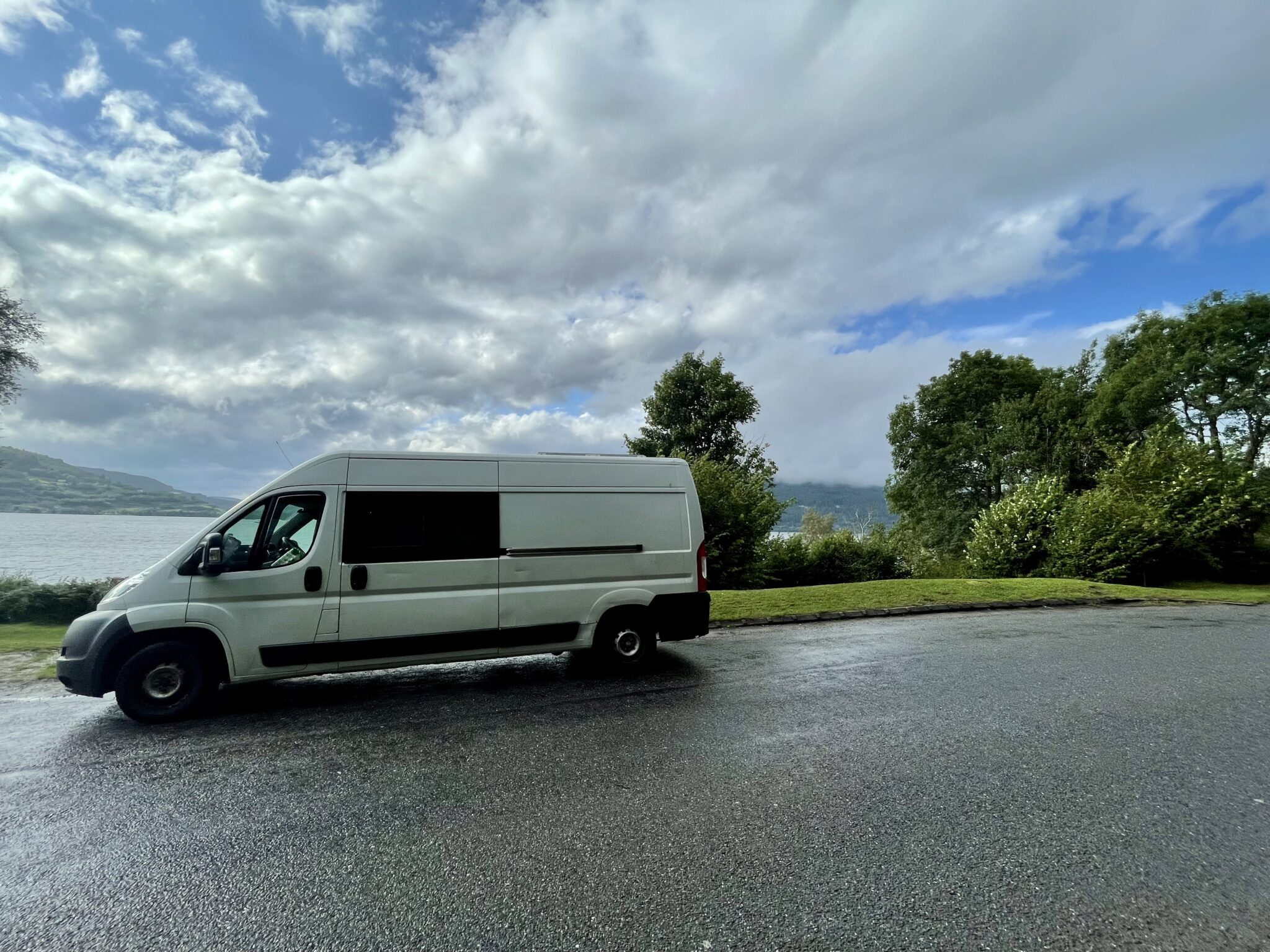 Vehicle Description
Full double bed
Seating/Sleeping for up to 3 people
Lots of storage
Fully insulted
Full running water
Gas Hob Burner
30L Compressor Fridge/freezer
95Ah AMG leisure battery
12v electrical system
Split charge relay ready
240W mains hookup
175W Solar panel charging controlled by VictronConnect app
Fiamma Skylight
Fully equipped and furnished ready for use
MOT due April 2022
Conversion Description
This van offers a full size static double bed with a sofa that is also used as a single bed.
It is modern, clean and spacious, and has everything you need. Suitable for plugging in at campsites as well as staying off grid!
2 blacked out window which both open.
Drives well and is in excellent condition for its age with low miles.
The van is lit with LED spotlights throughout. 2 UK plug sockets and 4 USB ports.
The kitchen is installed with a 25L clean water tank and a gas canister. The grey water runs straight out of the van to create more space on the inside.
The sofa comfortably seats 3 people with plenty of under seat storage.
This is the perfect van which we will be very sad to say goodbye to, but he is ready for someone else to love him as much as we do!
Registered Vehicle Type
Panel Van (does not meet DfT standards)
Base Vehicle Condition
Used
Converter Type
Self Build - Handcrafted Start-up
Conversion Condition
Used - Excellent
Maximum Weight (MAM or MTPLM)
3,500kg
Unladen Weight Verified?
NO - the vehicle has not been weighed since completion
Gas sign-off supplied
None
'We like the style' means that Quirky Campers would approve it for hiring but you must still check that the gas, electrics and weight were done properly. For some tips on what to look out for read this. If the listing has no Gas Safe certificate, no unladen weight and no electrical sign-off please proceed with caution!
Please note: Quirky Campers do not inspect the listings for accuracy or check campervans in person. We have asked sellers to provide evidence of certificates and paperwork however you MUST check yourself that the information provided is present and correct. You will need to exercise the normal due diligence when buying any vehicle.