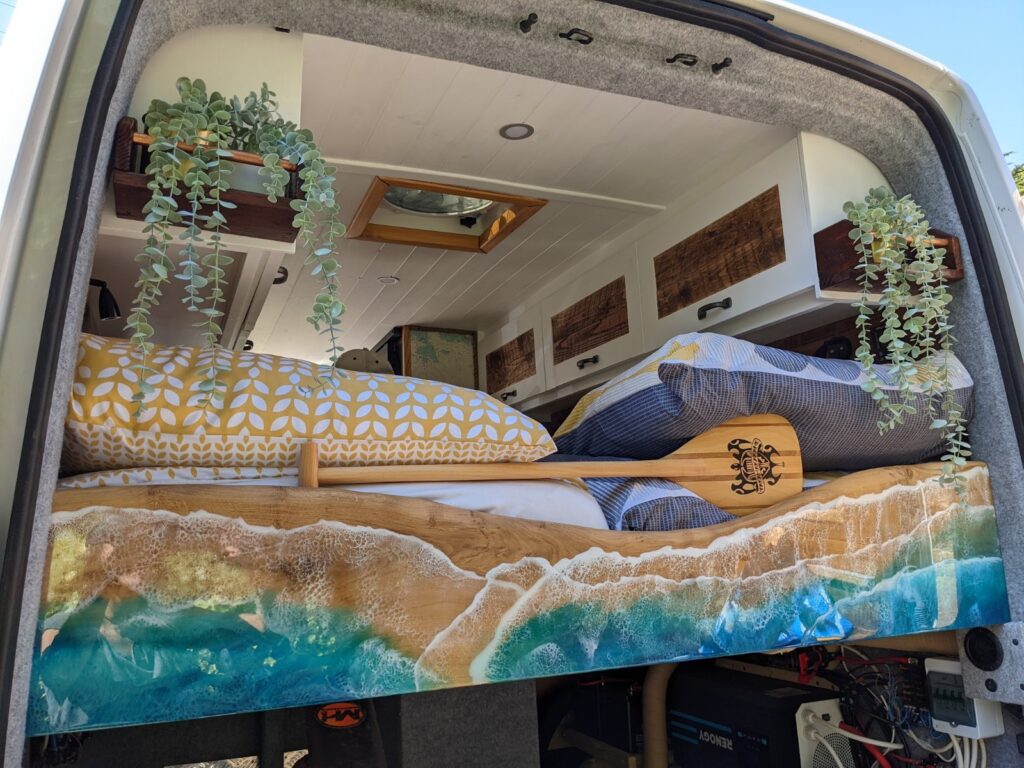 Waiting List
Varies. Get in contact to see when we could fit you in.
We are a small, all female, bespoke campervan conversion company nestled in the village of Lympstone in East Devon.
Specialising in building beautifully handcrafted, quirky campervans, Zoe combines her passion for interior design & living the van life, together with her expertise in furniture making and joinery, to build bespoke campervans with the female touch. Each and every detail is carefully considered, from design and lay-out through to the build process, execution & with weight in mind.
Each van is completely unique to the next and is built for you and only you in mind, from functionality and layout, through to unique and personal details. For example, we used old shipping charts to adorn the bathroom walls, these were charts that the customer had used to navigate the waters around France. It's eye-catching elements like these that make the vans distinctively different, and what will set your van apart from any other.
Whether you are looking for a small day camper or an 'all bells and whistles' off-grid home from home, we can work with you to bring your distinctive vision to life.
We have lived and travelled in campervans for 10 years so really know what you actually need in a campervan build and can offer lots of advice based on personal experience.
Landlords Gas Safe Certificate
Landlords Gas Safe Certificate
Guaranteed Appropriate Payload
DVLA Motor Caravan Registration
Electric Conversion Experience
Has experience with converting new electric vehicles.
Has experience with retrofitting classic vehicles.
No experience, but happy to take on an electric conversion.