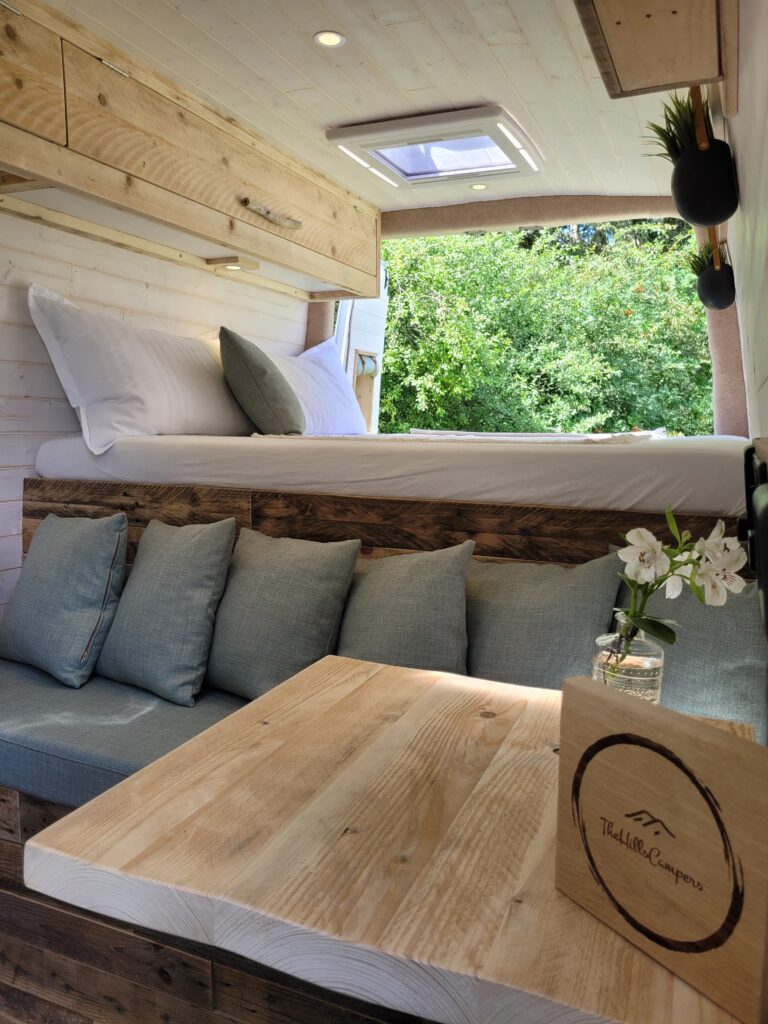 Waiting List
Next Available Slot February 2024
At The Hills Campers we handcraft stunning bespoke campervans from our workshop in Glasgow. Our team can create dream campervans in as little as 8 weeks.
Every campervan we produce is tailored to the individual, using the finest quality materials and latest technology. Whether your camper is for weekends away or your new home we can design to suit your needs and taste.
We build all our campers from scratch using a base vehicle of your choice, which we are happy to source for you. We welcome any ideas to make the most of the space your van provides, whether you need space for the kids, the dog or the bikes!
We have a team of professionals for every element of the build ready to take on anything, from electricians to upholsterers.
We pride ourselves on attention to detail and this is reflected in our work.
✔ Quirky Approved:
Guarantees a top-quality conversion and exceptional customer service from a trusted business.
Membership Number:
QC221224
Landlords Gas Safe Certificate
Landlords Gas Safe Certificate
Guaranteed Appropriate Payload
DVLA Motor Caravan Registration
Electric Conversion Experience
Has experience with converting new electric vehicles.
Has experience with retrofitting classic vehicles.
No experience, but happy to take on an electric conversion.
Lauren & David
We brought our van and drove it to Alex for its 8-week transformation and we couldn't be happier with the results. The craftsmanship is Exemplary and we …
S. O'Hagan
Right from our first meeting, it was clear that Alex and Leah were the real deal. They took time and care to understand what I was looking for …
Zoe
From start to finish Leah & Alex at The Hills Campers were amazing. We had a meeting to begin with to discuss requirements & nothing was ever too much trouble. E …