Unique Van Conversions: 7 Campervans That Perfectly Capture the Personalities of Their Owners
One of my favourite things about Camp Quirky (Quirky Campers' handmade campervan festival) was seeing the vans with their owners. It's a bit like seeing people with their dogs, but with more interior design… I just love the way unique van conversions reflect their owners' personalities.
I wanted to share some of my favourite owner/campervan pics with you. These are not comprehensive; there simply weren't enough hours in the day to check out every amazing handmade camper on show. In fact we'd love to see your favourites on social media.
If you would love to spend 3 days ogling at other unique van conversions like these (or showing off your own) then don't miss out on tickets for Camp Quirky.
The Vintage Lover
Let's start with the amazing Rosie and her owner. Rosie is like a temple to all that is vintage and colourful. The conversion itself is pretty simple with a fixed bed, open shelves and a basic kitchen. But boy have they brought it to life with an incredible array of crocheted bunting, fake flowers and oodles of glorious prints; on the cushions, the curtains and the bedding. This is true inspiration for anyone looking for ideas on how to 'quirkify' their camper. And as you can see, Scarlet is a true vintage goddess herself. I've never seen anyone look more at home in their van. See more pics of Rosie the van and Scarlet's wonderful handiwork here.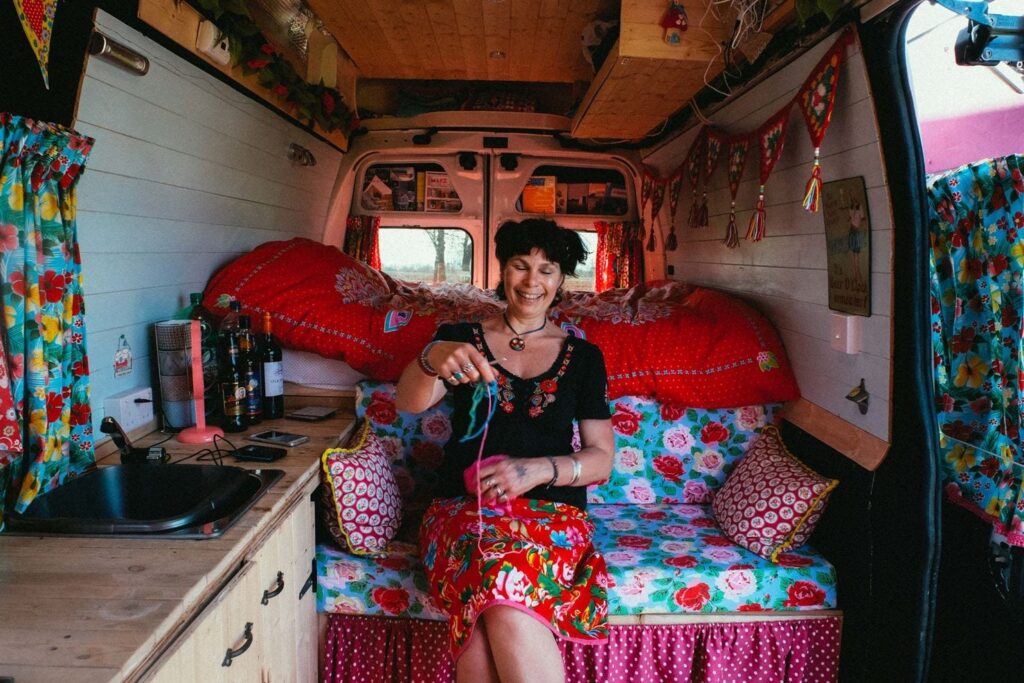 The Granny Annexe?
Next up we have Saffiyah. If you saw Saffiyah at Camp Quirky, you won't have forgotten her. Stunning upcycled pallet wood everywhere, beautifully accented by orange cushions and accessories. She features a spectacular waterfall shower, heating, 240v sockets, full size 3-ring-hob and full size fridge, wine rack and mood lighting. And of course it's topped off by an exquisite external spray job. Saffiyah just so happens to belong to my mum, who does nothing by halves and frequently achieves things other people thought were impossible. She's recently retired, so naturally she commissioned a campervan to travel the world with her grandkids! She is available to hire from Quirky Campers and you can read more about her conversion story here.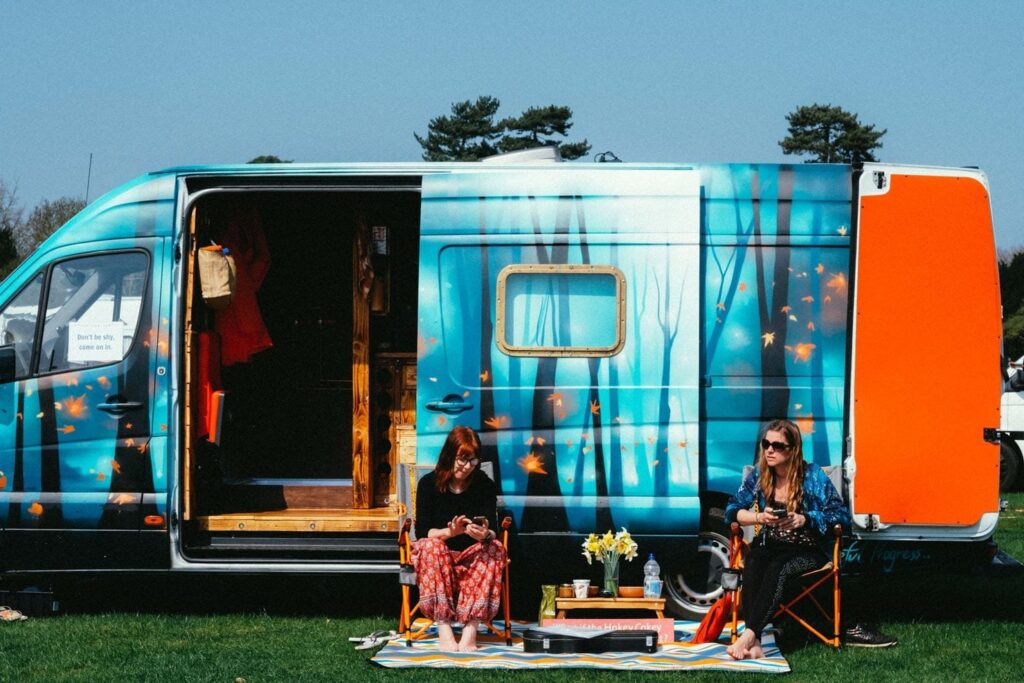 The Adventurers
We adore Bee, the Happie Hippies van conversion. These are two unbelievably talented women – carpenters and welders – and if you watched it on instagram, the conversion seemed to be completed in a matter of days! Their camper is super practical as well as beautiful – just look at all those triangular details. And obvs, it has a climbing wall on the back doors! Lillie and Laura love travel and adventure, and it shows. Find more pics on their insta account here.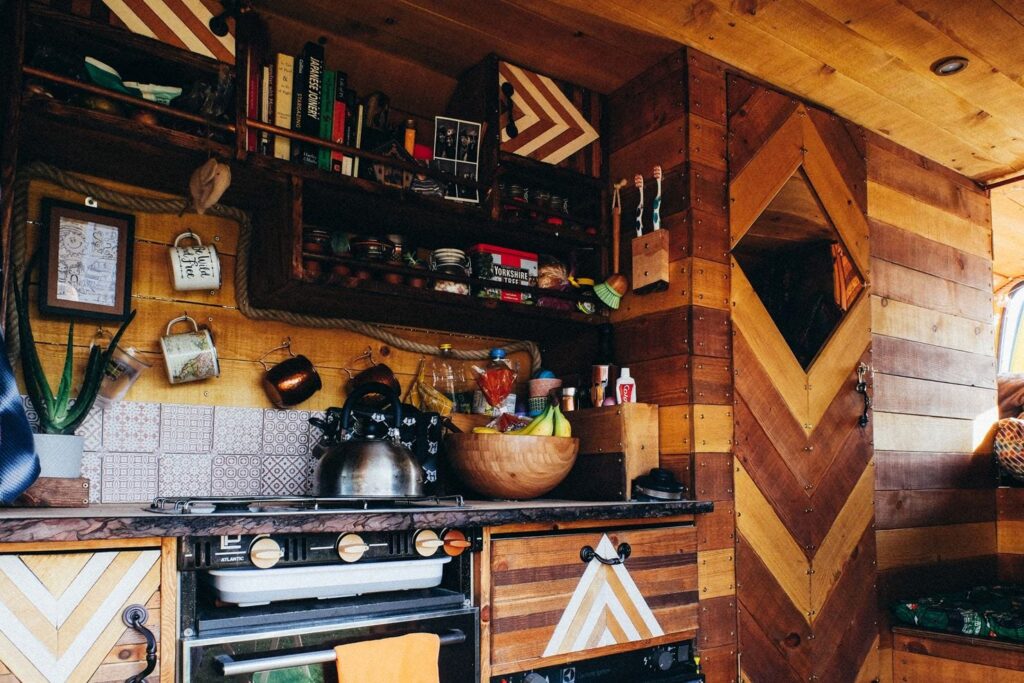 The International Gypsie
A conversion unlike anything you've seen before. This beauty is like some kind of loft apartment on wheels, has a huge balcony with patio doors where you can soak up some rays, and of course there's storage space for the motorbikes. Yes you did hear that right. It also features some really original contemporary decor, with stainless steel kitchen topped off with an orange worktop and some amazing lighting in the ceiling and in the walls. If I were to live full time in a van, I'd want it to be this one!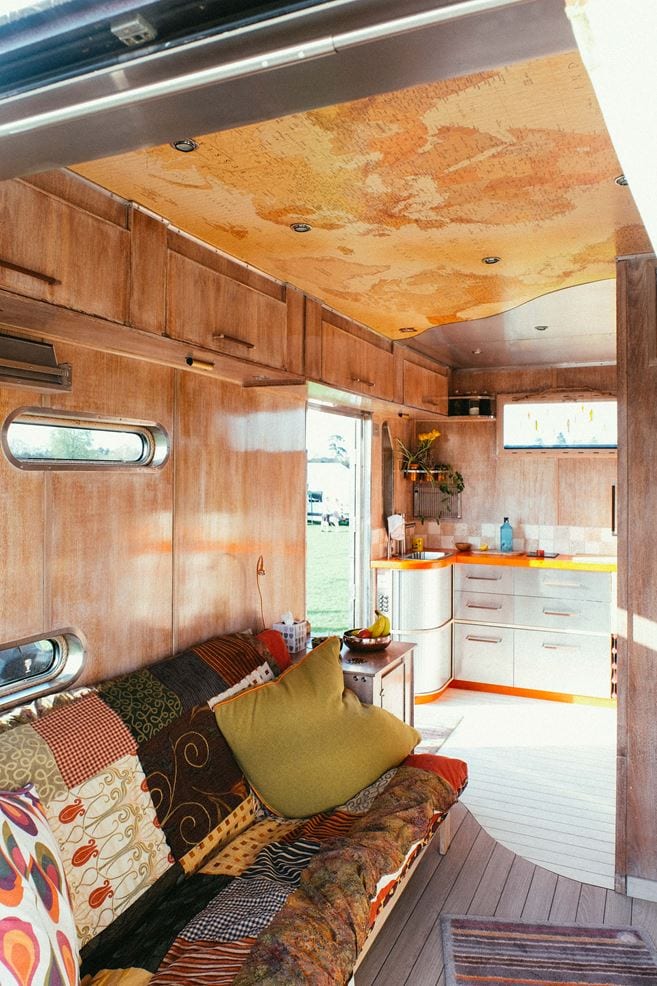 The Escape the 9-5ers
If you worked full time as a Doctor and Nurse for the NHS, what would you want your campervan to be like? How about serene, relaxing, with a deliciously comfy bed and a roof terrace. Dave is the ultimate weekend warrior, designed for the perfect combination of adventure and relaxation that you need to escape from rewarding but hard work in the 9-5.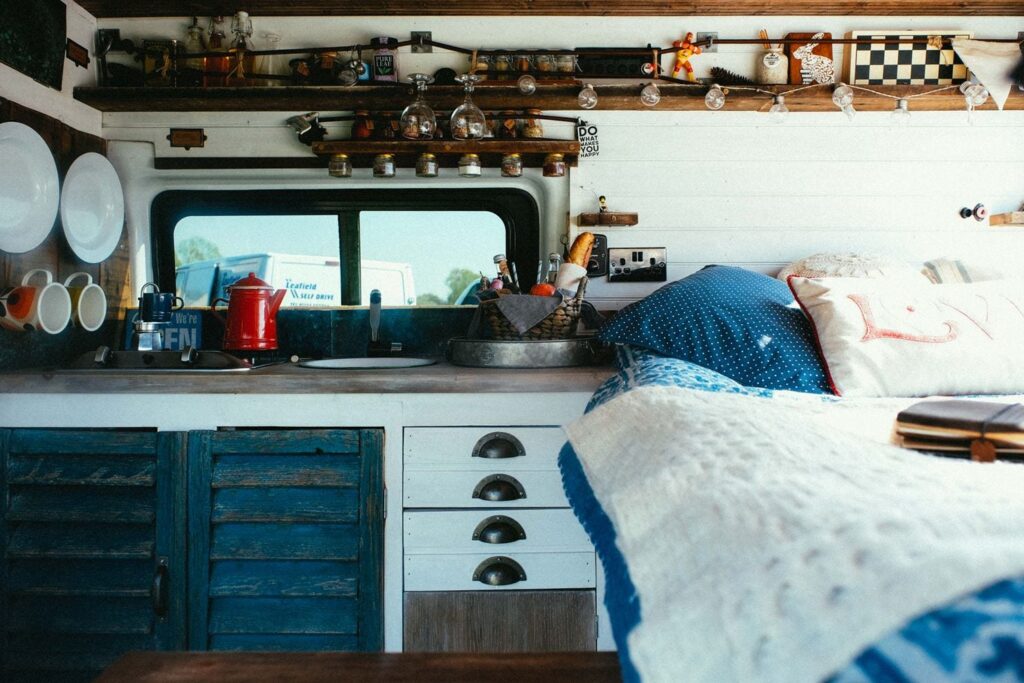 The Stone Carver's Van
"The only one who could ever reach me… was the van of a stone-carver man". If you saw a picture of this bedroom out of context you would never guess it was in a van. Anthony Lysycia has created something truly magical here, using his crafting skills and eye for aesthetics, it is no surprise to discover he is an artist. You can see his epic stone and wood carvings here.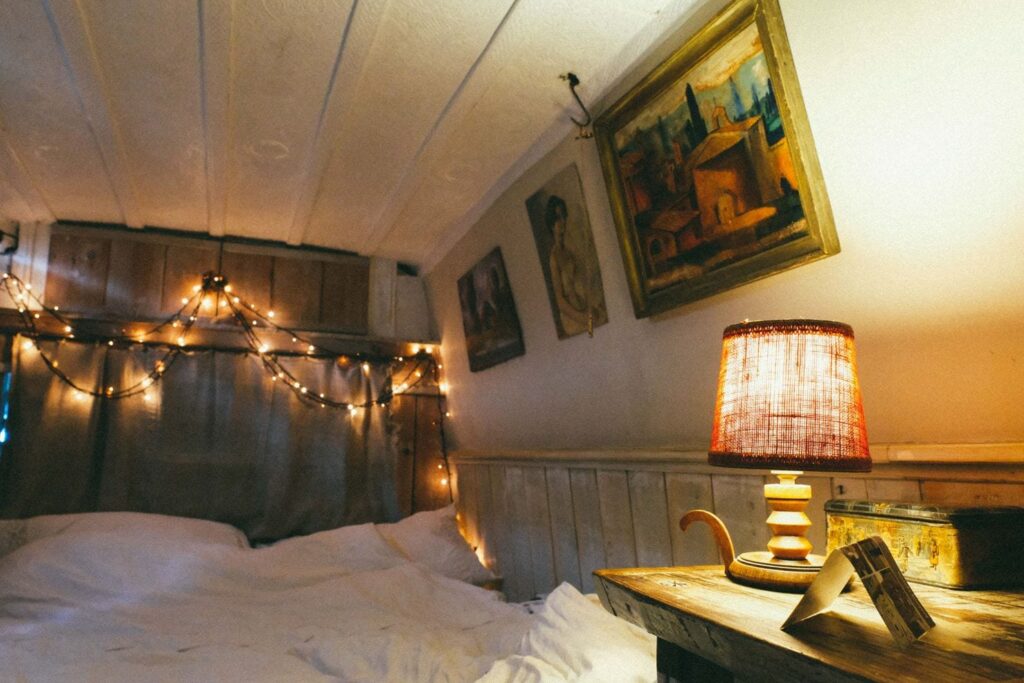 The Instagram Icon
If you've been anywhere near the #vanlife trend on Instagram over the past few years you'll struggle to have missed The Rolling Home and their iconic converted VW. This beauty is small and perfectly formed and looks as good on the outside as it does on the inside. Living in such a small space for months on end means that everything must have its place, which is something this conversion does so well. Plus they are visual people so everything has to look good. You can find out more about Calum and Lauren and lots of other unique van conversions in their beautiful journal here.