7 things to do in the Midlands
"I was born and brought up in just about the middle of the Midlands as you can get in Solihull. I didn't venture too far away for University in Coventry and now based in Redditch in Worcestershire. It's ironic that one of my favourite things about being in The Midlands is that it is so easy to access pretty much anywhere else in the country!
However, whilst it is nice to seek out the sea, there's a heck of a lot going for the region. Which means that a local staycation is a great option, and it's a brilliant place to come to visit. There are many campervans based in the county, so you can pick up your van here meaning you don't have to drive so far to get on your holiday. Which basically makes the time you get to spend doing whatever you want to do even longer. And, in case you were stuck for things to do, this handy blog will give you some ideas!" Naomi, owner of Wanda. 
Here are Naomi's top 7 things to do in the Midlands.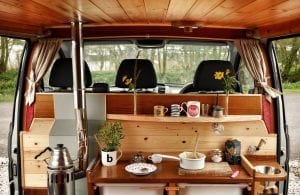 OK, I can't help it that the first thing I'm recommending you do is a hike! The Malvern Hills is classified as an area of outstanding natural beauty and has gorgeous views spanning across Worcestershire and Herefordshire. Don't be deceived by the description though. The highest point of the hills is the Worcestershire Beacon at 425 metres (1,394ft). So make sure you pack a lunch and prepare to do some heavy breathing to reach the summit. But I promise that the views are worth it!
One of our favourite things to do in the midlands is a walk which starts in Great Malvern. Which is a really cool place to visit as a separate trip on account on the numerous independent shops, cafes and art galleries that you can happily while away the time in. If you manage to commit to the walk, it's a really pleasant figure of eight over the Worcestershire Beacon and North Hill.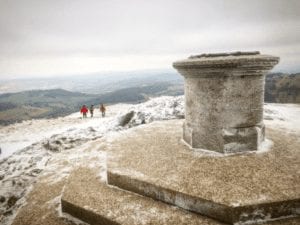 Attention all National Trust members!
The Midlands is frankly awash with a whole host of National Trust properties to visit. Including Hanbury Hall, Packwood House, Chaddesley Corbett and Croome Court to name but a few. But Baddesley is definitely our favourite. And it's not just on account of the cafe, honest.
A quick side note. It's definitely worth becoming a member of the National Trust for other benefits besides entrance into many attractions nationwide.  For instance, you can often get access to parking otherwise denied to the public and it's frequently free! Additionally, you get 15% off at Cotswold Outdoors – a fact that has more than paid for the annual fee in our household!
Baddesley Clinton has a fascinating history of ownership and tenants. In particular during the time of Queen Elizabeth I when being or harbouring Catholic priests was punishable by death. Nevertheless, the house has some of the best examples of priest holes in the UK. As the families that resided in the walls were staunchly defensive of their faith and came up with ingenious ways to help Jesuit priests in need of a place to hide!
And of course, no day out would be complete without a walk of some description. So you can do a very flat five-miler along the canal which actually links Baddesley Clinton to the nearby Packwood House.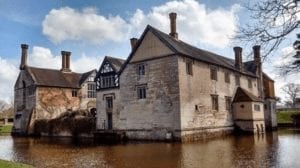 Wherefore art thou Shakespeare?
Fun fact of the day. The word "wherefore" as written by William Shakespeare actually means "why".  So, in the balcony scene where Juliet utters that famous line, she is actually lamenting the fact that Romeo is part of the Montague family. Not wondering where he is!
You can't really visit Stratford-upon-Avon without taking in one or two of the five houses associated with Shakespeare. Shakespeare's Birthplace is right in the centre of the town with Ann Hathaway's Cottage and Mary Arden's Farm a short drive outside it. Irrespective of the conspiracy theorists who would have you believe Shakespeare was a corn merchant who was a front for the publication and performance of Francis Bacon's plays, you would certainly be in the right place to watch one at the Royal Shakespeare Theatre where the likes of Sir Ian McKellan and Dame Judy Dench have trod the boards. If there's a play on, you are likely to catch some of the actors in "The Dirty Duck" pub. Which is often frequented by actors, probably on account of the excellent real ale.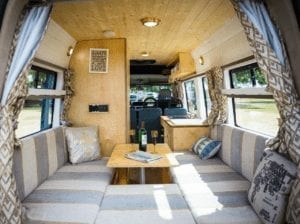 Just down the road from Stratford-upon-Avon is the mediaeval town of Warwick. Although the town itself is fairly small, it is brimful of quirky shops, amazing deli's and many, many traditional English tea rooms. Oh, and it has a castle!
Warwick Castle is owned by Merlin Entertainments so if you have an annual pass which gets you into other attractions such as LEGOLand or Alton Towers then you can use that here. Otherwise it's a ticketed entry fee.
It's well worth it though, as there are some super events to see. From jousting to a trip in the dungeons as well as spending time walking along the towers and ramparts lost in your own imaginings that you're a knight defending the place from invading dragons. Or that could just be me, helped no doubt by my obsession with Game of Thrones.
Also, if you've got a head for heights, then check out the Collegiate Church of St Mary where you can climb the 134ft tower to be rewarded with impressive views of the Castle and town.
Cannock Chase is the absolute perfect location for adrenaline junkies looking for a place to get muddy with mountain bikes. Or take to the trees like Tarzan at GoApe which has both an adult and a junior course for smaller people.
There are many different graded walks around the forest from one to twelve miles. So if you're looking for things to do in the midlands and you have a mix of energy levels in your group, this could be a perfect solution! It's perfect for a more sedate family orientated day out as well crazy people hurling themselves down the tracks on their bikes. That said, if you fancy giving it a go, you can actually hire bikes if you didn't come prepared! Lots of our vans have bike racks for hire as an extra though. So if you do want to take along your own, make sure you add it at point of booking.
This designated area of national beauty is located in Staffordshire so if you wanted to continue exploring this county with your adventure seeking hat on, The Roaches rock climbing is a must do for anyone who hasn't yet cut their teeth (hopefully not literally) on gritstone!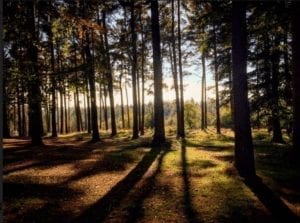 The Cotswolds actually covers an area of 800 square miles. So for me to say "visit The Cotswolds" is probably a little too vague!  That said, you could happily spend a week or so ambling around the quaint and beautiful villages that embody what most people think of as "traditional England" with white picket fences, local pubs and a W.I in every village hall!
However, if I had to pick two highlights, I'd go for Broadway and Bath.
Broadway is pretty close to where Wanda is based in Worcestershire and is famous for its association with the arts and crafts movement. Back to the National Trust offerings, Snowshill Manor is a must see as it houses an anthropologic collection to rival Pitt Rivers in Oxford! Well, not quite, but the house is bursting at the seams with artefacts spanning multi eras, countries and cultures. There's a stunning walk up to Broadway Tower which you can finish off in the super friendly village itself. With plenty of dog-friendly tea rooms, one of the best of which is Tisanes Tea Rooms. Which is the only place I've ever found with my favourite peanut butter, honey and banana sandwiches on the menu!
Bath of course is most famous for its Roman Baths which are in such a stunningly preserved condition that be warned, you will spend much longer in there than you anticipate! The city itself has some great independent shops to mooch around. And, probably aided by the student vibe, some great pubs and eating places!
Camping is found outside of the city. But there are many park and ride facilities to get you in and out, so you don't have to worry about navigating the sometimes-narrow streets and bus only zones. It is much easier to take advantage of that service.
Finally, I must recommend a visit to the Thermae Spa for a bit of relaxation. But also because the open rooftop pool provides awesome views across the city whatever the weather.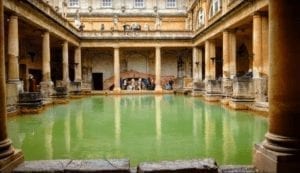 It seems The Midlands is awash with areas of outstanding natural beauty. The Wye Valley is yet another to add to the list of things to do in the midlands! It spans 58 miles and offers views of limestone gorges and deep ravine woodlands. And is also one of the best places to canoe/kayak in the UK. It offers beginner level sections of water and is so shallow in places you can get out and walk to the shore if you've had enough arguments about whose fault it is that you're steering in zig zags!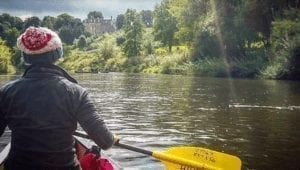 There are some wonderful bankside campsites that also provide canoe or kayak hire for the day. So you don't have to figure out how you're going to collect your van after paddling downstream! Some of our vans also have kayaks for hire as part of their optional extras so be sure to check that out when booking.
If you're wondering about the optimum time to visit, you might want to consider coinciding your visit with the Wye River Festival. It is a two-week festival typically in May and although the next one isn't until 2020, it never hurts to plan that far ahead!
Midlands Love In
I hope this has enlightened you to the fact that there's more things to do in the midlands than the Bullring shopping centre in Birmingham. And that actually there are some stunning locations to explore in a campervan.
I know I'm biased what with living here and all, but I do think that the easy access to arrive here makes for a super easy travelling holiday. And there are so many options whether you want a family friendly relaxing break, or a full-blown active adventure holiday.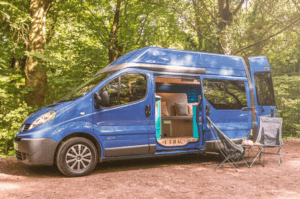 See more of our blogs with advice on what to see and where to go in our Quirky Campers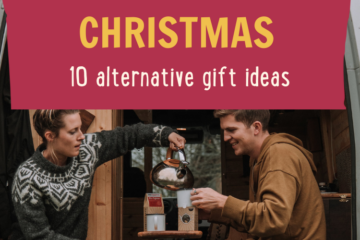 Are you looking for a different way to approach Christmas this year? Updated for Christmas 2023 The season of giving is upon us, and …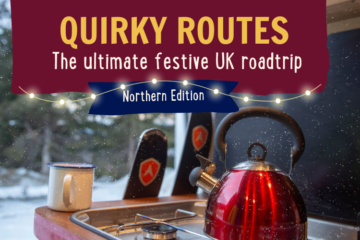 Are you a festive fiend or a grumpy Grinch? This season no matter what mood you're in, escape the normal and take yourself and …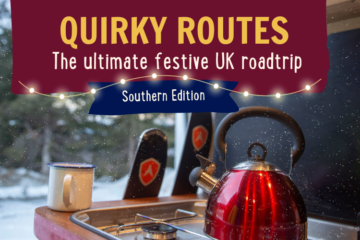 Are you a festive fiend or a grumpy Grinch? This season no matter what mood you're in, escape the normal and take yourself and …