Camp Quirky | Meet The Ambassadors
Camp Quirky is back and this year it's anticipated to be better than ever. Behind any festival, there is a brilliant bunch of people and this year we're thrilled to have 9 ambassadors as part of the team. You may recognise some of these well-known vanlifers from your Instagram feed or YouTube watch history. Let's find out a bit more about each Ambassador.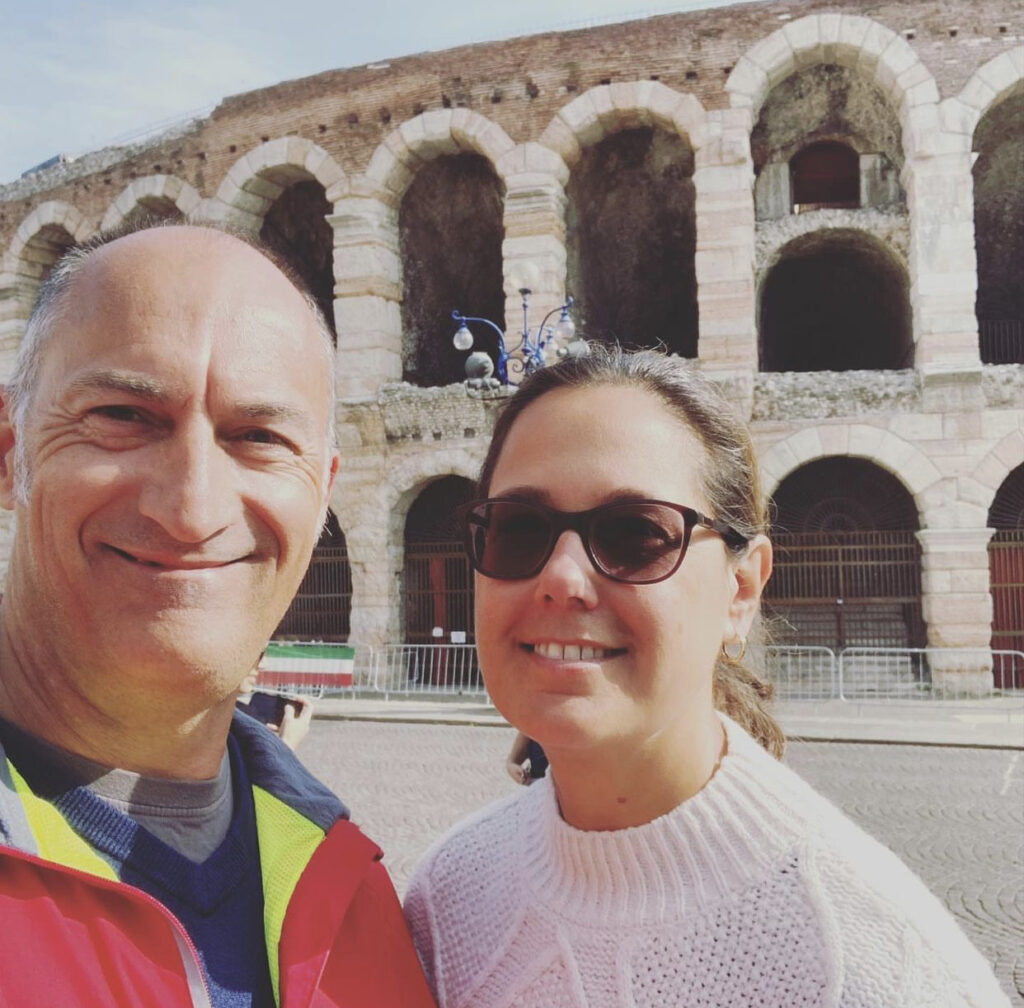 Greg is a Chartered Mechanical Services Design Engineer and has designed and project managed HVAC systems for large commercial buildings most of his working life. Greg's YouTube channel and Mercedes Sprinter van build was a way for him to step out of the rat race and take very early retirement to enjoy travelling, spend time relaxing, without the stresses of high-pressured jobs and household bills. He left his full-time job and got rid of his house in June 2018. Greg has been living off-grid in his self-built campervan ever since and loves it.
What are you looking forward to the most at Camp Quirky?
"Making loads of new friends, looking at all the different van conversions and sharing our experiences of living full time on the road."
---
Slowly Wild are a family of 5 living full-time on the road in a scan-styled-self-converted Mercedes Vario. They switched up their busy overrun lives to live life in the slow-lane. Since hitting the road in June 2021, they've spent most of their time exploring Scotland, traversing the vast landscapes, and wild swimming in lochs with breathtaking views. They're road-schoolers, plant-eaters, and earth-carers and love their alternate way of living and the freedom it brings. Tee is a photographer whilst River is a designer, which gives them the freedom to live life on their own terms. In 2022, they hope and dream to see more of the world including Europe and Morocco.
What are you looking forward to the most at Camp Quirky?
"We are delighted to be a part of camp quirky! We went back in 2018 not knowing that sometime after we would become a part of the van life community with a self-build of our own. Further to the amazing kid's activities, we are most looking forward to hanging with like-minded people to share stories, exchange travel tips, and have a laugh about funny things that only other van lifers would understand!"
---
Lucy spent 7 years backpacking the globe and taking road trips across Europe and Australia by car and van. She is a huge fan of slow travel and after buying her van mid-pandemic, Lucy spent a month in Summer road tripping across Cornwall, Devon and Wales. She's found it's been a great way to explore more of the UK and catch up with old friends while still getting that buzz you only get from travel.
What are you looking forward to the most at Camp Quirky?
"I can't wait to meet other members of the vanlife community – some I've been following for years already so I'm excited to finally cross paths. As someone who is still very new to vanlife, I can't wait to have a peek at some other vans and to get some new tips and ideas for my own."
---
Meet Jim, Jordan and their rescue pop Hagen. After years of losing sight of a good work/life balance, they decided to sell everything they owned in order to buy a caravan and a plot of land in Cornwall. It is then they gained a thirst for tiny living and adventure, leading them to buy their T4 campervan just before the pandemic hit. They completed their conversion last Autumn before heading on their first voyage to Ireland. They love the freedom to adventure that owning a campervan brings; whether that's in your own backyard or further afield. They say 'every night feels magical tucked up in our van.'
What are you looking forward to the most at Camp Quirky?
"We are most looking forward to meeting fellow van owners at Camp Quirky, many we have been speaking to for years on this little app."
---
Steff & Ells, an adventure travel couple who have been exploring the world since the day they met! They self built their LDV Convoy, Bohemia, and will soon be gaining a second member of the family – a Sprinter named Rhapsody! They're passionate about empowerment, representation and sustainability!
What are you looking forward to the most at Camp Quirky?
"The key thing we are looking forward to at Camp Quirky is being around other like minded people. We love our friends in our everyday life, but there is just something about Van Lifers and the community that we love. It's the way of thinking, the way we all live life, different from the norm. It's great to be surrounded by people who just get it."
---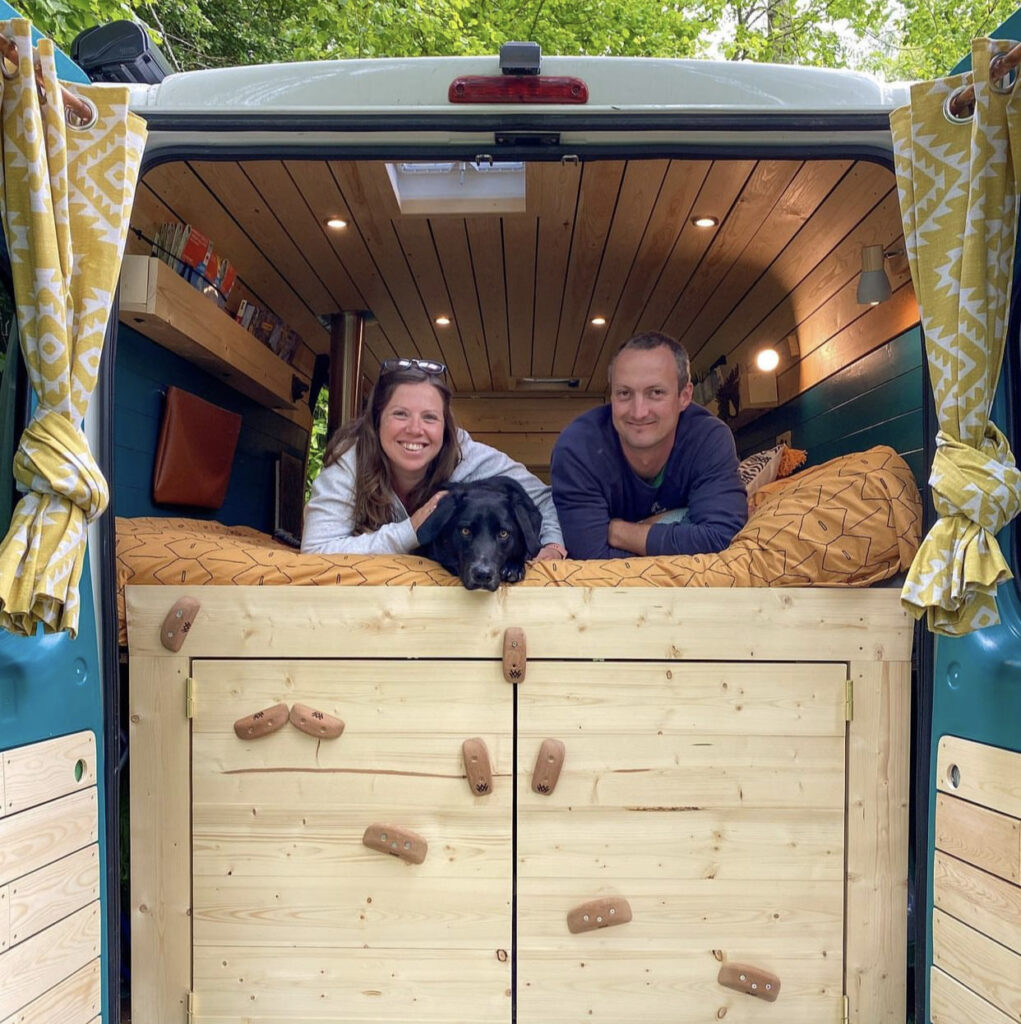 Izzy, Laurie and Bear love all things adventure both big and small, whether it's van building, road tripping, biking or hiking. They live for the weekends when they can hit the road, lose themselves in the Great Outdoors and break free from their working weeks.
What are you looking forward to the most at Camp Quirky?
"We are so excited to be getting involved with Camp Quirky again and can't wait to talk to like minded folk who share our passion and favourite conversation topic – campervans!"
---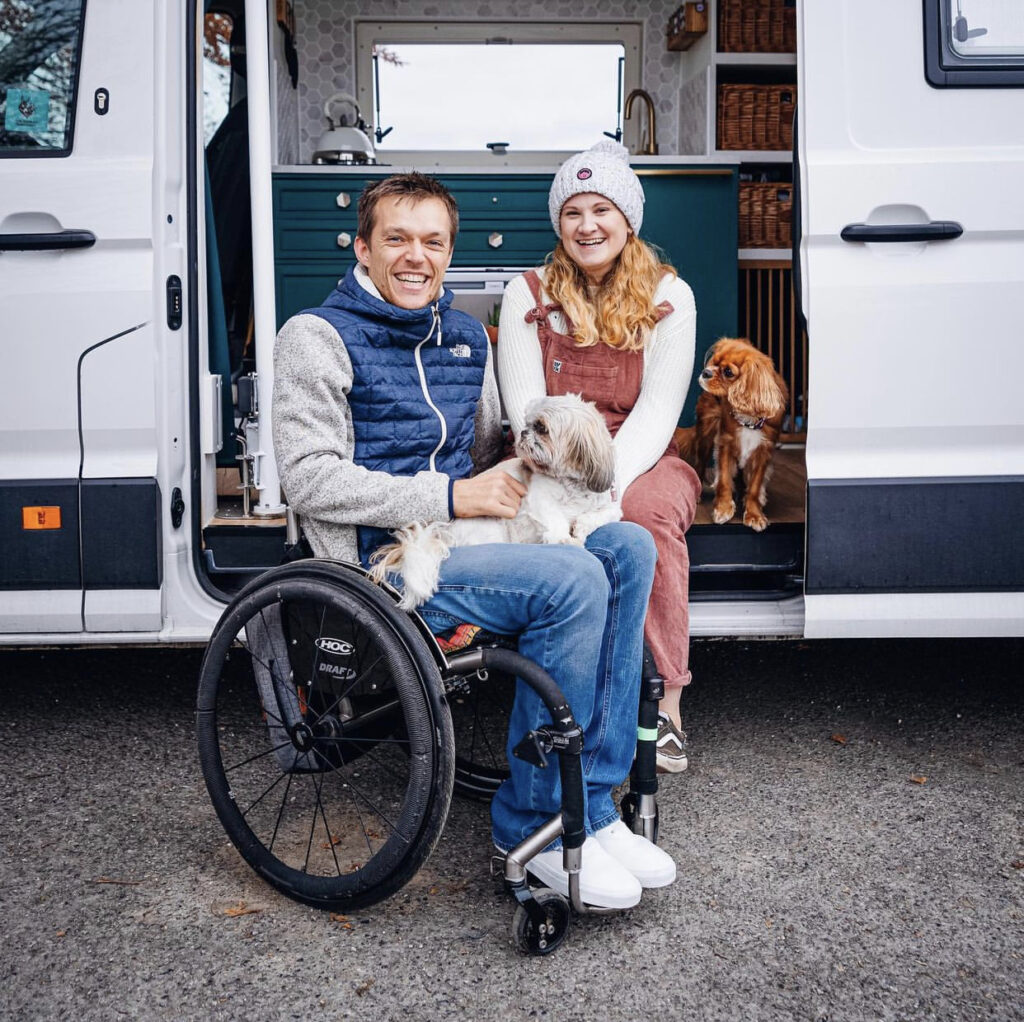 Dave & Jade are two disabled travellers who have just switched to full time Vanlife. Vanlife started for them back in 2017, during their month-long honeymoon in Alaska and Canada. They were travelling around and kept seeing people in vans and campers, and had never really considered that style of travel. The more they thought about it, the more they thought that would be the ideal way to travel. They could carry everything with us, medication, medical supplies, always have a toilet and also be able to take their dogs with them.
What are you looking forward to the most at Camp Quirky?
"We are so excited for Camp Quirky 2022! We are looking forward to meeting lots of fellow vanlifers, talking about all things vans and hopefully showing that anyone, disabled or able bodied can travel and explore! We're also looking forward to chilling by the big fire in the evenings and listening to everyone's travel stories, great to get lots of tips and tricks for life on the road!"
---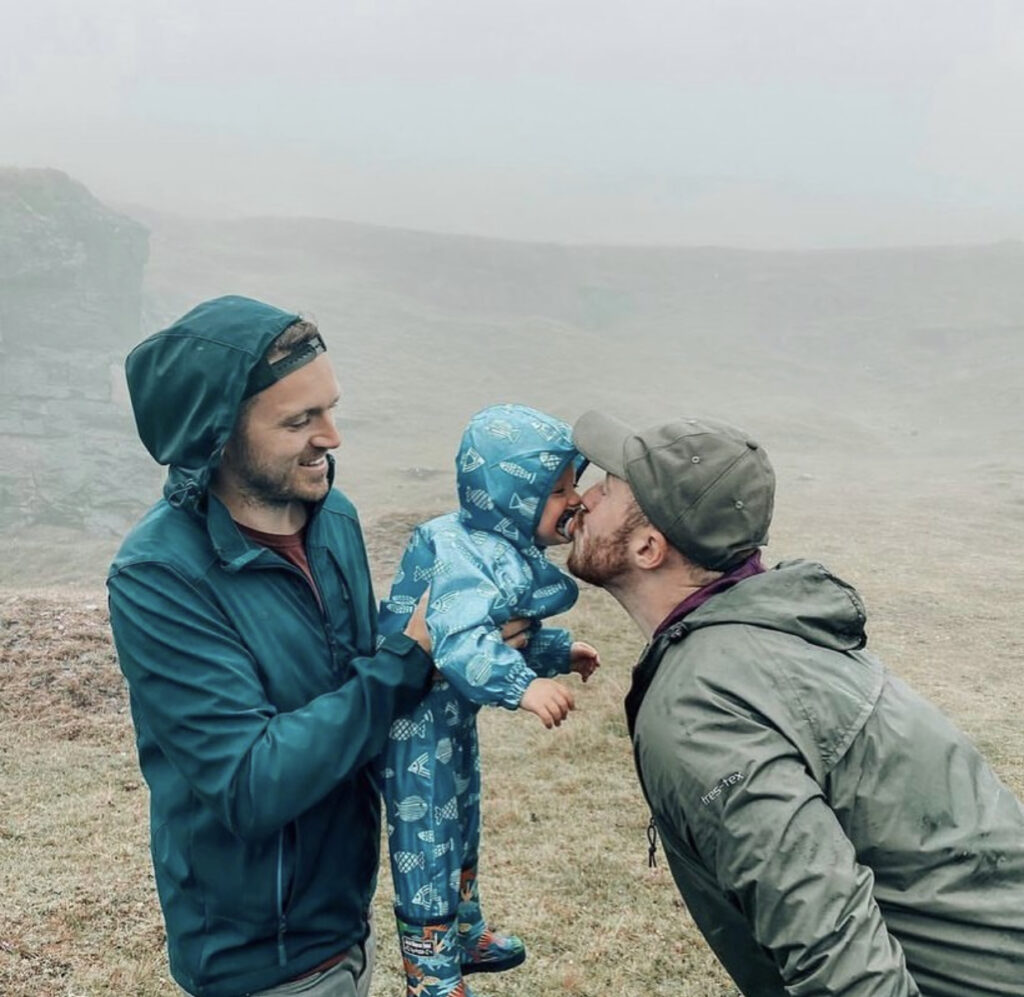 Say hi to Tom and Lee, who with their whirlwind three-year-old boy call themselves the Adventure Squad. As their name suggests, they have an appetite for travelling and exploring. They're not fussy about the terrain – as long as it's a bit wild, they're happy – but they do have an alignment to the mountains. They're new to the van life community, and both the pandemic and lockdown living gave them perspective and inspired them to purchase and convert a Vauxhall Vivaro into a mini campervan. They now go gallivanting up and down the country in their bright orange camper, and can't wait to meet other like minded van lifers!
What are you looking forward to the most at Camp Quirky?
"As a family who are new to the van life community we can't wait to meet like minded people and also for our tiny human to meet other tiny humans who love to gallivant around the country in their travelling vans! And exchanging van life practical tips, getting inspiration and sharing favourite locations will be an added bonus, too!"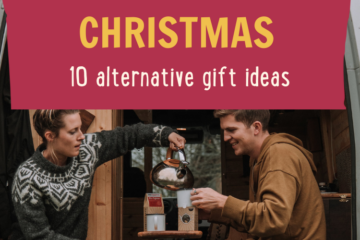 Are you looking for a different way to approach Christmas this year? Updated for Christmas 2023 The season of giving is upon us, and …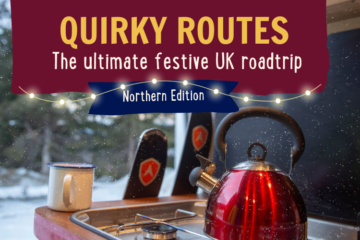 Are you a festive fiend or a grumpy Grinch? This season no matter what mood you're in, escape the normal and take yourself and …