5 easy ways to find the best campervan camping spots
How do you find the perfect campervan campsites or park-ups?
Once you have chosen your campervan from the selection of handmade beauties on our site you're going to start thinking about where you want to go and more specifically, where you'll stay.
Many of our campers are off-grid, meaning that they are fully functional for a few days (or more) without hook-up which gives you the freedom to choose a simple campsite, wild camping or even parking outside a friend's house.
But which will you choose? Here are a few methods to find the perfect motorhome or campervan parkup:
1. Use an app or website
The Park4Night app is really handy to have on your phone so you can find sites while already on the move. With 60,000 locations and counting, it is pretty comprehensive and includes pictures and reviews to help you choose. We have had great success using this app and stayed in a variety of places from farm shops to beach car parks.
Searchforsites is the web-based alternative, set up in the UK and covering Western Europe. It doesn't have quite as many sites but it does have good functionality and is good for advance planning (I don't know about you but I like to see things on the big screen).
Both of these include campsites, car parks, wild camping sites, pub park-ups and more.
2. Get into facebook groups
Facebook groups abound for everything related to campervans, from building them to living in them. You would be amazed how much valuable information they contain. Here are a few of our favourites…
Campervan overnight parking is a UK based group with over 80,000 members. Post up a request for recommendations or just use the search function to find previous discussion thread focused on the are you are traveling to.
If you are specifically looking for Cheap or Free Campervan Overnight Parking Spots then this is the group to use.
And for wild camping spots, try this group.
3. Try out Brit Stops
Brit Stops is essentially a directory of over 900 country pubs, farm shops, vineyards, breweries, craft / antiques centres and more who offer a free park-up to campervans and motorhomes. Many people swear by it! They won't have toilet or shower facilities but you will be off the road, safe and probably near some yummy food! All you need to do to get 'membership'is to buy the latest edition of the book for £27.50 – many of our campers already have one but do double check with the owner in advance just to be sure.
4. Pitch up at the best campervan campsites
Free is all very well but sometimes you want the comforts and space of a proper campsite. The website Pitchup lists some of the loveliest campsites in the UK and beyond. Not all campsites accept campervans but there is a filter option so you can easily find a delightful site suitable for you. 
5. Ask us
Check out our top ten must visit campervan campsites.
If you're looking for something near to the campervan you are hiring, try asking the owner for their recommendations. Many of them have done lots of travelling and know just the right places to go to suit a campervan. It's all part of the personalised service you will receive as a Quirky Campers customer.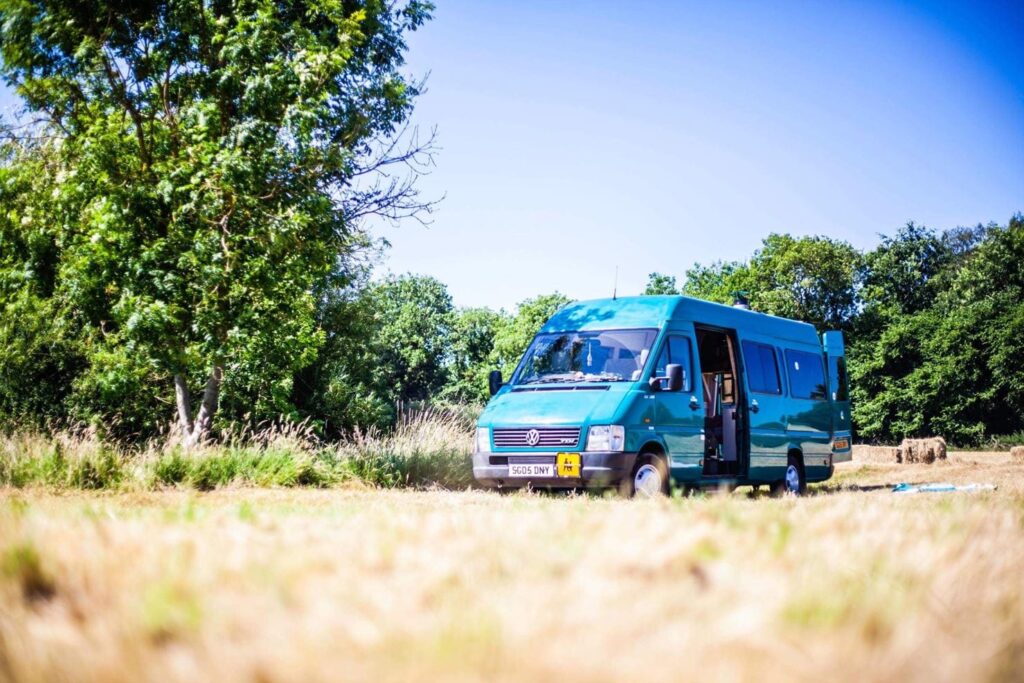 And finally…
Whatever option you go for, it is essential that you campervan responsibly. Find out what it means to be part of the Leave it Better Community.
If you are looking for some general travel inspiration for your campervan trip why not read some of our adventure blogs including our 10 must visit UK campsites. And if you're visiting Cornwall we have a round-up of the best Cornish campervan campsites.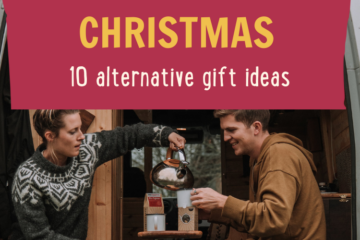 Are you looking for a different way to approach Christmas this year? Updated for Christmas 2023 The season of giving is upon us, and …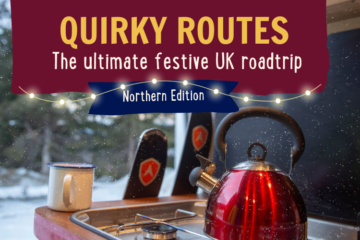 Are you a festive fiend or a grumpy Grinch? This season no matter what mood you're in, escape the normal and take yourself and …