MENTAL HEALTH AWARENESS MONTH: Interview with Van Life Builds
Life on the road comes with a huge list of benefits, freedom to travel, independence, not to mention epic views! But in the same breath it can at times be lonely and leave you vulnerable to what we like to call comparisonitus (constantly comparing yourselves to others on social media and their seemingly put together van lifestyle).
In honour of Mental Health Awareness Month, we sat down with Jade from Van Life Builds to discuss the impacts life on the road has on your mental health and ways in which you can nurture your mind in nature.
Jade is also a panelist at our event on 20th May, looking at how we can Nurture your mind and each other, as we ease in to post lockdown life and have adventures on the road again. JOIN US!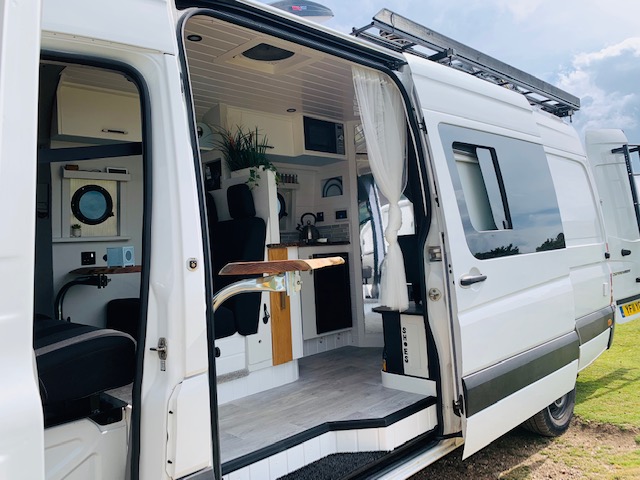 How did your van life journey start?
My van life journey started 5 years ago when I left my corporate job in search of a little more depth and fulfilment from life! My daughter Jess and I travelled over to Australia and I immediately felt connected to that outdoorsy lifestyle. We met so many free spirited people travelling in vans while we were over there, that I caught the bug right there and then!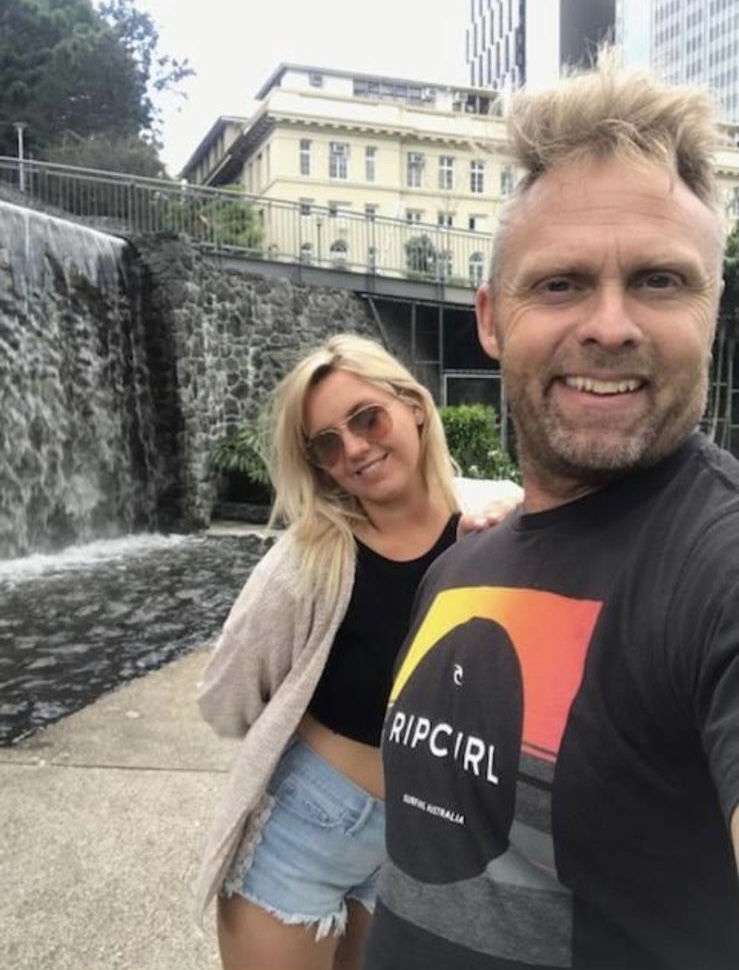 Whilst we were there we visited Wayne who heads up Van Life Builds with me now. He resided in Australia at the time and introduced me to such a simple way of life. Realising quickly that we had a shared interest and the relevant skillset between us, we decided to build out our first van together and turn our dreams into a reality! Too easy mate 🇦🇺
Fast forward a few years and now we help others achieve this way of life too, and it is THE best feeling!
It really is! Do you feel life on the road has impacted your mental health and if so how?
For me van life symbolises connection to the outdoors which can hugely benefit mental health. As I have suffered with chronic illness in the past, the depths of my struggles meant that I was unable to leave a bed or even take a shower on my own. I felt I had a lot of making up to do when I started recovering, and van life has given me the opportunity to be able to fulfil dreams I could only imagine at one point in my life.
Having shared my views on this way of life, it is so important to remember that everyone's journey is unique to them, and van life can signify something entirely different from one person to the next.
Absolutely! So you do feel van life can be beneficial for your mental health?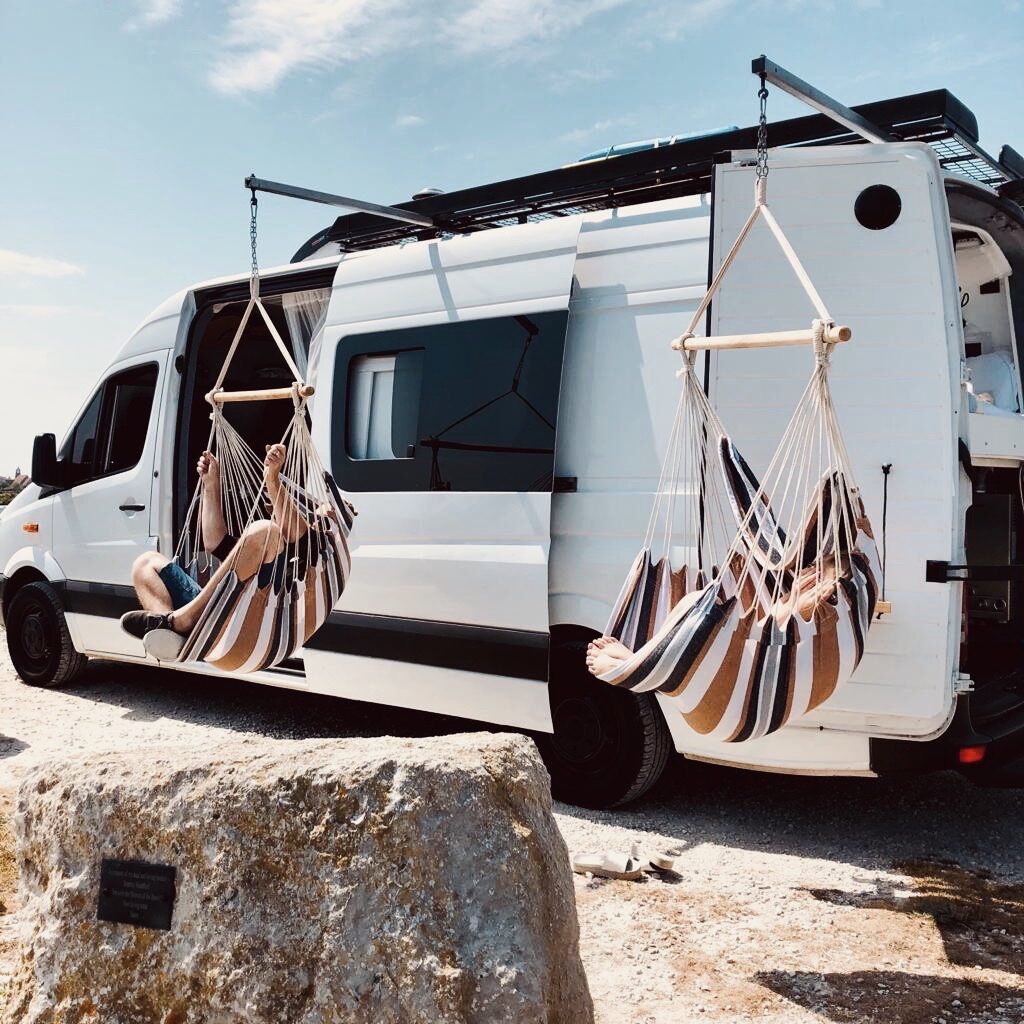 Van life is an incredible way to see the world, gain new experiences and get closer to nature. Like anything in life, van life alone will not solve all of ones problems, however it can certainly help eliminate a few of course, depending on an individual's own personal circumstances.
This self-sufficient lifestyle really enables me to get off-grid and recharge my own batteries which has a positive impact on my mental health. Prior to finding van life, at times I would get itchy feet – I often found it difficult to stay in one place for a long period of time. This way of life allows me to change things up as much as I want with no major consequence.
There are so many influencers and businesses making van life appear nothing but incredible, although we are not hugely active on socials right now, we are guilty of that picture perfect feed. The reality is that people can and do struggle no matter what their lifestyle is and Wayne and I have certainly had our fair share of lows.
Which leads us to our next question, what are the potential negative impacts people should be aware of?
We have to be mindful of the flip side of van life, the one that is rarely seen on Instagram. The people that are NOT living in vans by choice, they are effectively homeless and have no other option. I feel this subject in particular needs a light shining on it and our community can do better to help people who are genuinely struggling.
Comparisons on social media in general are a huge problem for those that suffer with mental health in and out of the van life community. A person's worth should never be defined by how many followers they have, or the places they travel for example. Social media can paint a perfect picture whereby influencers achievements become comparable, this can be detrimental to another person's mental health.
As part of my business 'Route to Well' I want to help educate others around this topic, help them lift those comparisons of another person's controlled social media. Most importantly I want to stand with the people that feel unheard or are unseen, because they matter just as much as the popular vanlifers and influencers.
You hit the nail on the head! What are the ways you nurture your mind on the road?
All of these things have something in common…can you guess what it is?
Walking
Mindfulness / Meditation
Being kind or helping others
Admiring beautiful park ups
Rain on the sound of a Van (total relaxation)
Breathing exercises
A break from digital devices / social media
Slowing down
Writing
Chasing sunsets (or catching sunrises)
The common denominator is that they are all totally FREE!
Love those suggestions! What advice would you give anyone travelling post lockdown, who may have fears and anxiety about getting back out there?
I would absolutely normalise these kind of feelings. There are many people struggling more with their mental health this year due to the pandemic, myself included; I currently have long-covid and it has set me back hugely both physically and mentally.
My advice would be to be kind to yourself, don't set yourself unrealistic targets, ease off the planning and take it slow – this way you'll feel less pressured and you can appreciate the beauty in all the small things along the way.
Are you thinking about starting your van life journey? Try before you commit by hiring one of our stunning Quirky Campers.
Join us at our event on 20th May, where we will be looking at how we can Nurture your mind and each other, as we ease in to post lockdown life and have adventures on the road again.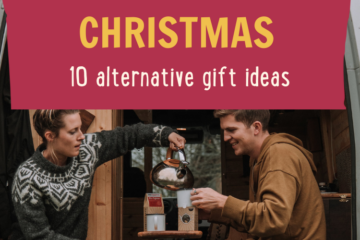 Are you looking for a different way to approach Christmas this year? Updated for Christmas 2023 The season of giving is upon us, and …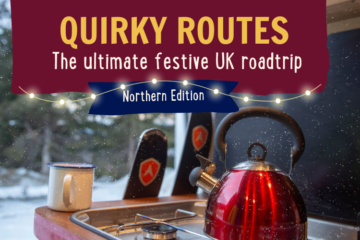 Are you a festive fiend or a grumpy Grinch? This season no matter what mood you're in, escape the normal and take yourself and …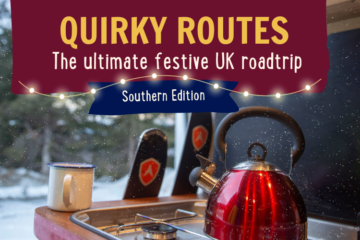 Are you a festive fiend or a grumpy Grinch? This season no matter what mood you're in, escape the normal and take yourself and …