Mercedes Sprinter Weight: Two real life stories from one Quirky owner
Once upon a time we bought a van. We looked on the web at all sorts of vans. The different sizes, the reliability, being able to stand up in the back without stooping over. The various prices and different years, and of course the shape. In the end we ended up with a Mercedes Sprinter. It was a bit rusty and a bit tired looking but it was a reasonable van for our first conversion.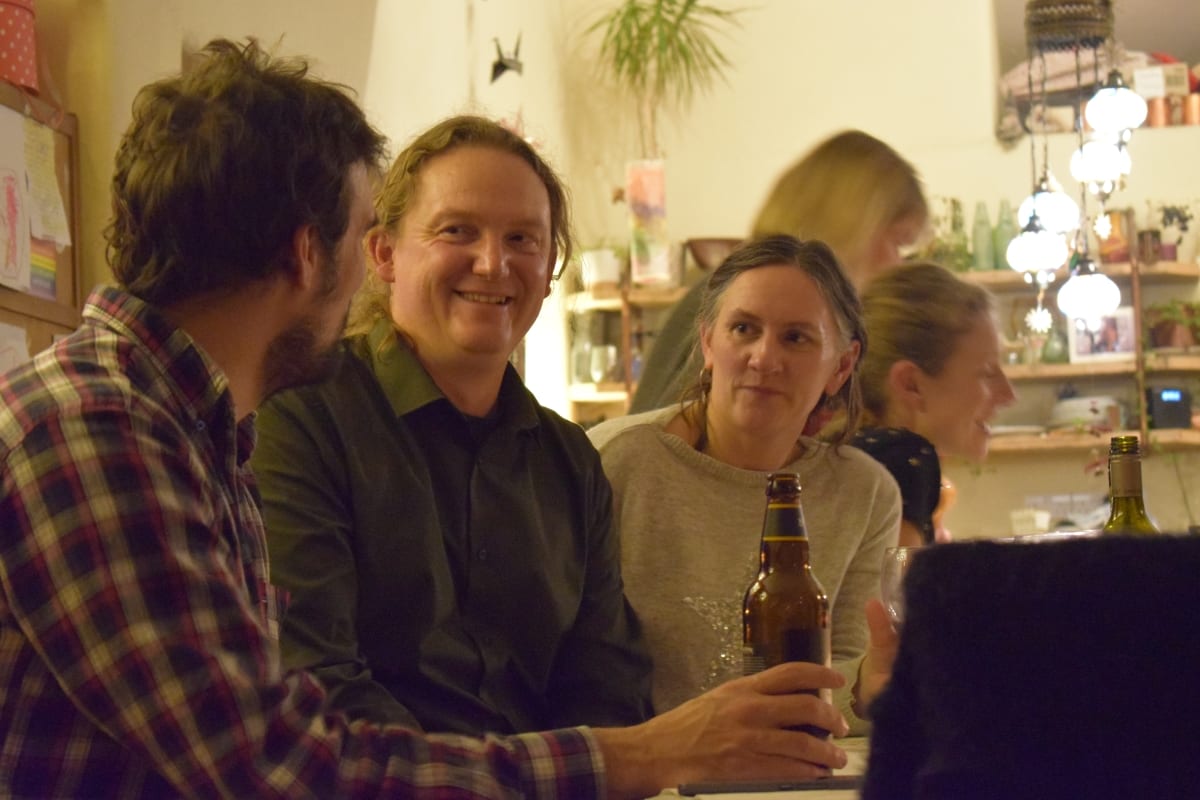 Throughout the whole process I was constantly aware of weight being an issue
I estimated all the weight of the hand made furniture going in. Kept an eye on how it was loaded up, keeping the sofa bed on one side and the kitchen area on the other. Balancing the water tank on the left and the heavy wood burner on the right. Overhead storage units gently balancing the weight of the pull out table. I thought I had it under control and in a way I had.
Once the conversion was finished, (with lots of testing in the lovely Welsh mountains) we decided to put the van on the weigh bridge at our local scrap yard. She (now named Ashleigh) was loaded up with pots and pans, cutlery, a full tank of water (23kilos) fire wood for the burner, BBQ and coals, a full tank of fuel and some bedding. Well, she came in at a very respectful 2540 kilos.
I was momentarily very happy. Then we discovered the VIN plate…
Although our axel weights were within limits and she was reasonably well balanced, we actually only had a "Revenue weight" of 2800 kilos! So a quick bit of maths revealed our lovely little van only had a payload of 260 kilos! I had very wrongly assumed that she was a 3500 kilo van! With bikes on the back, clothing, rucksacks and walking gear, food and snacks plus all the other paraphernalia we would normally go away with (beer and wine), we could be over our Mercedes Sprinter weight limit!
With a potential increase in white vans on the road, VOSA are doing more and more spot checks on "white van man", home-build campers and even factory built motorhomes.
A google search was in order
SvTech in Lancashire provided all the answers to our concerns about Revenue weights and how to go about upgrading. Gareth talked me through all the different options and it turns out most up-grades are just a paper work exercise (plus a cheque to SV-Tech for their expertise). I filled out the on line form. Which includes the make and model of your vehicle, tyre size, axel weights (on the VIN plate) a few pictures of our gorgeous van (always happy to oblige with that) and a few other details. I then emailed away the information to SV-Tech and the wheels were set in motion.
I now have a fresh V5 from DVLA which says 3100 kilos revenue weight and a shiny new official sticker from SV-Tech that sits proudly next to the original manufacturer's VIN plate. My new magic revenue weight gives us a new payload close to nearly 600 kilos. Job done and very happy.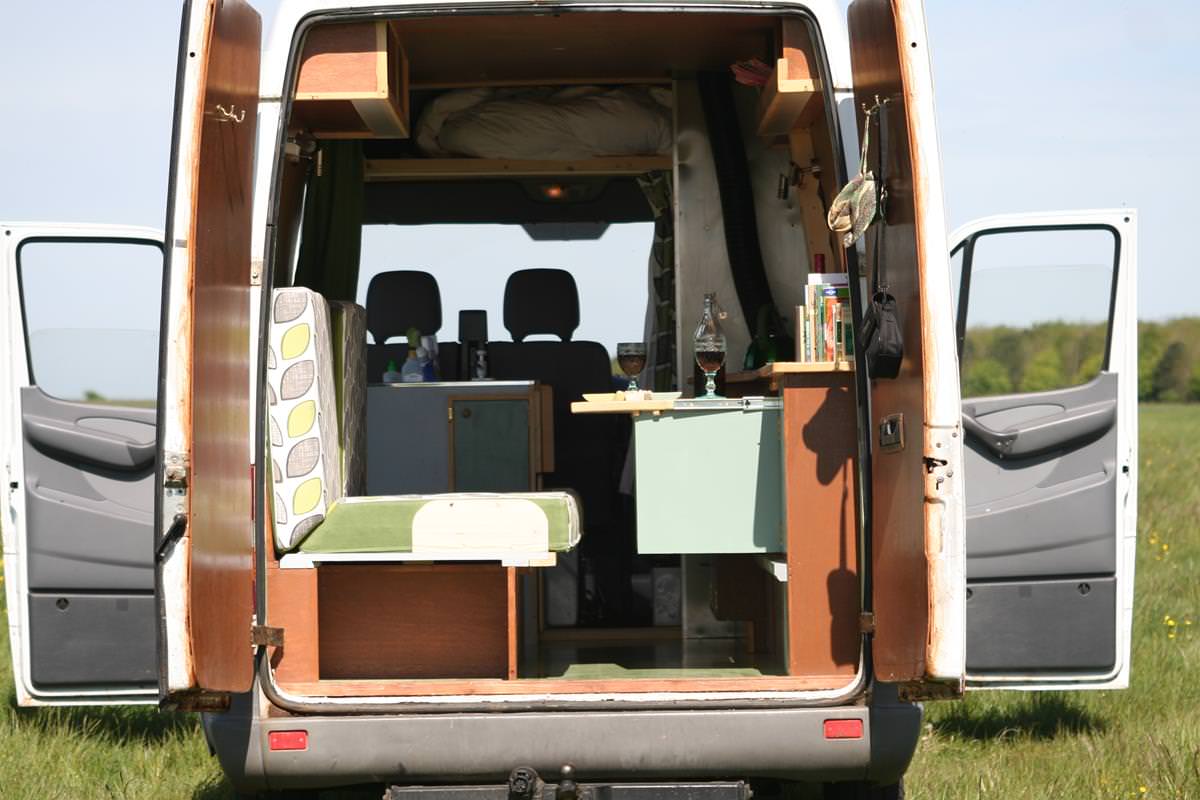 The reason this is called a "Two real life stories of one Quirky owner" is because I've almost finished my 2nd camper van build
Our deluxe Yellow van is just super, beautiful and fabulous. It's primary reason for existing is to take us around Europe without going to expensive campsites. To be off grid as much as possible whilst not having to rough it too much.
It has everything in it, on it, and underneath it. A diesel heater, a massive gas tank and water tanks underneath. Solar panels, a swanky awning bolted to the roof, a gas cooker for fresh bread and lots of home baking. A fabulous deep stainless steel sink with stunning mosaic tiles, a shower and a toilet. A chunky bike rack, a wardrobe, storage cupboards up the yin yang and a pull out hand made sofa/bed all made from solid hard wood. All of this hand made deluxe furniture is bolted onto a beautiful hard wood floor, inside our LWB Sprinter. And yes you guessed it, nearly over weight!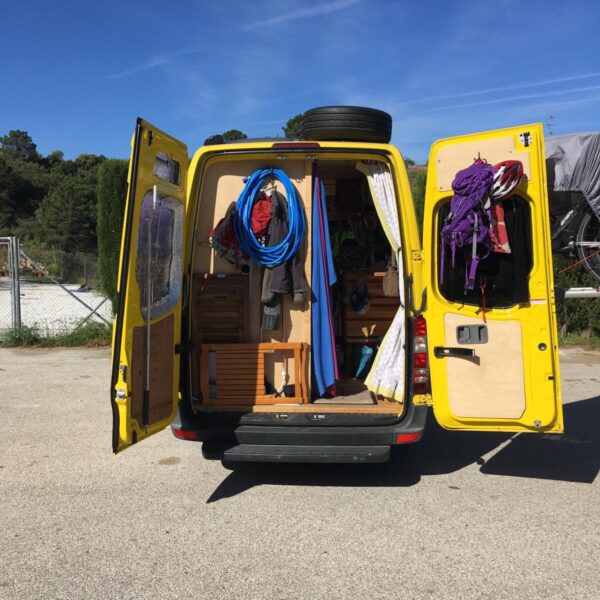 You would think I had learnt my lesson with weight issues but no, I had not.
The first thing I looked into was the revenue weight of our new van and the individual axel weights. It turned out to be 3500 kilo revenue weight. Weighing in at 2480 kilos (kerb weight) our pay load for the whole conversion would work out to be 1020 kilos. Enough for tons of kit, one would think.
Once again I made a rough plan of what we wanted and where it would go, keeping everything balanced left to right, not too much on the front and not too much at the back. Then I started building.
The thing about building your own camper van is if you don't like something, change it! Don't be too hard on yourself about changing your plans and layout, the interior has to suit your needs so being "rigidly flexible" is the key to any interior. However, somewhere along the build we just lost sight of what we needed and wanted and being "rigidly flexible" can also get you into a lot of trouble.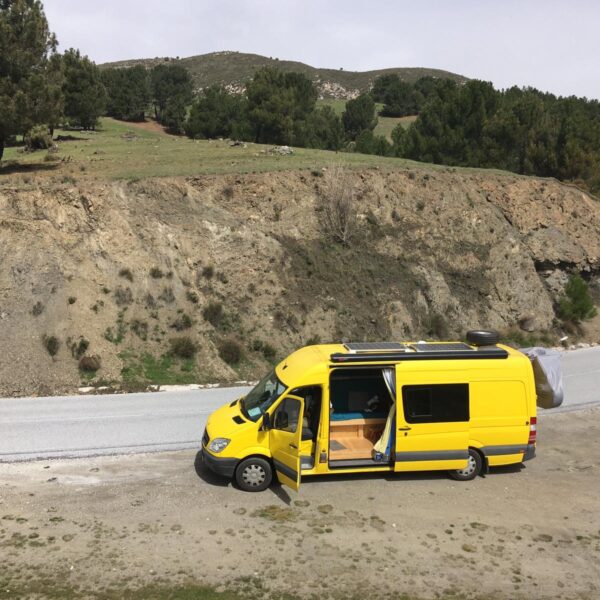 We regret nothing now it's coming close to completion and looking fantastic, but…
I have tried desperately to keep within my weight budget with this build and I sort of have (I say with my eyes rolled up through gritted teeth) but our first proper visit to the weigh bridge on the almost completed project came in at 3180 kilos. We always knew it would be close to our 3500 maximum revenue weight but not that close. Some of you will say "that works out to be over 300 kilo payload?" Well with the shower cubicle to go in and a few more cupboard doors to go on, plus bikes, it will soon be too close to our limit.
Part of the process of converting a panel van is testing it out on the open road. But being overweight means burning more fuel, more wear and tear on your tyres and brakes, stopping distances changing dramatically, and in some countries, limits the speed you are legally allowed to drive.
If you start to dramatically alter the vehicle's performance, will it still be enjoyable to drive?
How much delicious wine do you want to bring back from your trip around Spain and Portugal? Do you really want to be constantly looking over your shoulder, waiting to be pulled over and have your pride and joy towed away?
So another chat with Gareth at SvTech confirmed our next move.
We up-rated it to 3850. This was calculated by adding up the axel weights to give us our new weight. Again this was just a paper work exercise to and from DVLA as we weren't going over our axel weights. No modifications required. However….. this would move us out of the LGV (light goods vehicle) category and into the PHGV (private heavy goods vehicle) meaning a change in road TAX and more importantly, a limiting of drivers. This would mean my wife would not be able to drive our lush van anymore. She passed her test after 1997, which is the cut off point for "grandfather rights".
With out any real choice about upgrading, the next hurdle was to get my wife's driving licence upgraded. This is on the back burner for now due to the cost and the time it takes and also the stress of passing a whole new driving test! So I will be the driver for this trip all around Europe and my wife the "Navigator" and chief peeler of oranges/snack provider.
Was it a bit of a chore to up rate our vans?
Only a little bit, but with helpful companies like SvTech on hand to help with the whole process, not really.  We will inevitably be pulled over by at least one foreign police force and we can be suitably smug about having all the correct paper work when it happens.