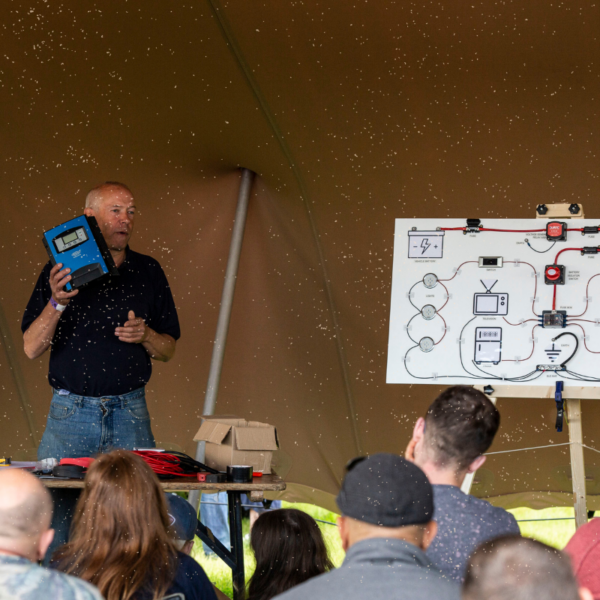 12v Campervan Electrics – Virtual Workshop (Recording)
£4.95
Recording of Virtual Conversion Workshop with Kevin Hartle.
You are purchasing:
90-minute video recording of 12V workshop
Audio recording of the same workshop
Accompanying 17-page pdf guide with diagrams and tables
Kevin has more than 35 years experience of industrial, electrical and automotive industries. He has run the campervan electrics workshop at Camp Quirky for the past two years and has been booked for this year's. His workshops are always packed and attendees come away feeling fully confident and equipped to install their own electrical system in their campervan.
The virtual workshop includes:
Leisure batteries: types available; what size you will need; how to install them.
Wiring the van: choosing the correct cables, fuses and switches and how to make safe installations.
Leisure equipment: lights, pumps; fridges; TVs etc
Charging system: split chargers, smart chargers.
The aim of the workshop is to give attendees both the knowledge and confidence to be able to install their own 12V system in a campervan.
Description
90-minute virtual workshop on Basic 12V Electrics for Campervans.
The live workshop has now passed, so you are buying the recording. You'll also get access to a 17-page PDF guide on campervan electrics.