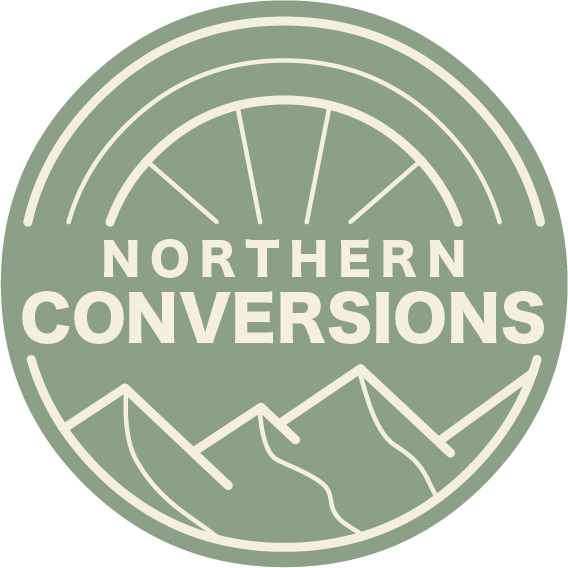 Waiting List
Next full build slot – April 2023
Northern Conversions Ltd specialise in building bespoke, handcrafted campervan conversions. We've got a real passion for building campervans so every single build is given the love and attention it deserves.
We're completely customer focused and believe that each camper should be unique to suit its owner – so every part of your campervan is fully customisable and you will receive regular progress pictures and communications to talk about the finer details throughout the journey.
We're based in the north east of England, just north of Newcastle Upon Tyne, with our workshop set in a rural environment with a real rustic charm which helps to inspire our builds.
Our master Campervan Craftsman (Marrick) comes from a background within the commercial motor trade, having years of experience repairing, restoring and maintaining various vehicles – from trailers and classic cars to welfare vans and HGV's. He has the relevant qualifications to work on vehicles and their electrical systems as well as working with wood for years, building kitchens, decking, house renovations and of course building campervans!
Laura is an occupational therapist for the NHS, but spends her evenings and weekends being highly involved with the van builds. She has real hands on experience from renovating two of her previous homes, as well as a track record of converting vans to little homes on wheels.
Charlie, the workshop dog loves to get involved as much as he can, although his lack of thumbs does limit him slightly. He can be found chasing his ball around the workshop and warning the team when a delivery arrives.
A couple of our previous conversions are available to hire through Quirky Campers below:
Cordelia – The first Quirky van with 6 berths and a shower!
Tyson – The first Quirky van with a shower which is heated using the engines wasted energy.
Tiny Tim – An awesome little camper using mainly recclaimed wood, giving it a beautiful rustic feel
We also offer one off consultations with customers to discuss smaller jobs or self-build projects. We complete partial conversions including installation of windows, heating, gas systems, water systems and electrics.
Every full camper conversion will come with a full landlord gas safety certificate and weigh bridge ticket for peace of mind which also gives the ability to rent the camper out through Quirky campers!
Northern Conversions currently have 2 vans for hire on Quirky Campers and both are very popular with a very eye catching style. They are very adaptable and are open to new try new ideas on a commission basis. We would not hesitate to recommend them as a business for people both looking for a personal bespoke campervan or to create a campervan to hire out.
Verdict:
✔ Quirky Campers can verify the work of this Converter meets our standards
Landlords Gas Safe Certificate
Landlords Gas Safe Certificate
Guaranteed Appropriate Payload
DVLA Motor Caravan Registration