7 ways to add festive cheer to your christmas getaway
Christmas holidays can at times feel pressured, leaving us to lose sight of what it's all about. Sure, you could spend the festive period at home, but what could be better than spending the holidays in your own christmas cottage on wheels? 
Holidays in a camper can only be compared to the excitement you felt as a child on Christmas eve. You get to spend time with your family and friends in the great outdoors and have the winter holiday of a lifetime. Just picture waking up on Christmas day, toasting Buck's Fizz, accompanied by a breathtaking view – perfection? We think so!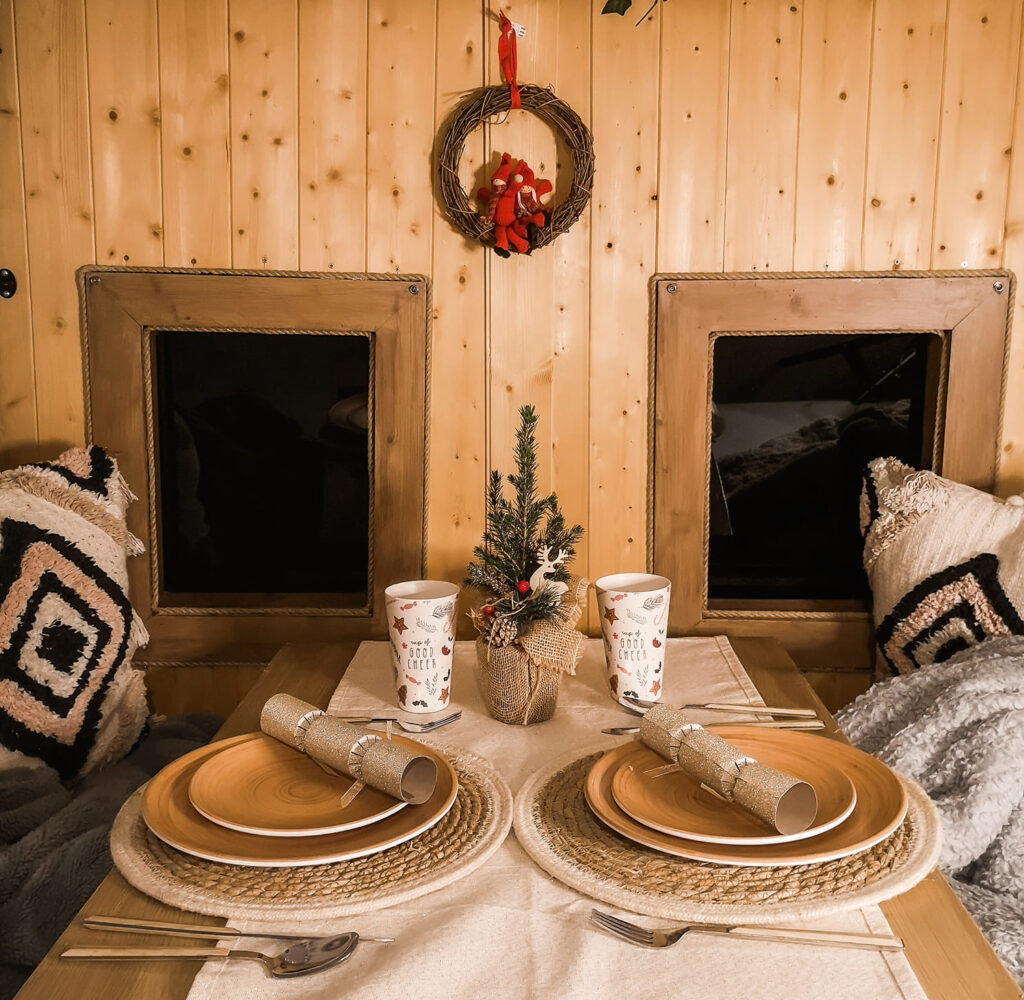 Here at Quirky, we love Christmas; which is why we're so excited to share with you 7 ways to add festive cheer to your campervan this season.
Display a mini Christmas tree
Trust us, size does not matter. Whether your tree is 7ft tall or 2ft small, once you've decorated it with lights, it's going to feel like christmas. Many smaller trees come with decorative pots that you can reuse at a later date. You can then plant the tree outdoors and watch it grow ready for next year!
---
Hang up fairy lights
Light up the holiday season with the glow of 100 fairy lights. These tiny lights make a huge difference when it comes to creating a festive and warming atmosphere. You can also spread some cheer outside by investing in some solar powered fairy lights.
---
Make your own wreath
Wreath making A.K.A the ultimate Christmas activity, is sure fire way to get in the Christmas spirit. There is no greater time to partake in wreath making than on a campervan getaway. All the materials you need such as holly, pine cones and twigs are right on your doorstep.
---
Crank up the Christmas tunes
Is there anything more joyful than jumping around to your favourite christmas music or singing 'All I Want for Christmas is you?' at the top of your lungs? Yeah, we don't think so either! So crack on the Bublé and step into Christmas with your favourite holiday tunes.
---
Light scented candles
Candles are a staple for any campervan; they not only provide heat, but can also help eliminate any unwanted odours. Come winter, it's time to switch out the spring/summery scents such as clean linen and rose for cinnamon spice and pine. The smell alone is enough to get you feeling festive! Etsy have a fantastic range of small businesses selling Christmas candles.
---
Bake a Christmas pudding
One of the best parts of Christmas is the food and there's no such thing as overindulging throughout December, especially on sweet treats. Bake your way into feeling festive by cooking your favourite winter pudding. Many of our campers are kitted out with ovens and/or Omnias (also known as the perfect baking companion!)
---
Screen your favourite christmas film
The Muppet Christmas Carol, Love Actually, or The Grinch? The debate for the greatest Christmas movie of all time lives on. There is nothing quite like snuggling in for a festive film, and this experience is only greatly enhanced when you're doing so in a Campervan.
Take your movie viewing game to the next level by enjoying it on the big screen with a projector. There are plenty of campers with projectors available to hire on our fleet including Floyd and Rae of Sunshine.
---
Visit a Christmas market
Winter Wonderland has got nothing on the small village Christmas Markets. The best thing about being on the road is you're not tied to one destination. You can choose where you want to go and when. So why not have yourself a magical Christmas by touring some of the quaint village Christmas markets around the UK?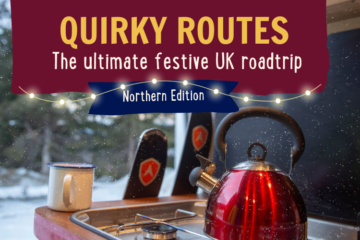 Are you a festive fiend or a grumpy Grinch? This season no matter what mood you're in, escape the normal and take yourself and …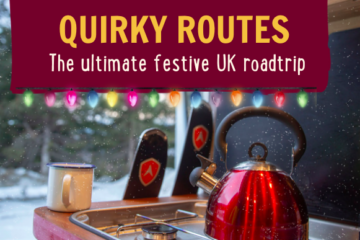 Are you a festive fiend or a grumpy Grinch? This season no matter what mood you're in, escape the normal and take yourself and …