8 UK Hiking Routes For Beginners
So, you have treated yourself to a pair of brand spanking new hiking boots and you are keen to take them for a test drive but not sure where to start? Some of the most beautiful spots in the UK can only be reached by foot and hikers' fear should not deprive you of them. There are plenty of trails that don't require major skill to conquer; all you will need is determination, a well-thought-out hiking kit and a love of the great outdoors.
To get you started on your hiking journey, Quirky Campers have compiled a list of 8 routes for beginners that will make your adventurous heart flutter.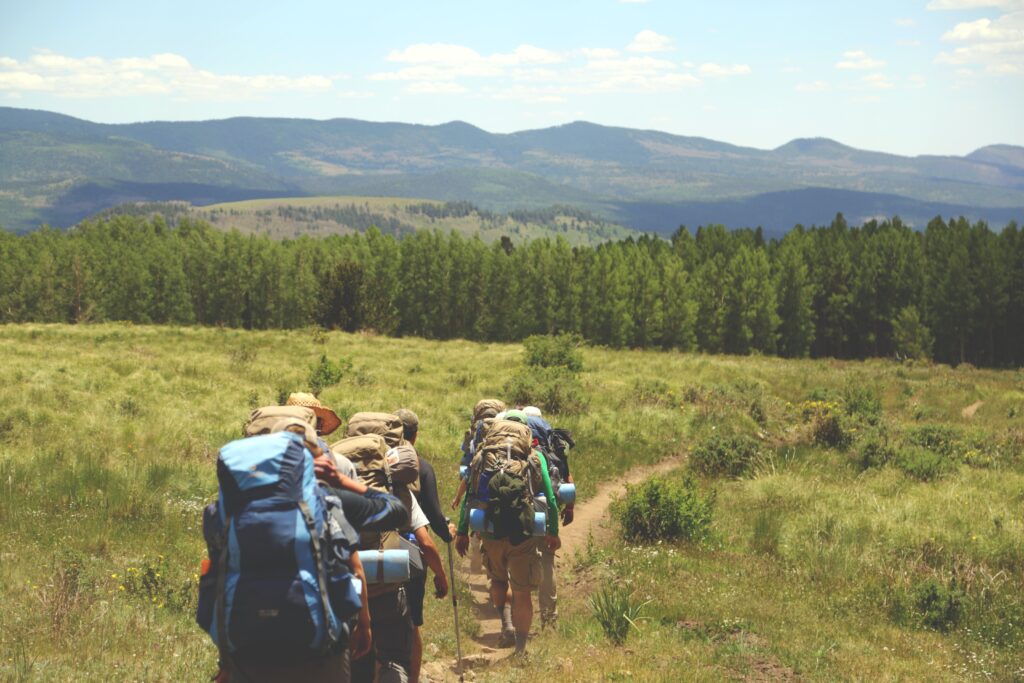 Essential Kits for Hiking:
Bug spray
Energy snacks
Water
High-energy snacks (peanuts, protein bars, dark chocolate, trail mix)
Hiking boots
An extra layer
Map
First aid kit
SPF
Hat
Trekking pole
Length: 3 miles | Approximate time: 2-3 hours | Where? Peak District National Park, Derbyshire
Standing tall by the village of Castleton is the magnificent Mam Tor. This 3-mile circular route mainly consists of stone paths and breathtaking vistas. Taking just 15-20 minutes to reach the top, clear views of Edale and Kinder Scout can be enjoyed from the viewpoint. After taking a moment to rest, continue along the ridge and follow the flagstones North. You will see plenty of friendly hikers, pups and villagers along the way. You may even want to stop into the local pub for a well-deserved pint. 
---
Stoodley Pike
Length: 6.45 miles | Approximate time: 3-4 hours | Where: Hebden Bridge/Todmorden, West Yorkshire
Stoodley Pike is a monument erected in 1856 to commemorate the end of the Crimean Wars. To reach the Stoodley Pike, you will follow a beautiful countryside trail. Once at the top, you'll have the opportunity to go inside the monument, climb the 39-step staircase and overlook the Moorlands from the balcony from the highest point (it's recommended that you bring a torch with you as it can get dark.) One of the most popular routes starts and ends in Hebden Bridge, meaning there are plenty of places to refuel after your trek.
---
Length: 4-5 miles | Approximate time: 3-4 hours | Where: Brecon Beacons, Wales
Wild swimmers rejoice, The Four Waterfall Walk is a wonderful place to spend your day and swim your cares away. Located in the Brecon Beacons National Park, this trail is nothing short of extraordinary as it features four spectacular waterfalls. Each one emits its own unique character and charm. Whilst it is guaranteed you will be amazed by all, we expect one will capture your heart.
---
Length: 2 miles | Approximate time: 1-1.5 hours | Where: South Devon
Sand, sea and seals are just a few things you can expect from this hike. Situated on the South West Coastal Path, Start Point is one of the most exposed and rugged peninsulas on the English Coast. The picturesque views will have you questioning whether you are in the UK or on a tropical hike abroad. Not to mention, the adorable Grey Seal Colony is ready to be admired en route.
---
Length: 9 miles | Approximate time: 5-7 hours | Where: Snowdonia National Park, Wales
Arguably one of the most famous mountains to climb in the world, Snowdon is a fantastic first climb for beginners. There are six different routes to take but the easiest and safest route for all is the Llanberis Path. Starting in the village of Llanberis, this route covers 9 miles to the top and back with a 970 metres ascent. Taking up to 7 hours, we recommend you take plenty to eat. There are plenty of opportunities to rest and refuel along the way.
---
Length: 3.75 miles | Approximate time: 2 hours | Where: Aviemore, Scotland
Located in the Scottish Highlands, Loch Morlich is a beautiful freshwater Loch surrounded by forests and sandy beaches. With views of the Cairngorms dominating its skyline, it's a beautiful place to enjoy an afternoon with the family. After completing the short circular loop, you could rest your legs on the water by hiring a boat, kayak or canoe at the Loch Morlich Watersports Centre.
---
Length: 2.4 miles | Approximate time: 1.5 – 2 hours | Where: Malham, North Yorkshire
Harry Potter fans are bound to recognise this next spot. Nestled in the glorious Yorkshire Dales, Malham Cove is famous for being used as a filming location for a scene in Harry Potter and the Deathly Hallows. The short circular walk is less than 3 miles long and mainly consists of wide paths, making it a suitable and enjoyable option for most.
---
Length: 3.13 miles | Approximate time: 2 hours | Where: Brecon Beacons, Wales
A hike so delicious you'll keep coming back for more, Sugar Loaf Mountain is one of the highest peaks in the Black Mountains. Often mistaken as a volcano due to its unique shape, it's no wonder why it's such a popular climb. From the top, you'll be able to bask in panoramic views across the Brecon Beacons.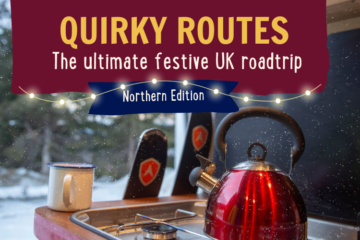 Are you a festive fiend or a grumpy Grinch? This season no matter what mood you're in, escape the normal and take yourself and …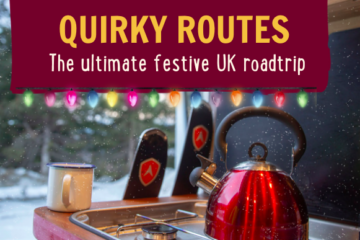 Are you a festive fiend or a grumpy Grinch? This season no matter what mood you're in, escape the normal and take yourself and …