Everything you need to know about campervan insurance
Campervan insurance can be a minefield, especially for newbie nomads. There are a large number of insurance companies out there that provide cover for campervans and motorhomes. You could spend hours scrolling through comparison sites and google searching for a trusted insurer that will give you the best value for money only to realise they don't cover your self-build camper. If your campervan is not a factory fit your options are a bit more limited and you need to ensure the policy you take out will cover your vehicle properly. For those considering hiring out your campervan (either now or in the future) your options are limited even further.
Here at Quirky Campers, we have worked closely with a handful of insurance providers over many years and have been able to get definitive answers to some of the most important and frequently asked questions. So grab a cuppa and dive into our beginners' guide to campervan insurance.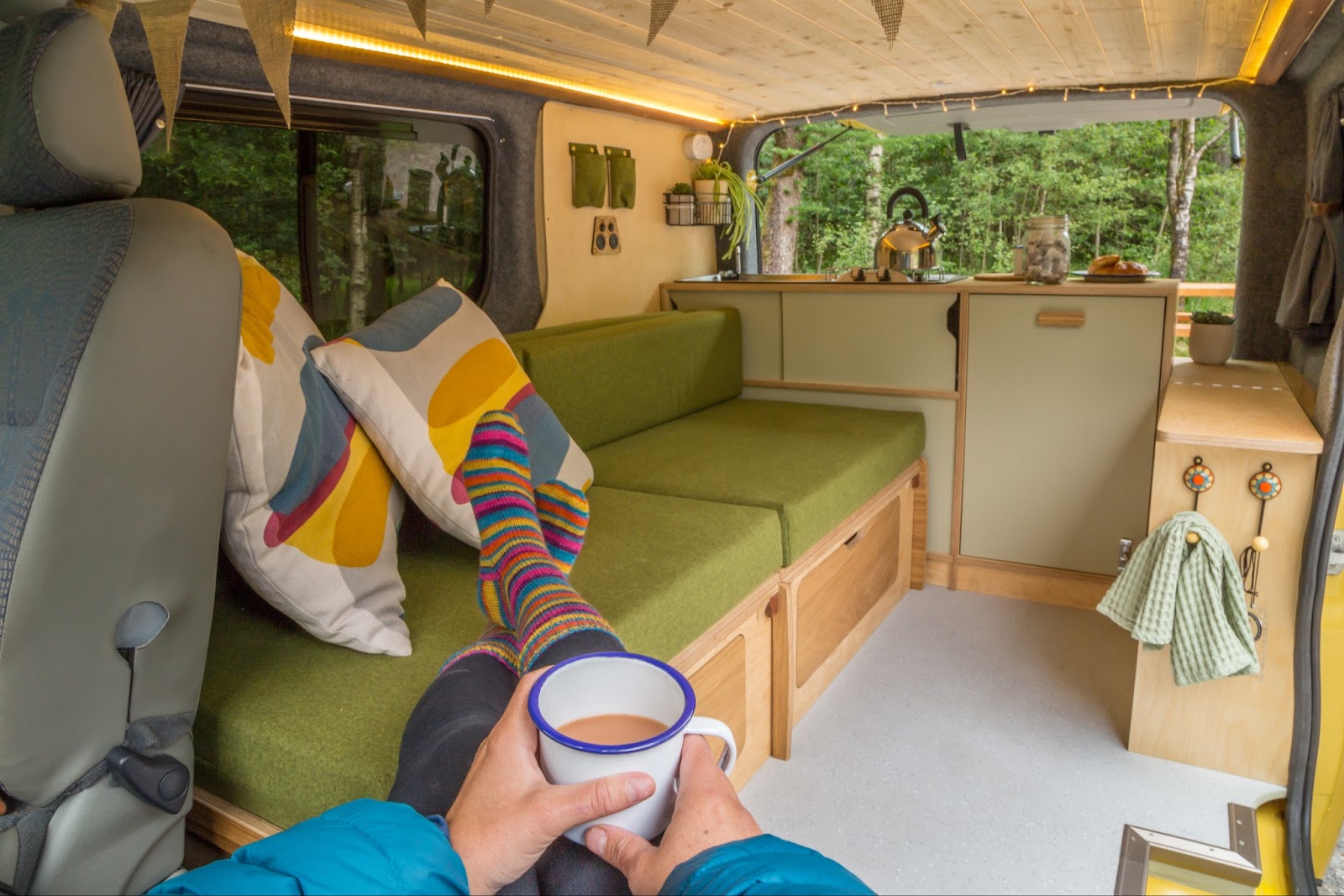 Types of campervan insurance
Social, domestic and pleasure
If you're planning on using your campervan for holidays, popping to the shops and other personal trips then this is the cover for you. Some S, D & P policies will include commuting cover, however, it's likely the policy will only cover you driving to a single permanent place of employment.
Self-drive hire annual – SDH Covers you, named drivers and any hirers
Self-drive hire annual policies will provide you, named drivers and any hirers, comprehensive insurance for the entire year. Many campervan owners who hire out their campervan opt for this type of cover to avoid having to organise cover each time they receive a hire booking. Plus if you're forecasted to hire out your campervan for more than 40 nights per year, it works out much cheaper. You will still be required to do all necessary ID and driving licence checks before any hirer drives away. Alan Boswell has a handy tool which allows you to get an instant quote online.
Self-drive hire daily
Great for those new to hiring out a campervan and owners who don't want to commit to an annual plan, self-drive hire daily offers cover solutions on a hire-to-hire basis. This must be arranged and bought by you in advance of each hire which can be detrimental to last-minute bookings as they require 24 hours' notice and there is an additional cost if daily insurance is requested less than 24 hours in advance. The customer will need to fill out the driver form in advance, this will then be sent to you to pass on to Alan Boswell with the current mileage and van's value. Alan Boswell will then bill you directly. It costs anywhere from £19 per day and if the customer is going to be late back you will need to arrange an extension. In this instance, this customer would be charged for the extra night but not for the cost of the insurance as this is included in their booking. It will also cost more per night for shorter bookings. Once you have moved from the hire daily policy to the annual policy you will no longer be able to return to the daily policy.
Business
Planning on using your campervan for business purposes? Or perhaps you're a business owner or are self-employed and plan to drive to more than one site for a job? Then you'll need business cover. If you take out self-drive hire insurance, this should include cover for you and named drivers to drive for purposes of the business.
Motortrade
Motortrade insurance covers you and your employees for day to day use of business vehicles. If you have Motortrade insurance, the above self-drive options will be different for you and we advise you to speak to your broker.
---
How much does campervan insurance cost?
There are many factors which will affect the price of your insurance. These factors usually include location, age, licence length and vehicle value. On average, the annual cost for social, domestic and pleasure policies sits anywhere between £300 to £1000 per year. From our experience, self-drive hire policies start from £1200 per year or £650 pro-rata for those who already own SD&P.
Is the excess higher for campervans than it is for a regular vehicle?
For social, domestic & pleasure it depends on the many factors mentioned above. For self-drive hire, the excess cost will be higher than a regular vehicle due to the nature in which it's being used.
Is there anything I can do to reduce the cost (security measures I could take)?
Yes, security features can bring down the cost of your insurance and it's advised that you install as many as possible to keep you and your campervan safe. There are so many security gadgets you can invest in such as alarms, motion-detector cameras, trackers etc. Want some more ideas? We have an entire chapter dedicated to campervan security in our conversion guide 'How to Build a Campervan'
Will I need a different policy if I plan to live in my van?
No, living in your vehicle will not require you to take out a different policy. However, it is advised that you seek content insurance as this will not be included within a standard van/campervan insurance policy.
Do I need to reclassify the body type of my vehicle with the DVLA so it is a motorcaravan?
Alan Boswell and Adrian Flux have both confirmed that to insure your vehicle as a campervan you need to have met the internal requirements set out by the DVLA, however, the body type on the V5 does not need to be changed and the external requirements do not need to be met.
Does campervan insurance cover contents?
Typical campervan policies will only cover the campervan and passengers if there is an accident, damage or theft but not your possessions or contents. Companies such as Adrian Flux and Just Kampers offer campervan content insurance.
Will I be insured to drive to Europe?
Some insurers like Alan Boswell will automatically include EU cover for up to 90 days in your policy. We recommend opting for taking out breakdown cover too as breaking down in a place you're not familiar with can be unsettling enough without having to track down the closest breakdown specialist.

Can I take out a policy with a solid fuel heater (including woodburning stoves) which has been installed either by the manufacturer or by an individual?
Yes, taking out a policy with a solid fuel heater is possible but will usually be referred and lead to a higher premium. You will need to let the insurer know when taking out the policy and the heating appliance must be installed to the manufacturer's specifications.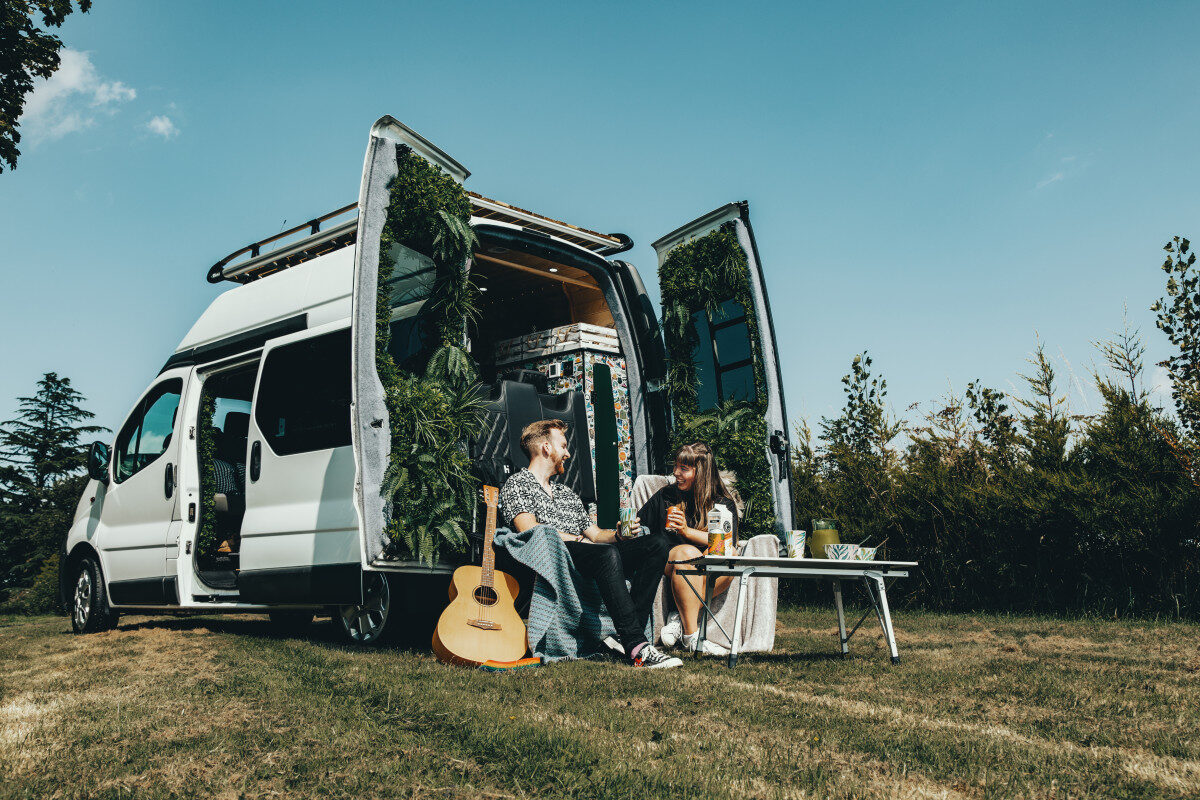 I'm considering hiring out my campervan, will I be able to take out a separate daily campervan hire policy without invalidating my SD&P policy?
Many policies will not allow this so we advise checking with your policy provider directly. Our recommended providers Adrian Flux and Alan Boswell have confirmed the following:
Adrian Flux: Yes, your annual policy with Adrian Flux will not cover any hirers however taking out a separate policy to cover them will not invalidate your annual policy from Adrian Flux.
Alan Boswell: Yes, but only if they declare they are part of Quirky Campers as it is only agreed with the underwriter Markerstudy.
---
Tried and tested policies
Adrian Flux
Who is it best for? Personal use
Where can I get a quote? To guarantee you're getting the most competitive price, you can call Adrian Flux directly on 0800 369 8590 and quote Quirky Campers or request a call back via this link.
Alan Boswell
Who is it best for? Campervan hirers
Where can I get a quote? You will be able to get a competitive quote online. For those looking to hire, you can begin your quote via this link and for those who are looking for general campervan insurance, click here.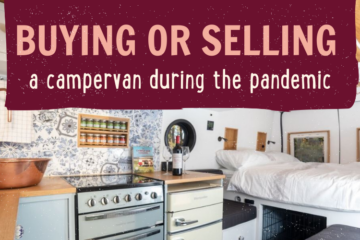 Please check the NHS and Government websites for up-to-date official advice as this may have change since writing this blog. Can you buy a campervan during the Covid-19 …