Guide to Outdoor Activities for Kids this Half-Term
Here at Quirky we know it can be tricky to find enough things to do to keep the young ones entertained for a whole week, especially when the weather isn't cooperating. But, rest assured that even a drizzle of rain won't keep your family from embarking on exhilarating outdoor adventures, as the old saying goes; 'there's no such thing as bad weather, only bad clothing'.
Our campervans offer an ideal way of immersing yourself in the great outdoors while on the move and we have a diverse range of family-friendly campers with all the amenities you need for a grand escape. From toilets and showers for convenience, to snug heating systems for cosy nights in, we've got you covered. So get the wellies and raincoats at the ready, as we give you the scoop on the best ways to get the whole family outside and active this half-term.
---
Pumpkin Patches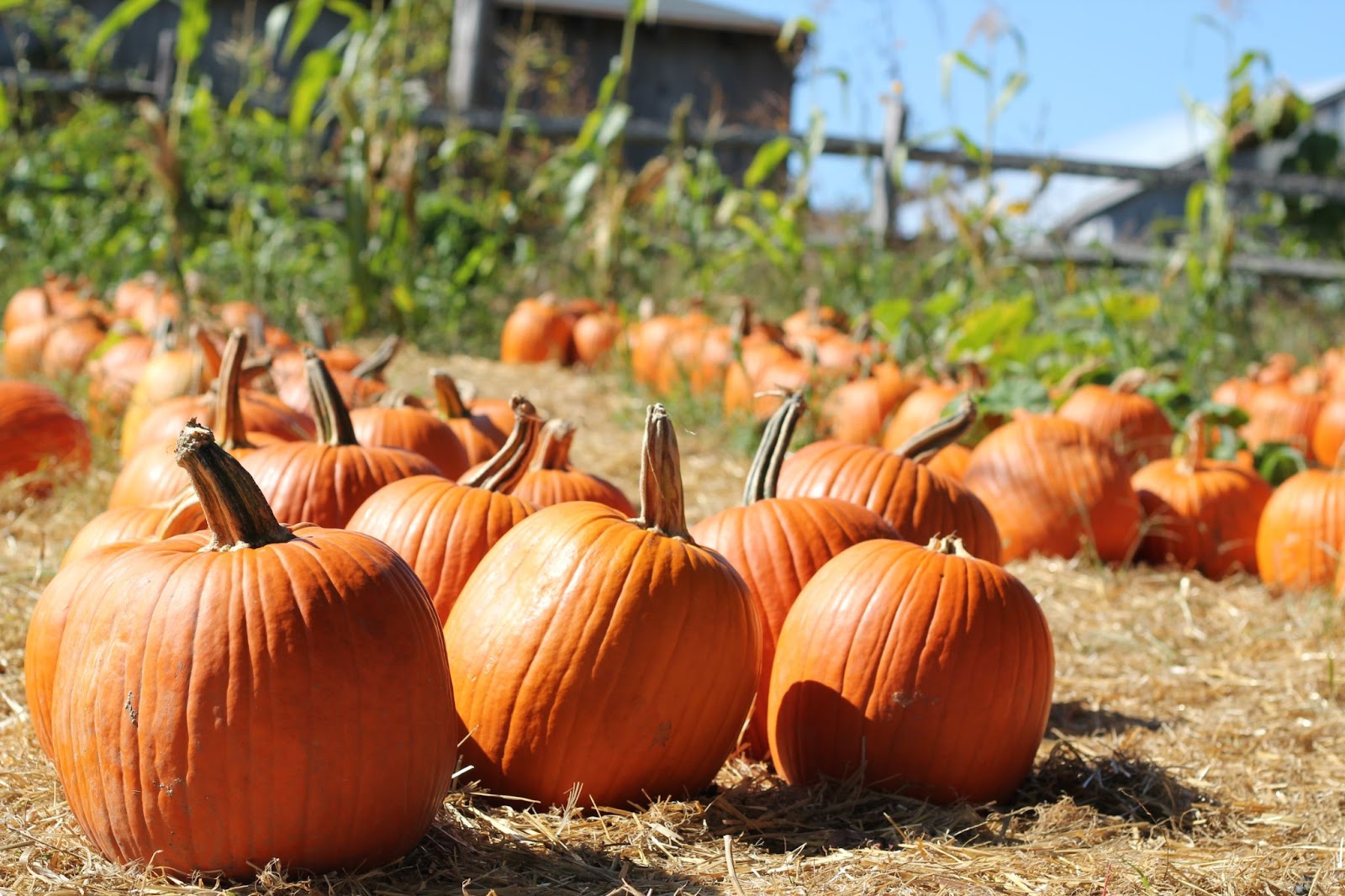 An absolute must for any family looking for some wholesome farm fun over the half-term, pumpkin patches have become increasingly popular over the years, and have been springing up every Autumn for everyone to pick the roundest, most orange, and of course the biggest pumpkin possible. We've handpicked the top 6 across the UK, these farms not only have the best pumpkins but they're filled with maize mazes, tractor rides, farm animals to pet and a whole host of other outdoor activities to keep kids occupied for a pump-tastic day out! Dust off your carving skills for when you get back to your campervan at the end of the day, to continue the pumpkin fun.
Top 6 Pumpkin Patches in the UK
Secretts at Hurst Farm, Surrey
Pumpkin Week – 21st-29th October
National Forest Adventure Farm, Staffordshire
Spooktacular – 14th, 15th, 21st, 22nd, 28th October-2rd November
Farmer Copleys, Yorkshire
Pumpkin Fest 2023 7th-31st October
Bell's Pumpkin Patch, Lincolnshire
Pumpkin Patch – 14th,15th, 21st-29th October
Tulleys Pumpkin Farm, West Sussex
Pumpkin Festival – 23rd September – 29th October
Arn Prior Farm, Scotland
Pumpkin Patch 2023 – 9th – 29th October
---
Halloween Castles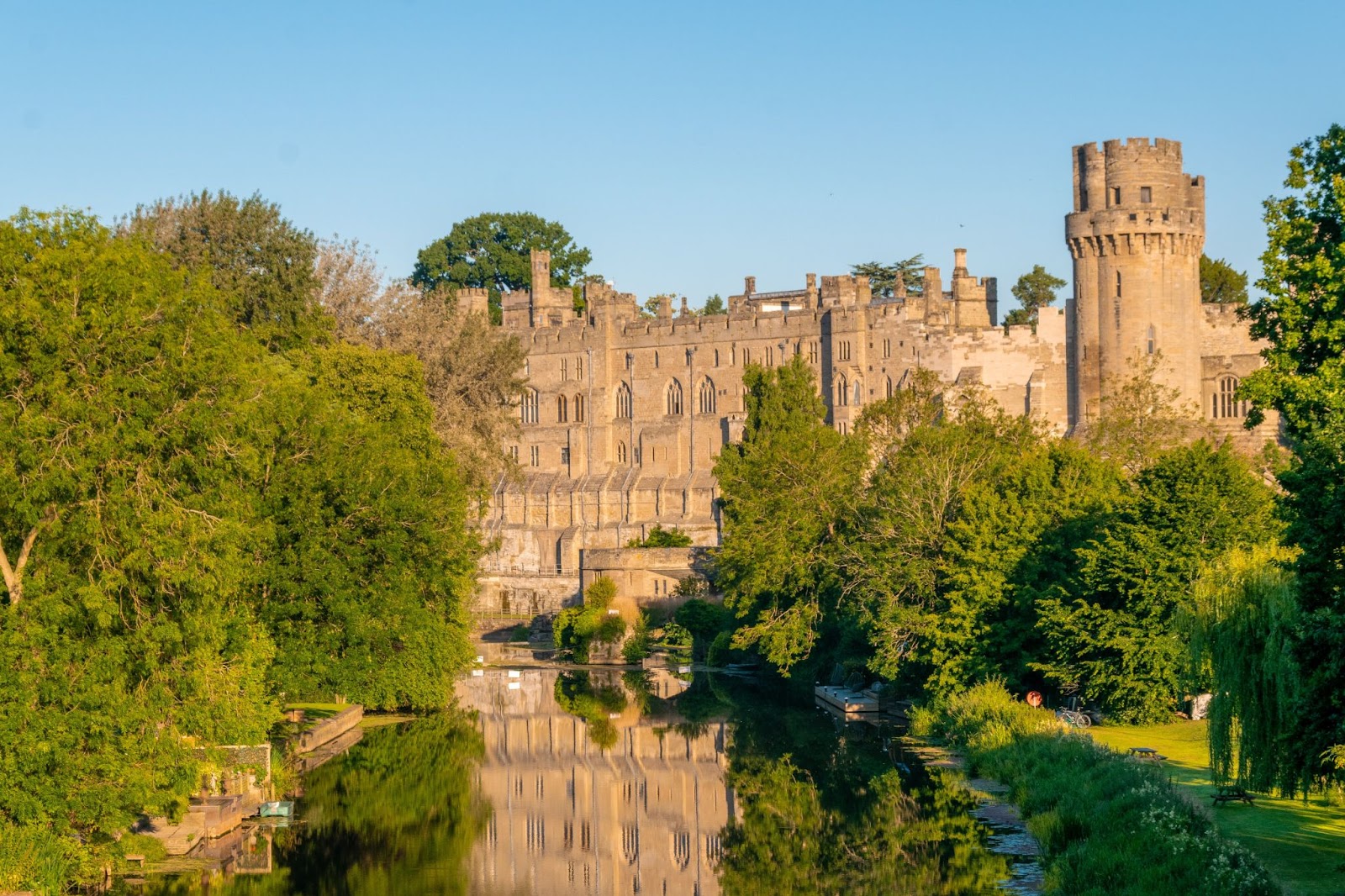 The UK is home to some of the most magnificent castles in the world, so why not make the most of these glorious heritage sights over half-term and show the kids a bit of history? Every one of the castles suggested below has some spectacular spooky delights and events for the whole family to enjoy over half-term, whether you're braving the ghost walks, getting ghoulish with some face paint, or just want to enjoy the beautiful sights and surrounds of some stunning castles and their grounds. Here are 6 of the most magnificent UK castles to visit this Halloween.
Top 6 Halloween Half-Term Castles in the UK
Warwick Castle, Warwickshire
The Haunted Castle – 21st October – 5th November
Muncaster Castle, Cumbria
Halloween Family Festival 2023 – 21st-29th October
Warkworth Castle, Northumberland
Halloween Half Term – 28th October – 5th November
Beeston Castle, Cheshire
Halloween Half Term – 21st-29th October
Framlingham Castle, Suffolk
Ghost Tales and Halloween Half Term at Framlingham – 21st – 29th October
Hever Castle, Kent
Halloween Half-Term Fun – 21st – 29th October
---
Wildlife Watching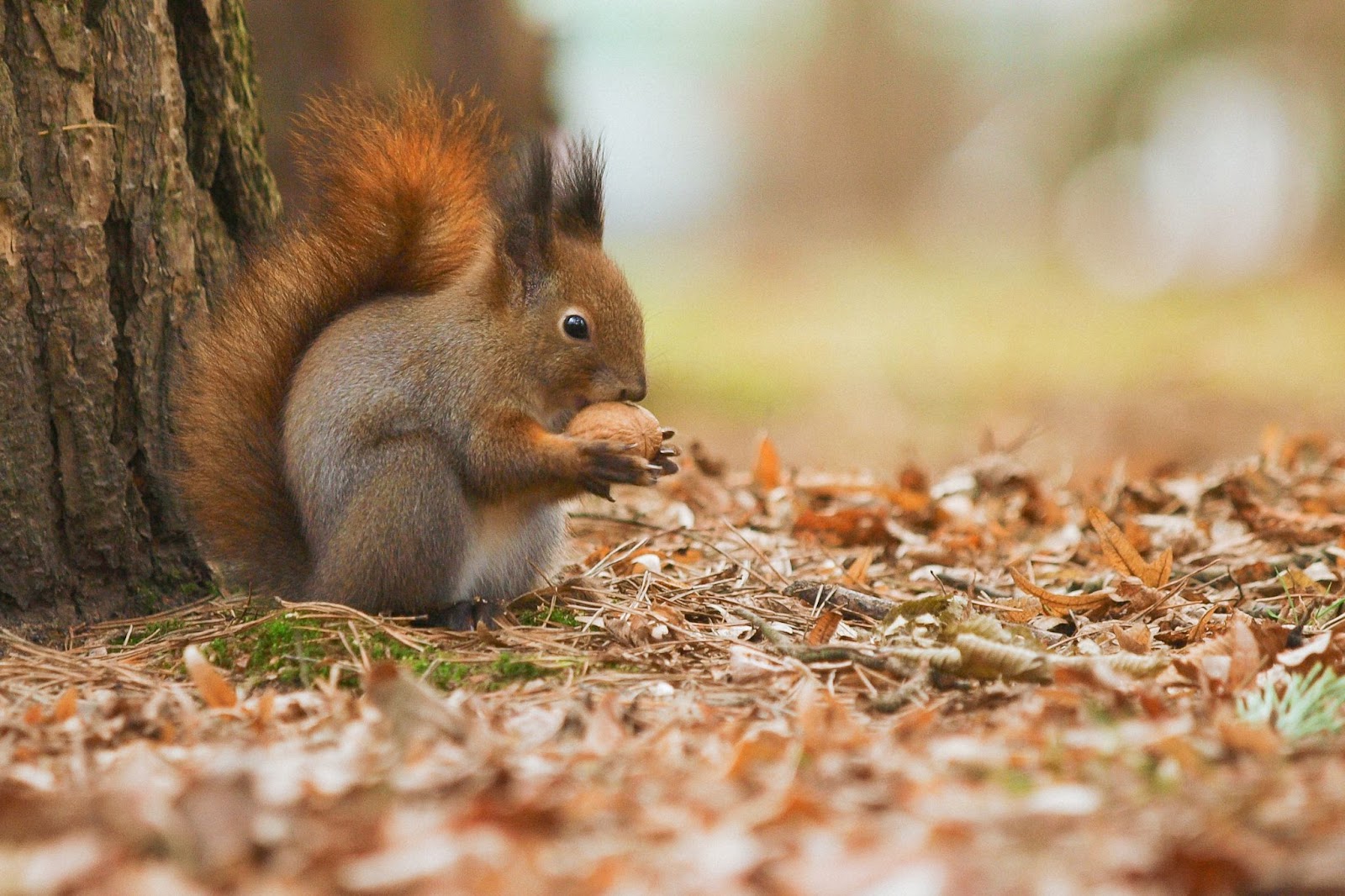 There's plenty of wildlife out and about during October, from Squirrels collecting nuts for hibernation to the funky fungi season beginning. It's all about getting out into the wilderness and exploring what's right in front of you, you can take a stroll in your local woods, or get stuck in with some of the autumn wildlife events like the ones below, whatever you choose, it's a great way to get outdoors this Autumn. We've chosen 6 fun spots with a variety of exciting and educational events for watching wildlife in the UK this half-term.
Top 6 spots for wildlife watching with kids
Halloween Wildlife Explorer, The New Forest
27th – 28th October – A guided ancient woodland walk, listening to owls, foxes and deer, and spotting hidden wildlife on the thermal imaging camera.
British Wildlife Centre, Surrey
21st – 29th October – Get up close and personal with some of the UK's least seen creatures at the British Wildlife Centre, with a whole host of events on for kids over the half-term.
Children's Curious Nature Walk, Chatsworth House, The Peak District
25th – 26th October – Listen to ancient trees with stethoscopes, spot woodland birds, and discover more about the fungi, lichen and mosses in Stand wood.
Fungi Friends: A Family Trail, Dunham Massey Park, Cheshire
3rd – 31st October – A family-friendly trail discovering the wonderful world of fungi around the woods of the beautiful Dunham Massey Park.
Dark Skies Festival, North York Moors
14th September – 5th November – Explore the night skies over the Yorkshire moors with a variety of exciting family events, from star gazing to owl watching.
Autumn Half-Term Fun with Wildlife Watch, Cornwall
23rd October – Bug hunting and a spooky wildlife adventure at dusk will show kids a whole new side to UK wildlife.
---
Outdoor Adventure Activities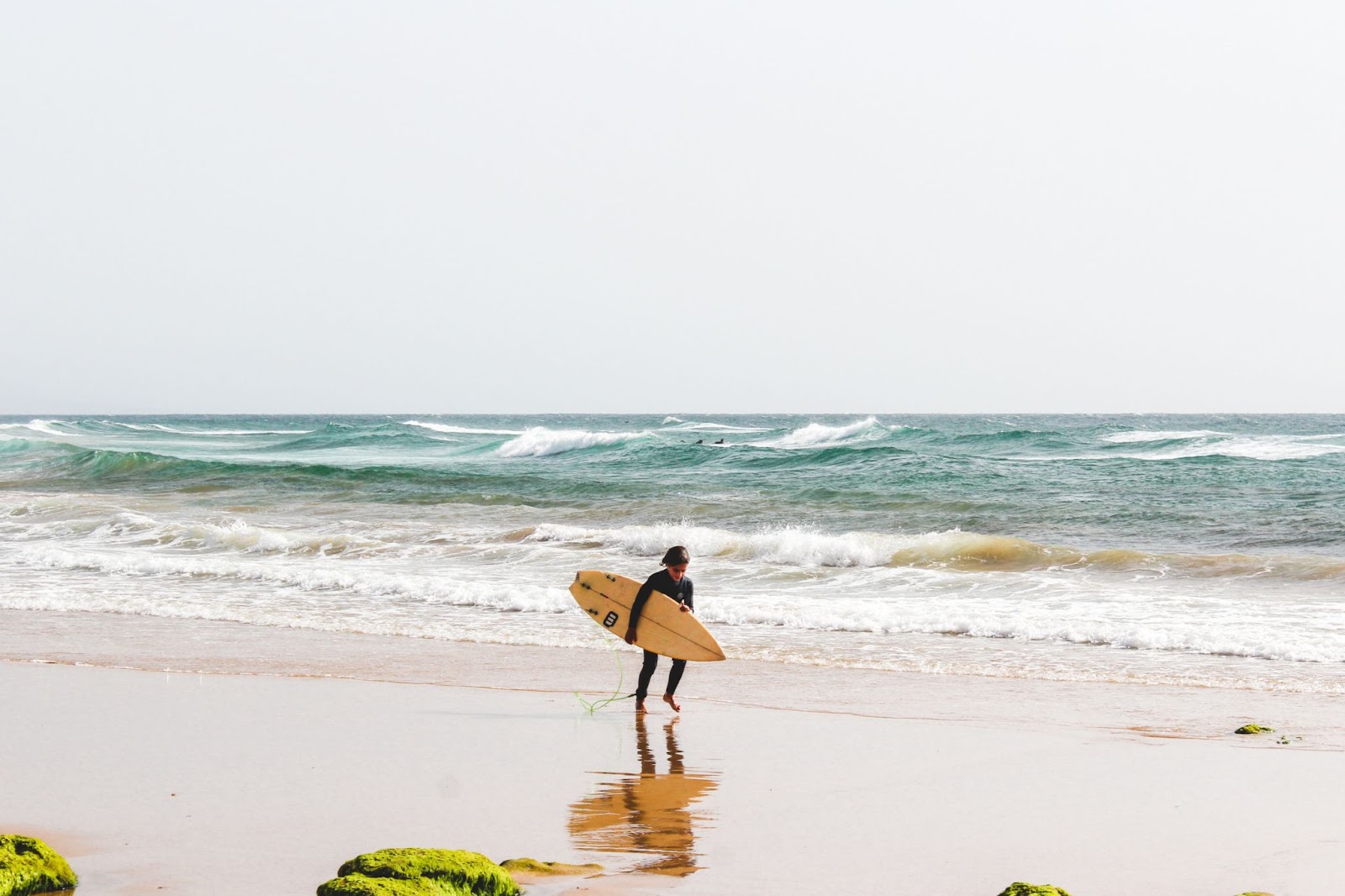 Embrace the thrill of the great outdoors this half-term with a brand-new adventure! While strolling in nature is always wonderful, why not elevate your experience with some heart-pounding activities? We've curated an exciting list of outdoor adventures that the whole family can revel in. When the days grow shorter and cooler, it's the perfect time to ignite your sense of adventure. Booking something fresh and maybe even acquiring a new skill will invigorate your spirit and guarantee a fantastic time!
Top 6 family-friendly outdoor adventure activities
Beach Cleans with Surfers Against Sewage (Various Locations)
Join the Surfers Against Sewage in their mission to clean up beaches and rivers across the country. Make a positive impact on your local beach this half-term!
Wild Swimming at Bude Sea Pool, Cornwall
Discover the beauty of wild swimming in numerous scenic spots across the country. Bude Sea Pool offers a fantastic experience, combining the joy of sea swimming with the safety of a protected pool.
Learn to Surf, Pembrokeshire, Wales
Surfing is an exhilarating way to reconnect with the sea, no matter the season, and lessons are the perfect place to start. Just remember to bundle up in a wetsuit for the brisk Welsh coastline!
4. TreeTop Trek, Windermere, The Lake District
Treetop Treks bring you up close and personal to the majestic giants of the forest. Get your heart racing with ziplines, abseiling and walking on suspended bridges amid the stunning forest canopy.
5. Bike Hire and Woodland Exploration, Moors Country Park and Forest, Dorset
Tour De France or Tour De Forest? It's up to you to choose your adventure and get ready to pedal your way through a woodland exploration, with a diverse array of bikes for all abilities and skills.
---
Family-friendly campervans for half-term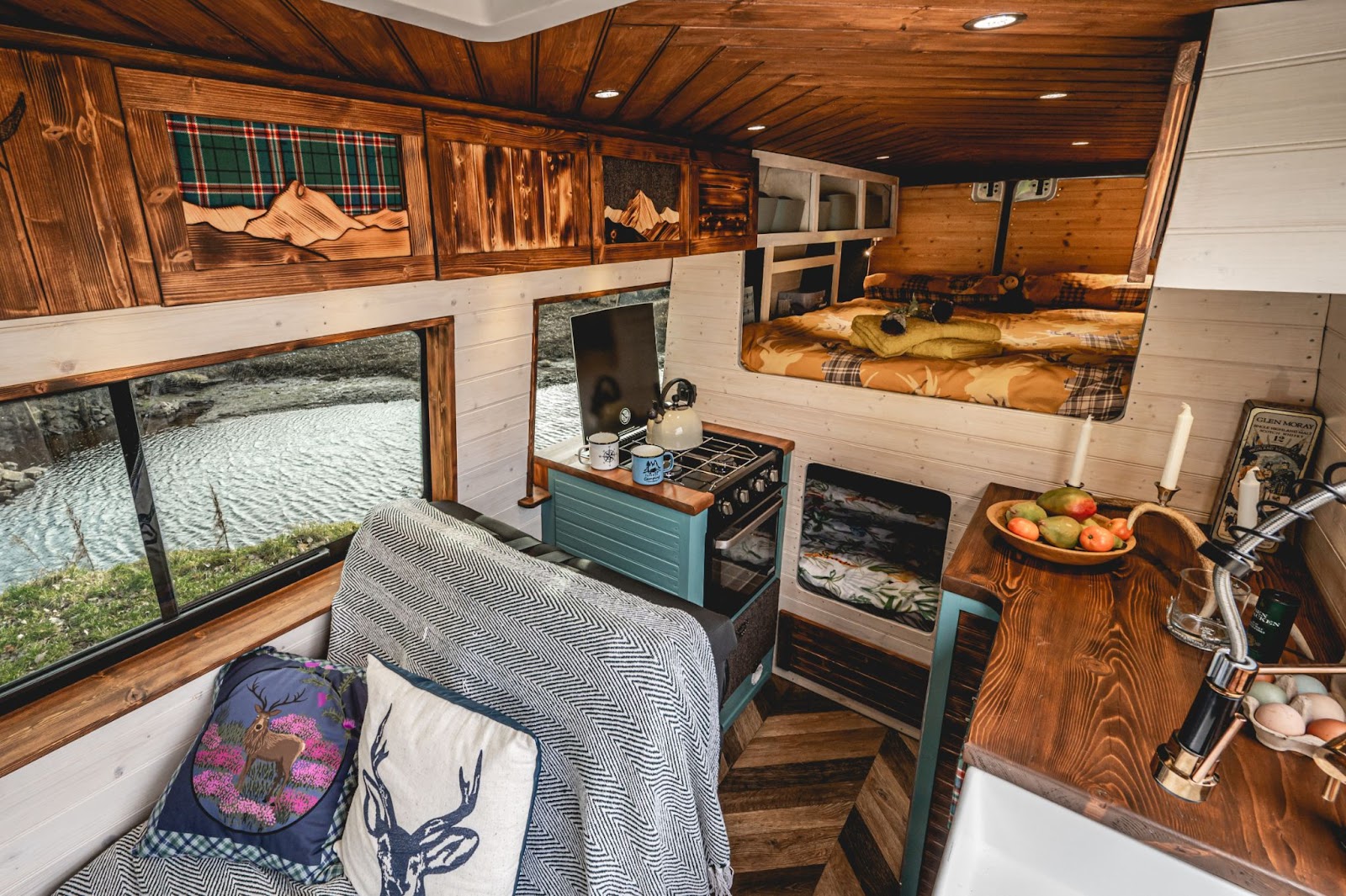 Ardgay, 5 Belted Seats, 4 Adult Berths, 1 Child Berth
A rustic beauty, ready to take you and your whole family on an off-grid adventure! With a heater, Isofix, and an indoor toilet, Hector is ready for even the fussiest of travellers. Let Hector be your hero this half-term, with a campervan getaway your kids will remember forever.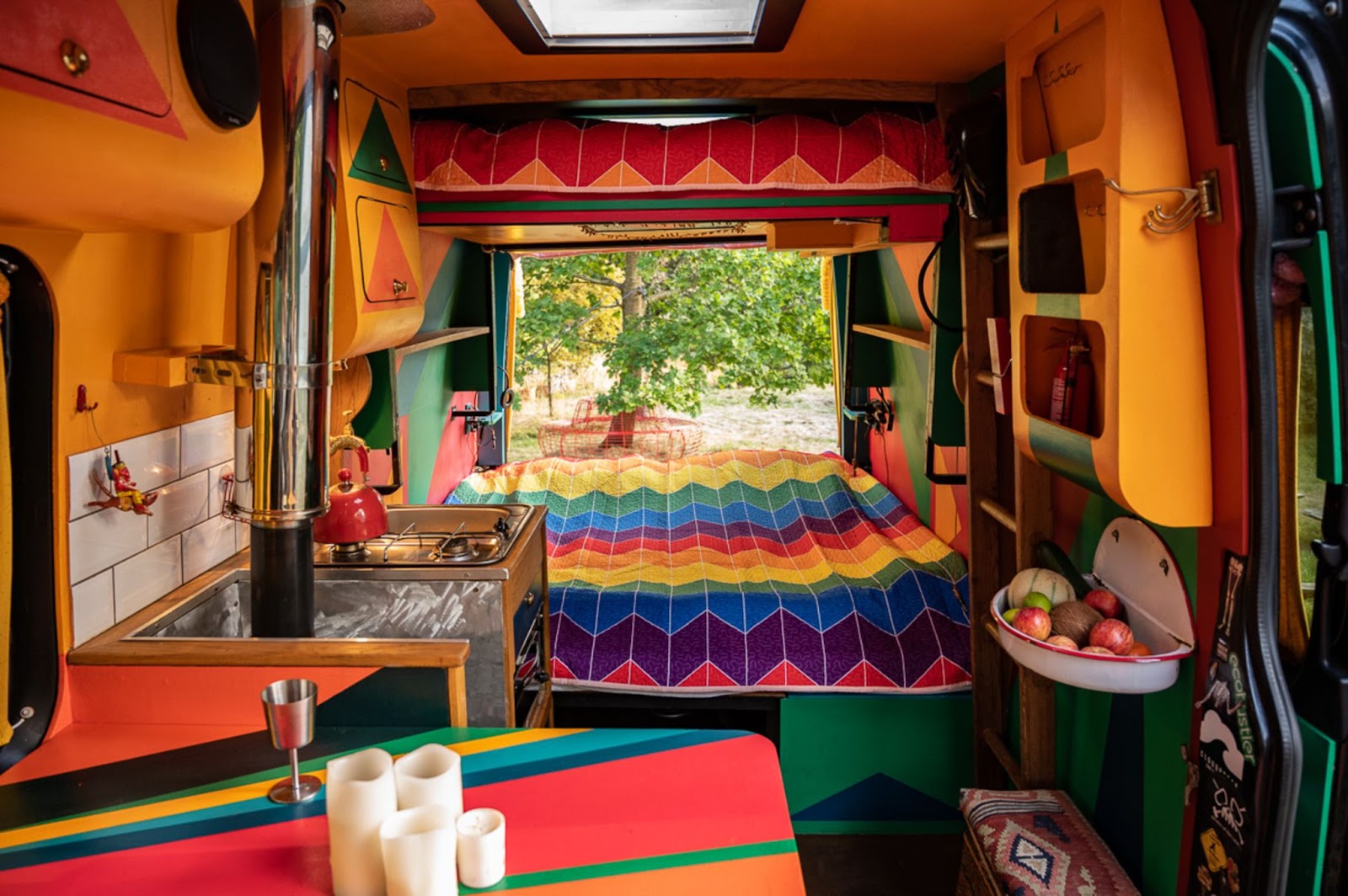 Bruton, 5 Belted Seats, 4 Adult Berths, 2 Child Berths
Bright and bouncy, Blackberry is the campervan to make all the other kids on the campsite jealous. There will be no frowny faces with Blackberry as your travelling companion. Fully equipped with a woodburner and heater, indoor toilet, awning and a ton of storage space, Blackberry has got you covered this half-term.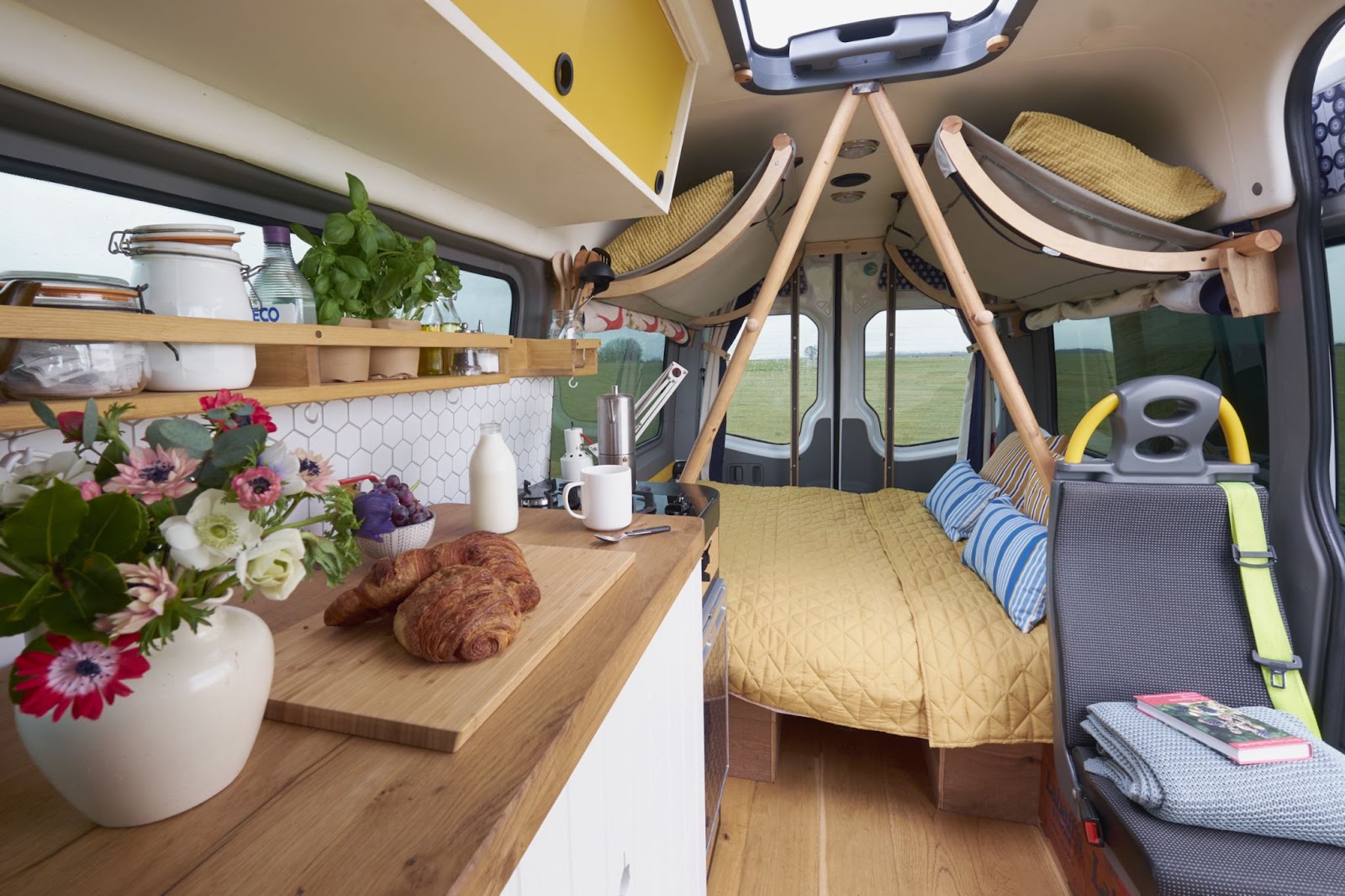 Stroud, 4 Belted Seats, 2 Adult Berths, 2 Child Berths
Willy is the winner of the funkiest bed set up on Quirky Campers, with enough space for four to sleep, eat and adventure, this pet-friendly campervan is set up with all the mod-cons you need, including a fully equipped kitchen. Where will Willy take you this October?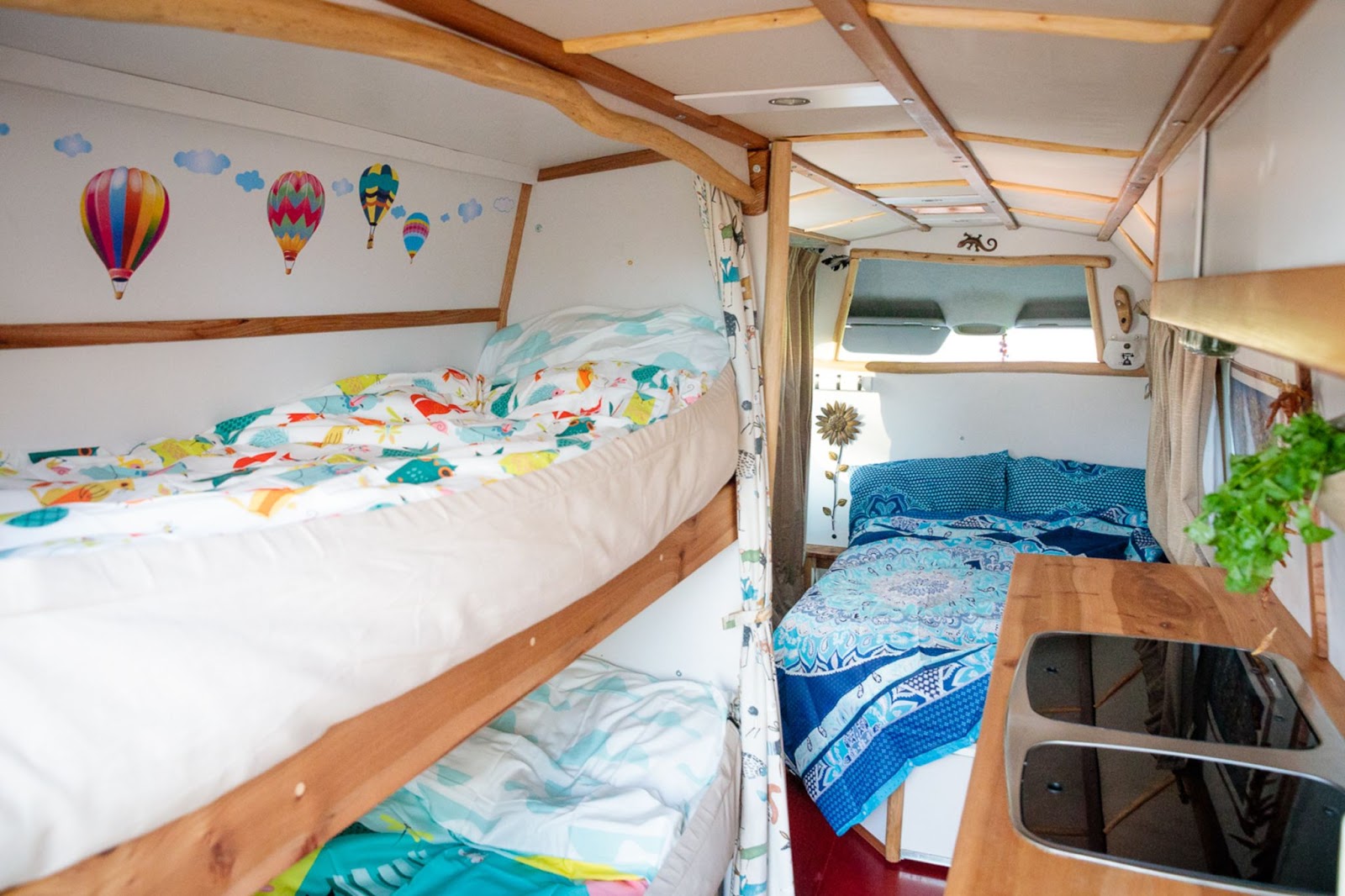 Bristol, 5 Belted Seats, 4 Adult berths, 1 Child Berth
The ultimate family campervan, Blubelle has been built with family voyages in mind. A flexible bed set-up and colourful design will bring joy and ease to your road trip. No matter the destination, Bluebelle is ready to go.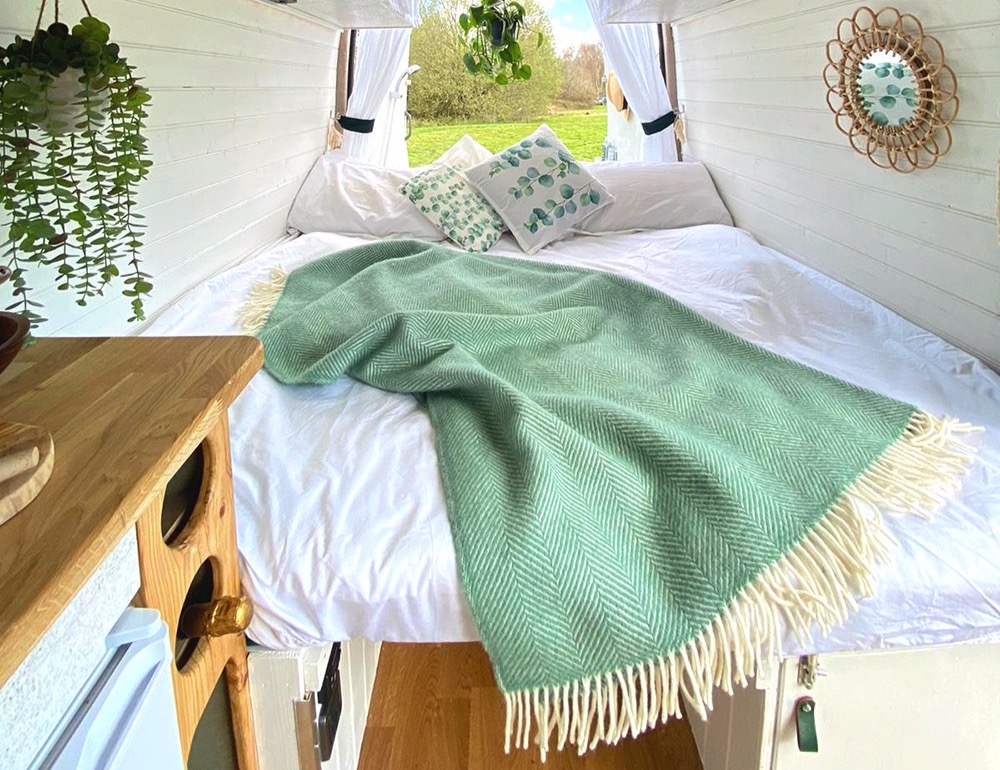 Brighton, 4 Belted Seats, 2 Adult Berths, 2 Child Berths
Not only is Ida a stunner of a campervan, but she's also equipped with everything a family could possibly need on a week-long adventure. Pet friendly, with a bike rack, a toilet, fridge and outside shower, there's really nothing this van can't do, so what are you waiting for?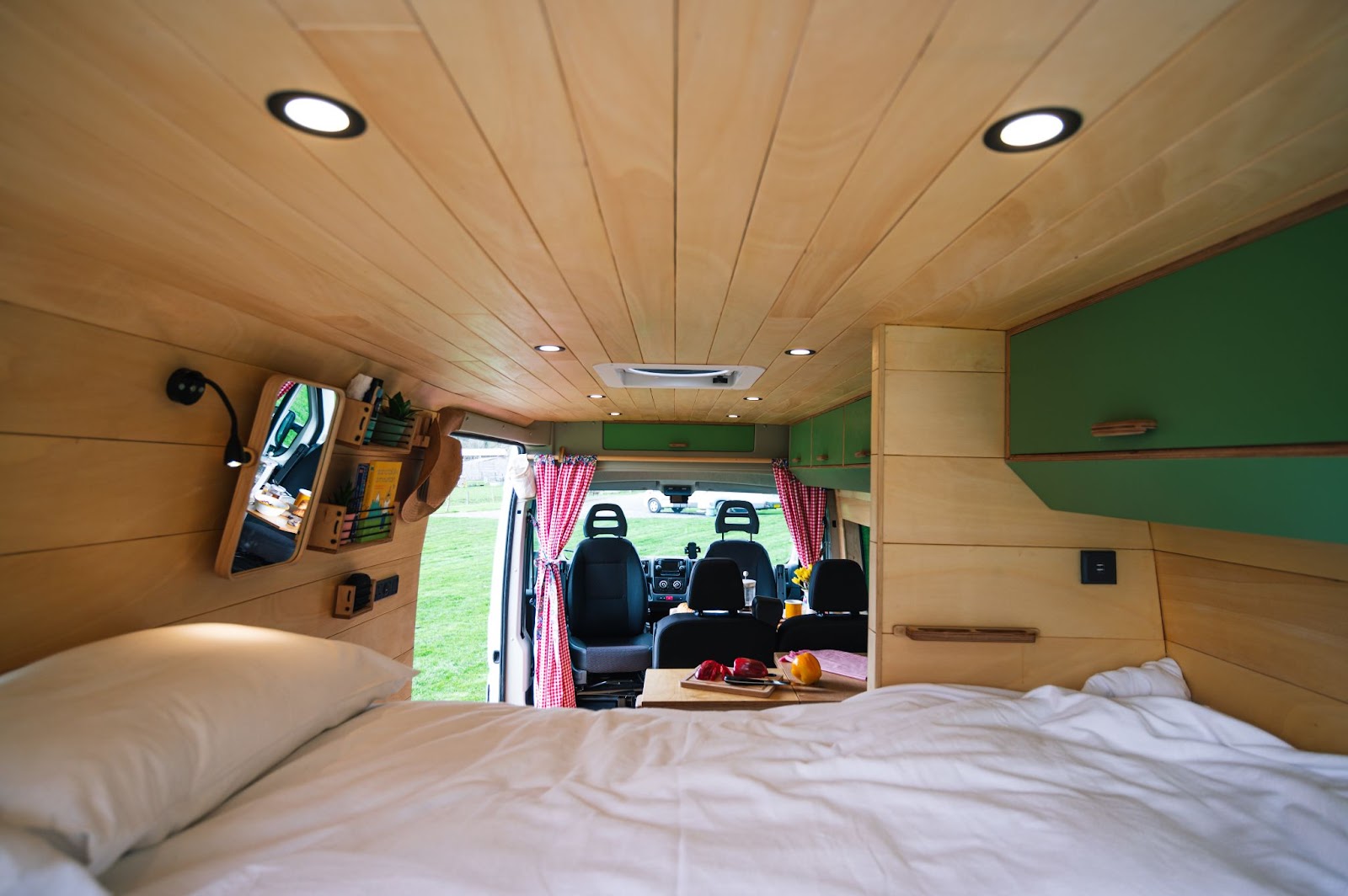 Marple, 4 Belted Seats, 2 Adult Berths, 2 Child Berths
A serene Green machine, Ghyll is a stylish family adventure van that offers space and comfort to kids and adults alike. Whether your days have been sunny or rainy, Ghyll will be ready with a comforting home for you to come back to.
---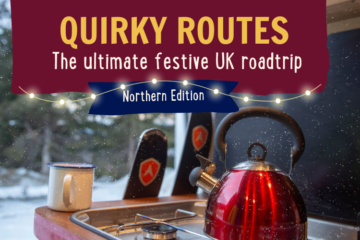 Are you a festive fiend or a grumpy Grinch? This season no matter what mood you're in, escape the normal and take yourself and …