Quirky Camper's Community Campout
Last week we welcomed our owners, convertors and community members to a field in the glorious Mendips. This was an opportunity to get to know each other on a more personal level following a successful Camp Quirky earlier in the year.
As always sustainability was at the heart of everything; we described the event as a 'wild camping weekend with a dash of Quirky magic.' Whilst the rain poured, spirits remained high and it was incredibly inspiring to see so many like-minded people come together.
Lindsay (co-founder of Quirky Campers) said 'It was an absolute pleasure to host the community campout; there's nothing like getting our favourite people together in a field. And you did not disappoint. The weather didn't seem to phase you and you threw yourselves at every activity we put out there. That egg throwing competition is going down in Quirky history! It truly is such a privilege to share this journey with such kind, passionate, creative and fun souls. Hope to see you all in April!'
There was a fun, thrilling line-up to keep everyone entertained which included an unforgettable quiz hosted by Linzi Evans (Quirky's own social rockstar), morning yoga with Steph, live music with Al Morris & Brooke and informative workshops/panels featuring electric campervan owners Lewis (owner of Eve), James from wearev (electric campers soon to be bookable through Quirky Campers), Mark and Lisa owners of Deets, Laura and Marrick of Northern Conversions and Skippy owner of Blubelle. There was also a brilliant discussion lead by Eve from Leave it Better.
This weekend gave people the chance to switch off, relax and get back to nature in the best possible way. Everyone who attended had one major thing in common…the love of the great outdoors (and campervans). Saturday evening saw everyone gather around a campfire for chit chat and smores – it was delicious!
---
OUR PARTNERS
There's a few key brands that we must give a huge shoutout to:
Thank you to Jackery UK for supplying a number of their solar generator units and solar panels to power the ENTIRE event. From providing power for our main tent lighting to powering the amp used by our entertainment over the weekend, these units played a massive part in making the event a success off-grid with no reliance on generators.
A big THANK YOU is also in order for our event partners: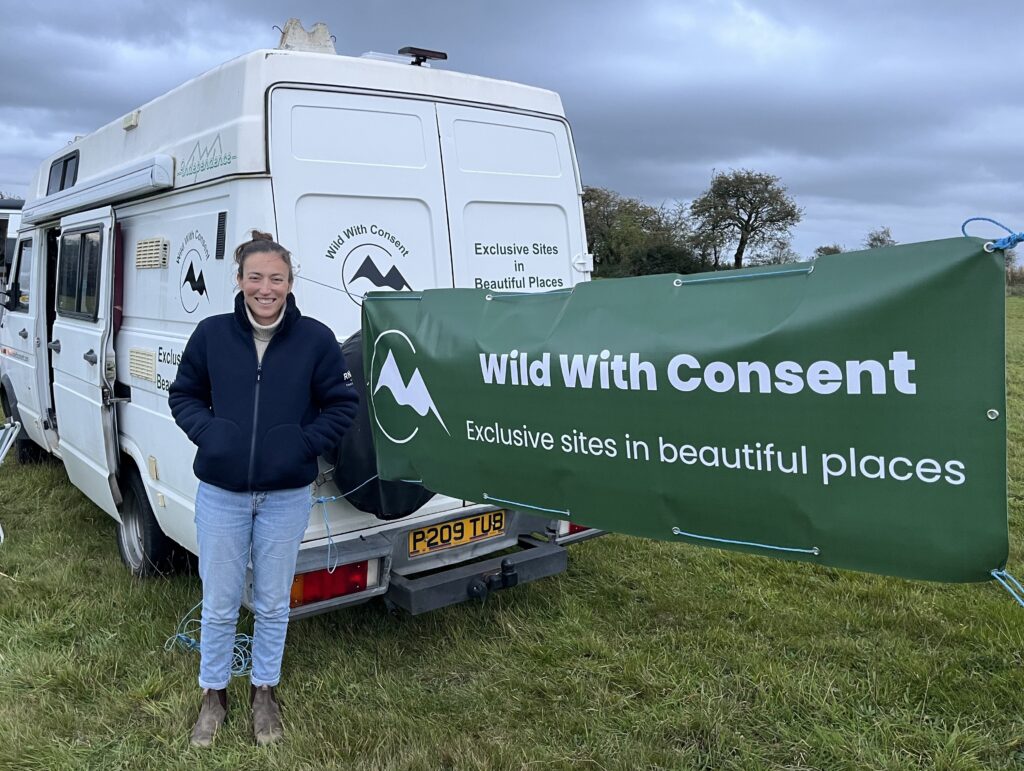 All Wild With Consent sites nationwide accommodate campervanning, but not as you know it. Special permission from Wild With Consent landowners allows their members to get off-grid and ditch the crowded campsites.Each campsite is a designated, secluded area of private land with permission and, with only one campervan allowed at a time, this ensures their members leave no trace and the wilderness is left wild. It was a pleasure to be joined by founder Grace over the weekend who inspired many of you to explore off the beaten track. Find out more.
Exhale Coffee is bursting with active antioxidants, is higher than any other coffee tested for polyphenols, and is one of the richest natural sources of vitamin B3 (niacin) in your diet. It's also organic and free from mycotoxins, pesticides and other nasties. No surprise then that we invited this awesome lot to come along and provide you all with a healthy cuppa joe to kick start your Saturday at the campout. Find out more.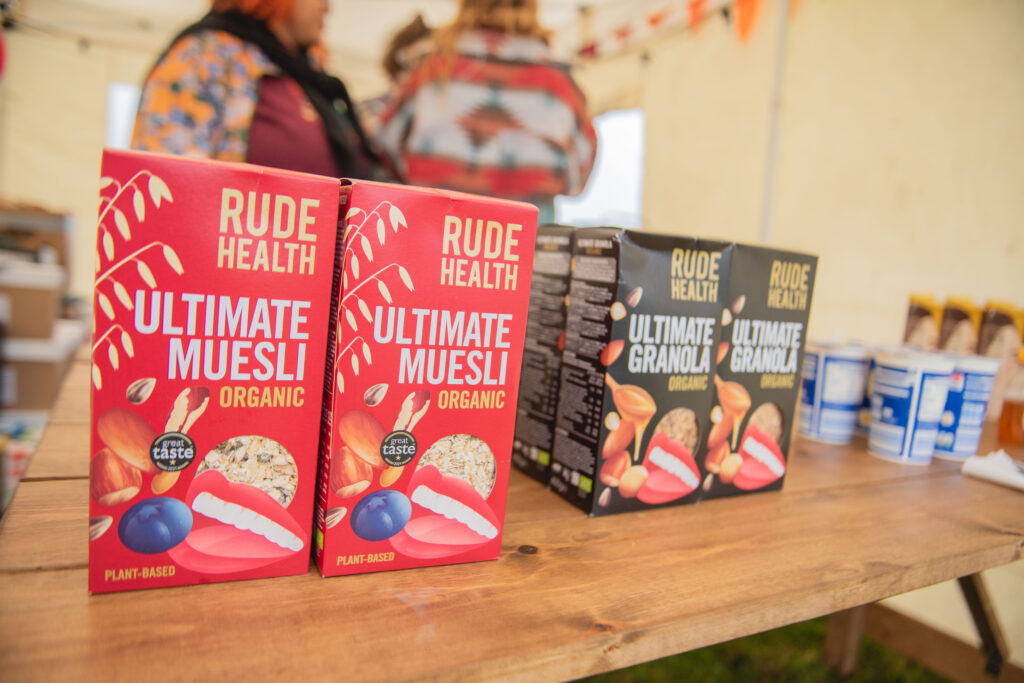 Rude Health is a London-based innovative food and drinks company, unafraid of standing up for real, honest food – the way it should be. We've supported and collaborated with Rude Health for years and love what they do. They kindly supplied enough yummy granola, muesli and plant-based milk for an epic breakfast feast that helped to keep spirits high flying well into our Sunday schedule! Find out more.
Also a thank you to LoveRaw, WhoGivesACrap and Lot42 for providing some lovely bits for our goody bags. Safe to say, they went down in an absolute storm (No pun intended!)
---
After a memorable and wholesome weekend spent with campervan and adventure lovers alike, we're already counting down the days, minutes and seconds until we get to gather in a field again. Bring on Camp Quirky 2023!