RENTING OUT YOUR CAMPERVAN: INTERVIEW WITH ELTON'S OWNERS
Thinking about bringing on a campervan with Quirky Campers? What better way to learn about coming on board with us as an owner, than by talking to one of our star owners!
Laura who forms part of our Customer Support team sits down with Elton's owners to get some insights, right from those on the front line of Quirky.
Arguably one of the quirkiest campervans on our fleet, Elton is a unique 4-berth transporter with a retro edge located in Scotland.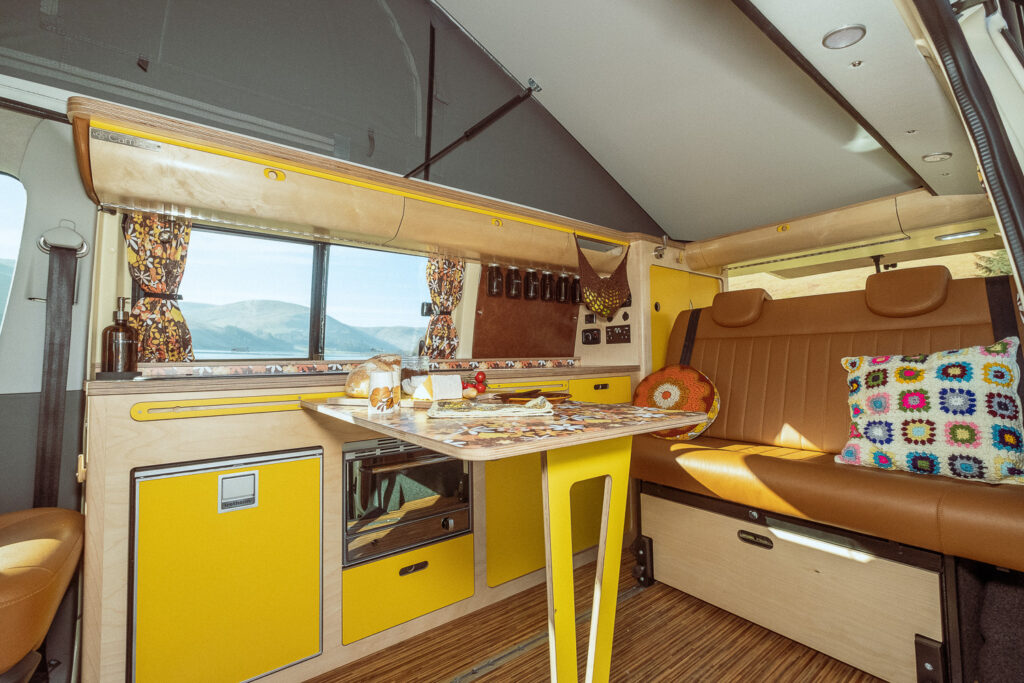 What's your favourite thing about your Elton?
There are lots of things that I love about Elton, but for me, the fact he is an automatic modern van just means he is so easy to drive. We love going down all the little off the beaten tracks and scenic roads in Scotland and it's so easy to do in Elton which makes the journey so enjoyable.
We absolutely love Elton's retro vibes, what inspired you to go with that design?
I love design in general and love mixing the old with the new (you should see my house!) I am a fan of 1970s fashion and music and I think that era evokes a feeling of happiness and freedom and I wanted to try and capture that in a little home on wheels.
What's Elton's most popular feature?
Everyone's feedback is they love the overall vibe and design. He brings a smile to everyone's face when you drive by and it's something the hirer's comment on too.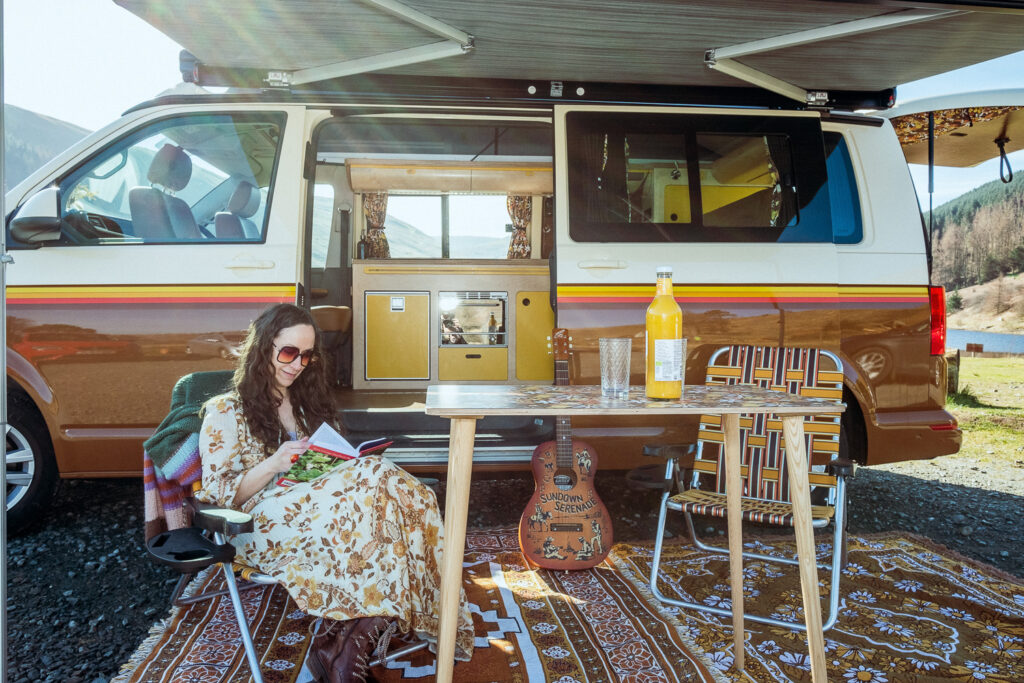 What drew you to campervan life in the first place?
I had an old T2 VW camper van years ago and hadn't had a chance to travel in it as much as I would've liked. I love the freedom having a campervan gives you. You can just up and go, even for a couple of nights and spend time in the countryside or by the sea in your little home on wheels, so peaceful.
What made you decide to rent out your campervan with Quirky Campers?
When we first decided we wanted to get a van we weren't 100% sure what size of van we wanted or whether we would do the build ourselves, so we decided to rent a Quirky campervan first! Due to a family bereavement, we had to move our booking last minute and everyone was so helpful and supportive that it made a positive impression. I knew if we got our own van, we wouldn't be able to use it all the time, so I wanted other people to enjoy Elton too and I wouldn't have used any other company.
What's been your best experience with renting so far?
Meeting the people from all over the world who hire Elton and hearing about what a great time they've had with him.
Have you checked out any of the other campers on our site? Was there any that really drew your attention?
There are so many lovely campers on the site and it's difficult to pick favourites from them all, but I do love Willow and Etta for the colours and design.
With Elton being so popular, do you still get a chance to get away on your own road trips?
We do, but it's usually in the colder months when there aren't any bookings. Thankfully Elton has a heater!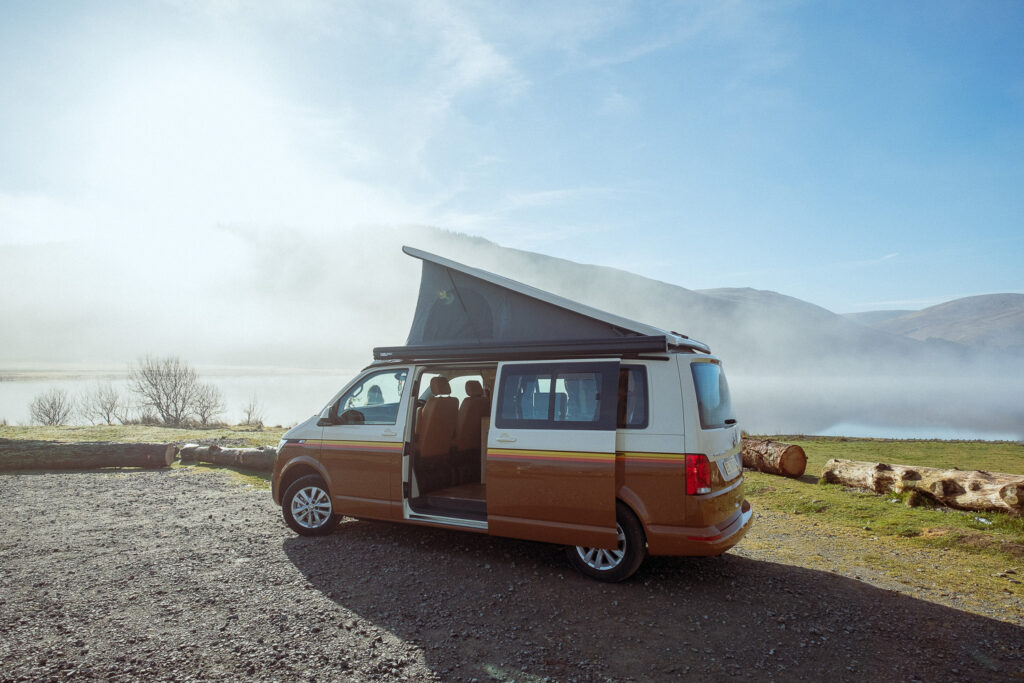 What are some of your favourite spots or routes to travel to?
There are so many amazing places to visit in Scotland and we still haven't covered anywhere near what we want to see, but we just love the West Coast, Glencoe, Arnamurchan and Glen Elg, and the Cairngorms.
Finally, what's your dream road trip you hope to go on in the future?
There are so many, but we would love to take Elton over to Norway and see the beautiful fjords and mountains one day and the Swiss Alps and the Italian Dolomites.
Elton is based in Edinburgh and is available to rent through our site.
If you're inspired by our interviewees, check out the 'Rent Your Campervan' pages on our website to start your very own Quirky Campers adventure.