At the end of 2017 Scotland won the most beautiful country IN THE WORLD by the Rough Guide. If you've never been on  a Scotland road trip then you are missing out. And if you've been before then go again – there is just so much to see and do. One trip is never enough! Lochs, castles, mountains, wild and rugged landscapes, shaggy coos (cows), whisky…. There are even white sandy beaches and turquoise sea that when the sun shines could be mistaken for the Caribbean shores. In Scotland you say? Yup! This land of lochs and legends really does have it all…
Day 1 – Hit the road
After picking up Darcy the Quirky Camper get your first fix of Scotland – through Loch Lomond and the Trossachs. The first of many lochs you will come across. Stop off for some late lunch or a cuppa. You're in a van now, where a cup of tea anywhere is part of the package!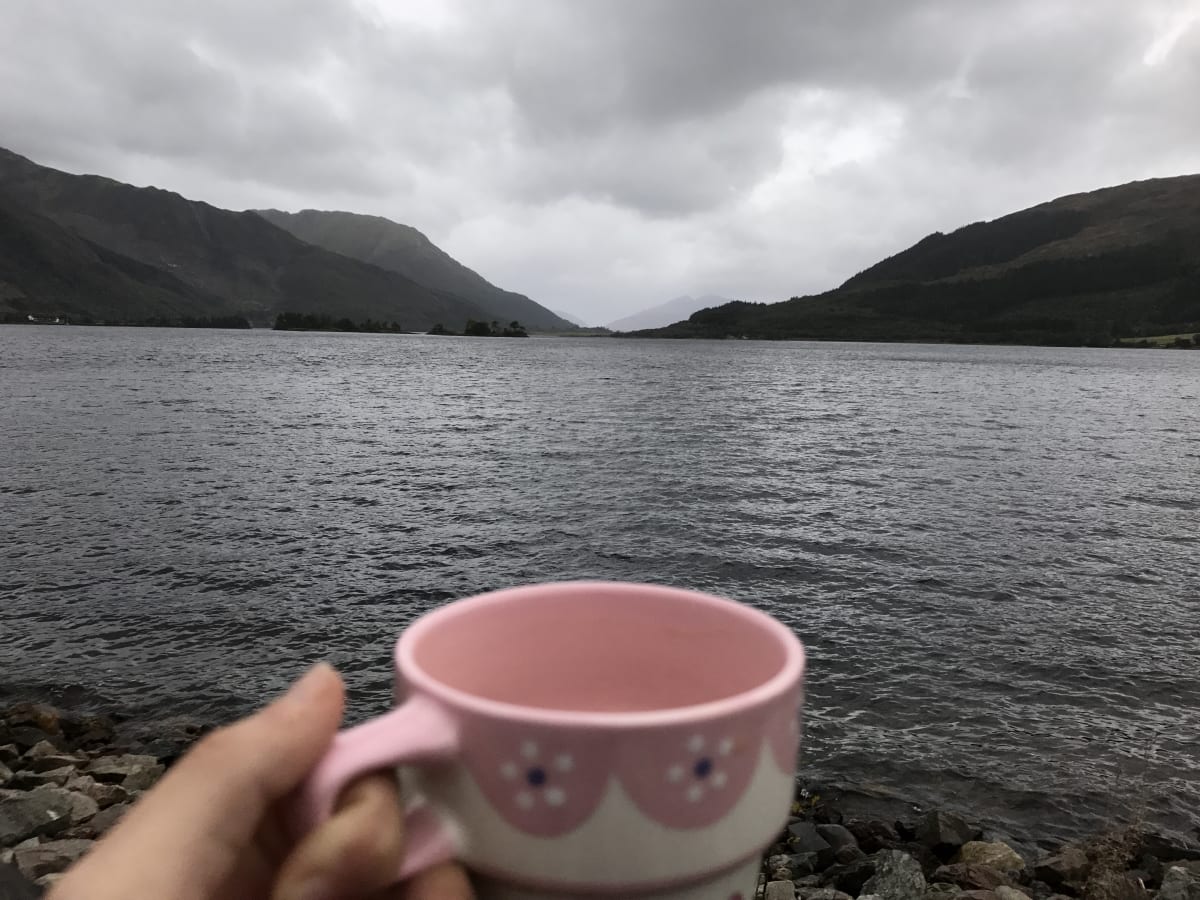 After a quick pit stop jump back in the van and meander on through to Glencoe, the most impressive highland glen you'll see so far. Stay at Invercoe Caravan and Camping Park, right on the edge of Loch Leven. If you're lucky you might get one of the spots right on the loch edge – usually these get filled with campers staying a while but if you go out of season you might be in luck.
Day 2 – head off grid
Make sure to get the most out of your campsite (essential water refill, hot shower etc.) as we're going to recommend wild camping for the next night. Scotland's relaxed wild camping rules means you can get a balance of getting out into the sticks and enjoying the freedom wild camping gives but also being able to top up on the essentials at a campsite. Here's our wild camping blog with some great tips.
Lunch: After a quick look at some of the local craftsmanship from the cutest shop Crafts and Things make sure you stop by Lochleven Seafood Café. Scotland is known for its seafood (and not just salmon). Everything is local and fresh and wow does it taste it. Try the langoustines, caught straight from the Loch. Incredible!
Afternoon: With a full belly you'll want to start making your way towards Mallaig to catch the ferry to Armadale on Skye. Ferries run with CalMac ferries and costs £15 for a campervan of standard length plus £2.90 per person. The last ferry leaves at 18.10 in the summer months (March – October).
On the way to Mallaig to get the ferry, you have one last must see. And if you're a Harry Potter fan you are in for a treat! The second and third films were filmed in this area with the Hogwarts Express calling at Glenfinnan, an impressive and picturesque railway viaduct. The train runs throughout the day so make sure you time your trip to see the steam train in action!
Evening: Welcome to Skye! When you arrive on the island after the ferry head to one of the most tranquil wild camping spots – it's a clearing big enough for a few campers near the water in between Tarskavaig and Tokavaig. Make sure you keep an eye out for the red deer!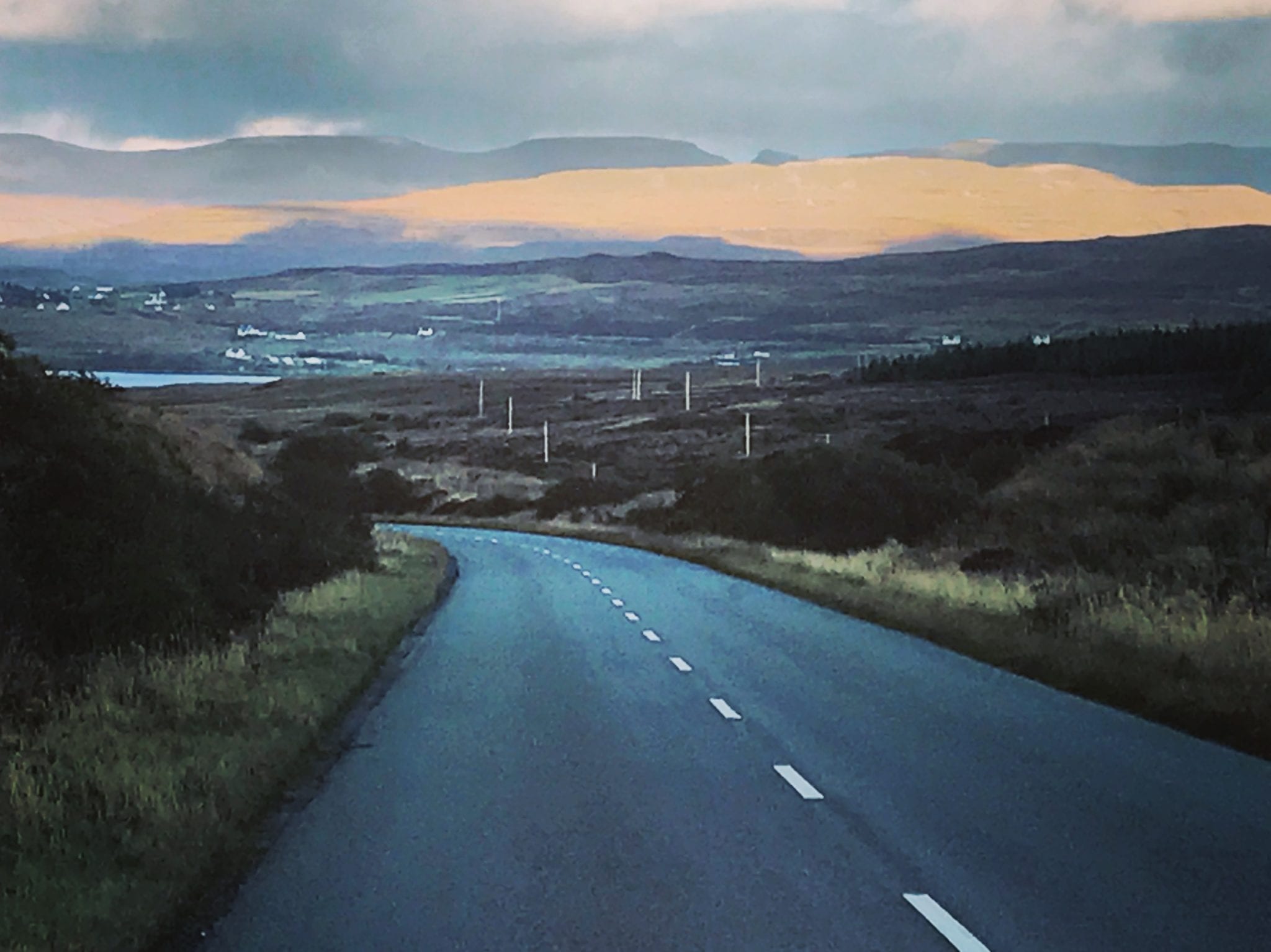 Day 3 – Discover Skye
It's been a long journey up to Skye so for the next two days we suggest slowing down and driving less. There is so much to see and do on Skye – it really is an adventurers dream!
Morning: Head north through Broadford, stopping here if you need any supplies (food, water, firewood, toilet stop etc.). Then on to the Fairy Pools. These crystal clear blue water pools at the foot of the Cuillins Mountains don't appear to exist from the road. Then as you start the 2.4km/40 minute walk they gradually form part of the landscape. And if you visit when its warm you could also take a dip!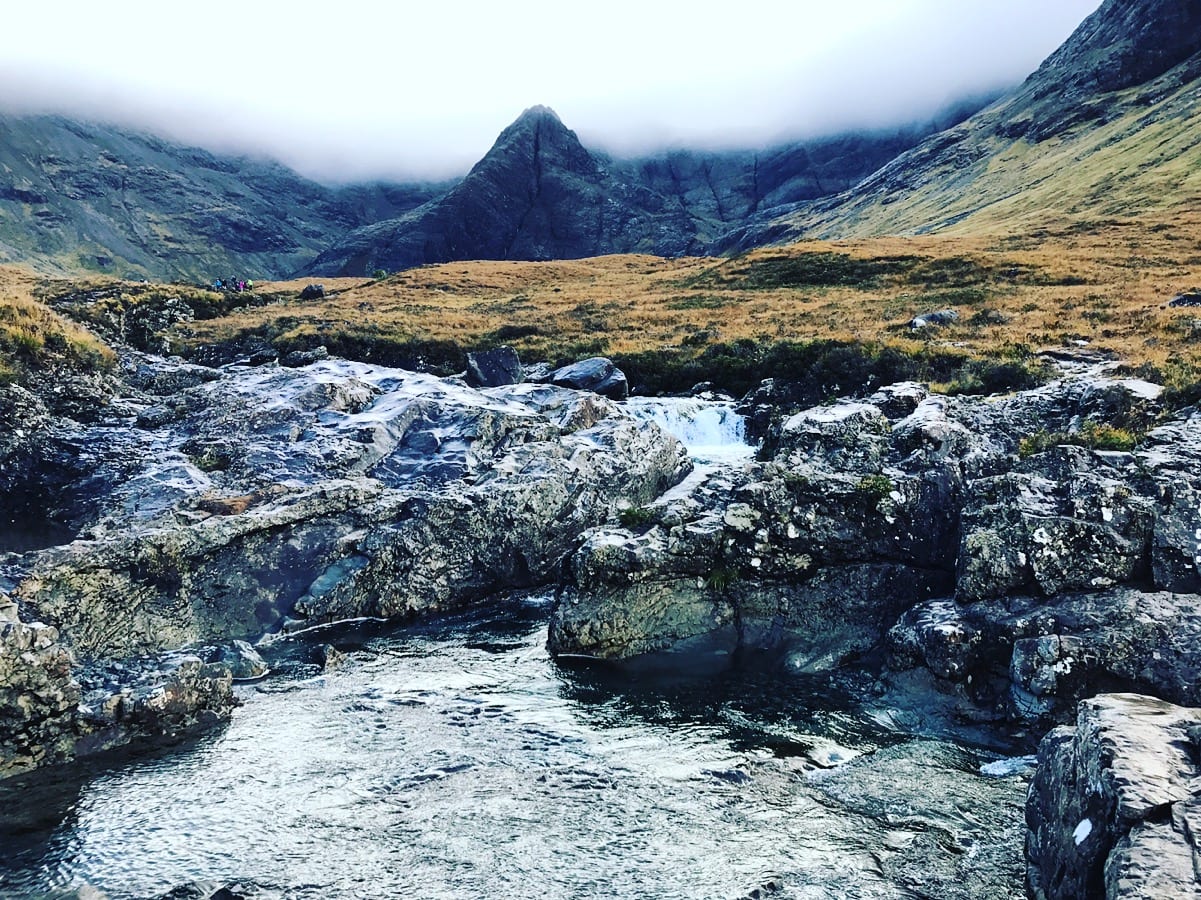 Afternoon: If you are a whisky fan (or even if you're not) you must visit the Talisker Distillery, which is actually in Carbost not Talisker as you would think! It's the island's oldest working distillery and its impressive range of whiskeys is world renowned. After a taster in the visitor's centre you can then take a short walk over to the Oyster Shed for some fresh oysters whilst looking over Loch Harport. Its recommended you try putting a dram of Talisker in the shell with the oyster – doing this is meant to bring out the flavour of the sea in the whiskey and is a really regional taste of Skye.
Late afternoon: Head north on the A863 finding a quiet road to pull in to and set up camp for the night. The wonderful thing about Skye is the absolute freedom when it comes to wild camping. There are plenty of spots around the island just make sure you leave your spot as you found it.
Day 4 – Skye continued…
Morning: You're not far from one of the most surprising attractions on Syke – a coral beach just north of Dunvegan. White sand and crystal blue water. In Scotland! Who knew? Hang around for a beach picnic lunch and enjoy the seaside air.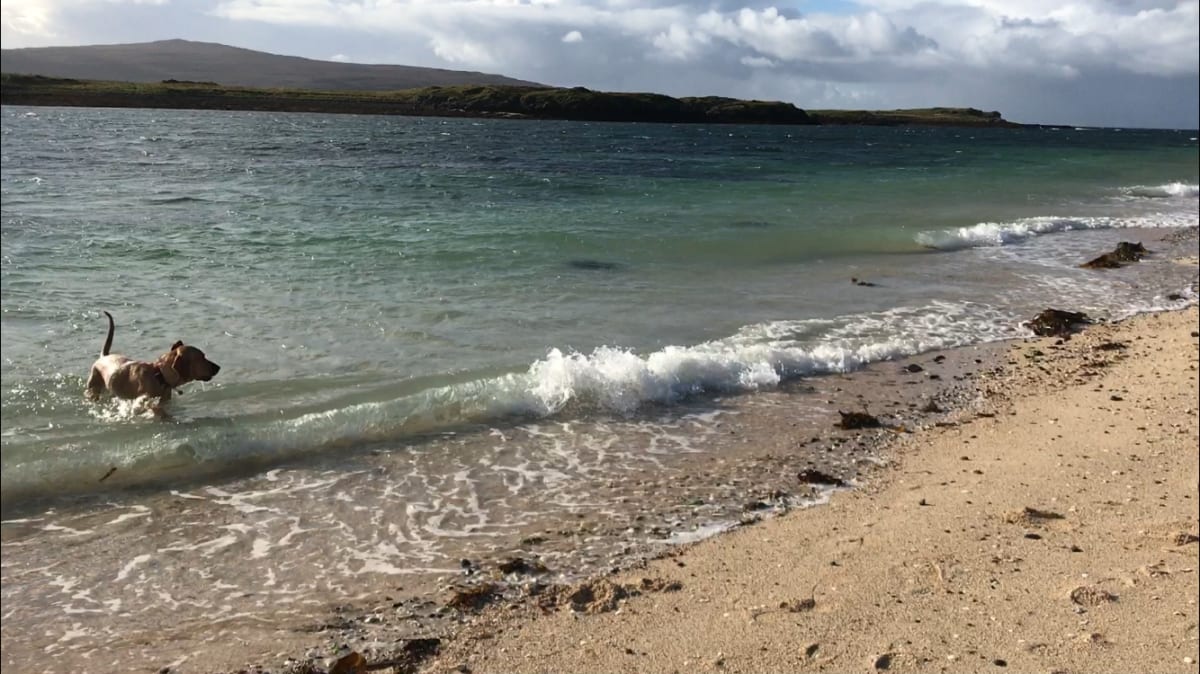 Afternoon: After getting your beach fix head back down and visit Dunvegan Castle – one of Skye's top attractions. Adult tickets are £14 and child tickets are £9. After an afternoon of Scottish heritage jump back in the van and head to Edinbane. A good place to stay is Skye Camping and Caravanning Club Site – If you're lucky you can get a spot right on the loch-side.
Day 5 – Leaving Skye, but not before some last minute adventures!
No trip to Skye is complete without a visit to Old Man of Storr. It's one of the most photographed landscapes in the world and its no wondering why! A dramatic pinnacle of rock that looks almost alien. It's a well trodden path and can be busy at times. It's a 1 hr 15min trip up and down the Storr and graded at medium difficulty.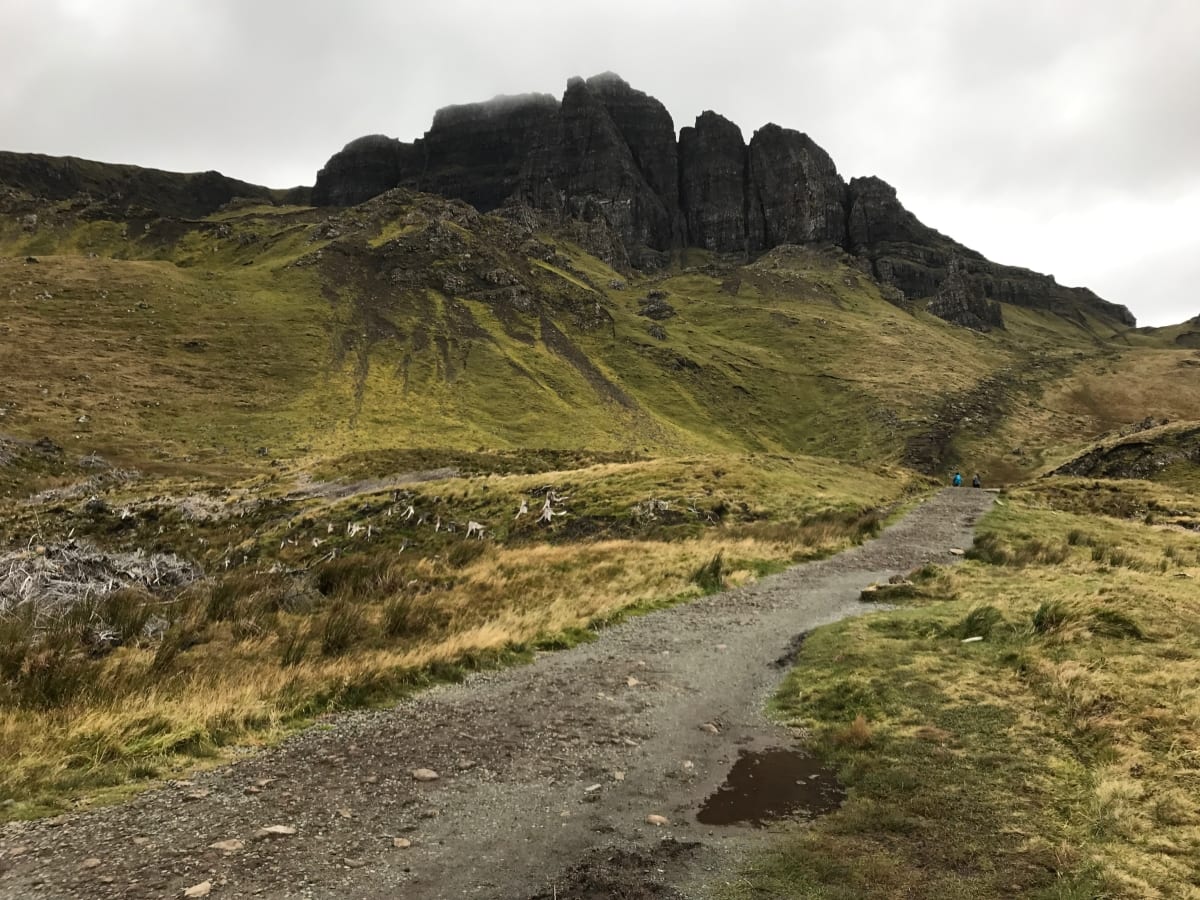 For lunch head to Portree – the largest and most popular town on Skye. There are lots of lovely cafes and shops to check out including Café Arriba – a lovely vibrant café with yummy vegetarian and vegan options. After lunch head south and off of Skye via the Skye bridge which connects you to mainland Scotland. Keep an eye out for Eilan Donal as you pass it on the way, one of Scotlands most picturesque and recognisable castles.
Feeling inspired? Check out our campervans for hire in Scotland.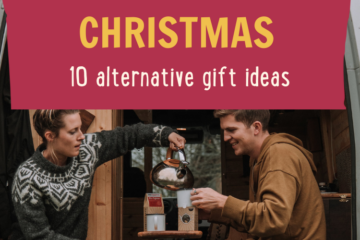 Are you looking for a different way to approach Christmas this year? Updated for Christmas 2023 The season of giving is upon us, and …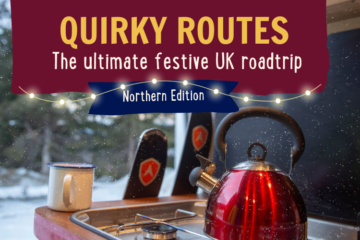 Are you a festive fiend or a grumpy Grinch? This season no matter what mood you're in, escape the normal and take yourself and …