Sir Patrick Stewart, Nicola Adams and even more impressively Gareth Gates, what do all these talented individuals have in common? Well they're all from Yorkshire of course – there must be something in the water.
Day trips, weekend getaways or week long stays, however long you're considering visiting for, we can guarantee that no amount of time will feel enough. The quaint market towns, scrumptious yorkshire puddings and award winning tea – Yorkshire really does have it all.
In celebration of Yorkshire Day taking place on the 1st August, we've compiled a list of what to do in Yorkshire, and trust me, it's a 'good'un'!
Like to mix epic views with fast pace hiking challenges? You can combat the Three Peak Challenge which takes on peaks in Pen-y-ghent, Ingleborough and Whernside, usually done in under 12 hours, however, some take it on over a couple of days. Covering over 2000 metres of picturesque rolling countryside.
Location: Pen-y-ghent, Ingleborough and Whernside
---
Calling all film, game and science lovers, this one's for you! Art galleries, educational exhibitions and festivals covering animation, retro tv and much more. It's also home to the first ever IMAX screen in the UK.
Perfect for a romantic day out or parents looking to entertain the little ones for the day, the National Science and Media Museum truly does have it all. The best part? Entry to the museum is completely free, so you don't have to spend an arm and a leg to enjoy a fun day out.
Location: Bradford, West Yorkshire
---
This next spot has all the ingredients to whip you up the perfect afternoon. Scones, cakes and delicious teas, you haven't lived until you've filled up on a selection of delicious treats from The Award Winning Betty's Cafe Tea Room.
Vegans, vegetarians and those who are gluten free can rejoice! They have 4 specific menus catering to each and every diet.
Location: Harrogate, York, Harlow Carr, Stonegate, Northallerton, Ilkley
---
All aboard for an incredible day out! Situated in York, The National Railway Museum hosts exciting exhibitions, children activities and locomotive models. Take a ride on the miniature railway, enjoy a picnic in the South Yard and quench your thirst for knowledge by listening to one of the many talks taking place – there is something for the whole family.
Location: York, North East Yorkshire
---
Located in the historic town of Richmond is the world famous Tan Hall Inn, which happens to be the highest public house measuring at a whopping 1,732 feet above sea level. Catering for all diets, boasting jaw dropping views and a warm inviting atmosphere, this pub really is the perfect backdrop for an unforgettable trip. It really is a must visit in Yorkshire. They also offer overnight stays for campervans for just £10 a night!
Location: Richmond, North Yorkshire
---
Home to over 100 world class sculptures and installations, all within an exquisite 500 acre, 18th century estate. Throughout the year they host numerous inspiring exhibitions and events, with Damien Hirst being their latest featured artist. Pitch up next to a sculpture you love and enjoy your own picnic, there are also a number of restaurants and cafes on site.
Location: Wakefield, West Yorkshire
---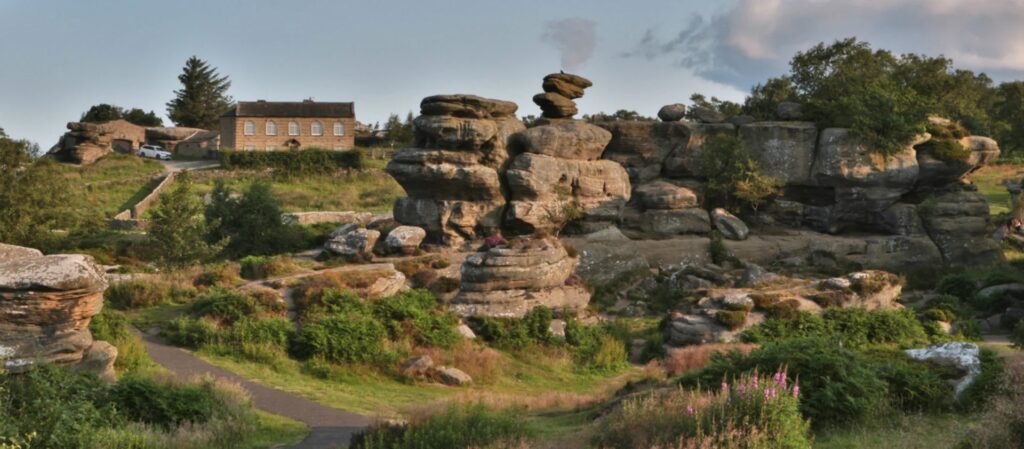 400 acres of moors and rocks, just waiting to be climbed. Brimham Rocks is the ideal day out for the whole family, including your four legged buddy. This rare rock formation is not only fascinating, it's fun too. If an epic sunrise is your thing, this is the ideal spot for you to sit back and enjoy with a steaming cup of coffee.
Location: Harrogate, Yorkshire
---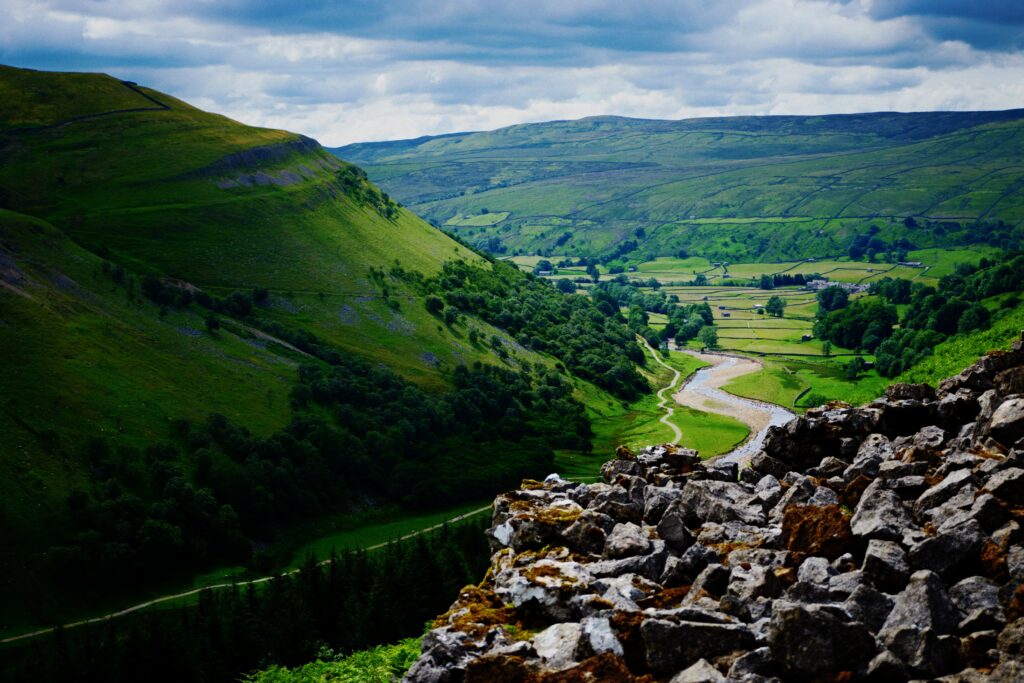 Yorkshire truly wouldn't be Yorkshire without it's picturesque unspoilt rolling countryside. With so many quaint towns, there's so much to explore! Will you choose to live your best Tour De France live and cycle one of the many cycle routes or will you enjoy a scrumptious roast in one of the award winning country pubs in the area?
Fun fact – one of the most famous Harry Potter film scenes was filmed in Malham Cove.
Choosing a vehicle for your campervan conversion One of the first questions we're asked by people looking to convert a panel van to a …
Lindsay, who owns Quirky Campers with her husband David, shares what she learned about camper awnings when she decided their van Bella (pictured) needed …
Lindsay and David ffrench, who run Quirky Campers, know a thing or two about going on a campervan holiday with kids – they have …