6 reasons why you need a campervan at your wedding
Wedding season will soon be upon us, making now the perfect time to consider those finishing touches to make your wedding extra special; whether it's accommodation for guests, a unique honeymoon experience or spectacular backdrop for your wedding photos.
And for those thinking of having an alternative wedding, questions such as where you will sleep, get ready and travel to and from the venue will have certainly crossed your mind.
We think we have the answer: wedding campervan hire with Quirky Campers! Why? Here are 6 reasons:
1. Getting ready on your wedding day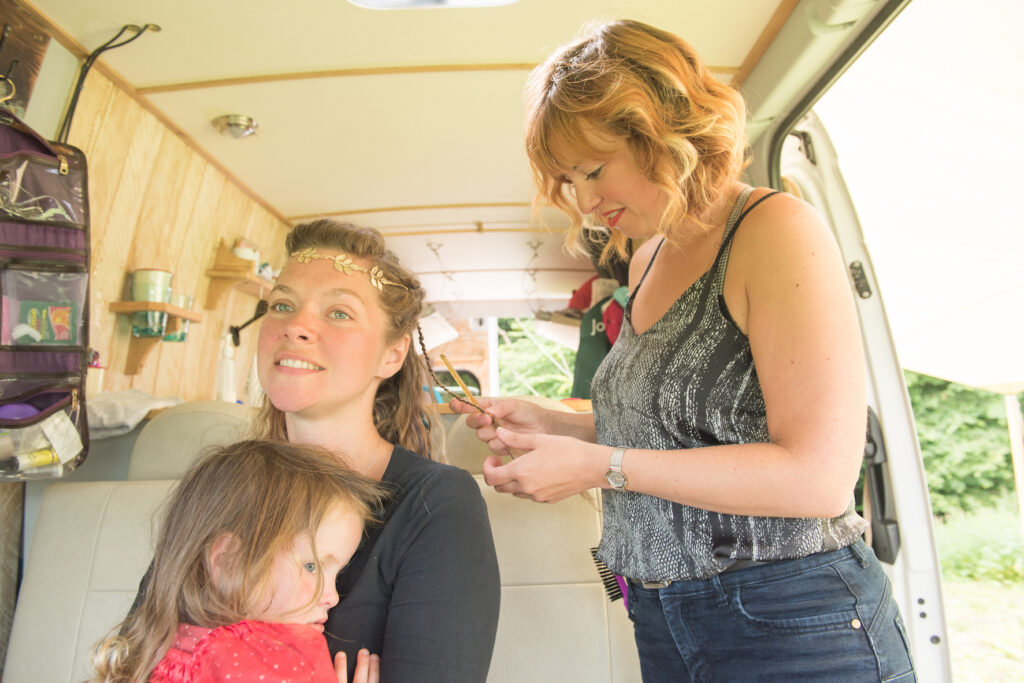 Whether you're considering an outdoor or festival style wedding, one thing to consider is where you will get ready. A campervan is the perfect solution. Providing a place to hang your clothes, have your hair and makeup done and even have a shower! It gives you a sense of luxury and privacy, without having to leave the rest of your guests and go and stay in a hotel.
---
2. Accommodation for family and friends
Campervans are versatile. They enable you to travel comfortably to and from the venue. And it goes without saying that they are cosy and romantic for your accommodation for before, during and after your wedding. What is more, the size of our fleet means that you could also offer Quirky Campers as the accommodation for your guests, family, bands or people who are playing a special role in your wedding. If you are booking multiple vans then it's likely we'll be able to offer you a discount.
---
3. A great escape for kids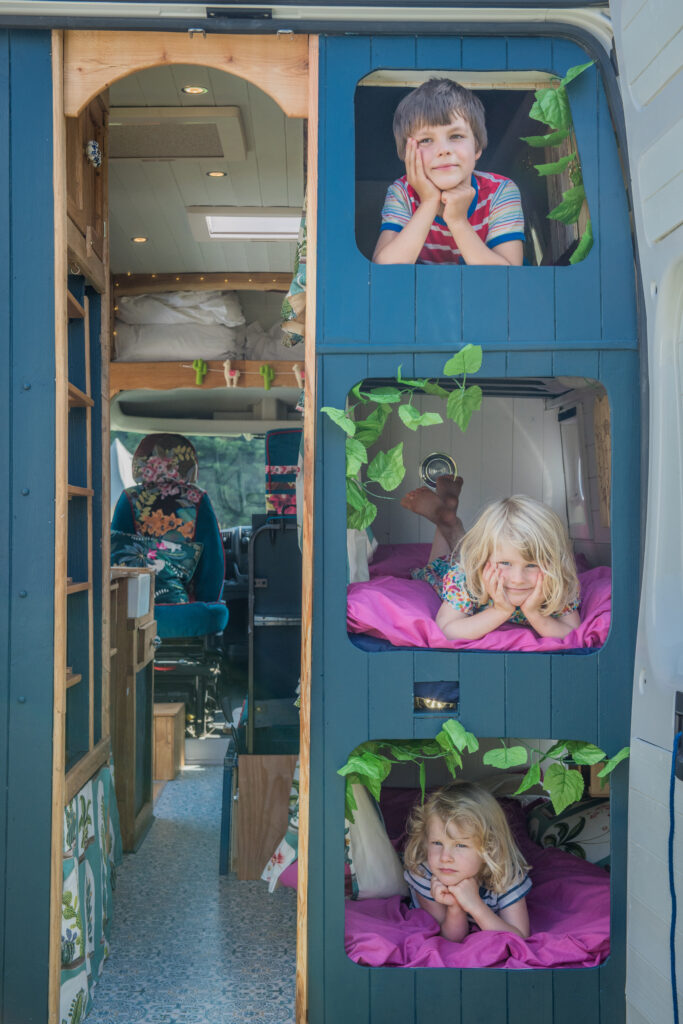 Weddings can be overwhelming, especially for children. Campervans make the perfect base for children, allowing them to escape, have a lie down or read a book. So whether you are looking for kids bunks or hanging cots, a TV or kitchen with oven, en-suite toilet or hot running water, one of our campervans will have just what you need!
---
4. Taking a moment as newlyweds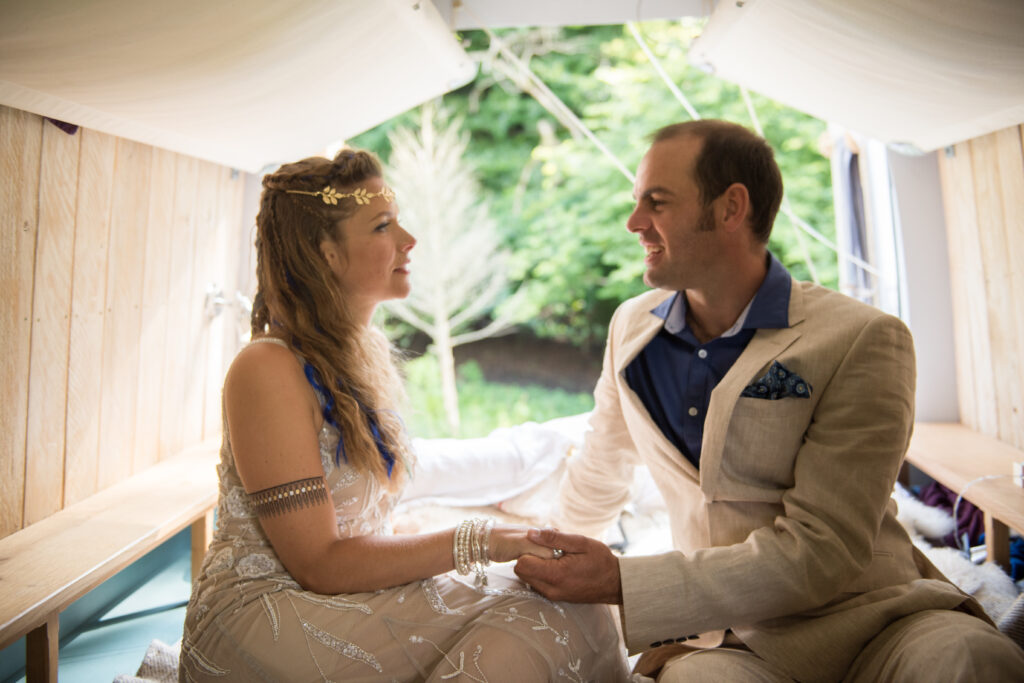 Having a campervan at your wedding provides you with the perfect space to grab 5 minutes. To yourself, say hi to your loved one or grab your best friend for a quick chat (or moment of quiet!).
At their wedding Liza and Peter (pictured) headed back to Priscilla for 20 minutes: "We loved every minute of our wedding, don't get me wrong, but we really needed a moment to be together just as a family, to make the whole experience feel so much calmer and more manageable."
---
5. The perfect backdrop for your alternative wedding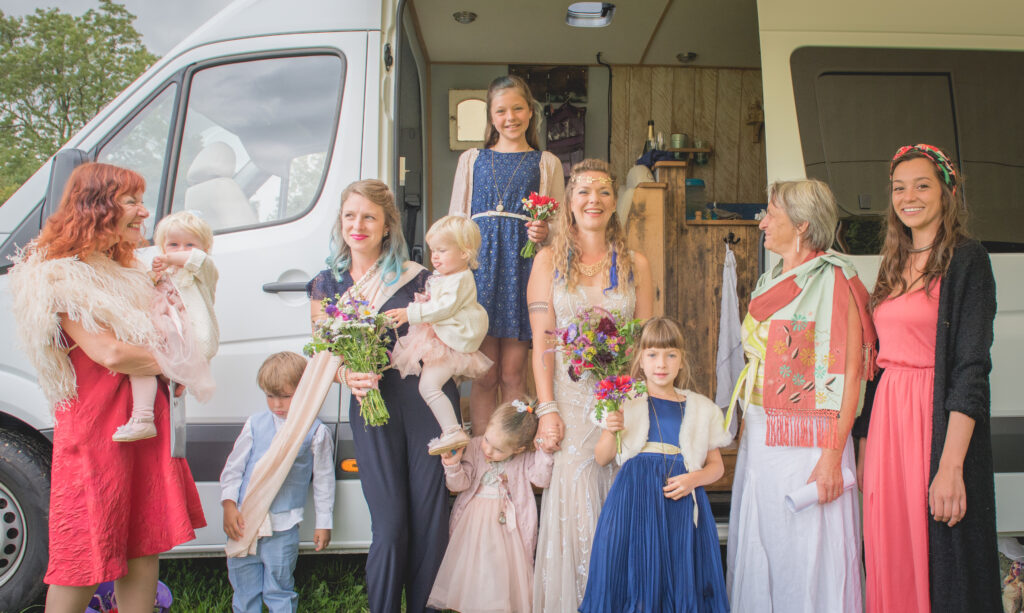 Lights, Camera, Action! Guaranteed to make your wedding photos stand out, our unique one-of-a-kind campers make a pretty special backdrop for photos. Whatever your personal taste and no matter what the style of your wedding, we'll have just the campervan for you.
---
6. Head straight on your honeymoon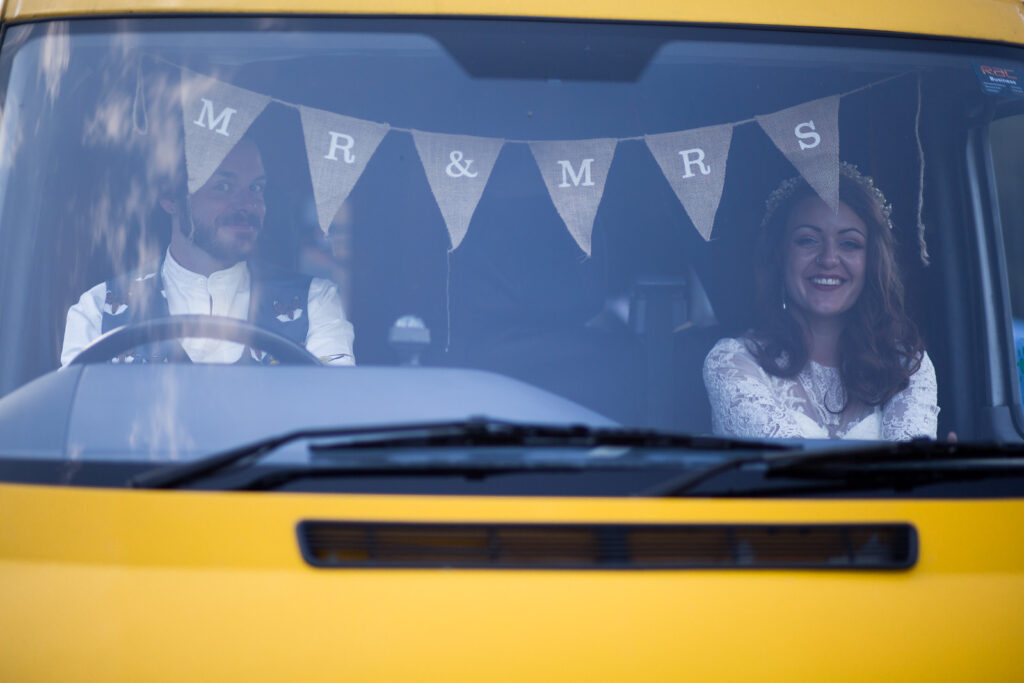 Ever dreamt of being waved off by your guests as you embark on an epic honeymoon adventure? Well now you can. Hiring a campervan means you can head straight from your wedding to the road to start your epic once in a lifetime escape. Picture spending your first night as Mr & Mrs under the stars, with a chilled glass of champagne sitting around a campfire – pure bliss!
---
Five Quirky Campers suitable for wedding hire
Nothing quite says romance and luxury like Ola. From her sensual earthy tones, to impeccable wooden craftsmanship. Having windows on all sides, allows you to enjoy breathtaking panoramic views from the comfort of your own double bed.
---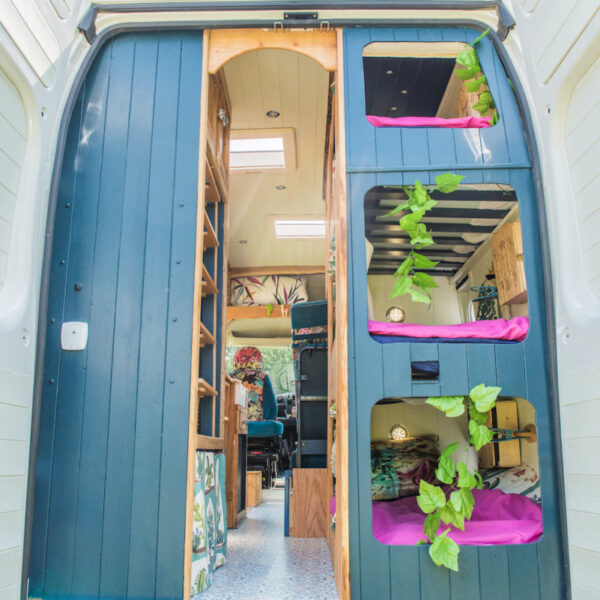 With fixed triple bunk beds, fitted with their own curtain and reading light, Frida makes the perfect accommodation choice for families. There is also a large dining area, the ideal spot to get ready and enjoy your pre-wedding breakfast.
---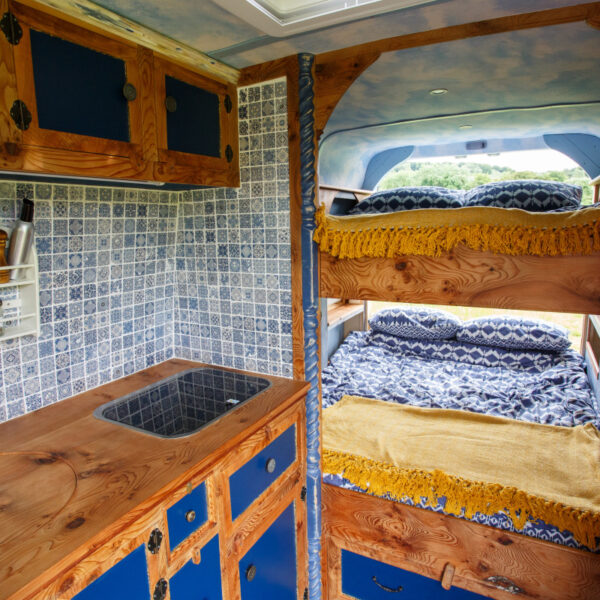 A wedding wouldn't be complete without your something blue. Azure is the perfect accommodation option for your special day, with double bunk beds, fridge to keep your getting ready fizz chilled and heating to keep you warm no matter the weather.
---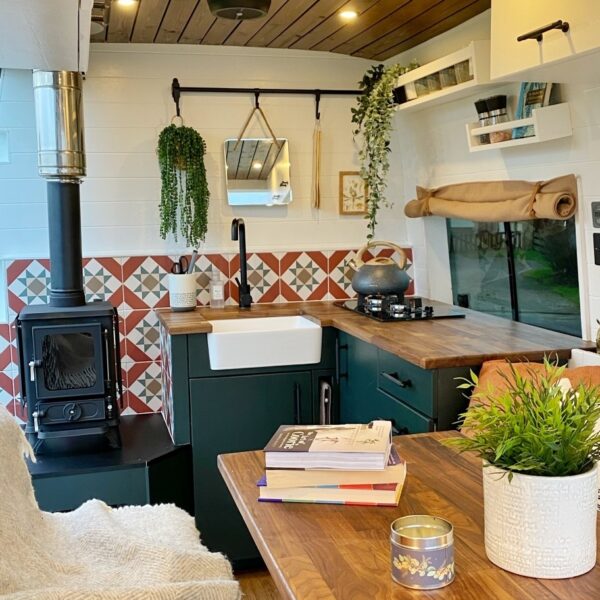 From her studio green kitchen to her solid walnut details, Merida is the perfect blend of bold and delicate beauty. Her woodburner is the ultimate addition for any romantic setting, whether that's cuddling up by a roaring fire on your wedding night or following a sunset stroll on your honeymoon.
---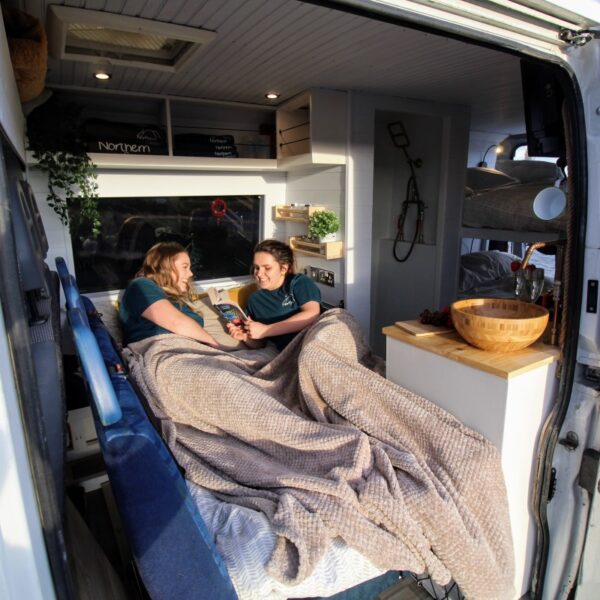 With 3 double beds, Cordelia is the best choice of accommodation for 3 couples or a large group of friends. She also benefits from an indoor toilet and shower, fridge to keep your drinks cold and a heater to keep your guests toasty if you're planning an autumn/winter wedding.
For more inspiration, take a look at the vans we think are perfectly designed for couples and romance.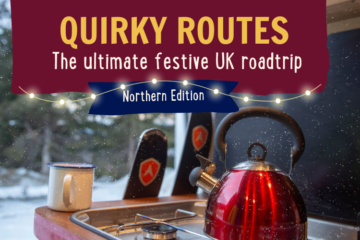 Are you a festive fiend or a grumpy Grinch? This season no matter what mood you're in, escape the normal and take yourself and …